The World Values Survey (WVS) examines the changing values of societies and the impact of these changes on social and political life. The WVS is composed of nationally representative surveys conducted in almost 100 countries that represent almost 90 percent of the world's population.
Among the dozens of questions that World Values asks is one about tolerance for other races. World Values asked respondents in more than 80 countries to identify the kinds of people they would not want as neighbors. Some respondents, picking from a list, chose "people of a different race." The more frequently that people in a given country gave that response, the less racially tolerant the society is rated. Knoema mapped the latest findings: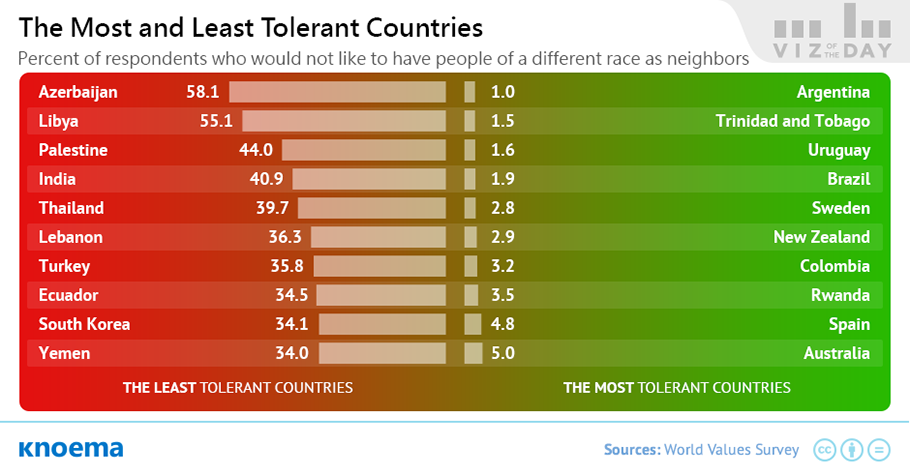 data-width="60" data-height="112"