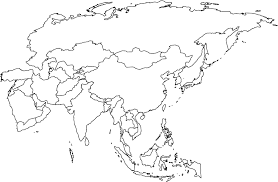 Please see below selected recent intelligence about the Asia Pacific region. This is a synthesis of major recent developments at competitors, business schools, thinktanks, media, commentators, and other key influencers in our external environment.
Asia-Pacific is a region of huge diversity, not only culturally and geographically, but economically too. Japan is a member of the G7 and a world leader in automotive and technology. Singapore competes with London and New York as a global financial centre. Australia and New Zealand are sometimes treated as a region in their own right due to both geography and culture - it takes over 12 hours to fly from Delhi to Sydney and history ties them more to the UK and US - but they are increasingly connected to Asia through trade.
See also:
Please note that, due to the disproportionately high number of stories involving China, we cover these in a separate blog post - please see

On China's economic uncertainty

.
June 2016
On the global economic radar, Bangladesh has long been overshadowed by its larger neighbour in the region, India. However, with a population exceeding 160 million, Bangladesh has been steadily building its economic strength and is now emerging as an attractive frontier growth market in South Asia. This presents a sizeable opportunity for organisations seeking to expand their global footprint and further establish a presence in the South Asia region. In this article, we explore some of the economic growth drivers for Bangladesh and potential opportunities for global companies to tap into.

Read more about Bangladesh's recent economic growth and investment potential in PwC's Growth Markets Centre's latest blog.
Japan has one of the highest levels of public debt to GDP of any country in the world. In 2015 the ratio stood at 229%, compared with 74% for the US and 19% for China. Since Japan has a shrinking population and almost no economic growth, one wonders how this can ever be paid off. On top of which, the Economist Intelligence Unit expects the ratio to keep rising, to 253% of GDP by the end of the decade.
The Malaysian economy expanded by 4.2% year-on-year in the March quarter, moderating from a 4.5% growth in the previous period but slightly above market expectations of a 4.1% expansion. It is the weakest growth since the first quarter of 2013.