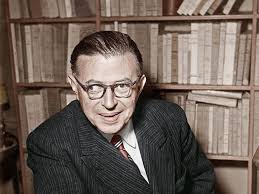 Man is nothing else but that which he makes of himself. That is the first principle of existentialism
Jean-Paul Sartre introduces us to the idea of our absolute freedom. While he admits that we are limited by some physical and social circumstances, he places us utterly in charge of ourselves.
Are we "condemned" to be free, as Sartre would seem at first glance to have it, or is such freedom more, as he would perhaps really contend, an opportunity staring us in the face if only we'd pay attention?