Running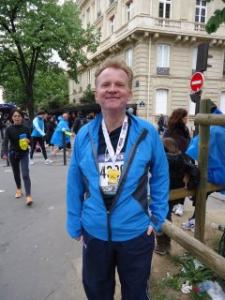 Why do I run, cycle, play football and tennis? Well, there are many reasons.
Inspired by the true spirit of sport
Halcyon Inspired
5 March 2013
Spanish runner Ivan Fernandez Anaya is still receiving attention for a race he lost in December 2012. El Pais explains how Anaya was in second place, some distance behind race leader Abel Mutai. As they entered the finishing straight, he saw the Kenyan mistakenly pull up about 10 metres before the finish, thinking he'd already crossed the line. Anaya quickly caught up with him, but instead of exploiting Mutai's mistake to speed past and claim victory, he stayed behind and, using gestures, guided the Kenyan to the line and let him cross first.