Democracy
What's Changing? - Democracy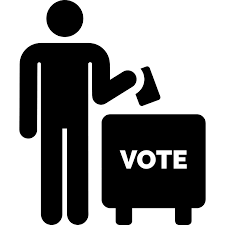 Halcyon Identifies
19 July 2018
Halcyon Democracy Headlines
Halcyon Identifies
6 June 2018
Halcyon curates the most significant democracy-related content from carefully selected sources, Please contact us if you'd like our help with democracy-related challenges.
On Virtual Experience
Halcyon In Kal…
10 April 2016
Imagine anyone being able to travel virtually anywhere...such as along the Trans Siberian Railway.  No substitute for the original, certainly, but perhaps a relatively green way nonetheless of democratising curiosity.
Halcyon Listened - 2013

Halcyon Inspired
29 November 2013
During November 2013, we listened to and would recommend the following podcasts:
Inspired to strive for food sovereignty worldwide
Halcyon Inspired
10 January 2012
Grassroots groups worldwide are promoting a new framework to radically alter the way we produce and distribute food.  Uniting behind the banner of "food sovereignty", people are working not just for access to food, but for communities to have the right to democratically define their own food and agricultural systems without harming other people or the environment.
Imagining getting time-critical intell to and from those who need it most...
Halcyon Imagines
3 August 2011
...a growing open-source platform claims to have achieved this, tracking emerging signs of conflict, epidemics etc. in troubled areas around the world.
Quote 777
Television is the first truly democratic culture - the first culture available to everybody and entirely governed by what the people want. The most terrifying thing is what people do want -- Clive Alexander Barnes (b. 1927), British journalist, critic, author
halcyon.admin
8 April 2011
Quote 776
I'm very much an activist. I grew up in Russia during the height of the Cold War, a very restrictive communist society that didn't allow the individual to have a voice. Since moving to this country when I was 10, I've always had this drive to democratise the human voice. Technology is just a tool, and the Internet will be our tool to democratise television - Dmitry Shapiro, Founder and CEO, Veoh Networks Inc., San Diego, California
halcyon.admin
8 April 2011
Quote 775
Democracy is coming to the USA - Leonard Cohen
halcyon.admin
8 April 2011
Quote 774
Democracy is based upon the conviction that there are extraordinary possibilities in ordinary people - Harry Emerson Fosdick
halcyon.admin
8 April 2011