Language
What's Changing? - Language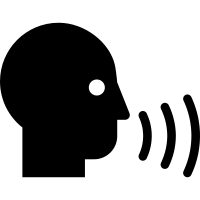 Halcyon Identifies
4 August 2020
Please see below selected recent language-related change.
See also:
7,099: Distinct spoken languages in the world, as of 2017

63%: Share of the world's population that natively speaks one of 12 languages: Arabic, Bengali, all dialects of Chinese, English, French, German, Hindu-Urdu, Italian, Japanese, Portuguese, Russian, and Spanish
August 2020
What's New? - Language
Halcyon Identifies
1 January 2020
Halcyon curates the most significant language-related content from carefully selected sources. Please contact us if you'd like our help with language-related challenges.
On Medieval Provencal
Halcyon In Kal…
14 April 2016
Now online, Proensa's interpretations of the troubadours have enchanted me - though perhaps not some of the dinner party guests on whom I inflicted the vinyl version at various times - for the best part of 30 years.
Is it really as long ago as 1983-85 that I specialised in Medieval Provencal and wrote my dissertation on the amour de loinh of Pierre Vidal? Rupert Gordon and I were the only students at Edinburgh to choose the option in many a year, and having been back in the George Square for the first time since 1985 earlier this year, I wonder whether anyone else has borrowed any of the books since!
Quote 2584
Simplicity of language is not only reputable, but perhaps even sacred - Kurt Vonnegut http://j.mp/X70Oyn
halcyon.admin
17 June 2013
Quote 2583
Every language is an old-growth forest of the mind - Wade Davis
halcyon.admin
17 June 2013
Halcyon Identifies
Halcyon Identifies
27 August 2009