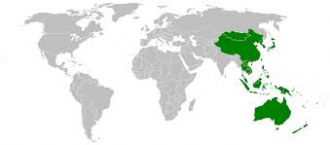 Please see below selected recent intelligence about Asia Pacific. Please contact Dominic Kelleher with any questions.  
​
June 2015
According to BankofAmericaMerrilLynch, for Asia Pacific's most influential CFOs, 2015 will be a year of growth but will require a heightened level of courage, commitment and care to deliver on expectations. Change will be inevitable. Challenges will be multi-faceted. Risk and market volatility will remain a reality. But with an actively managed finance strategy and a clear understanding of the diverse headwinds, opportunities will materialise. These are some of the projections of Asia Pacific's leading CFOs.
integrAsian, a new Economist Intelligence Unit study, sponsored by ANZ Banking Group, looked at how trade and investment ties between Asian economies are evolving, and the opportunities as well as risks this process is creating for the private sector. This report is based on a survey of senior executives at 525 companies in Australia, China, Hong Kong, India, Indonesia, Singapore and Taiwan, as well as interviews with business leaders and experts. It also examines how growing integration affects the business strategies of firms in the region through profiles of companies in three industries: information technology, consumer electronics and energy.
China aimed to pledge a multi-billion dollar investment in Europe's new infrastructure fund at a summit in late June in Brussels, Reuters reported. The exact sum has yet to be decided. In return for the investment in Europe, China is expected to ask Europe to invest in its revival of the Silk Road. The "One Belt, One Road" initiative is expected to build energy and communications links such as railways, highways, oil and gas pipelines, power grids, Internet networks, maritime and other infrastructure links across Central, West and South Asia to as far as Greece.
The Economist Intelligence Unit now expects the Chinese economy to grow by 6.8% in 2015, as rising incomes support household spending growth but as slowing growth in investment - especially in property- holds back the pace of expansion. falling global oil prices and excess local industrial capacity will cause average consumer price inflation to slow to 1.2% in 2015, from 2.1% in 2014. The renminbi is expected to weaken against the US dollar in 2015, depreciating on an annual average basis for the first time since 1994.
Deloitte appointed its first Asia Pacific leader to come from Japan. Yoichiro Ogawa, who has a 30-year career with Deloitte Japan, will serve a four-year term. In his role, Ogawa will be responsible for driving market leadership and quality across the region, strengthening the firm's brand and client services and identifying further growth opportunities while working with member firm leaders to enhance bonds and collaboration. In addition to the Asia Pacific regional leadership role, Ogawa will also become the Deloitte global managing director of regions and will serve as a member of the network's executive and operating committees. Ogawa's appointment is part of the new leadership team set up by Punit Renjen, Deloitte's global chief executive as of 1 June 2015.