Disease
What's Changing? - Health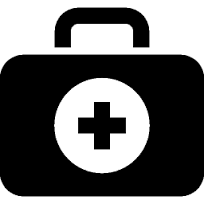 Halcyon Impacts
18 January 2021
Please see below selected recent health-related change. This page includes general updates on mental health, but please see Halcyon's pages on anxiety, depression and therapy for more detailed content on those elements.
See also:
In figures:
January 2021
Fewer children are dying from malaria
Halcyon In Figures
18 October 2019
p>
On Disease
Halcyon In Kal…
2 June 2016
Since the beginning of the 21st century, the World Health Organisation (WHO) has published global estimates of the number of people that die from malaria. In these 15 years the global death toll has been cut in half: from 839,000 deaths in 2000 to 438,000 in 2015.
Africa is the world region that is most affected by malaria: In 2015, the African continent held 9 out of 10 malaria victims (click on 'Expanded' to see this). But Africa is also the world region that has achieved most progress: from 2000 to 2015, African deaths from malaria were reduced from 764,000 to 395,000.