Relativism
Halcyon Relativism Headlines

Halcyon Identifies
30 June 2019
Beauty is in the eye of the beholder. So claim relativists.
Halcyon curates the most significant relativism-related content from carefully selected sources. Please contact us if you'd like our help with relativism-related challenges.
On Qualia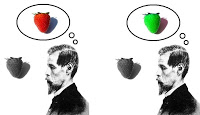 Halcyon In Kal…
17 October 2016
If we're dominated and therefore de facto separated by our qualia - i.e. the the subjective quality of conscious experience - can we ever reasonably hope to reach a consensus on what should be our shared values?
Quote 2822
What we observe is not nature itself, but nature exposed to our method of questioning - W. Heisenberg
halcyon.admin
17 June 2013
Quote 2821
halcyon.admin
17 June 2013
Quote 2820
There is no history of mankind, there are only many histories of all kinds of aspects of human life - Karl Popper
halcyon.admin
17 June 2013
Quote 2819
There is never just one way -Michael Zakaras, Ashoka
halcyon.admin
17 June 2013
Quote 2818
halcyon.admin
17 June 2013
Quote 2817
The mind is its own place, and in itself, can make a Heaven of Hell, a Hell of Heaven- John Milton in Paradise Lost
halcyon.admin
17 June 2013
Quote 2816
halcyon.admin
17 June 2013
Quote 2351
What we observe is not nature itself, but nature exposed to our method of questioning - W. Heisenberg
halcyon.admin
8 April 2011