Travel
Please see below selected recent travel-related change.
See also:
October 2020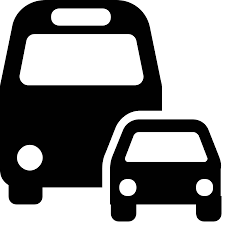 Please see below selected recent transport-related change:
See also:
October 2020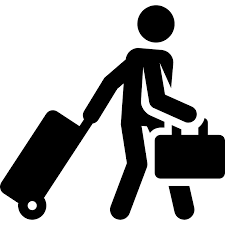 Halcyon curates the most significant travel-related content from carefully selected sources. Please contact us if you'd like our help with travel-related challenges.
On Virtual Experience
Halcyon In Kal…
10 April 2016
Imagine anyone being able to travel virtually anywhere...such as along the Trans Siberian Railway.  No substitute for the original, certainly, but perhaps a relatively green way nonetheless of democratising curiosity.
Quote 2960
Being cut loose from the habitual is the essential gift of travel, as uncomfortable as it may be psychogically fruitful. Christianity once took our feelings of dislocation and placed them at the heart of a thesis as to the spiritual benefit of pilgrimages. Without accepting the church's analysis, we may nevertheless be inspired by its approach to the value of feeling like a lonely outsider. As much as any destination, it is isolated periods in untried hotel rooms, in paleozoic canyons, in disintegrating palaces and empty service station restaurants that facilitate an underlying psychological or spiritual point of our journeys - Alain de Botton http://theschooloflife.typepad.com/the_school_of_life/2010/06/alain-de-…
halcyon.admin
17 June 2013
"The really happy man is one who can enjoy the scenery on a detour." - Anon
Halcyon Highlights is a bi-weekly round-up of some of the most compelling trends that we have spotted over the past fortnight.  + , - or = indicate whether we consider each trend/development to prove mainly positive, negative or neutral/too early to judge...
Impact of actively trying to make a difference
Halcyon Impacts
10 May 2011
Leading economist and activist Jeffrey Sachs believes that there are many practical things individuals can do to make a positive difference in the world.
Quote 2860
When I travel I spend the majority of my time quietly observing the different environments and the way the ordinary people in any place go about their everyday lives. I'm constantly on the lookout for what they do that is different and what they do that is the same. I try to have as many conversations as I can with different people contrasting my way of life and backround with theirs and comparing our different cultures, economies and philosophies. I am always amazed at how ready and willing people are to share their experience with me and how unique and interesting we all are - Oxford Muse, 2005
halcyon.admin
8 April 2011
Quote 2859
Traveling through the world produces a marvelous clarity in the judgment of men. We are all of us confined and enclosed within ourselves, and see no farther than the end of our nose. This great world is a mirror where we must see ourselves in order to know ourselves. There are so many different tempers, so many different points of view, judgments, opinions, laws and customs to teach us to judge wisely on our own, and to teach our judgment to recognise its imperfection and natural weakness - Michel de Montaigne
halcyon.admin
8 April 2011