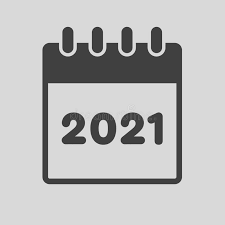 Please see below a range of 2021 outlooks and forecasts - grouped by topics including:
Climate, Conflict, Demographics, Economics, Energy, Food, Freedom, Health, Innovation, Politics, Purpose, Risk, Space, Sustainability, Technology, Travel, Trade, Trust, Values and Work.
Please revisit this page regularly for updates throughout the early weeks of 2021 and see also:
The coronavirus crisis demonstrated that, when confronted with a significant threat, governments across the world can take decisive action to mitigate the effects. However, despite the very visible devastations of the climate crisis, addressing it has suffered from, among other things, partisan politics and a sometimes disjointed global awareness of where responsibility lies and the extent of action needed. As countries convene in Glasgow for COP26 to update their Nationally Determined Contributions, and the US attempts to re-assert its leadership in climate circles by re-joining the Paris Agreement, Chatham House examined whether there is an opportunity in 2021 to reinvigorate international cooperation on tackling the climate crisis.
Projections from major economic institutions suggest we could see a few important statistical records broken in the year ahead. Longer lifespans and falling fertility rates will continue to age the global population. In 2021, the global median is expected to hit 31 for the first time in recorded history, according to projections from the United Nations.
Even though mass vaccination now underway in some countries has spurred optimism that the pandemic is nearly over, tensions between governments and citizens all over the world will continue to grow as more restrictions on basic freedoms are imposed in the early months of 2021.
As the coronavirus pandemic entered its second year and vaccination rollout efforts gained momentum, experts expressed cautious optimism for a return to something resembling normal life by the Northern Hemisphere summer, but such an optimistic scenario requires many things to go right, according to the Atlantic:

Vaccination supply chains and distribution programs will need to operate at a nearly flawless level.
Enough people will need to be willing to get vaccinated and then continue to take precautions like wearing masks and social distancing.
And the vaccines on hand will need to be able to fend off the virus's mutations.
And if all goes as planned, The Atlantic added, we'll then need to take full stock of the economic, institutional and psychological damage this crisis has caused.

The lead scientist at the World Health Organisation warned that there will be no global COVID-19 herd immunity in 2021. Without it, the virus will continue to spread. There are three main factors that will slow the return to normalcy, according to health experts: Poorer countries will take longer to receive large quantities of vaccine, a significant number of people in all countries will avoid vaccination, and mutations of the virus will make containment a moving target, noted GZERO Media.
"Going to the doctor" could start to take on a new meaning in 2021. Amid the coronavirus pandemic, healthcare providers in Europe and the US have been employing AI-powered chatbots to diagnose millions of people, according to consultancy Oliver Wyman. These "doc-bots" can serve patients day and night, they continuously learn and improve, and they are "economically compelling". 
In large parts of the global economy, the past 10 years have been marked by disappointing growth. The innovations of the 2010s - smartphones, social media - didn't seem to accelerate productivity as anticipated. But several signs suggest we are on the cusp of a growth spurt from 2021, The Economist reported on biological advances that have led to the rapid development of several COVID-19 vaccines, renewed investment in R&D from the private and public sectors and the swift adoption of digital tools during the pandemic, all offering hope that a new innovation era is dawning.
GZERO Media pointed to the forthcoming "elections that matter" internationally in 2021:

For the first time in 16 years, Germans will elect a government that will not be led by Angela Merkel. The German Chancellor is stepping down, and the race to replace her is heating up. Her centre-right CDU party will select a new head to carry the flag into the election, but non-centrist parties such as the far-right AfD or the leftwing Greens will try to continue to erode the dominance of centrist parties.
In Iran, hardliners hostile to rapprochement with the West did well in last year's parliamentary elections, and are the front-runners ahead of a presidential vote in June. That could complicate any push to revive the 2015 Iran nuclear deal.
In November, Russians will vote in tightly controlled legislative elections that are almost certain to give victory to the ruling United Russia party. But Russia's been hit hard by the coronavirus crisis, and Vladimir Putin's approval ratings are near historical lows (for him, at least). 
After a year unlike any other, business leaders are looking ahead to what 2021 will bring. Eventual emergence from the COVID-19 pandemic will introduce an unprecedented set of challenges for governments, businesses and communities around the world. People increasingly expect businesses to be part of the solution. The confluence of health, and economic crises and growing societal expectations means that 2021 is the year when talking about corporate purpose must pivot to meaningfully acting on it, noted EY. The EY CEO Imperative study found that "67% of CEOs feel moderate to extreme stakeholder pressure to address global challenges," a number that rises by 10 percentage points for leaders of the largest organisations.
The geopolitics of COVID-19 will shape many political risks around the world, including emerging market debt and new industrial policies, argued EY. The three leading geopolitical powers - the US, EU and China - will compete for greater self-reliance, particularly in digital technologies. While 2021 may be challenging, companies can leverage the enhanced agility and resilience exhibited in response to the pandemic.
Having ranked 10th in 2020, infectious disease sits atop the World Economic Forum's global risks list for 2021. Not only has COVID-19 cost more than 2 million lives so far, it has throttled development in poorer regions "while amplifying wealth inequalities across the globe," the forum said. And while the pandemic threat comes first in terms of impact, it is "climate action failure" and related threats that account for most crises confronting the world this year - both in terms of likelihood and impact.
Among Eurasia Group's top risks for 2021: 

"Long COVID", to capture the lingering impact of COVID-19 on both political stability in many countries and the global economy. The pandemic will leave a legacy of high debt, displaced workers, and lost trust. The distribution of vaccines will further divide haves from have nots, both within and among nations, stoking anti-incumbent anger and public unrest in many countries.
A combination of low-probability but high-impact risks and inexorable technology trends will make 2021 the year that cyber conflict creates unprecedented technological and geopolitical risk in cyberspace.
Energy-producing countries in the Middle East and North Africa faced a collapse in global energy demand in 2020 that left governments from Algeria to Iran with less cash flowing into their coffers as the pandemic sickened citizens and weakened economies. 2021 will be worse, because energy prices will remain low. Reforms will slow, and protests will grow.
Many space missions are scheduled for blast-off in 2021. To tweak the orbit of an asteroid's moon that is nearly as big as a stadium, America's NASA plans to launch a car-sized craft to smash into it the following year. Neither the asteroid, Didymos, nor its moon, Dimorphos, threatens Earth, but the collision should yield potentially handy "planetary defence" know-how. NASA also plans an uncrewed flight around the Moon, and, with help from the space agencies of Canada and Europe, the launch of the James Webb Space Telescope, the biggest and priciest ever. India may put three astronauts into orbit. India and Russia aim to launch lunar landers. And China will begin launching parts of its next and biggest space station, Tiangong-3.
Blue Origin, founded by Amazon CEO Jeff Bezos, successfully completed the fourteenth test run of their New Shepard rocket booster and capsule, cementing plans for their first manned flight to the edge of outer space in 2021. Travelling 100 kilometres into outer space, the rocket will be fully autonomous and stay in zero gravity for close to 10 minutes.
Many startups are building their own globe-spanning networks of nanosatellites, enabling a new kind of everywhere, all-the-time connectivity for people, animals and assets on Earth. Scientists who track the health of penguins in Antarctica are managing their cameras from thousands of miles away - via tiny satellites orbiting above our heads. Energy companies are exploring using the same technology for monitoring hard-to-reach wind farms; logistics companies for tracking shipping containers; and agribusiness companies for minding cattle. It even helped National Geographic track a discarded plastic bottle from Bangladesh to the Indian Ocean, noted the Wall Street Journal.
2020 will be remembered as a significant year in the world of global trade. Rocked by the shocks of a global pandemic, trade also continued to be an important expression for President Trump's politics and a key forum for international geopolitics, with this having real and significant implications for both citizens and businesses internationally. For Chatham House, a Biden presidency suggests a less antagonistic and more cooperative approach to trade policy, but at the start of 2021 it was unclear whether there would be significant change in substance or just  a change in style from the new administration, and also what this might mean for broader developments in global trade,
Global demand for Chinese goods has been so strong recently it's creating a shortage of containers and driving up shipping costs, potentially impeding the nation's exports in coming months. Exports have rising quickly since mid-2020, fuelled by pandemic-related purchases like medical masks and work-at-home equipment, including computers. Imports haven't been growing at nearly the same pace, resulting in a lack of shipping containers returning to China to be refilled and sent out again.
McKinsey noted that people who travel for pleasure will want to get back to doing so in 2021. That has already been the pattern in China. The CEO of one major travel company noted that, beginning in the third quarter of 2020, business was "pretty much back to normal" when referring to growth. But it was a different normal: domestic travel was surging, but international travel was still depressed given pandemic-related border restrictions and concerns about health and safety. 
As the world continued to grapple with COVID-19, economic turmoil and systemic racism in early 2021, a proliferation of misinformation abounded. The Edelman Trust Barometer claimed that we're in the middle of an "infodemic," and people have lost trust in all news sources. Trust in social media is at an all-time low (35%), according to their annual report, while trust in owned media and traditional media are at 41% and 53%, respectively. Business was "the most trusted institution among the four studied" (business, government, NGOs and media) with a 61% trust level globally.
Even with the arrival of vaccines, the road to pandemic recovery will be challenging, warned EY. Digital transformation will continue to underpin organisations' strategic and business imperatives in 2021. However, consumers are worried about how businesses use data, so building trust is crucial to maintaining organisations' integrity.
According to PwC's recent US Remote Work Survey, 55% of executives expect that most (60% or more) of their workers will work remotely after the pandemic subsides, up from 39% who estimated most workers worked remotely before the pandemic hit. That's just one example of how the crisis has accelerated workplace changes that had already been underway. 
For example, Unilever workers will never return to their desks full-time, boss Alan Jope said. The consumer goods group chief said Unilever would adopt a "hybrid" model, claiming five days a week in the office seemed "very old-fashioned now". In 2020, Unilever announced that it would pilot a four-day working week during a year-long trial in New Zealand. The maker of Dove and Lipton tea would give all 81 staff members at its New Zealand offices the chance to work four days a week without hurting their pay to assess working practices for its 155,000 employees globally.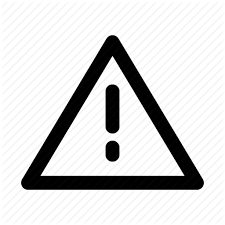 Please see below selected recent risk-related change.
See also: 
January 2021
What's Changing? - latest updates