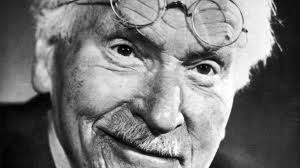 Carl Jung, who founded analytical psychology. was influential in the fields of psychiatry, anthropology, archaeology, literature, philosophy, and religious studies.
Jung, like Freud, comes under the psychodynamic approach to counselling. He worked a lot with archetypes – recurring images or patterns that represent a typical human experience.
I share below quotes that have intrigued me from my - so far partial - reading of Jung's Memories, Dreams, Reflections.