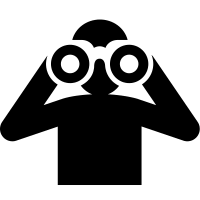 Please see below selected recent emerging trends.
See also:
December 2023
A start-up claimed technology-induced lucid dreaming could enable people to work while asleep. Prophetic said that their headband, the Halo, releases pulses of ultrasound waves into a region of the brain associated with lucid dreams. Its CEO claimed that the ability to remain in control of their choices while they dream could enable users to write code or work on a novel while they are sleeping.
Scientists at Harvard and Tuft's University created tiny biological robots, called anthrobots, made out of human cells. In tests, the anthrobots were left in a small dish along with some damaged neural tissue. Scientists watched as the bots clumped together to form a superbot, which then repaired the damaged neurons. The researchers say that in future anthrobots made from a patient's own cells could be used to perform repairs or deliver medicines to target locations. 
Meanwhile, researchers at New York University created biological nanobots capable of self-replication. The bots are made from four strands of DNA, and when held in a solution made of this DNA raw material they're able to assemble new copies of themselves, noted New World Same Humans.
September 2023
Researchers unveiled two new brain-computer interfaces that translate brain signals into words. In two people who can no longer talk on their own, the devices enabled "speech" at speeds up to four times faster than any previous devices. "It is now possible to imagine a future where we can restore fluid conversation to someone with paralysis, enabling them to freely say whatever they want to say with an accuracy high enough to be understood reliably," said Francis Willett, who co-authored a study of one of the devices.
An estimated 7,000 languages are currently spoken across the globe, but 87% of people know just one or two of them. Even the most popular language - English - is only spoken by 18% of the world, meaning there is still a language barrier between the vast majority of people. In response, Meta unveiled an AI that can translate up to 100 languages, putting the company a step closer to its goal of creating a universal translator.
August 2023
Freethink noted that, if you look back on 20th century science fiction, you might feel a bit cheated. Where are all the hoverboards, flying cars, and talking robots? The philosopher Mark Fisher had a name for this kind of phantom nostalgia: "lost futures". He believed that modern economic and political systems have stunted our collective imagination, leaving us unable to envision a future radically different from the present moment. 
By 2030, Asia will be producing more than 70% of the STEM (science, technology, engineering, and math) graduates in the G20, with China alone accounting for 35%, and India for 27%,
Australian researchers found a way to reprogramme cells from adults so that they're more like embryonic stem cells. These memory-less cells can be reprogrammed to become any kind of cell, potentially unlocking an endless supply of stem cells for research or treatment. 
July 2023
Diseases aren't the only things that are contagious, e.g. when one person starts laughing, it's often not long before others join in. The same goes for enthusiasm: work teams with energetic, consistently enthusiastic leaders have with esprit de corps, but morose leaders make for morose teams. Countries differ in their level of collective mood, so when people immigrate, so do their moods: when people move to countries with higher levels of happiness, they themselves become happier, but, just as a good mood, enthusiasm, and happiness can spread from one person to another, so can depression, stress, and anxiety, argued the IAI.
June 2023
According to Exponential View,  the growth in demand for electric vehicles and batteries is putting pressure on the lithium industry to scale up more rapidly than any extractive industry in history. But economics can help: shortages can increase the appeal of alternatives, including for batteries: e,g, sodium-ion chemistries are forecast to quintuple by 2028, thereby alleviating some of the pressure on lithium.
GZERO noted that headlines that warn of catastrophe are hiding the revolutionary advances and opportunities that could benefit billions of people. By sifting quickly and efficiently through oceans of data, AI can help scientists and researchers develop new treatments, and even cures, for diseases, including cancer. It could help educators individualise the instruction of vast numbers of children. AI could also sharply increase economic productivity, an essential step in raising living standards.
However, there are clearly risks to e.g. white collar workers like coders, paralegals, financial analysts and traders, journalists and creative, plus e.g. call centre workers in emerging markets like the Philippines, where the industry accounts for as much as 7% of GDP.
May 2023
AI-enabled drug discovery is accelerating. Three high school students, in three different countries - Norway, the US and China - collaborated with a generative AI engine to identify three genes to investigate as brain tumour therapy targets.
Investment in the solar energy sector increased from US$1.9bn in 2021 to US$2.1bn in 2022, and solar energy usage rose 25% across the EU as installation costs came down.
As many as 25% of hospital beds across the EU were unused in mid-2023 as a result of shortages in healthcare professionals caused by pandemic-related burnout and retirement. The bloc's ageing population is likely to exacerbate the problem: more patients, fewer people to treat them.
April 2023
De La Rue, the world's biggest banknote printer, said cash demand hit a 20-year low (saying so sent shares of the 202-year-old printing firm down 20% on the London Stock Exchange).
March 2023
February 2023
January 2023
December 2022
NASA's successful Moon rocket launch will be a boon for private companies, experts predicted. As global economic growth slows, space and Moon exploration could become a source of ignition for new ventures and jobs. By late 2022, at least 22 companies specifically focused on the Moon that have raised funds from private sources, according to venture capital firm Space Capital. Over the previous decade, at least US$781 million in private investments had gone toward the lunar industry.
Around the world, government agencies and companies are also making their own plans. More than 20 missions were planned to the Moon between 2022 and 2026, with participants including NASA, international agencies, and industry. Half of these missions are headed to the Moon's South Pole, and many are targeting the same handful of craters and other features of interest. Many of these missions are going to operate in proximity to each other on the surface of a celestial body for the first time in history.
Multi-modal AI applications will allow AI systems to process audio, visual and language data in combination with and in relation to each other. Multi-modal AI can allow AI systems to analyse data and the environment in highly sophisticated, nuanced ways. In medicine, multi-modal AI could examine a combination of patient imaging and histories, and data from biosensors to craft diagnoses and treatment recommendations. The transition to multi-modal systems will also give AI even more creative power than it has today. "It's like Netflix creating a whole new film based on your preferences, versus just surfacing recommendations," according to Madrona Venture Group's Matt McIlwain.
Agroforestry and its ability to sequester carbon has made the practice at the forefront of sustainable agricultural systems that can not only help the world reach climate goals, but also diversify income for farmers and provide opportunities for food security, soil protection, wildlife habitats, and community empowerment.
November 2022
October 2022
September 2022
August 2022
July 2022
June 2022
May 2022
April 2022
March 2022
February 2022
By the start of 2022, one in 10 jobs in the UK were advertised as "entirely remote working", with 74% of those roles paying above the average annual salary of £31,000. Analysis from business adviser Hazlewoods suggested that employing remote workers widens the pool of potential candidates, an attractive option at a time when many companies were struggling to fill vacancies.
January 2022
December 2021
November 2021
October 2021
OpenAI shared plans for a global universal basic income. Lots of people didn't like what they heard. The new project is a cryptocurrency called Worldcoin, plus an innovative plan for rapid worldwide adoption: the currency is intended to be 'collectively owned', and everyone on Earth can claim a share, but to claim Worldcoins, people would have to first to stare into a metal sphere called the Orb, which will scan their eyes. Having registered their unique human identity,  they'd then be allotted their coins.
August 2021
July 2021
Launched in Atlanta, the Illuminarium offers high-definition video projected onto walls 22 feet tall and 350 feet wide, enhanced with multisensory features such as floors that vibrate and smells that permeate the space. The first experience is an African safari, and a Moon walk experience is in development.
Funded on Kickstarter, Terra Project aims to create a network of devices that track migration while letting people livestream nature's soundtrack into their home. After being placed in a backyard or other outdoor setting and hooked up to a wifi network, Terra's weatherproof, saucer-shaped device picks up bird calls and other wildlife sounds and broadcasts them to a user's speakers or headphones.
The extended reality (XR) industry, which includes virtual reality (VR), augmented reality (AR), and mixed reality (MR), which involves both virtual and physical spaces, is projected to grow from $43 billion in 2020 to $333 billion by 2025, according to a recent market forecast. Much of that growth will be driven by consumer technologies, such as VR video games, which are projected to be worth more than $90 billion by 2027, and AR glasses, which Apple and Facebook are currently developing. But other sectors are adopting immersive technologies, too. A 2020 survey found that 91 percent of businesses are currently using some form of XR or plan to use it in the future. The range of XR applications seems endless, according to Big Think.
June 2021
May 2021
April 2021
March 2021
February 2021
January 2021
December 2020
November 2020
October 2020
Big Tech offered us a deal and we took it, claimed New World, Same Humans - e.g. Amazon launched a range of new services, including an autonomous mini-drone for the home. At the heart of those services is a deal. We customers get convenience, Amazon gets unprecedented access to our private selves: homes, conversations, even heartbeats. That deal runs through much of what Silicon Valley has done to transform our lives across the last 20 years. There's even a name for all this: surveillance capitalism.
Couples are increasingly adding fines for breaching coronavirus rules to their wedding budgets, according to Greater Manchester's deputy mayor for policing. In England, weddings are limited to 15 guests. Fines start at £200 for the first offence but are halved for prompt payment. It has led those organising wedding celebrations to factor the charges into budgets.
Paris mayor Anne Hidalgo, who has been leading a radical overhaul of the city's mobility culture since taking office in 2014, embraced the notion of reshaping France's capital into a 15-minute city. The concept, which was developed by Sorbonne Professor Carlos Moreno, advocates the creation of a city of neighbourhoods, in which workers find everything they need in terms of work, retail and leisure within 15 minutes of their home. In a work context, this would see offices added to neighbourhoods that lack them so people could work closer to where they live. There would also be local co-working hubs, enabling them to come together for meetings and to collaborate when necessary.
Crowdsleuthing is the practice of internet users banding together, typically unbidden, in an attempt to solve mysteries and crimes (and occasionally to take justice into their own hands). The core concept isn't particularly novel, finding one of its origins in the anonymous tip lines like Crime Stoppers that gained popularity in the '70s, or the Unsolved Mysteries TV series, which premiered in '87. But with the emergence of social networks and digitised media, public involvement has increased exponentially, and has become more complex and consequential.
Synthesis is an Amsterdam-based wellness retreat claiming to offer the world's first commercial psychedelic depression therapy. The treatment is medically supervised by  a leading clinical psychologist at Imperial College London's Centre for Psychedelic Research, who uses psilocybin-infused truffles, which are related to magic mushrooms and legal in the Netherlands. Patients enter a 13-month course that includes monthly group therapy and a five-day retreat with two psilocybin sessions. Since the release of a groundbreaking study in 2016, more and more scientific research points at the medicinal and therapeutic benefits that psychedelic mushrooms can have on patients suffering from depression and other mental illnesses. A commonly cited reason for why psilocybin, the main psychoactive component of magic mushrooms, can be so effective is that it can 'unshackle' patients' minds - enabling them to see things in a different way, consequently leading to lasting shifts in their mindsets.
September 2020
September 2019
4D printing is similar to 3D printing but with the inclusion of materials that morph in response to time, temperature or additives. In 2018, Chinese researchers successfully printed ceramics that were capable of transforming over time in response to stimuli such as heat and light. There are practical applications of 4D printing that are tremendous. Imagine a heat shield that suddenly materialises during a fire, or a garden that plants itself when the ground has warmed to precisely the right temperature for each seed.
As facial recognition and emotion detection spread, a fight-back is underway. These include a speech re-synthesiser that defeats emotion detection systems and an  'adversarial' patch on a hat that can fool state-of-the-art facial recognition. 
August 2019
The Arctic is open for business. Its waters are poised to become economically viable as climate change clears the path for shipping, promising shorter trips than the southerly Suez and Panama Canal routes. Hundreds of permits are being issued for the Northeast Passage, which runs along the Russian coast, up from virtually none in 2010. In 2014 a cargo ship cleared the more fearsome Northwest Passage, which winds through the Canadian archipelago, without the help of an icebreaker. The possibility of trips straight across the top of the world is real.
July 2019
Governments are going big on biometrics: the global government biometric market is set to reach $7.9 billion by 2027, with more than 35% of that market led by fingerprint recognition, followed by facial recognition. China's surveillance and safety industry is expected to grow strongly to 800 billion yuan ($116 billion) by 2020, according to Exponential View.
Conscious consumerism is a mass movement under way across a number of different . . . markets, not just luxury goods, Leanne Kemp, founder and chief executive of Everledger, a London-based company that uses blockchain to track and authenticate the origins of diamonds and other valuable productsm told the Financial Times. The company works with certification houses to create unique digital thumbprints of diamonds, which are then written on to the Everledger blockchain.
If an eco-tax doesn't keep you from flying, maybe Flugscham will. It's the sinking feeling you get when you realise your flight is a mighty contributor to climate change. Globetrotters are turning to trains, buses, and boats in increasing numbers in an attempt to limit the carbon footprints of their travels. 
June 2019
For BCG, the 2020s will likely be shaped by multiple trends that are already unfolding today:
Artificial intelligence is rapidly advancing, and pioneers are advancing beyond spot applications to implement AI at scale.
Businesses are increasingly organised into multicompany "ecosystems" that defy traditional industry boundaries and blur the distinction between competitors and collaborators, and producers and consumers.
Technology is beginning to redefine the nature of work, as well as the relationship between the company and the individual, as both employee and customer.
The rise of China is challenging the global economic order and the institutions and rules that have defined it.
Long-term global growth projections have been falling, driven in part by an ongoing deceleration in working-age population growth across major economies.
Society is increasingly scrutinising the social impact of technology and the sustainability and broader contribution of business.
Investor activism and the role of private capital are rising in many parts of the world.
The combination of these forces is producing multidimensional uncertainty, which confounds traditional forecasting and planning-based approaches for harnessing the future.
October 2018
In Corporate elites are overlooking deglobalisation, the FT warned that the recent market rout reflects investor worries about nationalistic politics
Digital detoxing isn't new, but the past year has certainly seen a profound shift in perception:  for TrendWatching, our near-total digital lifestyles are seen less as simply a personal choice; instead people have been manipulated to become digital addicts, with all the negative social outcomes that entails - e.g. the World Health Organisation officially classified 'gaming addiction' as a mental disorder and France banned smartphones in school.
Pre 2018
If third sector, independent sector, voluntary sector or social sector all have their limitations, should we instead call it the humanity sector?
Bionics: Technically they're called neuroprosthetics. But researchers are making strides in cochlear implants, artificial retinas, deep brain stimulation for the treatment of neurological diseases and chips that allow the paralyzed to manipulate computers or robotic limbs. These developments also present a host of new policy and legal questions, including a provocative one a research paper recently posed: "Did my brain implant make me do it?"
Internet of Things: We won't just see more devices for our bodies in 2014. We'll see more connected devices and sensors everywhere, in our appliances, cars, retail products and more. The so called Internet of Things has been discussed for years, but we're reaching a point of mobile use and sensor saturation where it becomes a self-reinforcing trend: "Phones, chips, wearable computers and … cloud computing becomes more effortless and intuitive," Canton said. "Devices will be aware of each other and aware of us." Much like the quantified self, the Internet of Things will produce vast quantifies of data that individuals or businesses can use to improve efficiency in real time: Rerouting trips, reducing energy consumption and improving supply chain management. "The Internet is gradually becoming an extension of our brains, and mobile devices are already our external brains," futurist Gerd Leonhard wrote last year. "Is the next stop the actual integration of the Internet in our bodies (iris implants etc), cyborgs after that … singularity, transhumanism? Not sure what to think of that, really, but … Ray Kurzweil is ready to tell you."
Quantified self: New, smarter devices are coming onto the market, wearable or even swallowable sensors that can collect more medical data – oxygen intake, blood sugar, blood pressure, temperature and more — and transform that raw information into relevant life advice. More importantly, as scientists anonymize, aggregate and analyze data from sensors and genetic tests for millions of people, there's good reason to believe they'll glean fresh insights into disease treatment and prevention. "And at that point, you now have, for the first time in history, a scientific basis for medicine," said Larry Smarr, the noted UC San Diego computer scientist in an Atlantic profile. The "Measured Man" diligently collects his own input and output data — down to the microbial content of his feces. Futurist Glen Hiemstra, founder of Futurist.com and author of "Millennial City," said that in 2014 we'll see the "mainstreaming of the 'quantified self' in health, meaning common and cheap access to and popularity of personal health status tracking technology, as more and more people monitor their health day to day." "Prime examples are wrist-based exercise and sleep trackers, and smartphone-based heart rate and performance trackers," he added. "We'll see some breakthrough entrants into the market."
Regeneratives: In December 2013, the Methuselah Foundation, announced a $1 million "New Organ Liver Prize," a five-year competition to produce an artificial liver. But it might not take that long. Later in the month, Organovo of San Diego said it expects to produce one next year — with a 3D printer. It's merely one area in which we're likely to see major strides in regenerative medicine in 2014, with more than 5,000 clinical trials using stem cells set for this year, said Dr. James Canton, chief executive of the Institute for Global Futures and author of "The Extreme Future." "The most significant trends and breakthroughs in 2014 will be in regenerative medicine: The use of human stem cells to grow new organs, repair tissues (and) heal patients with numerous cardiovascular and autoimmune diseases," he said in an email. Houle added that sometime between now and 2020, "our replacement parts will be superior to the parts we are born with."
Robotics; Google gave the industry a lift by gobbling up an array of robotics companies for reasons the company is not exactly explaining yet. The firms included Boston Dynamics, which builds advanced robots like Cheetah that can sprint nearly 30 miles per hour. Futurist David Houle, author of several books including "The Shift Age" and "Future Wow," said these and similar events will finally tip the prevailing public perception of robots in the new year from job-stealing Terminators to life-and-labor-saving aides. That will begin to allow the field's true promise to be realized.Middle-class children are on course to be the first in more than a century to be materially less well off in adulthood than their parents.
At $72m, India's mission to Mars less expensive than many NY/London apartments - https://twitter.com/ianbremmer
People invested 9,5 million years playing World of Warcraft during its first nine years of existence - Prof Dan Cable - #theisf #WoW