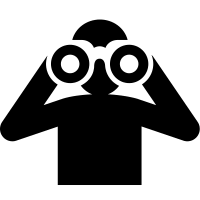 Please see below emerging trends on a variety of topics.
October 2020
Big Tech offered us a deal and we took it' claimed New World, Same Humans - e.g. Amazon launched a range of new services, including an autonomous mini-drone for the home. At the heart of those services is a deal. We customers get convenience, Amazon gets unprecedented access to our private selves: homes, conversations, even heartbeats. That deal runs through much of what Silicon Valley has done to transform our lives across the last 20 years. There's even a name for all this: surveillance capitalism.
Couples are increasingly adding fines for breaching coronavirus rules to their wedding budgets, according to Greater Manchester's deputy mayor for policing. In England, weddings are limited to 15 guests. Fines start at £200 for the first offence but are halved for prompt payment. It has led those organising wedding celebrations to factor the charges into budgets.
Paris mayor Anne Hidalgo, who has been leading a radical overhaul of the city's mobility culture since taking office in 2014, embraced the notion of reshaping France's capital into a 15-minute city. The concept, which was developed by Sorbonne Professor Carlos Moreno, advocates the creation of a city of neighbourhoods, in which workers find everything they need in terms of work, retail and leisure within 15 minutes of their home. In a work context, this would see offices added to neighbourhoods that lack them so people could work closer to where they live. There would also be local co-working hubs, enabling them to come together for meetings and to collaborate when necessary.
Crowdsleuthing is the practice of internet users banding together, typically unbidden, in an attempt to solve mysteries and crimes (and occasionally to take justice into their own hands). The core concept isn't particularly novel, finding one of its origins in the anonymous tip lines like Crime Stoppers that gained popularity in the '70s, or the Unsolved Mysteries TV series, which premiered in '87. But with the emergence of social networks and digitised media, public involvement has increased exponentially, and has become more complex and consequential.
September 2020