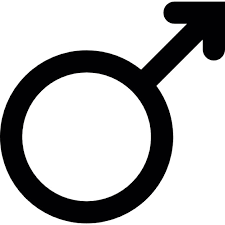 Please see below recent gender-related change.
See also:
November 2023
Science's gender gap is shrinking, according to an analysis of scientific papers by Stanford University. Its researchers looked at the most cited 5.8m authors across all scientific disciplines. They found that men outnumbered women 3.93 times among those who started publishing before 1992, but only 1.36 times among authors who started publishing after 2011. However, a lack of female representation in science is not only a problem for women. The UN has warned that a lack of gender equality is likely holding back solutions in areas ranging from the climate crisis to health. 
Many of the UK's biggest companies have failed to tackle barriers that keep women from progressing in their careers, a report found. The Women Count report, produced by The Pipeline – an organisation that promotes women in business – revealed that women held just one in five commercial roles on the boards of FTSE 350 firms. While progress had been made in the number of women in executive committee roles, it also found that for every woman in a senior commercial role on a FTSE 100 board there were three men. In the FTSE 100, only 13% had a female CEO, and within the wider FTSE 350, that percentage dropped to just 9%. 
October 2023
Women's economic participation and purchasing power reached new heights in 2023, a shift being coined the "sheconomy" by some. Data shows that women bumped up the world's largest economy by 0.5%. Meanwhile, cultural touchstones like the Barbie movie, Beyoncé and Taylor Swift tours and the elevation of women's sports also signalled a macro shift. Brands expect that by 2028, women will account for 75% of discretionary spending such as dining out, hobbies, travel, and personal care. 
In many countries, trying to communicate in a gender-neutral way can stump even proficient linguists. In English the pronouns "they" and "them" have been adopted to refer to non-binary people, but for the 40% of the world's languages that use grammatical gender - where nouns are assigned to gender categories - it's not as simple.
Melinda French Gates told The Economist that gender equality, in particular women's economic empowerment, is a vital part of the solution to the challenges we face, with a clear correlation between women's economic agency and poverty reduction. French Gates notes the tension between women in emerging economies' dependence on starting a business as a prime way of earning an income, and the numerous barriers - from lack of access to startup capital, high interest rates, their lack of credit histories and gender discrimination in credit decisions - that make doing so incredibly difficult. 
September 2023
The Open University carried out the UK's largest ever study into societal attitudes and experiences of online violence against women and girls. Findings revealed that more than one in 10 women in England have experienced online violence, with this figure increasing amongst those aged 16 to 24 (25%) and LGB+ women (35%). Of those women who had experienced online violence, more than one in 10 (13%) said it later progressed to offline violence. Online anonymity (49%), ease of getting away with it (47%) and misogyny (43%) top the most commonly perceived reasons for why people commit online violence against women and girls.
June 2023
According to the World Economic Forum 2023 Global Gender Gap Index no country has yet achieved full gender parity, although the top nine countries (Iceland, Norway, Finland, New Zealand, Sweden, Germany, Nicaragua, Namibia and Lithuania) had closed at least 80% of their gap. For the 14th year running, Iceland (91.2%) took the top position. It also continued to be the only country to have closed more than 90% of its gender gap.
Nine out of 10 people continue to have bias against women, according to a 2023 United Nations report, which highlighted that these prejudices remained as entrenched as they were a decade before. The UN Development Programme's Gender Social Norms Index report also found that half of people worldwide think that men make better political leaders than women and more more than two-fifths believe men make better business executives than women.
Progress on gender equality suffered a massive setback during the pandemic and it could now take another 131 years for the world to close the gender gap. The World Economic Forum's Gender Gap Index, which measures gender parity across four areas: the economy, politics, health and education. Researchers noted that the slowdown was largely a result of COVID, which slammed tourism, retail and other sectors that are major employers of women, and also led many women to take on extra responsibilities at home as schools closed.
May 2023
March 2023
February 2023
December 2022
October 2022
Increasing the number of women in executive roles at the UK's top 350 firms could boost the economy by £58bn. According to the Women Count 2022 report, firms are missing out on billons of pounds in pre-tax profits due to a lack of gender diversity across their leadership teams. Overall, the report found that:

Three quarters of executive committee members at FTSE 350 listed companies are male.
Some 96% of chief executives are also male.
Only 16% of profit and loss positions – roles that have a direct responsibility for a company's profitability – are held by women.
There are no women on the executive committees of 10% of the companies.
Almost 70% of firms have no female executive directors at all on their main boards of directors.
September 2022
At the current rate of progress, the UN estimates it will take nearly 300 years before women and girls achieve global gender equality. There are numerous ways of measuring the disparity. One is to look at the gender imbalance in unpaid labour, like childcare, housework, and volunteering. In every OECD country, women do much more of this type of work than men.
Women managers tend to pay more than their male counterparts, according to a study by Germany's Karlsruhe Institute of Technology. Using a student sample, researchers examined how upcoming leaders would choose to pay their employees. They found that while both genders answered they would pay themselves the most, female leaders were "more consistent" when it came to choosing fair compensation.
14 American companies pledged to provide at least 500,000 digital training and education opportunities for women and girls in the Indo-Pacific region as part of a public-private initiative. The programe was designed to support sustainable and inclusive economic growth by providing primarily women and girls in emerging economies and middle-income partners access to training and education in digital skills. 
July 2022
Reaching gender parity across work, health and politics globally will take c.130 years at the current rate of progress, according to the World Economic Forum. In a report that explored global gender equality across economic opportunity, education, health and political empowerment, Iceland was found to have closed its gender gap the most, with Finland and Norway following. The report highlighted that women's participation in the labour market had been hit by the pandemic, particularly due to the burden of care falling on women, with gender parity globally at its lowest level since 2006.
June 2022
May 2022
Spain's cabinet approved legislation granting paid leave to women experiencing severe menstrual pain, making it the first European country to advance such a bill.
April 2022
March 2022
December 2021
October 2021
The pandemic put intense pressure on companies to do more to support employees and act on diversity, equity, and inclusion. Women leaders often took on the extra work that comes with it, but they're not getting recognised or rewarded for it. As a result, this mission-critical work is in danger of being relegated to "office housework". Necessary tasks and activities that benefit the company but go unrecognised, are underappreciated, and don't lead to career advancement, according to the 2021 Women in the Workplace report by LeanIn.org and McKinsey.
From consumption habits to responsive actions, research suggests that women are the 'greener gender'. For instance, women have a lower carbon footprint than men due to their smaller consumption of meat and lower use of cars. Despite that, they remain underrepresented in 'green jobs,' as women's participation in the power and utilities sector for example remains below 25% of the total workforce, according to EY.
A Bloomberg analysis of 15 global business hubs compared the respective safety, mobility, maternity provisions, equality and wealth opportunities for women – and found that each city failed in some way. The 15 cities were selected by Bloomberg journalists based on a few criteria: They're all hubs of commerce in their respective regions, providing a global perspective on gender inequality, and most attract finance and business workers from elsewhere. Bloomberg graded them in five areas: safety, mobility, maternity provisions, equality, and wealth (a measure of earning potential and financial independence) and weighted those equally to form an overall ranking.
September 2021
June 2021
Most G20 nations had made progress on increasing women's participation rates, but the pandemic unravelled it. Women were disproportionately hit harder when it comes to unemployment, and shouldered the larger burden of unpaid work.
April 2021
March 2021
The Futures Centre had identified a trend it called 'The Female Century' - referencing the wealth of indicators that nearly all pointed in one direction - towards the steadily increasing emancipation of women. But now, in the wake of COVID-19, that trend has taken a serious hit. A lot of signals now point in a very different direction - the risk of a 25 year setback in gender equality, globally, noted GZERO Media.
Violence against women skyrocketed across the world since the start of the pandemic, said Phumzile Mlambo-Ngcuka, Executive Director of UN Women, explaining that COVID-19 has turned back the clock on the global fight for gender equality and the toll that it has taken on girls, in particular. In fact, the UN estimates that as many as 11 million girls who left school because of the pandemic will never return. At the same time, it is women primarily who have been getting the world through the worst pandemic, as they occupy the majority of frontline and healthcare jobs.
Women make up just over half the human population, and yet the overwhelming majority of policymakers and political leaders in the world's governments are men. In fact, there are just three countries on earth where women make up more than 50% of the national legislature, and only 23 countries out of 193 UN member states in which a woman is either head of state or head of government. While some countries have introduced gender quotas at various stages in the electoral process as a bid to increase female participation, there's lots of progress still to be made, noted GZERO Media.
Bulgaria was named the best country in Europe for women's career prospects, according to a study by marketing firm Reboot Online. Countries were compared on a range of measures that facilitate women's careers, including the gender pay gap, access to leadership roles and maternity leave.
Volvo Cars launched a gender neutral parental leave policy for its global workforce following a two-year trial. Any new parent who has been at the firm for at least a year can take 24 weeks off within the first three years at 80% of their pay. The Swedish carmaker used to follow local policies, which created big discrepancies among staff. The "Family Bond" programme is meant to help the company attract and retain talent as well as drive up female management by reducing the stigma of taking time off.
December 2020
During the Covid-19 crisis, Harvard Business Review heard anecdotally about women leaders doing a better job and research seems to back that up. One study found that outcomes related to Covid-19, including number of cases and deaths, were systematically better in countries led by women. Another looked at governors in the U.S. and similarly found that states with female leaders had lower fatality rates. 
November 2020
October 2020
September 2020
The McKinsey Global Institute issued The power of parity: How advancing women's equality can add $12 trillion to global growth. MGI's report showed that gender inequities are not only a moral and social conundrum but also an economic one: women accounted for half the world's working-age population but for only 37 percent of GDP. That discrepancy robs the global economy of $12 trillion in wealth we could share if each country improved gender equality as quickly as the fastest-improving country in its region did. True gender equality everywhere would raise global GDP by up to $28 trillion.
The economic fallout from the coronavirus pandemic would push 47 million women and girls into poverty in 2021. A UN report said that more women than men have lost their jobs due to COVID-19, while women and girls at most risk of becoming poor are those in subsistence-level occupations in the informal sector in Latin America and sub-Saharan Africa.
In a major step towards greater gender equality in sport, Brazil's football association announced that women playing for the national football team will get paid the same as the members of the men's squad. Brazil follows women's national football team players winning the right to equal pay with their male counterparts in Australia, Norway, New Zealand and the UK. 
At least 740 million women, 58 percent of the global female labor force, are employed in the "informal economy" — jobs that are not officially registered and therefore are mostly not eligible for benefits or social safety net provisions. (Nearly a fifth of all workers in the US have jobs in the informal sector, according to GZEROMedia.)
By McKinsey's calculation, women's jobs are 1.8 times more vulnerable to the coronavirus crisis than men's jobs. Women make up 39 percent of global employment but account for 54 percent of overall job losses. One reason for this greater effect on women is that the virus is significantly increasing the burden of unpaid care, which is disproportionately carried by women. This, among other factors, means that women's employment is dropping faster than average, even accounting for the fact that women and men work in different sectors
Indeed, research shows that women also still shoulder the majority of unpaid domestic care work. That means that in places where schools and daycares were (or are) closed, childcare responsibilities have overwhelmingly fallen on women, preventing them from re-entering the workforce. There's precedent for this, too. Data shows that after the recent Ebola epidemic in Africa (2013-2016), women were disproportionately affected by job losses and took way longer to land steady jobs again after the crisis.
More men than women use the internet in all regions of the world except in the Americas. The digital gender gap is actually growing in some parts of the world, and almost nowhere is it more glaring than in India, where conservative attitudes in some parts of the country ban women and girls from using smartphones or social media, reported GZEROMedia.
August 2020
August 2020 marked the 100th anniversary of the 19th amendment to the US Constitution, through which American women won the right to vote in federal and state elections. After New Zealand pioneered universal suffrage in 1893, almost all other countries followed suit - although in many cases, the right to vote was not extended to all women in society until many years later.
July 2020
As COVID-19 continues to affect lives and livelihoods around the world, McKinsey warned that the pandemic and its economic fallout are having a regressive effect on gender equality. By our calculation, women's jobs are 1.8 times more vulnerable to this crisis than men's jobs. Women make up 39 percent of global employment but account for 54 percent of overall job losses. One reason for this greater effect on women is that the virus is significantly increasing the burden of unpaid care, which is disproportionately carried by women.
June 2020
An essayist for Vox never realised how much urban planning is centred around male breadwinners until she got pregnant. Suddenly, just trying to get to work every day became a daunting expedition, and things didn't improve once her child was born. In an essay for Vox, she asked how cities could be designed differently - from transportation to street lights - so women feel more comfortable and safe navigating their streets.
April 2020
Across 34 countries surveyed by Pew, a median of 74 percent of respondents agree that it is "very important" for women to have the same rights as men. Western Europe, the US, and Latin America led the pack. The poll also showed that women were more inclined than men to say gender equality is important.
March 2020
In previous wars, men represented the combatants, suffered most of the casualties and did virtually all of the killing (of civilian and soldier alike). In the war against coronavirus, the front line is the doctors and nurses - 75% of our warriors are women.
Women and girls face a "growing crisis" of online harms, with sexual harassment, threatening messages and discrimination making the web an unsafe place to be, warned Sir Tim Berners-Lee. The inventor of the world wide web said the "dangerous trend" in online abuse was forcing women out of jobs, causing girls to skip school, damaging relationships and silencing female opinions, prompting him to conclude that "the web is not working for women and girls".
January 2020
The Cherie Blair Foundation for Women announced its 100,000 Women Campaign, which aims to raise £10 million ($13 million) for women entrepreneurs over the next three years.
December 2019
Full-time work generally offers more stability and financial security than part time jobs. Those full-time jobs tend to be more accessible in richer countries, but in every part of the world, regardless of a country's economic output, there is still a wide gap between the full-time employment of men and women. Globally, 36% of men are secure in a full time job, compared with just 21% of women.
Many leaders claim to care about gender diversity. LinkedIn research shows that 78% of talent professionals say that diversity is a top hiring priority for their company and gender diversity in particular is the number one issue they're tackling in this area. However, the 2019 Women in the Workplace report by McKinsey showed that while there's been some progress in this area and female representation in the C-suite is on the rise, only one in five executives in the C-suite is a woman today, and women remain underrepresented at all levels.
Further reading:
November 2019
October 2019
September 2019
A study by the World Bank highlighted the restrictions placed on a woman's right to work and the regions in which those restrictions are most severe. Of the 187 economies included in the study, countries in the Middle East and North Africa are ranked lowest overall for providing equal opportunities for women who want to work (Saudi Arabia places more restrictions on a woman's right to work than any other country in the world), largely because moral objections to women in the workplace create significant barriers. Industries in this region also conform to gender stereotypes, with jobs in sectors such as construction and mining seen as suitable only for men.
Entrepreneurs, analysts and industry leaders alike are now urging gender progression not just as a box-ticking quota exercise, but to make organisations more functional and operationally sound, and ultimately to improve their attractiveness as an investment proposition, as research has consistently demonstrated that gender diversity in the workforce, including management, among suppliers and in community engagement, increases innovation and productivity. It also strengthens supply chains, improves social licence and reduces friction with key community stakeholders.
Having a few more women on boards across the world – 34% in 2018, 4% up from 2017 – does little to increase female representation at other levels of the company. Tokenism in the workplace also doesn't address equal pay. In fact, according to a 2018 Equileap report that monitors almost 3,500 companies globally on gender equality, only two could prove they had no gender pay gap overall.
Can nice women get ahead at work? claimed that when women are friendly and warm at work, they're often viewed as less competent - while women known for their competence are considered difficult and cold, a double bind is rooted in a culture that associates kindness with femininity and weakness.
Further reading:
August 2019
The age of automation and AI technologies offers new job opportunities and avenues for economic advancement, but women face new challenges overlaid on long-established ones. Between 40  and 160 million women globally may need to transition between occupations by 2030, often into higher-skilled roles. To weather this disruption, women (and men) need to be skilled, mobile, and tech-savvy, but women face pervasive barriers on each, and will need targeted support to move forward in the world of work. McKinsey's The future of women at work: Transitions in the age of automation report found that if women make these transitions, they could be on the path to more productive, better-paid work. (If they cannot, however, they could face a growing wage gap or be left further behind when progress toward gender parity in work is already slow.)
Further reading:
July 2019
June 2019
The worst countries in the world to be a woman are mainly places torn apart by war, or societies stifled by centuries of male patriarchy: India currently tops the global ranking of the most dangerous countries for women.
Swedish automaker Volvo Cars announced the pilot of a gender neutral parental leave policy for sales employees in Europe, the Middle East and Africa. Mothers and fathers, same-sex parents, and parents of adopted children will all be offered up to six months of leave at 80% pay, a benefit the company says is the most generous and inclusive in the industry. 
Gender inequality is not only a pressing moral and social issue but also a critical economic challenge. If women - who account for half the world's working-age population - do not achieve their full economic potential, the global economy will suffer. While all types of inequality have economic consequences, in McKinsey's The power of parity: How advancing women's equality can add $12 trillion to global growth, report focused on the economic implications of lack of parity between men and women.
Up to 160 million women globally may need to transition between occupations by 2030, often into higher-skilled roles. To weather this disruption, women (and men) need to be skilled, mobile, and tech-savvy, but women face pervasive barriers on each, and will need targeted support to move forward in the world of work. A McKinsey Global Institute report, The future of women at work: Transitions in the age of automation found that if women make these transitions, they could be on the path to more productive, better-paid work. If they cannot, they could face a growing wage gap or be left further behind when progress toward gender parity in work is already slow.
The computer science field is so dominated by men that, at current rates of progress it would take until the year 2137 for the number of papers written by women to equal those written by their male colleagues, according to a study cited by Axios Future.
Further reading:
May 2019
March 2019
January 2019
In India on New Year's Day, 5 million women and girls created a 385-mile long human chain "in support of gender equality." They have the support of the centre-left local government, but not of Narendra Modi's ruling BJP, which depends on support from conservative Hindu nationalists, noted GZEROMedia.
Organisational gender equality is no longer confined to the realm of human resources, but has become a boardroom issue all over the world, as leaders realise the benefits that a balanced workforce can have. Yet there's no simple fix or approach that can ensure equality is beneficial to organisations, warned Raconteur.
Quartz reported that women's share of global wealth is increasing, but there is still work to be done, according to the 2019 Global Wealth Report from Credit Suisse, which found that while the wealth of women has risen in absolute terms, many women still remain at a disadvantage. 
A study measured the effect having children has on a woman's salary, across six countries. In Germany, after ten years, a typical mother was earning 61% less than she was before she gave birth. In America and Britain it was about 40%, and in Sweden and Denmark 27% and 21% respectively. Men's earnings in all countries were virtually unaffected by parenthood. Cultural attitudes and public policy largely account for the difference, according to The Economist.
Further reading:
December 2018
From the dawn of computer programming to stem cell research, women have been behind some of the most groundbreaking inventions. While their share of total patentees remains low, the status quo is shifting in many high-tech industries such as biotechnology and chemistry. A Raconteur infographic charted some of the most pioneering female inventors over recent history, and which sectors and countries are leading the charge in representation.
The global pay gap between men and women will take 202 years to close, because it is so vast and the pace of change so slow, according to the World Economic Forum, which said the gap has narrowed slightly, but the number of women in the professional workplace has fallen.
The global gender gap in education continues to close. The latest data showed that, in 2016, there were 99.7 girls enrolled in primary and secondary school for every 100 boys. For comparison, in 1986 that number was 85.1. 
Further reading:
November 2018
Companies report that they are highly committed to gender diversity. But that commitment has not translated into meaningful progress. The proportion of women at every level in corporate life has hardly changed in some of the most developed countries. Progress isn't just slow. It's stalled, found McKinsey in Women in the Workplace 2018, a study conducted in partnership with LeanIn.Org. 
Quartz's year-long examination of the fight for gender equality at work profiled 50 men around the world and in a variety of fields who opened up to about Me Too, feminism, their biggest insecurities about being a man, and the biased behaviours they would take back if they could.
About 20% of China's civil-service jobs explicitly seek male candidates, noted Quartz. Of nearly 10,000 postings analyzed, not a single one stated a preference for women.
October 2018
September 2018
María Fernanda Espinosa Garcés is only the fourth female UN General Assembly president in 73 years. The Ecuadorian politician dedicated her presidency to "all the women of the world," while other UN leaders decried "the male-dominated world" of tech.
Misogyny is deeply entrenched at some schools, warned Quartz. Institutions that don't help boys understand personal accountability are tacitly endorsing sexism.
Quartz noted that, on average, men die younger than women. Men are also more likely than women to die prematurely, from causes ranging from alcoholism to heart disease to suicide. But a new report from the World Health Organisation found that, in Europe, those problems are particularly acute in countries with the lowest levels of gender equality".
Data show that women hit their peak earnings age - the point at which salaries stop growing above inflation - far earlier than men, reported the FT. At the midpoint of 2018, the average age at which annual salaries for women in the US stopped growing was 40, according to data compiled for the Financial Times by salary information website PayScale. Men, on the other hand, were roughly a decade older when they reached peak earnings. The figures were similar in the UK.
Equal Measures 2030 launched its new Gender Advocates Data Hub - an interactive website that brings together global, regional and national data and influencing products, including EM2030's SDG Gender Index and Advocate Survey findings. The hub contains data visualisations, stories from the girls and women behind the data, and aims to become a go-to resource for evidence-based policy and advocacy on gender equality and a broader resource for tracking gender and development-related progress.
Further reading:
August 2018
Quartz News travelled to South Korea to explore the symbiotic relationship between the global #MeToo movement and local feminist revolutions around the world.
July 2018
June 2018