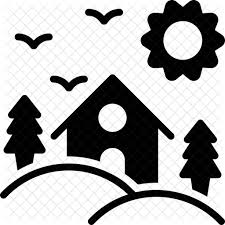 Please see below selected recent cities/urbanisation-related change.
See also: 
July 2021
68% is the latest estimate of the share of the global population that will live in cities by 2050, a growth of 2.5 billion people from 2018 numbers. Much of that growth will happen in China, India, and Nigeria. Whether in search of better economic opportunities or an escape from poor climate conditions at home, millions of people around the world are expected to flock to cities.
Quartz believe that the reasons smart cities have failed in Africa range from the use of foreign blueprints that don't work on the continent to conflict between promoters and government authorities. Mauritius intends to construct a global media and creative hub that builds on others' missteps.
A study that evaluated greenhouse gas emissions for 167 cities around the world found over half of emissions from the entire group came from just 25 cities, mostly in China. The massive emissions output of these Chinese cities could be largely traced to the country's rapid urbanisation and reliance on coal energy.
June 2021
May 2021
The concept of smart cities has gained popularity over the last decade, but MIT Technology Review questioned how much progress has actually been made. Since this trend has been driven by the tech sector rather than urban planners, these projects have generally not been about upgrading existing infrastructure but more about testing new technology in the real world. As a result, smart cities have yet to solve some of the deeper urban issues like affordable housing and good public transport. Instead, the "smartest" elements, the report argued, have come from things like ride-hailing, co-working and smart dustbins - hardly revolutionary to day-to-day life.
While Paris works with a 15-minute radius and Barcelona's superblocks with nine-block chunks of the city, a new project in Sweden operates at the single street level, paying attention to "the space outside your front door and that of your neighbours adjacent and opposite". Called Street Moves, the initiative allows local communities to become co-architects of their own streets' layouts. Via workshops and consultations, residents can control how much street space is used for parking, or for other public uses. 
April 2021
March 2021
For the Financial Times, 2020-21 witnessed the biggest year of urban change in decades. Many cities remade themselves during the pandemic, laying bike paths or turning parking spaces into café terraces overnight. Offices have emptied and shops closed, some forever. Every organisation on earth seems to have held a webinar on "The future of cities". The city - 10,000 years old - obviously isn't going to die, but it is evolving on fast-forward.
New World Same Humans wondered whether, inspired by 20th-century success stories such as Hong Kong, the later 2020s will see a new wave of charismatic founders establish charter cities: independent city states intended to attract itinerant knowledge workers and reimagine government for the 21st-century. Many will be born, first, as decentralised cities in the cloud, which bring people together based on shared values, interests, and skills.
February 2021
Remote work, which represents a danger to the economic viability of cities as we know them, might be here for a while, according to The Atlantic, which thinks that our cities are in for a bumpy ride going forward. 
January 2021
Urban areas are home to more than half the global population, but global-scale climate models tend to focus on much broader regional projections. A Quartz paper helped demonstrate the disproportionate impact on cities. It projected urban areas will be 4.4°C (7.9°F) warmer on average by 2100 assuming a high volume of greenhouse gas emissions, and 1.9°C (3.4°F) warmer with mid-level emissions. Those numbers are a bit lower than the global average projections because urban areas are starting from a warmer baseline, but they still end up warmer overall.
December 2020
The pandemic may change the face of cities, remodelling them in ways that will make urban life more sustainable. Mayors from all over the world have put the launch of "15-minute cities" - where people have everything they need (work, bars, restaurants, shops, schools, healthcare, leisure) within a quarter-hour trip from home - at the heart of their recovery plans. "Big cities like Paris, London and Sydney could become vast urban areas made up of several smaller communities, each with their own centre," claimed Frederik Anseel, professor at the University of New South Wales.
London is still the world's most attractive city to live in, according to an annual ranking from the Japanese Mori Memorial Foundation. It's the ninth consecutive year that the British capital tops the list. 
November 2020
The world's three most expensive cities are now Hong Kong, Zurich and Paris, according to a 2020 cost of living report. Singapore and Osaka, which were equal first with Hong Kong in 2019, slipped down the rankings. The Economist Intelligence Unit's annual survey, which is geared towards expatriates, said Singapore's prices fell because of an exodus of foreign workers due to the Covid-19 pandemic. "Asian cities have traditionally dominated the rankings in the past years but the pandemic has reshuffled the rankings of this edition," said Upasana Dutt, the EIU's Head of Worldwide Cost of Living.
October 2020
September 2020
New World, Same Humans argued that while cities are far from done, we can't pretend that their role in our lives and economies isn't undergoing a shift. Long commutes scarred health, social and family time for millions; they're not coming back to the office full time. For those who depended on office workers for custom, the pain will be real. Medium-term this is a chance to diversify the use of real estate in city centres and to rebalance economies, as prosperous knowledge workers buy lunch and handle their dry cleaning in their local neighbourhoods.
Quartz asked: what does it take for a city to jump into the knowledge economy? A new study found one key factor: a population of at least 1.2 million. Physicist Inho Hong from the Max Planck Institute looked at the industry composition of 350 US metro areas between 1998 and 2013. He and his team found that 1.2 million people is the threshold between economies based on manual labour and those based on knowledge and innovation. Hong and his colleagues were trying to figure out whether all urban areas follow the same path as they grow, a concept they borrowed from biology. Their data analysis suggests the answer to that question is "yes."
Cities struggle with traffic congestion, long commutes and increased costs for goods movement. New and emerging technologies such as ride-sharing services, e-bikes, autonomous vehicles (AVs), light rail transit (LRT) and Hyperloop can resolve transportation inefficiencies and address environmental issues. So-called smart cities can deploy new technologies to ensure renewable energy, for example, more efficient building standards or free Wi-Fi. incorporating sustainability into all aspects of urban development is an important strategy for cities to improve the health and quality of life of its citizens and meet climate change targets.
Chatham House warned that reducing carbon emissions from the built environment will be vital to remaining within the limit of 1.5°C global warming. In 2017, the building sector (defined as materials manufacturing, construction and building operation) contributed 39 per cent of global energy-related emissions, with a 78-22 per cent split between operational and embodied carbon.To have a high probability of limiting global warming to 1.5°C, embodied carbon emissions must be reduced by 65 per cent from their value in 2019 by 2030 and net-zero operational carbon installed as soon as possible, with the target of zero emissions by 2040.
Although the plight of mega-cities gets much of the attention, the pandemic is changing suburbs, too. The Economist reported from the front line of Britain's commuterland. 
Residents in Lagos, Nigerai are paying for the city's worsening air pollution with their lives, warned Quartz. World Bank estimates show air pollution resulted in 11,200 premature deaths in 2018 alone in Lagos - up to 60% of those were children under-five. Yet, the problem is likely to worsen as the main sources of pollution in the city: excessive vehicular traffic and power generators are not going away.
August 2020
Exponential View examined key urban trends in the light of the coronavirus pandemic:
July 2020
Innovation is supposed to improve our quality of life, but, as the history of transportation shows us, it often fails to consider large segments of the population. Structural inequalities and discrimination have dictated who could afford new commutes to the suburbs, and who was stuck living with dubious bus or train service - at best. In South Africa, for example, a sprawling informal minibus system arose out of a disregard by the apartheid government for the commuting needs of the country's Black-majority population. In the US, blatant racism has always been a part of the transit story: Consider the day Rosa Parks demanded change and dignity for all Black Americans on a public bus, or the damaging legacy of white flight, or the prevailing perception of cars as the symbol of individualism and success. Quartz looked at how the coronavirus pandemic is providing a unique opportunity to correct imbalances by reshaping the way we move through cities.
June 2020
An essayist for Vox never realised how much urban planning is centred around male breadwinners until she got pregnant. Suddenly, just trying to get to work every day became a daunting expedition, and things didn't improve once her child was born. In an essay for Vox, she asked how cities could be designed differently - from transportation to street lights - so women feel more comfortable and safe navigating their streets.
April 2020
In Scale, noted Exponential View, Geoffrey West showed that cities last longer than corporations, because they crop up naturally in places that facilitate existing flows of information and ideas, and adapt to changes of these flows. Historically, cities flourished on very tangible flows of rivers. Nowadays, they flourish on abstract flows of ideas and capital. West showed that cities outperform corporations because they are diverse, heterogenous and have enough weirdos and contrarians to be adaptable.
Meanwhile, cities may take the opportunity offered by the pandemic to reframe their relationship with the car. Take Milan, which will turn 35km of streets over to cyclists and pedestrians, and create space for them to maintain physical distance.  
Trendwatching believes that, for a while already, there have been signs that the long urban boom is coming to an end at least in the West. Today, millions of educated young aspirants pour into cities every year. They seek the lifestyle of the infamous metropolitan liberal elite. They discover, instead, a reality that is cramped, precarious, and impossibly expensive. London's recent graduates may secure the flashy job titles they crave, but many will find themselves jammed into dingy flatshares that eat most of their immobile salaries. As for buying your own place one day? Without help from rich parents, you can keep dreaming. That reality is now visible in data that shows high and rising migration out of London. The UK's Office for National Statistics said that in 2018, a record 340,500 people moved out of the city. Only immigration from abroad is maintaining a steady population in the UK capital. A similar story is playing out in NYC, L.A, and other major US cities.
But a middle-class flight from western cities would present challenges, too. Cities, with their densely packed populations, are more energy efficient. And whatever the power of online collaboration, evidence shows that throwing millions of clever young people together at close quarters produces a fruitful cauldron of ideas and innovation. Meanwhile, the global trend towards urbanisation won't end: the UN forecasts that 2.5 billion people will pour into megacities in Asia and Africa between now and 2050.
January 2020
A Bangkok university recently opened Asia's largest rooftop farm to tackle problems like food security, sustainable energy, urban heat-island effect, and more. Located at Thammasat University, the 236,000-square-foot roof was designed to prevent the flood-prone city from sinking, and is able to hold up to 3M gallons of water in detention ponds. The farm will also be able to grow enough rice for 100,000+ meals to be served on campus in a year. Any leftovers will be composted to fertilise the next crop of rice, noted CB Insights.
December 2019
Higher skilled jobs are clustering in small numbers of cities. This pattern has played out in the US, Turkey, Hungary and many other places. It is part of the ongoing resurgence of place in our political economies. One key driver is our shift to an intangible economy whose patterns and processes strongly favour local agglomeration into big cities; For example, tech jobs and the wealth they generate are becomingly increasingly concentrated in the US. Since 2005, just five metro areas have accounted for 90 per cent of all US growth in innovation sector jobs.
October 2019
One of the major problems facing native habitats is fragmentation. As human impact creeps further and further into woods, grasslands and savannas, barriers like roads, agriculture lands and urban development are slicing and dicing natural spaces into smaller and smaller parcels. For decades, researchers have argued that connecting up these conservation areas could help improve species diversity and keep the ecosystems healthier. Now, an 18-year-long published in the journal Science is one of the first long-term experiments to confirm that hypothesis, showing that relatively small habitat corridors can have big impacts on conservation parcels. The paper is based on a highly fragmented habitat found in the American South. In 10 locations, a team restored 2.5-acre blocks of cleared savanna. Some were connected with 80- by 500-foot corridors of restored habitat. Other blocks were left isolated. Over the last 18 years, they've compared what's going on in the connected habitat with the isolated patches. They discovered that annually, there was a 5% increase in species diversity and a 2% drop in the number of species going extinct and that biodiversity builds over time: by the end of the study period, an average of 24 more plant species were growing in connected habitats than isolated savanna.
August 2019
A new study by McKinsey predicted that over the next decade, 60 percent of new jobs will be created in just 25 "megacities and high-growth hubs." For the world's cities, the advantages of size have only grown. Big, superstar cities attract more talent and have higher rates of productivity and innovation than smaller cities. And the people who work in these cities tend to make more money. A study published in the Journal of Urban Economics used detailed data from the British Household Panel Survey to track the connection between the size of an individual's birth city in the UK and their earnings as a working adult. The minimum sample (after cleaning) is 7,500 individuals aged 16 and older, interviewed multiple times from 1991 to 2009. What they found: the size of one's birth city does have a sizeable effect on later-life earnings. 
July 2019
Some 93% of households in India now have access to toilets, and 500 million people have stopped having to go to the toilet out in the open, according to research published by The Economic Times.
April 2019
Indonesia has announced an ambitious project to move the country's capital away from Jakarta, which is famously traffic-choked, polluted, and steadily sinking into the sea.
February 2019
McKinsey explained the concept of "seamless mobility". Simply defined, seamless mobility uses technologies—from smart traffic lights to autonomous vehicles (AVs) to preventive maintenance—to integrate all sorts of travel. Many of the options are fuelled by low-polluting, low-emissions sources of power. A few examples: seamless mobility means fewer private cars, with people mixing and matching rail transit and low-cost, point-to-point travel in robo-taxis and autonomous shuttles. It means converting parking spaces into parks or gardens. And it means widespread use of AVs, which is expected to result in many fewer traffic deaths.
January 2019
December 2018
Africa has 21 of the world's 30 fastest-growing urban areas, where an expanding middle class deals with hideous traffic, noted The Economist, adding that this is fertile territory for food-delivery startups. Tupuca, for example, has been ferrying meals around Angola's capital, Luanda, since 2016. As well as the likes of pizzas, burgers and sushi, customers can buy coal, petrol, fruit and vegetables - or live animals, such as chickens, pigs and goats.
See also key urban innovations identified by TrendWatching: 
Further reading:
November 2018
Rapid urbanisation poses enormous challenges, warned Raconteur. More than half the world's population now lives in urban areas. According to the United Nations, the proportion is set to rise to almost 70 per cent by 2050. By then the planet is expected to be home to 43 megacities of more than ten million inhabitants. Those in charge of our ever-swelling cities have a huge amount of work ahead to make sure they can cope with this unstoppable influx of people. Radical changes will be required to meet the demands on transport, housing and energy supply, to improve air quality and waste management processes, and to prepare urban settlements for extreme weather and the increased risk of flooding brought on by climate change.
More than 50 million urban homes are unoccupied in China, noted GZEROMedia. That's a vacancy rate of 22 percent, the highest for any country in the world. This problem can be attributed in part to excessive spending by the state to create construction-sector jobs and artificially boost economic activity and in part to wealthy people, barred by the government from moving their money abroad, parking their cash in real estate.
October 2018
Cities have powered the world economy for centuries, argued McKinsey. Large cities generate about 75% of global GDP today and will generate 86% of worldwide GDP growth between 2015 and 2030. Population growth has been the crucial driver of cities' GDP growth, accounting for 58% f it among large cities between 2000 and 2012. Rising per capita income contributed the other 42%. However, McKinsey warns, the world's cities are facing more challenging demographics, and the days of easy growth are over. In the past, city economies expanded largely because their populations were increasing due to high birthrates and mass migration from rural areas. Both of those sources of population growth are now diminishing.
McKinsey further argued that as cities get smarter, they are becoming more liveable and more responsive - and today we are seeing only a preview of what technology could eventually do in the urban environment. The firm believes that talent, technology, climate, and globalisation will be key shapers of the city context and that citizen well-being will be the future metric of success.
Cities are increasingly the centres of global growth: believes, McKinsey, arguing that 50 "superstar" cities account for 21 percent of global GDP, despite being home to just 8 percent of the world's population.
Rapid urbanisation poses enormous challenges. More than half the world's population now lives in urban areas. According to the UN, the proportion is set to rise to almost 70% by 2050. By then the planet is expected to be home to 43 megacities of more than ten million inhabitants. Those in charge of our ever-swelling cities have a huge amount of work ahead to make sure they can cope with this unstoppable influx of people, warned Raconteur.
Future cities should be made of wood, argued Quartz. It's a sustainable choice, especially if modern techniques can make timber-frame buildings more fire-resistant.
As cries for local food ring louder and louder, reported Modern Farmer, many have begun looking too flashy new urban farming missions: rooftop gardens, vertical farms inside abandoned factories or warehouses, that kind of thing. But a new study from the University of Minnesota finds that urban areas already produce a lot of food - the challenge is matching local producers with local consumers.
September 2018
August 2018
The People in Order series presented 73 homes arranged in descending order of household income, from £400,000 to £3,240 (or roughly US $733,945 to $5,945 at the rate of exchange in 2006). As the  sequence unfolds, it becomes clear that income don't always correlate with homes,
Questioning the methodology behind the Economist Intelligence Unit's best cities to live in report, The Guardian asked how lonely are the people who live in the cities ranked highest? How high are the levels of anxiety in these cities? How likely are strangers to come to your aid if you are in distress? It adds, to paraphrase Benjamin Disraeli, there are three kinds of lies: lies, damned lies, and global liveability indexes.
It's generally accepted that building better infrastructure is a way to boost economic growth and prosperity, noted GZEROMedia. Politicians love infrastructure investments as ways to boost employment, reward certain constituencies, and plump up support ahead of elections. But a new study suggests that those benefits can last for hundreds, even thousands of years. A team of Danish researchers has found that areas of Europe where the Romans built the most roads are generally more economically prosperous today. 
A Chatham House event argued that super-cities now act to concentrate a country's better paid jobs, primarily in the service sector, and as such, if they do not properly connect to the rest of a country's economy, national economies will suffer.
Water covers 71% of Earth's surface yet only 2% of it is accessible as a source of fresh water. Pressure on this limited resource is rising, a trend likely to continue. By 2050, 66% of the world's population will be living in urban areas but will they face a future in which water is rationed, asked Chatham House.
New animal species and behaviours are reportedly emerging within the growing urban sprawl, including fluorescent light loving arachnids and traffic exploiting, nut-cracking Japanese crows.
Further reading: 
July 2018
By 2030, an estimated 5.1 billion people will live in cities, representing 60% of the population. This concentration of people in dense, urban spaces will have profound effects on the infrastructure and environment of most cities, according to EY, and it will challenge the strategies and operating models of many consumer-facing companies.
For the second year in a row, New York has been declared the smartest city in the world, according to the IESE Cities in Motion Index. The index analyses the level of development of 165 cities from 80 countries, across nine dimensions considered key to being a smart, sustainable city: human capital (developing, attracting and nurturing talent), social cohesion (consensus among the different social groups in a city), economy, environment, governance, urban planning, international outreach, technology, and mobility and transportation (ease of movement and access to public services).
100 Resilient Cities (100RC) – pioneered by the Rockefeller Foundation – describes urban resilience as "the capacity of individuals, communities, institutions, businesses, and systems within a city to survive, adapt, and grow no matter what kinds of chronic stresses and acute shocks they experience
Reshaping cities to be greener and more sustainable is one of the more urgent responses needed to combat climate change, argued Friends of Europe.
With the population of the world's cities projected to double in size between now and 2050, what impact will this have on global and national economies, asked Chatham House? Will the concentration of wealth and talent in these growing super-cities destroy economies by creating a two class system between rural and urban areas?
With the population of the world's cities projected to double in size between now and 2050, what impact will this have on global and national economies? Will the concentration of wealth and talent in these growing super-cities destroy economies by creating a two class system between rural and urban areas, asked Chatham House?
According to the Brookings Institute, the 300 largest metros in the world accounted for 36% of global employment growth and 67% of GDP growth between 2014-2016, but only 21.9% of population growth. Not only are cities the engine of growth, but of disproportionate growth - many large cities are pulling away from their surrounding areas.
Further reading: 
June 2018
Focusing on the UK, Prospect wrote about the yawning gulf between cities and towns. While the former have had a renaissance the latter have fallen on hard times. 
The population of China's cities has quintupled since 1980, reaching 813 million people today. By 2030, a fifth of all the world's city-dwellers will be in China, according to Signal Media. ​
Further reading: 
May 2018
April 2018
March 2018
According to UBS, urban car ownership is set to fall by 70% by the year 2050.
In 1975, there were just three cities with populations greater than 10 million (Mexico City, Tokyo, and New York). By 2018 there were 31.
February 2018
January 2018
2017
December 2017
November 2017
October 2017
September 2017
August 2017
July 2017
2016
November-December
October
September
August
July
May
April
March
February
"Quality of Life in European Cities" Survey sheds light on people's satisfaction of their city - European Union
January
2015
December
The Challenges of Managing Global Urbanisation - Governing.com
November
October
September
August
July
June
May
April  
March
February
January
2014
2013
In Urban world: The shifting global business landscape, McKinsey argued that emerging markets are changing where and how the world does business. For the last three decades, they have been a source of low-cost but increasingly skilled labour. Their fast-growing cities are filled with millions of new and increasingly prosperous consumers, who provide a new growth market for global corporations at a time when much of the developed world faces slower growth as a result of ageing. But the number of large companies from the emerging world will rise, as well, according to a new report from the McKinsey Global Institute (MGI). This powerful wave of new companies could profoundly alter long-established competitive dynamics around the world.
2011
A new idea for a $300 house held out the hope of applying the principles of frugal innovation to housebuilding. (The idea also created a lively response.)
Research suggested that the most efficient way to spend money on the urban homeless might be to give it to them.
Time magazine analysed the rise of so-called intelligent cities.
Megacities in wealthier countries have much lower growth rates or even declining populations in future, while megacities in other regions of the world are expected to continue growing. 
Rural areas do not just have slower growth than cities - their populations are declining in absolute numbers.  Rural populations in developed countries reached their peak long ago, and in many developing countries too, rural populations are going down. 
The UN calculated that there are about 827m people living in slums worldwide, and predicted that the number might double by 2030. This led to a challenge in a Harvard Business Review blog:why not apply the world's best business thinking to housing the poor? Why not replace the shacks that blight the lives of so many poor people with more durable structures, built of tough mass-produced materials, equipped with the basics of civilised life, including water filters and solar panel, and "improvable" so that families can adapt them to their needs...and what's more, they should cost no more than $300 each.