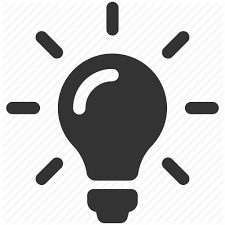 Please see below selected recent ideas-related change.
See below:
December 2021
July 2021
Asking what sorts of thought are most important in a world emerging from a pandemic, Prospect presented the world's top 50 thinkers for this moment. Its criteria were not only originality and eminence within a field, but the singular pursuit of an identifiable idea and an ability to gain traction for it. They also insisted on some form of "intervention" - be it a book, speech or a public stand - over the past 12 months. 
The concepts of knowledge, truth or justice appear to have been important enough to emerge across different cultures and endure over the ages. But why did we ever come to think in these unpractical terms? Matthieu Queloz, a member of the Faculty of Philosophy at the University of Oxford, argued that to understand how our loftiest abstractions earn their keep, we need to trace them to their practical origins. "There are two fundamental difficulties in answering these questions. One is that, just because the concepts of knowledge, truth or justice are as old and ubiquitous as they are, there's no particular moment in the historical record to which we could turn to find out why they were originally introduced. Wherever we look, people always had these concepts already."
June 2021
Ideologies take time to develop and are vital to individuals and society alike. Despite the adverse reaction that many have towards the very idea of ideology, it may an unavoidable aspect of the world. The dramatic rise in the power and prevalence of technology over the past three decades has challenged ideologies and the very nature of how society operates. In a far-reaching article, author Nicolas Villarreal argued that we need "new epistemologies", capable of encompassing the old, but more appropriate for our present condition.
December 2020
August 2020
March 2020
Will China's rise as a global economic power be accompanied by a global shift in ideologies? Are Western ideas the path to progress and growth, or a hangover from colonial dominance? Is the global community rightly sceptical about China's ideological superiority, or will Daoism and Confucianism become increasingly influential around the world? Oxford professor of China Studies Vivienne Shue, political philosopher Jamie Whyte and author of How The World Thinks Julian Baggini joined China Dialogue's Isabel Hilton at the Insititute of Ideas to consider China's influence on the future of thought.
December 2018
The School of Life noted that many of the world's finest thinkers have equated ideas with winged creatures. Plato compared the mind to a large cage in which a number of birds – or ideas – will be circulating. He added that we can only catch these birds when they are sitting on a perch, but that they spend much of their time agitatedly racing from one end of the cage to the other. Great ideas may pass through our minds and yet it is quite another matter – as Plato knew – to persuade them to land in them. For Vladimir Nabokov, ideas were like butterflies - and the talented thinker, like a skilful lepidopterist (which Nabokov also happened to be), must learn to lie patiently in wait until they can be coaxed into flying into the net of awareness.
September 2018
August 2018