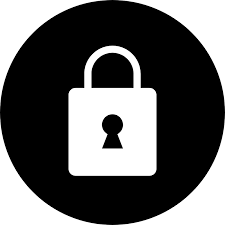 Please see below selected recent privacy-related change.
See also:
November 2022
September 2021
August 2021
May 2021
Facial recognition technology presents a potentially serious threat to privacy and could be used to track and surveil subjects without their knowledge, and could capture data that may be sold to third parties for any purpose. Regulations lag behind widespread applications of the technology, and COVID provided a motive for its increased implementation. Future Today Institute warned that even if someone were able to evade detection via facial recognition, there are countless other biometric giveaways that can divulge their identity to a range of surveillance technologies. "Voiceprints," body heat signatures, and even one's gait can be uniquely linked to an individual, and then used to identify them even if their face is completely obscured.
March 2021
December 2020
May 2020
Quartz warned that we've reached the point where Facebook, Google, and an army of third-party data brokers possess more information on human behavior than any government in history. Our smartphones betray our location. Surveillance companies create uncannily accurate facial-recognition databases from the photos we post to social media. It's therefore no surprise that governments are now turning to such tools in the interest of public health. Around the world, authorities have released or plan to roll out contact-tracing apps. The idea is that if someone becomes infected with Covid-19, anyone who that person may have exposed can be alerted or found. As regions lift their stay-at-home orders, contact tracing will let authorities better track Covid-19's spread. It will also give governments and companies a treasure trove of information on our health and movements—and create a precedent to request more later. The danger may be when the public becomes used to it. 
The clash of privacy rights and how you deal with a pandemic where every interaction is a question of public policy is increasingly thorny. AIrport are temperature-monitoring of arrivals. This video shows a real product rolled out in Shenzen: a helmet with a heads-up display and infra-red readers that can - apparently - take 200 people's temperature a minute and spot anyone with a fever.
March 2020
As governments around the world scrambled to manage the coronavirus outbreak, the location data tracked by mobile phones became a highly sought-after commodity. Authorities in China, Israel, Russia, the US, and even the uber-privacy-conscious European Union secured or at least planned to secure access to mobile phone location data that they could use to identify people at risk of infection. Europe, for example, is trying to carve out a middle way – it's asking mobile phone companies to share anonymised location data to help stem the spread of the virus in a way that still adheres to the bloc's tough data protection laws, while also issuing guidance to those member states who do want to pass emergency legislation that would allow for more detailed tracking.
December 2019
November 2019
A majority of Americans are deeply concerned about the privacy of their personal data. Sixty-three percent of adults surveyed believe that the US government is constantly collecting data about them and that they are powerless to prevent it, according to a recent Pew study.
June 2019
Employers can track our sleeping habits, retailers can follow us round the aisles, car parts suppliers say that they can identify drivers' emotions. The resulting data are training complex algorithms, which then nudge us towards certain behaviours. "We are moving from a digital age to an age of prediction," warned the director of the World Privacy Forum, a think-tank.
The Financial Times noted that as consumers become more privacy conscious, growing numbers of people are trying to take control of their data. But removing personal details from people search websites is arduous - and the information often reappears within months, according to companies that monitor sites. Some people search engines permit individuals to remove their information from sites, but in many cases, although data are taken down from a website, it is not necessarily deleted from the records.
May 2019
TechCrunch claimed that while, everyone wants technology to be more private, we must  increasingly discern between leading companies' promises and delivery. Like "mobile," "on-demand," "AI" and "blockchain" before it, privacy can't be taken at face value and we as users deserve improvements to the core of how our software and hardware work.
April 2019
January 2019
December 2018
More privacy could mean an online economic collapse. Fraud may become more rare, but the frequency of transactions could dwindle to a dangerous low.
September 2018
Almost every aspect of our lives is shaped by digital technology and its immense efficiency, argued Raconteur. Many countries have now turned to various forms of e-voting, either by adopting electronic voting machines or offering people the chance to cast their vote online. While some privacy and security concerns remain, advocates say electronic voting helps uphold the accuracy and integrity of the result by preventing miscounts or any other mix-ups. As well as cutting election costs, internet voting offers the chance to boost turnout by engaging parts of the electorate not usually interested, or able, to get out to their polling station.
August 2018
In a recent interview with The Intercept, Edward Snowden offered some advice for what average citizens can do to reclaim their privacy, believing the sharing of information should be a conversation, not an enigma buried in a site's 'Terms of Service.'
The data organisations collect on customers, employees, prospects, even visitors to their buildings or their websites is increasingly subject to rules and regulations. The new European data-protection directive, GDPR, is part of the story but it's not the whole story by any means, cautioned McKinsey consultants who spend their time working with clients on issues related to data, analytics, technology, privacy, and risk. 
July 2018
June 2018
Top officials from Facebook, Google, Apple, Microsoft, and other tech firms convened for half a day in San Francisco to talk about a way forward after the EU's strict new personal-data rules and Facebook's Cambridge Analytica scandal,
May 2018
A rapidly growing proportion of human activities - professional, social and personal - are now mediated by digital devices and services, noted Chatham House. The users of these devices are producing an inconceivable quantity of digital footprints that can be used to reveal intimate traits and emotions and predict future behaviour. Often these services are free at the point of use but in recent months, particularly in light of the Facebook/Cambridge Analytica story, consumers have become increasingly aware of the value of their data and the price they might be paying in terms of their privacy.
April 2018
Lack of competition is killing our privacy, warned Quartz, noting that Facebook users have nowhere to go if they're fed up with data intrusions.
March 2018
Signal Media noted in early 2018 that the three largest economic zones on Earth differ significantly in how they treat privacy. Europe gives people the last word on how their personal data can be used – and imposes harsh penalties on rule-breakers. In China, it's the government that has the real sovereignty over all data and information flows (Russia and Turkey are trying fitfully to do the same.)
But in the US, apart from some sector-specific exceptions such as healthcare and a general ban on deceptive trading practices, it falls to private companies to set their own privacy policies on their platforms. As Facebook and others have found out, profit-seeking, politics, and privacy don't always fit together neatly.