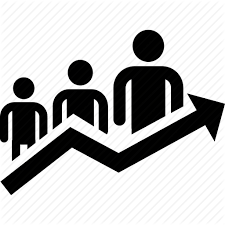 Please see selected recent progress-related change below.
See also:
October 2020
According to New World Same Humans, the Overview Effect is a phenomenon reported by astronauts, who say looking down on Earth from space fuelled in them a new sense of the preciousness, fragility, and interconnectedness of human life. The reversals on global health, education and more caused by the pandemic should provide citizens of the Global North with the same kind of ethical epiphany. They force us to see the global picture afresh. From that vantagepoint, we feel compelled to accept that the changes in train before the pandemic did constitute a form of historical progress.
September 2020
The costs of Covid, absent a coordinated international response, could include decades' worth of progress lost in developing countries in childhood mortality, gender equality and access to education and electricity, according to PATH, the global health organisation. Indeed, the spread of coronavirus has pushed global development back more than two decades, an annual report by the Bill and Melinda Gates Foundation found. Tens of millions of people face greater inequality, disease and poverty, according to the study, with many of the UN's Sustainable Development Goals negatively impacted.
November 2019
Economist and historian Joel Mokyr argued in The Atlantic that 'progress' was invented sometime around the 18th century. He contends that the concept and value of progress is something which we should believe in, despite the costs: "Nowadays, unsubstantiated fears of monstrosities created by genetic engineering threaten to slow down research and development in crucial areas, including coping with climate change. Progress, as was realised early on, inevitably entails risks and costs. But the alternative, then as now, is always worse."
May 2019
A professor of philosophy and biographer of French mystic Simone Weil, was troubled by a Barack Obama speech in which the former US president said, "My fellow Americans, I am confident in this mission because we are on the right side of history." Obama was also reputedly fond of Martin Luther King Jr.'s statement that "the arc of the moral universe is long, but it bends towards justice." A moving sentiment, but is it true to see history as the arbiter of justice? Clearly, this is linked to the idea of progress, but where did this idea come from? "Christianity," said Weil in her Letter to a Priest, "was responsible for bringing [us] this notion of progress … and this notion has become the bane of the world." Worse, as Weil put it in The Need for Roots, "History is a tissue of base and cruel acts in the midst of which a few drops of purity sparkle at long intervals."
The World Economic Forum acknowledges that a lot of work still needs to be done - accomplishing the fastest reduction of poverty is a tremendous achievement, but the fact that one out of 10 people lives in extreme poverty today is unacceptable. We also must not accept the restrictions of our liberty that remain and that are put in place. And it is also clear that humanity's impact on the environment is at a level that is not sustainable and is endangering the biosphere and climate on which we depend. It is far from certain that we will make progress against these problems, concludes the WEF – there is no iron law that would ensure that the world continues this trend of improving living conditions. But what is clear from the long-term perspective is that the last 200 years brought us to a better position than ever before to solve these problems. Solving big problems is always a collaborative undertaking. And the group of people that is able to work together today is a much stronger group than there ever was on this planet.
December 2018
November 2018
In 2017, over 120 million people gained access to electricity worldwide, bringing the total number of people without electricity below 1 billion for the first time ever. In Kenya, electricity reaches 73 percent of the population today, up from just 8 percent in 2000, noted GZEROMedia.
October 2018
August 2018
Nearly 80 million households in India have installed toilets since Prime Minister Narendra Modi began his "Clean India" programme to bring universal sanitation by 2019. Before the program launched four years ago, nearly 600 million people in India regularly relieved themselves in the open, contributing to the spread of diseases and other public health problems.
July 2018
June 2018
Students at the University of British Columbia have created a toilet made entirely out of mushrooms to help provide clean, safe sanitation for the 2.5B people living in areas that lack access to modern sanitation services. The project, known as the MYCOmmunity Toilet, was specifically designed for refugee camps, where water is scarce and portable toilets are expensive to maintain.
The cost of sequencing an entire human genome has fallen from USD 2.5 billion (2003) to around USD 600 today. 
HumanProgress.org claims to bridge the gap between mistaken perceptions and reality.
Pre-2018