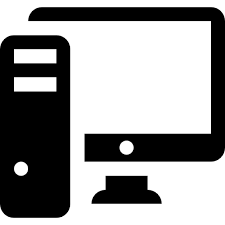 Please see below selected recent technology-related change.
See also:
(Until the end of May 2018, Halcyon reported all technology headlines collectively below. From June 2018 we reported on these headlines within their own documents -  see links above for AI etc.)
June 2018
The recent spread of Virtual Reality (VR) technology into diverse sectors is testament to its incredible business potential, claimed DistruptionHub. VR makes it possible for us to visualise data, simulate training experiences, and explore new buildings without laying a single brick. These possibilities – and more – are expressed in a global VR sector which is expected to grow at a rate of 54 per cent over the next few years, reaching a market value of nearly $27bn by 2022. 
A speaker at the Latitude 59 startup 2018 event in Tallinn, Estonia argued that society is now basically a cyber system that can be hacked and disrupted with the dependency we have on mobile phones, digital systems and other aspect of tech integrated throughout our life. The speaker reconceptualised Maslow's Hierarchy of Needs to illustrate how every part of the pyramid relies on cyber today. 
The internet of thinking, a trend identified by Accenture, differs from the internet of things (IoT) in that it accelerates the insights gathered from data inputs without referring to a core cloud-based IT structure. This is important, because as the vast number of data-gathering devices increases, along with the tremendous volumes of data, these centralised systems will simply be unable to keep up.
May 2018
There is a moral panic over "addiction" to tech that's based on weak data, argued Quartz.

Technology advances "exponentially," yet most people still think "linearly" about technological progress. Exponential technologies include nanotechnology, artificial intelligence, machine learning, 3D printing, biotech, brain science, big data and financial technology. These technologies upend traditional models of education, career, retirement and lifespan. Traditional commerce doesn't grow exponentially; knowledge-based assets do.

Although trust in specific technology and social media companies is falling, 72 percent of Americans polled still say technology has a net positive effect on society, according to a new survey by Axios.
April 2018
March 2018
February 2018
January 2018
Pre-2018
December 2017
November 2017
October 2017
Why China dominates bitcoin and how it may control the blockchain technology behind it — Quartz
September 2017
August 2017
July 2017
2016
A new report prepared by Strategy& for Facebook Inc. in support of its Internet.org initiative, examined the barriers to Internet adoption and how they could be removed. The report analysed both the social and economic impact of internet access, and the implications and opportunities for telecoms, media content, and infrastructure sectors. 'Connecting the World: Ten Mechanisms for Global Inclusion' is a 10 year study, encompassing 120 countries. Growth in access to the Internet has slowed down in the past four years. Currently, only one out of three people in the world is connected to the Internet.
Those able to harness the power of information and communication technology are reaping ever more benefits. But in poor countries, digital poverty is holding back growth and development, leaving them further behind. Singapore is this year's leader of the global ICT revolution. Its government has a clear digital strategy and is an exemplar of online services and e-participation tools, which filters down to its industries and population. The country has the highest penetration of mobile broadband subscriptions per capita in the world and more than half of the population is employed in knowledge-intensive jobs. The country topped the 2016 Global Information Technology Report, published by INSEAD in partnership with the World Economic Forum and Johnson Cornell University, due to its leadership in business, innovation environment and government usage of ICT. The report benchmarks 143 economies in terms of their capacity to prepare for, use and leverage ICT.
April 2016
The Telegraph looked at reasons why big banks may find it difficult to gain a foothold in the fintech market, despite their investment in new technology and the acquisition of forward-thinking start-ups. Traditional banks are weighed down by huge costs while start-up websites are cheaper to run, and so can offer far better value. Banks are so heavily regulated that competition has been smothered, meaning they may find a super-competitive market alien. With dozens and dozens of fintech start-ups, banks may find selecting the right ones to invest in difficult... history is against banks as "all the evidence of industrial innovation suggests that legacy companies can virtually never transform themselves.
Digital technologies continue to rapidly reshape the business landscape, noted Boston Consulting Group. A striking feature of this ongoing transformation is that, despite these technologies' underlying technical complexity, a significant share of many companies' digital campaigns is being driven largely by the business function, with only limited conceptual involvement by the corporate IT department. In fact, sometimes the business even launches digital initiatives without the knowledge of corporate IT. The empowerment of the business function in this manner can provide clear advantages for a company: it can, for example, speed the launch of innovative new products and services to customers. But over time, it can also lead to an assortment of independently driven digital initiatives that have no unifying standards. This can translate into high complexity, additional costs, a lack of compatibility among initiatives, and security issues.
March 2016
Fewer than 30% of businesses using analytics to drive operational efficiency have actually managed to improve business operations, according a study from Capgemini. In its survey of 608 companies, only 29% said they had successfully achieved their objectives in operational analytics initiatives; 40% said they had achieved only moderate success. The survey found that 41% of the businesses that Capgemini looked at struggled to introduce analytics initiatives in their operations. "They have mostly implemented proof of concepts and are struggling to realise benefits from their analytics initiative," the company's Going Big: Why Organisations Need to Focus on Operations Analytics report stated.
February 2016
The European Commission published the results of the 2016 edition of the Digital Economy and Society Index (DESI). The findings show that Member States have made progress in areas such as connectivity and digital skills, as well as on-line public services, since the publication of the Commission's Digital Single Market Strategy last year but that the pace of progress is slowing down. More needs to be done, both at the EU and national levels, to remove the obstacles which prevent EU Member States from fully benefitting from digital opportunities.
According to PwC's 19th Annual Global CEO Survey, technology CEOs are more optimistic about growth prospects than CEOs from other industries as technology is increasingly impacting every business. Companies across the globe from all industries are looking to technology and innovation to help meet stakeholder expectations, which are changing dramatically. Tech CEOs are also making significant changes to their talent strategies and their purpose.
Blockchain startup Digital Asset Holdings announced alliances with Accenture, PwC and Broadridge. Accenture will work with the company to provide consulting and systems integration services for blockchain-related projects at global financial institutions. Broadridge will help identify, develop and drive adoption of business use cases of the blockchain and PwC will help educate Digital Asset's clients on its technology. Goldman Sachs and IBM recently participated in Digital Asset's latest funding round, which raised approx $60 million.
See also:
January 2016
PwC announced it will be entering the Blockchain environment, by creating a new team of specialists to research the potentials of the technology due to customer demand. PwC has signed up fifteen FinTech specialists to operate its blockchain R&D program. The company is convinced that the technology will reduce costs and add transparency to the financial landscape abroad. The protocol can assist the company's role with auditing services, real estate, insurance and basically every multinational service they offer. PwC plans to continue its role as a top provider of these services and hopes distributed ledger technology can change the traditional finance ecosystem for the better.
' How the blockchain will become our new signature' discussed how the Bitcoin blockchain and its timestamping and peer-to-peer transaction system can provide a path to data reliability and interoperability. With it, some believe we could empower citizens and boost their confidence in the agencies that govern their lives.
PwC recruited 15 leading technology specialists to exploit and commercialise blockchain, the technology that powers the crypto-currency, Bitcoin. The new Blockchain team will be based in our Belfast office and is expected to grow to over 40 digital and technology specialists during 2016. he announcement comes just days after Sir Mark Walport, the UK's chief scientific adviser urged the government to adopt the blockchain technology to run key public services like tax collection, benefits or the issuing of passports.ur decision to focus on blockchain technology represents a major step in the firm's move towards developing FinTech (financial technology) solutions that are becoming a catalyst for change and innovation in the financial services industry.
PwC announced the conditional acquisition of leading European technology consulting business Outbox Group. This bolsters PwC's ability to offer specialised cloud-based solutions and transformational services for clients in the UK and Europe. Polish-based Outbox specialises in customer, digital and technology services working with leading platforms such as Salesforce, Microsoft Dynamics, Oracle and SAP. Its addition will further enhance PwC's cross-industry customer and digital capabilities to deliver innovative solutions across all channels, platforms and devices.
December 2015
KPMG released its 'Fintech 100' report, a collaborative effort with fintech investment firm, H2 Ventures. The report identified the leading 50 'Established' fintech companies across the globe, and 50 'Emerging Stars'. Fintech is now truly a global sector – The list is comprised of 40 US companies, 20 from EMEA, 18 from the UK and 22 from Asia Pacific. China fintech leads the world – ZhongAn, a Chinese company tops this year's list, and there are seven Chinese fintech companies on the list (with six in the 50 Established list). Payments is at most risk of disruption - Fintech growth in payments, currencies and transactions sees these segments of fintech now representing 25% of the Fintech 100, a substantial uplift on last year. Insurance finds its fintech footing - The top 2 companies on the list are insurance fintechs (with 7 overall, compared to none last year). Shift from disruptors to enablers – 25 'enablers' (service providers to financial companies) this year, compared to 7 last year. For the full report see http://www.fintechinnovators.com/
Many executives pine for their internal IT systems to give them a more consumer-friendly experience, claimed the Harvard Business Review. They point to the simplicity, ease of use, and hassle-free nature of the digital services they use in their personal lives: the apps on their smart phone that make services available at the push of a button, software that can be installed and configured with the click of an icon, the ability to plug a printer into a laptop's USB port and have it ready to print, a tablet that can be connected to the internet without any cautionary pop-ups warning about potential security risks or possible compatibility problems. In the consumer IT world everything just seems to work, they lament. Why does corporate IT make things so complicated? Unfortunately, most executives don't recognise that consumer IT and enterprise IT are different animals. They don't understand that they must play the pivotal role in the critical decisions that shape enterprise IT- decisions that they leave to the likes of Yahoo, Apple, Google, and Vodafone in the consumer world.
November 2015
Error! Filename not specified.Error! Filename not specified.
October 2015
Technology is reshaping the accounting, audit and consulting divisions that are the bread and butter of professional services firms, according to the Financial Times. They are trying to fight back, launching partnerships with technology companies, picking dynamic start-ups to invest in and increasingly employing techniques that are the foundations on which innovative technology companies such as Google and Amazon are built. Innovate or die is the stark message for the professional services firms - e.g. online accounting services offered by the traditional firms are ripe for disruption, as technology moves activities online and lowers barriers to entry. They are competing with established brands such as SAP, Salesforce and Oracle, as well as newer businesses such as Square, the payments company launched by Twitter founder Jack Dorsey, and Receipt Bank, which removes the need for manual data entry of bills and receipts.
Data is the lifeblood of the digital economy, it can give insight, inform decisions and deepen relationships. It can be bought, sold, shared and even stolen, all things that suggest that data has value. Yet when PwC surveyed 1,800 senior business leaders, very few organisations can attribute a value to their data and, more concerning, many don't yet have the capabilities we'd expect to manage, protect and extract that value. The business leaders we questioned were divided equally between Europe and North America, and in mid-sized organisations (over 250 employees) and enterprises (over 2,500 employees). The results of the study, which was done on behalf of Iron Mountain by our Research to Insight (r2i) team, have been used to create a first-of-its-kind Information Value Index which benchmarks how well different businesses in different countries currently manage their information for competitive advantage.
September 2015
IBM announced that it will invest $3 billion and hire 2,000 workers to staff its new Internet of Things (IoT) Business Unit. This reinforces the computing powerhouse's dedication to powering connectivity and playing a major role in the development of mainstream IoT applications. According to a recent IoT Strategies Service report by Strategy Analytics, to date, IBM has invested more than $10 billion to spearhead its interrelated IoT, analytics and cloud initiatives. The SA report provides a detailed overview of IBM's multi-pronged approach to advancing its IoT initiatives. There are four foundational elements to the strategy: devices and networks, platforms, applications and solutions, and industry-specific transformations.
August 2015
The New York Times tackled the question that if, these days, every company is at least a little bit of a tech company (e.g. some Wall Street banks employ more tech workers than all but the biggest Silicon Valley companies. And large manufacturers like General Electric are leading the way in efforts to put Internet-connected sensors on things as varied as streets and turbines), why then are some start-ups called tech companies and others just … companies? "Tech means more than just producing hardware or software," according to the chief economist at Moody's Analytics. "It is synonymous with innovation, research and development, long-term thinking."
In Tech Firms Beware: Don't Disappoint Investors, the Wall Street Journal warned that  technology companies whose earnings disappoint investors are paying an unusually large toll this quarter, highlighting Wall Street's high expectations for the sector at a time of uneven economic growth.
July 2015
June 2015
The emerging Internet of Things (IoT) is demanding new initiatives toward enterprise architecture, data services and integration, according to a survey of 675 application developers, which finds broad support for IoT initiatives, but a lot of work ahead. The study, conducted by Harbor Research and underwritten by Progress, found that at least 45% of developers are working on IoT initiatives, and 75% felt IoT is going to deliver positive results. However, at this point, only 50% of developers say they have the skills, resources and technological tools to deliver on IoT expectations, the survey finds. That's because there are many new moving parts that will need to be added to already complex IT infrastructures.In fact, nearly a third experience data overload and feel overwhelmed trying to manage it all when managing data sets for contextualised IoT apps,
May 2015
The European Union outlined its strategy to create a digital single market. The thrust of the proposals include establishing standard rules for buying goods online, pruning cross-border regulations on telecoms and reducing the tax burden on businesses. But the plan also calls for a "comprehensive assessment" of whether Google, Facebook and other internet platforms distort competition. Still, the strategy was broadly welcomed. The EU expects it will generate €415 billion ($468 billion) a year for the economy and produce 3.8m new jobs.
April 2015
March 2015

February 2015
After decades of development, 3D printing is now ready to revolutionise manufacturing, claimed China Daily. For example, the southern Chinese city of Changsha has launched a new industrial park and what sets it apart is that it is China's first hub for 3D printing technology, and was established with an immediate goal to produce 100 3D printers, and to triple the number of devices by 2016. Taking Changsha's lead, the cities of Wuhan and Zhuhai have announced plans to develop similar industry hubs.
In its annual organisational and staffing survey of eBusiness and channel strategy professionals, Forrester found that while eBusiness budgets have grown by more than 10%, finding the skills and capabilities to execute on a digital strategy is becoming harder and harder.

January 2015