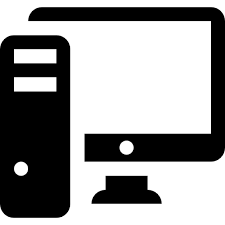 Please see below selected recent technology-related change.
See also:
July 2021
Technology was at the heart of many changes during the pandemic: online shopping surged, Zoom became a household name and QR codes finally entered regular use when checking in and ordering at bars and pubs. Analysts believe video calls are here to stay as remote work gains traction, and as a more common form of staying in touch on the go. Experts also believe computer and console gaming is likely to retain much of the new audience who discovered it as a new hobby during the pandemic. However, our familiarity with certain aspects of technology may lead us into risky habits, security experts warned. Scam messages related to parcel delivery charges or bogus QR codes are growing cybersecurity threats to "desensitised" tech consumers.
The extended reality (XR) industry, which includes virtual reality (VR), augmented reality (AR), and mixed reality (MR), which involves both virtual and physical spaces, is projected to grow from $43 billion in 2020 to $333 billion by 2025, according to a recent market forecast. Much of that growth will be driven by consumer technologies, such as VR video games, which are projected to be worth more than $90 billion by 2027, and AR glasses, which Apple and Facebook are currently developing. But other sectors are adopting immersive technologies, too. A 2020 survey found that 91 percent of businesses are currently using some form of XR or plan to use it in the future. The range of XR applications seems endless, according to Big Think.
Despite recent advances, quantum computing is still a nascent technology. It will likely follow the same trajectory as any other technology. It is currently transitioning from the government sector to the private sector which could soon mean social implications. Quantum technologies have the potential to significantly boost the capabilities of all of our current IT. Communications could become more secure, and simulations could become more realistic. Artificial intelligence may finally achieve or even surpass the promises of human-like intelligence. However, while quantum computers can solve complex problems in a fraction of the time compared to classical computers, that also means that our current cybersecurity is in danger during the transition to quantum technologies, warned Shaping Tomorrow.
May 2021
April 2021
Technological solutionism is a phrase coined by the technology thinker Evgeny Morozov, who used it to describe a worldview - common, he said, in Silicon Valley - in which the conditions of human life, including our greatest individual and collective challenges, are seen as only a set of technical problems to be engineered away. The world, said Morozov, doesn't work like that. We need to unlearn the lesson that technology can always solve our problems.
March 2021
Northwestern University published Data Leverage: A Framework for Empowering the Public in its Relationship with Technology Companies, asking what ordinary people can do to win back some of the power being amassed by the big digital platforms. One answer, noted New World, Same Humans, is what the researchers call data poisoning: intentionally sending false or meaningless data to Google, Facebook, and others in order to confuse the algorithms they use to make sense of our online behaviour.
According to EY and Imperial College London's Institute for Global Health Innovation Embracing Digital survey, India has witnessed one of the highest adoptions of digital technologies by health and human services organisations as the COVID-19 pandemic accelerated adoption of digital solutions. The survey revealed that 51% of respondents in India increased their use of digital technologies and data solutions since the outbreak of the COVID-19 pandemic. Meanwhile, 74% reported that digital technologies and data solutions have increased staff productivity and 75% reported that digital solutions have been effective in delivering better outcomes for patients and service users.
Diminished Reality (DR) digitally removes or reduces unwanted features of the real-world environment. It's like augmented reality in reverse. DR has wide-ranging applications in health and medicine (taking away stimuli), city planning (reducing noise), retail/dining/ travel (customising consumer experiences), manufacturing (worker focus), and sports (reduce the sensation of impact) to name a few. DR is a feature of what Future Today Institute calls the You of Things, the set of connected wearable devices that use our data to optimise our daily activities. For companies that have chased (and given up on) personalisation, DR and AR will give consumers more direct control over their experiences.
February 2021
EY asked whether we remember learning how to navigate the internet? Icons. Drop-down menus. Touching. Swiping. Scrolling. Tapping. Now, thanks to novel smart sensors and advances in artificial intelligence (AI), devices are adapting to us through what's collectively known as "Zero UI" – the effective disappearance of a visual user interface (UI) enabling us to communicate through voice, gestures, and biometric authentication. Sensory interfaces such as voice assistants and gesture recognition point to a future where the interface is embedded in our environment, enabling frictionless, anticipatory, responsive and predictive interactions.
China's internet user population reached 1bn, which is one-fifth of the global total.
January 2021
While today's "classical" computers continue to become more and more powerful, there is a ceiling to their advancement due to the physical limits of the materials used to make them. Quantum computing allows physicists and researchers to exponentially increase computation power, harnessing potential parallel realities to do so, noted Big Think.
A range of alternative, or so-called alt-tech, social platforms emerged by early 2021, partly in the wake of the sweeping Donald Trump bans enacted by Facebook, Twitter, and YouTube. Previously little-known Facebook alternative MeWe gained 2.5 million users in a week and was the second most downloaded app in the Google Play Store, after TikTok.
December 2020
Many startups are building their own globe-spanning networks of nanosatellites, enabling a new kind of everywhere, all-the-time connectivity for people, animals and assets on Earth. Scientists who track the health of penguins in Antarctica are managing their cameras from thousands of miles away - via tiny satellites orbiting above our heads. Energy companies are exploring using the same technology for monitoring hard-to-reach wind farms; logistics companies for tracking shipping containers; and agribusiness companies for minding cattle. It even helped National Geographic track a discarded plastic bottle from Bangladesh to the Indian Ocean, noted the Wall Street Journal.
November 2020
Pandemic lockdowns created 40 million plus new internet users across Southeast Asia in 2020, according to a new report by Google which looked at web users in Malaysia, the Philippines, Singapore, Thailand, Vietnam, and Indonesia.. Eight out of 10 people across these countries said that access to technology helped them get through the difficult lockdown period, reported GZERO Media.
Xin Xiaomeng, is a virtual newsreader developed by Chinese state-run Xinhua news agency. Unlike a human newsreader, Xin can read the news millions of times per day, and deliver a different bulletin to each viewer depending on their interests.
October 2020
When some people think of the "splinternet," they think of China's Great Firewall: a central authority blocking citizens from easy access to information, but Quartz reporters from five different countries showed how the experience of being online is diverging in more ways than one. We're a long way from the early ambition and optimism of a truly open internet, but don't lose hope, concluded Quartz.
Sixty-four percent of American adults say social media is having a negative impact on the way things are going in the country, according to a Pew study. Most people who said so cited misinformation, hate, and harassment as the main reasons for their pessimism.
September 2020
An EY report analysed what major technology accounts talk about on their earnings calls with investors. These technology companies discussed quarterly results, and how digital transformation projects are driving revenues. They also shared how tight cash flow management allowed companies to keep investing in long-term strategies, and how management is planning to adapt the business to a post-pandemic environment of volatility and business disruption.
July 2020
Competitive digital gaming experienced a boom when physical distancing remained in effect. Game spending totalled a record-breaking $10.5 billion in April 2020, not only because games entertain and distract, but also because online gaming fosters connection and community, noted Future Today Institute. 
June 2020
Today, 11 of the world's 13 largest internet companies are US-based, and the US produces more of the tech startups that will drive innovation in the AI and other cutting-edge technologies that will soon dominate global economic development. COVID enhances those US advantages, because contact tracing, immunity passports, and remote work, enabled by new technologies that US companies have a jump on, are now more important. However, Chinese companies, with priority backing from their government, are working in all these same areas and will continue to make progress, and China's government is going all in to make China a technology superpower over the next decade, noted GZEROMedia.
May 2020
April 2020
Despite lots of anecdotal evidence of interruptions to Zoom calls etc. in the round the internet seemed to do just fine during the coronvirus crisis. Web traffic in many major cities was up by as much as a quarter, as people increasingly depend on it for work, school, socialising etc. Though there were some slowdowns, researchers said they were mostly minor and that's due to years of massive investments by Big Telecom in capacity, speed, and performance.
March 2020
DNV GL's Technology Outlook 2030 argued that "precision" will define many of the technology developments in the next decade: precision materials, precision healthcare, precision food design etc. 
January 2020
A third of the world plays video games. About 60% of Americans say they play them daily. And as the global gaming industry grows, it's influencing much more than how we spend our free time. From entertainment to government to health care, industries are trying to distil and deploy gaming's immersive power, noted Quartz. 
December 2019
The Economist contemplated the phenomenon of technological pessimism. Many people look to technology for a vision of a brighter future. However, as the 2020s dawn, social media are spreading propaganda and undermining democracy; e-commerce, ride-hailing and the gig economy are charged with underpaying workers and exacerbating inequality; and parents worry that smartphones have turned their children into screen-addicted zombies. 
November 2019
In order to crack the encryption on everything from bank accounts to nuclear war plans, today's most powerful supercomputers would have to crunch numbers longer than the lifespan of the known universe. But a powerful enough quantum computer might be able to crack the same code in just a few hours, giving whoever owns it access to other countries and their citizens' most sensitive secrets.
To manage - and possibly avoid - a damaging split that could stop globalisation in its tracks, Ian Bremmer, the founder of Eurasia Group, has called for a new approach to managing global tech competition. His idea is to create two new global organisations. First, a kind of global referee to assess the world's current progress in managing data and emerging technologies like AI. This would be modelled on the Intergovernmental Panel on Climate Change (IPCC), the UN body that serves a similar function on the science of climate change. Second, a World Data Organisation (WDO) modelled on the World Trade Organisation - a club of like-minded countries that believe in "online openness and transparency" that could set and enforce norms around data privacy and digital trade.
67% of consumers believe that modern technology is 'weakening human bonds'. Yet at the same time, Apple is hiring software engineers with a psychology background to 'help Siri have serious conversations', because it sees people's behavior towards virtual assistants moving beyond the purely functional. (source: Trendwatching).
October 2019
As of 2018, half of the world's population was online with some form of internet connection. Despite progress, this still puts billions of people on the wrong side of the digital divide. Leaving half the world without access to the "electricity of today's age" - internet access, and increasingly at broadband speeds - means that existing inequalities, poverty and insecurity will persist, worsen and become increasingly difficult to address.
India's 630 million internet users surpass the populations of the US, the UK, Russia, and South Africa combined. But for every Indian who does have internet access, there's at least one who doesn't. With 66% of India's population living in rural areas, overcoming the digital divide remains a huge challenge.
September 2019
July 2019
June 2019
The average daily time consumers spend on mobile in minutes surpassed TV in 2019: 226 minutes for mobile versus 216 minutes for TV.
Over 50% of the planet's population is now online. The second half of the internet revolution has begun. According to an Economist briefing describes, it is changing how society works—and also creating a new business puzzle. Most new users are in the emerging world. China is still growing fast. But much of the rise is coming from poorer places, notably India and Africa. Having seen what fake news and trolling has done to public discourse in rich countries, many observers worry about politics being debased, from the polarisation of India's electorate to the persecution of Myanmar's Rohingya minority. On the positive side, charities and aid workers talk endlessly and earnestly about how smartphones will allow farmers to check crop prices, let villagers sign up for online education and help doctors boost vaccination rates.
May 2019
April 2019
OneWeb, a UK start-up, confirmed funding to create a constellation of 650 satellites to provide high-speed broadband access to the 4 billion unconnected people around the world, beginning with schools.
March 2019
February 2019
For a growing proportion of the world, our lives are increasingly lived online.  According to Forum for the Future, our 'onlives' make us gloriously connected, grant us myriad opportunities to reinvent ourselves, to learn, to innovate, to access life-saving advice and assistance, and to teleport an endless cornucopia of goods to our front doors. But there are signs that living perpetually plugged-in is bringing unintended consequences. The dark side is expressing itself in our politics, our mental health, our screen addictions and our social cohesion.
Futurists have pointed to the coming of "mirrorworld", the digital, augmented reality twin of the real world. Advances in augmented reality are building a 1:1 scale map of the world which could become the next computing platform, Such simulacra could even be more high-fidelity than the real world because "digital twins" often have attributes that don't exist in their physical manifestations, noted Exponential View.
January 2019
Virtual reality will be much bigger than augmented reality, argued Quartz. AR is better for places that are already very interesting, but most people don't live in places like that.
December 2018
By the end of 2018, some 3.9 billion had internet access, according to the UN. That means that for the first time ever, more than half of earth's population will be online. Over the past decade, Africa has experienced the fastest growth in internet access globally. Since 2005, the percentage of Africans with an internet connection has risen from 2 to 24.
Every business is now a technology business. Even companies founded before the internet age should be putting tech talent in the C-suites, argued Quartz.
Further reading:
November 2018
Quartz analysed an experiment that could bring internet to millions of people. In a rural part of northern USA, too sparsely populated for big providers to bother with, is a project beaming internet over otherwise unused TV waves. For millions in the US and beyond, it could be the key to joining the modern era.
October 2018
The world could soon have three separate internets, according to Quartz.. The EU, US, and China are balkanising what was once a universal human resource.
In the very poorest countries - including Eritrea, Somalia, Guinea-Bissau, the Central African Republic, Niger, and Madagascar - fewer than 5% are online. And at the very bottom is North Korea, where the country's oppressive regime restricts the access to the walled-off North Korean intranet Kwangmyong and access to the global internet is only granted to a very small elite.
However, noted Our World in Data the overarching trend globally – and, as the chart shows, in all world regions – is clear: more and more people are online every year. The speed with which the world is changing is incredibly fast. On any day in the last 5 years there were on average 640,000 people online for the first time. This was 27,000 every hour.
As IT's boardroom presence and influence on corporate strategy increases, chief information officers (CIOs) need to be surrounded by talent that evolves at the same rate as technology. An infographic explored the most important technologies for businesses in the future to identify where the skills gaps are.
In Essential education: future jobs must be taught with tech, Raconteur argued that the applications of technology in classrooms can add great value, but leave room for the human interactions of skilled teachers.
Computers are getting smaller and smaller. But what if we had sensors the size of dust, that could float through the air undetected, talk to one another, gather information, and transmit that information back down to a central place? This is the concept behind smart dust, and it's more plausible than you might think - listen here.
Digital detoxing isn't new, but the past year has certainly seen a profound shift in perception:  for TrendWatching, our near-total digital lifestyles are seen less as simply a personal choice; instead people have been manipulated to become digital addicts, with all the negative social outcomes that entails - e.g. the World Health Organisation officially classified 'gaming addiction' as a mental disorder and France banned smartphones in school.
Further reading:
September 2018
August 2018
Software should encourage us to stop and think, claimed Quartz, pointing to a WIRED warning that, from impulse buys to knee-jerk reactions, we're using technology to make the world more haphazard, and that we should be using it to slow us down, not speed us up.
Further reading:
July 2018
Google, Facebook, Microsoft, and Twitter joined to announce a new standards initiative called the Data Transfer Project, designed as a new way to move data between platforms. In a blog post, Google described the project as letting users "transfer data directly from one service to another, without needing to download and re-upload it".
Robotics for manufacturing, warehouses, maintenance, etc. is estimated to be a $105bn market by 2025, according to CB Insights' market sizings data. Much of the growth is being driven by "cobots," or collaborative robots that can work alongside humans. These are smaller and cheaper, too - think a small robot arm vs. huge robotic machinery, which is what we often imagine when we think of robots "on the job." 
Further reading:
 June 2018
The recent spread of Virtual Reality (VR) technology into diverse sectors is testament to its incredible business potential, claimed DistruptionHub. VR makes it possible for us to visualise data, simulate training experiences, and explore new buildings without laying a single brick. These possibilities – and more – are expressed in a global VR sector which is expected to grow at a rate of 54 per cent over the next few years, reaching a market value of nearly $27bn by 2022. 
A speaker at the Latitude 59 startup 2018 event in Tallinn, Estonia argued that society is now basically a cyber system that can be hacked and disrupted with the dependency we have on mobile phones, digital systems and other aspect of tech integrated throughout our life. The speaker reconceptualised Maslow's Hierarchy of Needs to illustrate how every part of the pyramid relies on cyber today. 
The internet of thinking, a trend identified by Accenture, differs from the internet of things (IoT) in that it accelerates the insights gathered from data inputs without referring to a core cloud-based IT structure. This is important, because as the vast number of data-gathering devices increases, along with the tremendous volumes of data, these centralised systems will simply be unable to keep up.
Further reading:
May 2018
There is a moral panic over "addiction" to tech that's based on weak data, argued Quartz.

Technology advances "exponentially," yet most people still think "linearly" about technological progress. Exponential technologies include nanotechnology, artificial intelligence, machine learning, 3D printing, biotech, brain science, big data and financial technology. These technologies upend traditional models of education, career, retirement and lifespan. Traditional commerce doesn't grow exponentially; knowledge-based assets do.

Although trust in specific technology and social media companies is falling, 72 percent of Americans polled still say technology has a net positive effect on society, according to a new survey by Axios.
April 2018
March 2018
February 2018
January 2018
Pre-2018
December 2017
November 2017
October 2017
Why China dominates bitcoin and how it may control the blockchain technology behind it — Quartz
September 2017
August 2017
July 2017
2016
A new report prepared by Strategy& for Facebook Inc. in support of its Internet.org initiative, examined the barriers to Internet adoption and how they could be removed. The report analysed both the social and economic impact of internet access, and the implications and opportunities for telecoms, media content, and infrastructure sectors. 'Connecting the World: Ten Mechanisms for Global Inclusion' is a 10 year study, encompassing 120 countries. Growth in access to the Internet has slowed down in the past four years. Currently, only one out of three people in the world is connected to the Internet.
Those able to harness the power of information and communication technology are reaping ever more benefits. But in poor countries, digital poverty is holding back growth and development, leaving them further behind. Singapore is this year's leader of the global ICT revolution. Its government has a clear digital strategy and is an exemplar of online services and e-participation tools, which filters down to its industries and population. The country has the highest penetration of mobile broadband subscriptions per capita in the world and more than half of the population is employed in knowledge-intensive jobs. The country topped the 2016 Global Information Technology Report, published by INSEAD in partnership with the World Economic Forum and Johnson Cornell University, due to its leadership in business, innovation environment and government usage of ICT. The report benchmarks 143 economies in terms of their capacity to prepare for, use and leverage ICT.
April 2016
The Telegraph looked at reasons why big banks may find it difficult to gain a foothold in the fintech market, despite their investment in new technology and the acquisition of forward-thinking start-ups. Traditional banks are weighed down by huge costs while start-up websites are cheaper to run, and so can offer far better value. Banks are so heavily regulated that competition has been smothered, meaning they may find a super-competitive market alien. With dozens and dozens of fintech start-ups, banks may find selecting the right ones to invest in difficult... history is against banks as "all the evidence of industrial innovation suggests that legacy companies can virtually never transform themselves.
Digital technologies continue to rapidly reshape the business landscape, noted Boston Consulting Group. A striking feature of this ongoing transformation is that, despite these technologies' underlying technical complexity, a significant share of many companies' digital campaigns is being driven largely by the business function, with only limited conceptual involvement by the corporate IT department. In fact, sometimes the business even launches digital initiatives without the knowledge of corporate IT. The empowerment of the business function in this manner can provide clear advantages for a company: it can, for example, speed the launch of innovative new products and services to customers. But over time, it can also lead to an assortment of independently driven digital initiatives that have no unifying standards. This can translate into high complexity, additional costs, a lack of compatibility among initiatives, and security issues.
March 2016
Fewer than 30% of businesses using analytics to drive operational efficiency have actually managed to improve business operations, according a study from Capgemini. In its survey of 608 companies, only 29% said they had successfully achieved their objectives in operational analytics initiatives; 40% said they had achieved only moderate success. The survey found that 41% of the businesses that Capgemini looked at struggled to introduce analytics initiatives in their operations. "They have mostly implemented proof of concepts and are struggling to realise benefits from their analytics initiative," the company's Going Big: Why Organisations Need to Focus on Operations Analytics report stated.
February 2016
The European Commission published the results of the 2016 edition of the Digital Economy and Society Index (DESI). The findings show that Member States have made progress in areas such as connectivity and digital skills, as well as on-line public services, since the publication of the Commission's Digital Single Market Strategy last year but that the pace of progress is slowing down. More needs to be done, both at the EU and national levels, to remove the obstacles which prevent EU Member States from fully benefitting from digital opportunities.
According to PwC's 19th Annual Global CEO Survey, technology CEOs are more optimistic about growth prospects than CEOs from other industries as technology is increasingly impacting every business. Companies across the globe from all industries are looking to technology and innovation to help meet stakeholder expectations, which are changing dramatically. Tech CEOs are also making significant changes to their talent strategies and their purpose.
Blockchain startup Digital Asset Holdings announced alliances with Accenture, PwC and Broadridge. Accenture will work with the company to provide consulting and systems integration services for blockchain-related projects at global financial institutions. Broadridge will help identify, develop and drive adoption of business use cases of the blockchain and PwC will help educate Digital Asset's clients on its technology. Goldman Sachs and IBM recently participated in Digital Asset's latest funding round, which raised approx $60 million.
See also:
January 2016
PwC announced it will be entering the Blockchain environment, by creating a new team of specialists to research the potentials of the technology due to customer demand. PwC has signed up fifteen FinTech specialists to operate its blockchain R&D program. The company is convinced that the technology will reduce costs and add transparency to the financial landscape abroad. The protocol can assist the company's role with auditing services, real estate, insurance and basically every multinational service they offer. PwC plans to continue its role as a top provider of these services and hopes distributed ledger technology can change the traditional finance ecosystem for the better.
' How the blockchain will become our new signature' discussed how the Bitcoin blockchain and its timestamping and peer-to-peer transaction system can provide a path to data reliability and interoperability. With it, some believe we could empower citizens and boost their confidence in the agencies that govern their lives.
PwC recruited 15 leading technology specialists to exploit and commercialise blockchain, the technology that powers the crypto-currency, Bitcoin. The new Blockchain team will be based in our Belfast office and is expected to grow to over 40 digital and technology specialists during 2016. he announcement comes just days after Sir Mark Walport, the UK's chief scientific adviser urged the government to adopt the blockchain technology to run key public services like tax collection, benefits or the issuing of passports.ur decision to focus on blockchain technology represents a major step in the firm's move towards developing FinTech (financial technology) solutions that are becoming a catalyst for change and innovation in the financial services industry.
PwC announced the conditional acquisition of leading European technology consulting business Outbox Group. This bolsters PwC's ability to offer specialised cloud-based solutions and transformational services for clients in the UK and Europe. Polish-based Outbox specialises in customer, digital and technology services working with leading platforms such as Salesforce, Microsoft Dynamics, Oracle and SAP. Its addition will further enhance PwC's cross-industry customer and digital capabilities to deliver innovative solutions across all channels, platforms and devices.
December 2015
KPMG released its 'Fintech 100' report, a collaborative effort with fintech investment firm, H2 Ventures. The report identified the leading 50 'Established' fintech companies across the globe, and 50 'Emerging Stars'. Fintech is now truly a global sector – The list is comprised of 40 US companies, 20 from EMEA, 18 from the UK and 22 from Asia Pacific. China fintech leads the world – ZhongAn, a Chinese company tops this year's list, and there are seven Chinese fintech companies on the list (with six in the 50 Established list). Payments is at most risk of disruption - Fintech growth in payments, currencies and transactions sees these segments of fintech now representing 25% of the Fintech 100, a substantial uplift on last year. Insurance finds its fintech footing - The top 2 companies on the list are insurance fintechs (with 7 overall, compared to none last year). Shift from disruptors to enablers – 25 'enablers' (service providers to financial companies) this year, compared to 7 last year. For the full report see http://www.fintechinnovators.com/
Many executives pine for their internal IT systems to give them a more consumer-friendly experience, claimed the Harvard Business Review. They point to the simplicity, ease of use, and hassle-free nature of the digital services they use in their personal lives: the apps on their smart phone that make services available at the push of a button, software that can be installed and configured with the click of an icon, the ability to plug a printer into a laptop's USB port and have it ready to print, a tablet that can be connected to the internet without any cautionary pop-ups warning about potential security risks or possible compatibility problems. In the consumer IT world everything just seems to work, they lament. Why does corporate IT make things so complicated? Unfortunately, most executives don't recognise that consumer IT and enterprise IT are different animals. They don't understand that they must play the pivotal role in the critical decisions that shape enterprise IT- decisions that they leave to the likes of Yahoo, Apple, Google, and Vodafone in the consumer world.
November 2015
Error! Filename not specified.Error! Filename not specified.
October 2015
Technology is reshaping the accounting, audit and consulting divisions that are the bread and butter of professional services firms, according to the Financial Times. They are trying to fight back, launching partnerships with technology companies, picking dynamic start-ups to invest in and increasingly employing techniques that are the foundations on which innovative technology companies such as Google and Amazon are built. Innovate or die is the stark message for the professional services firms - e.g. online accounting services offered by the traditional firms are ripe for disruption, as technology moves activities online and lowers barriers to entry. They are competing with established brands such as SAP, Salesforce and Oracle, as well as newer businesses such as Square, the payments company launched by Twitter founder Jack Dorsey, and Receipt Bank, which removes the need for manual data entry of bills and receipts.
Data is the lifeblood of the digital economy, it can give insight, inform decisions and deepen relationships. It can be bought, sold, shared and even stolen, all things that suggest that data has value. Yet when PwC surveyed 1,800 senior business leaders, very few organisations can attribute a value to their data and, more concerning, many don't yet have the capabilities we'd expect to manage, protect and extract that value. The business leaders we questioned were divided equally between Europe and North America, and in mid-sized organisations (over 250 employees) and enterprises (over 2,500 employees). The results of the study, which was done on behalf of Iron Mountain by our Research to Insight (r2i) team, have been used to create a first-of-its-kind Information Value Index which benchmarks how well different businesses in different countries currently manage their information for competitive advantage.
September 2015
IBM announced that it will invest $3 billion and hire 2,000 workers to staff its new Internet of Things (IoT) Business Unit. This reinforces the computing powerhouse's dedication to powering connectivity and playing a major role in the development of mainstream IoT applications. According to a recent IoT Strategies Service report by Strategy Analytics, to date, IBM has invested more than $10 billion to spearhead its interrelated IoT, analytics and cloud initiatives. The SA report provides a detailed overview of IBM's multi-pronged approach to advancing its IoT initiatives. There are four foundational elements to the strategy: devices and networks, platforms, applications and solutions, and industry-specific transformations.
August 2015
The New York Times tackled the question that if, these days, every company is at least a little bit of a tech company (e.g. some Wall Street banks employ more tech workers than all but the biggest Silicon Valley companies. And large manufacturers like General Electric are leading the way in efforts to put Internet-connected sensors on things as varied as streets and turbines), why then are some start-ups called tech companies and others just … companies? "Tech means more than just producing hardware or software," according to the chief economist at Moody's Analytics. "It is synonymous with innovation, research and development, long-term thinking."
In Tech Firms Beware: Don't Disappoint Investors, the Wall Street Journal warned that  technology companies whose earnings disappoint investors are paying an unusually large toll this quarter, highlighting Wall Street's high expectations for the sector at a time of uneven economic growth.
July 2015
June 2015
The emerging Internet of Things (IoT) is demanding new initiatives toward enterprise architecture, data services and integration, according to a survey of 675 application developers, which finds broad support for IoT initiatives, but a lot of work ahead. The study, conducted by Harbor Research and underwritten by Progress, found that at least 45% of developers are working on IoT initiatives, and 75% felt IoT is going to deliver positive results. However, at this point, only 50% of developers say they have the skills, resources and technological tools to deliver on IoT expectations, the survey finds. That's because there are many new moving parts that will need to be added to already complex IT infrastructures.In fact, nearly a third experience data overload and feel overwhelmed trying to manage it all when managing data sets for contextualised IoT apps,
May 2015
The European Union outlined its strategy to create a digital single market. The thrust of the proposals include establishing standard rules for buying goods online, pruning cross-border regulations on telecoms and reducing the tax burden on businesses. But the plan also calls for a "comprehensive assessment" of whether Google, Facebook and other internet platforms distort competition. Still, the strategy was broadly welcomed. The EU expects it will generate €415 billion ($468 billion) a year for the economy and produce 3.8m new jobs.
April 2015
March 2015

February 2015
After decades of development, 3D printing is now ready to revolutionise manufacturing, claimed China Daily. For example, the southern Chinese city of Changsha has launched a new industrial park and what sets it apart is that it is China's first hub for 3D printing technology, and was established with an immediate goal to produce 100 3D printers, and to triple the number of devices by 2016. Taking Changsha's lead, the cities of Wuhan and Zhuhai have announced plans to develop similar industry hubs.
In its annual organisational and staffing survey of eBusiness and channel strategy professionals, Forrester found that while eBusiness budgets have grown by more than 10%, finding the skills and capabilities to execute on a digital strategy is becoming harder and harder.

January 2015
Boardrooms all over the world are excited by Big Data, but the collection of masses of information could lead to a legal mess for companies in the EU that suffer a serious data breach, warned the FT. And now there has come a warning that all companies need guidance about what all the data they collect can be used for. Europe's advisory body on data protection and privacy, the Article 29 Working Party, has said there are legal and ethical questions about how big data fits within the law.
Two articles from back in 2009 show the danger in believing tech predictions too literally:

"The Internet behaves a fair bit like a mind," says Ben Goertzel, chair of the Artificial General Intelligence Research Institute. "It might already have a degree of consciousness.... The outlook for humanity is probably better in the case that an emergent, coherent and purposeful Internet mind develops." If the effort that has gone into developing social networking sites goes into developing Internet consciousness, it could happen within a decade, says Francis Heylighen of the Free University of Brussels. (Source: http://www.newscientist.com/article/mg20227062.100-could-the-net-become-selfaware.html)
Nemertes Research experts predict that consumer demand (monthly traffic across the Internet is now running at about eight exabytes), growing at 60 per cent a year, will start to exceed supply by next year because of more people working online and the soaring popularity of bandwidth-hungry websites such as YouTube and HDTV Web services. It will initially lead to computers being disrupted and going offline for several minutes at a time. From 2012, however, PCs and laptops are likely to operate at a much reduced speed ("brownouts"), rendering the Internet an "unreliable toy." (Source: http://technology.timesonline.co.uk/tol/news/tech_and_web/the_web/article6169488.ece)