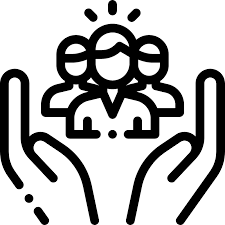 Please see below selected recent care-related change.
January 2022
The pandemic exacted a heavy toll on working caregivers. According to BCG's COVID-19 caregiver survey, those with paying jobs who also provide care for family members, including children and aging parents,felt greater stress than noncaregiving employees. More than half of working parents reported that their overall responsibilities at home - including housework, childcare, and help with schoolwork - had grown significantly. Many caregivers felt caught in the impossible situation of having to choose between caring for loved ones and preserving their careers.
September 2021
Gallup believes that, in the workplace, feeling cared for comes from a manager-employee relationship developed in an "ecosystem of care". Managers in that kind of cultural ecosystem pay attention to employees' wellbeing because they know it influences the work and the worker. They see employees as people and people management as coaching. And because they care about the employee as a whole person, managers actively invite employees' input.
May 2021
March 2021
December 2020
January 2020
Women's unpaid care work has a monetary value of $10.8 trillion a year. That's three times the size of the world's tech industry, according to Oxfam. All this unpaid care work leaves women and girls over 15 time-poor and "unable to meet their basic needs or to participate in social and political activities". Not only that, but globally, 42% of women of working age are actually unable to hold down a job because of their unpaid care responsibilities, compared to 6% of men. But the good news is investing in care-supporting infrastructure, like access to water, sanitation and electricity, can really help, says Oxfam. "In low-income communities in India, in households with access to electricity, girls spend half an hour less each day on care work – and 47 minutes longer sleeping."