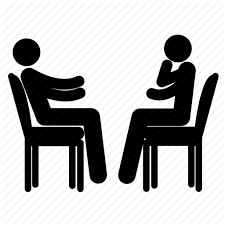 Please see below selected recent therapy-related change.
See also:
December 2023
Psychiatrist Bessel van der Kolk, author of The Body Keeps the Score, studied trauma for more than 50 years. Though we once considered trauma to be exclusive to veterans and people growing up in extreme circumstances, we now know it is widespread, and not only is it all over our society, trauma is all over our bodies too.
To an onlooker, one of the strangest aspects of therapy is the sheer length of time it requires. This is puzzling because an experienced therapist can typically diagnose the essentials of a person's troubles in one session and yet a course of therapy can last years, at a rate of one appointment a week. As therapy sees it, the chief difficulty is not to identify someone's problem, it is to help them see, feel and accept it properly, noted The School of Life.
Trends impacting person-centred counselling in the coming years are likely to include the following:

The use of technology in counselling has continued to evolve. Online platforms, video conferencing, and mobile applications have become more prevalent, allowing individuals to access counselling remotely.
There's been an increased emphasis on cultural competence and diversity within the field. Person-centred counsellors are striving to be more inclusive and aware of cultural differences to provide effective and relevant support to a diverse range of clients.
The person-centred approach has seen ongoing research to establish its effectiveness and refine its application. Researchers and practitioners are exploring the integration of evidence-based practices into person-centred therapy.
Some person-centred therapists have incorporated mindfulness and experiential techniques into their practice. These approaches aim to enhance self-awareness and focus on the present moment, aligning with the person-centred emphasis on the individual's subjective experience.
There is a continued focus on training and professional development for person-centred counsellors. Ongoing education helps counsellors refine their skills, stay updated on the latest research, and adapt to the evolving needs of their clients.
Person-centred therapy will be more often integrated with other therapeutic modalities, such as cognitive-behavioral therapy (CBT) or acceptance and commitment therapy (ACT), to create a more holistic and tailored approach for clients.
November 2023
Other-centred therapy seeks to restore our aliveness by rebuilding our connections to the world. The therapy focuses on our relatedness to others; human and other-than-human. It explores our inter-relatedness and recognises the fact that we live within a network of conditions that hold in place our beliefs and perceptions. Other-centred methodologies, which reflect a client-led relational model, explore the client's world not only from their own perspective, but also, in imagination and reconstruction, through the eyes of some of the significant others who share it, inviting empathy and honesty as the process moves between the subjective and objective viewpoints. It explores both the minutiae of particular relationships, with the projections and the truth involved, and the wider systems within which they operate.
September 2023
30-40% of people do not benefit from psychotherapy, which is about the same as the proportion of patients for whom antidepressants do not help (but, fortunately, most people respond to one or the other or both). 
Research suggests that successful exposure treatment leads to the formation of a new memory trace - i.e: 'Even if I step very close to a precipice, I do not lose control of my body' - in which the formerly feared stimulus (the precipice) is no longer associated with threat. This new learning can happen very quickly. In the 1980s/90s, Swedish psychologist Lars-Goran Öst showed that most phobic disorders could be treated just as well in one session of only a few hours as in multi-session formats, and just as effectively in small groups as in one-to-one therapy. Since then, positive effects of one-session treatments have also been demonstrated for other forms of excessive anxiety, for example panic attacks resulting from traumatic experiences.
For The School of Life, many tensions within relationships can usefully be looked at through the prism of a concept much used within psychotherapy: the idea of 'rupture' and 'repair'. For psychotherapists, every relationship is at risk of moments of frustration or as the term has it, of 'rupture', when we suffer a loss of trust in another person as someone in whom we can safely deposit our love, and whom we believe can be kind and understanding of our needs.
August 2023
"Psychotherapy has become more and more popular," claimed Irena Bezic, president of the European Association for Psychotherapy. "I think it's the profession of this century." Data from membership organisations showed new counsellor numbers rising fast, e.g. between April 2020 and April 2023, membership of the British Association of Counselling and Psychotherapy, increased by 27%  to 66,000, and student membership rose by more than a third to 13,000. The surge followed a sharp increase in demand for mental health services. Figures also showed that between 2017 and 2022, the number of people in contact with NHS mental health services rose by 25% to 4.5m. Private providers reported more people seeking self-funded therapy, while charity Rethink Mental Illness said visits to its advice website increased 175% in a year.
July 2023
June 2023
The mental health benefits of spending time outdoors are well documented, but nature immersion could be more important than previously acknowledged. According to one study, activity conducted outdoors produces more benefits to the brain than the same exercise conducted indoors. Brands encouraging people to get outside, with e.g. Hipcamp and REI partnering with Outdoor Journal Tour to sponsor weekly guided hike, while L.L.Bean encouraged people to get outside with others (an important consideration when concerns about loneliness are mounting, e.g. US Surgeon General Vivek Murthy declared loneliness a public health epidemic, and Google Trends reported that searches for 'how to make friends', 'where to make friends' and 'where to meet people' had reached an all-time high). 
Some people have reported experimenting with the ChatGPT chatbot as an unofficial therapist. The technology has clear potential to provide a "listening service" that could expand the franchise of mental health apps, which are already booming, but the FT warned that unsupervised AI "self-medication" could also be very dangerous. It could, for example, convince users that delusions were real or low self-esteem was justified.
Aided by best-selling psychology books, such as Bessel van der Kolk's The Body Keeps the Score, discussions about trauma and how to deal with it have entered popular public discourse. However, leading neuroscientist Lisa Feldman Barrett challenged the popular notion that trauma resides solely in the body, asserting that trauma is rooted in the brain's predictions and the construction of our experiences. Rather than focusing on the body as the site of healing, she suggested that changing the brain's models of prediction is what needs to be addressed to break free from the cycle of trauma.
May 2023
One of the cruellest aspects of mental illness is that it strips us of any ability to believe that other people might be suffering in the way we are. We are condemned to a feeling that, while everyone else is coping perfectly well, we alone are struggling. It's not always easy to share our innermost feelings, but when we express our anxieties out loud, we are better able to understand them and gain perspective on our situation. Yet this sense that our present difficulties are unique isn't just unlikely, but impossible. Among the seven billion of our species, there are countless others who feel just like we do — but we have lost all confidence in our right to find them, notes The School of Life.
The Body Keeps the Score is the  suggestive title of a book published in 2014 by a Dutch professor of psychiatry at Boston University, Bessel van der Kolk. The book has proved immensely significant because it emphasises an idea that has for too long escaped psychiatrists and psychotherapists. Van der Kolk stresses that people who are suffering emotionally are unlikely to do so just in their minds. Crucially, their symptoms almost always additionally show up in their bodies: in the way they sit or breathe; in how they hold their shoulders, in their sleep patterns, in their digestion processes and in their attitudes to exercise.
April 2023
March 2023
Mental illness is often thought to be a matter of individual disorder. Psychiatry looks to features of individual experience, behaviour and thoughts to diagnose mental illness, and focuses on individual remedies to treat it. If you are depressed, this is understood as your response to circumstances, based on features of your genetics, disordered patterns of thinking, or personal problems and emotional states. Western treatment of mental illness follows these same individualistic lines: an individual is provided with medicine and therapy. Yet such an emphasis on the individual can neglect communal approaches to treatment. Often overlooked are the ways in which social norms, cultural beliefs and communal attitudes contribute to mental illness.
Equally, the counselling and psychotherapy profession is embedded in a political system: such as who pays therapists to work, how they get to train, what work they do. A few counsellors might live in a "protective" domain of private practice, but even that is affected by political factors: for instance, who gets to come and pay the fees. If someone is unemployed, for instance, it might be much more difficult for them to have therapy with us than if they're in a highly-paid job.
Numerous companies offer virtual and on-site psychologists to help staff deal with problems both at work and in other parts of their lives. Support such as this can help employees deal with grief and loss, anxiety and depression. When work therapists are available, it means employees can access support more easily. The offer of counsellors and therapists can also help ease the pressure on managers, who themselves can be highly stressed.
February 2023
Psyche identified a number of new/emerging therapies, including:

Acceptance and commitment therapy (ACT), which aims to develop and expand psychological flexibility, thereby improving one's ability to adapt thoughts and behaviours to better align with one's values and goals. Individuals who experience rigid thought processes, who have difficulty imagining alternative options, and who struggle to accept their thoughts may benefit from ACT.
Internal family systems therapy (IFS) - an approach developed by the US psychotherapist Richard Schwartz that sees the different parts within each of us operating much like families interact. Sometimes, our different parts squabble; sometimes, they work together; and sometimes they're fiercely protective of other members. Schwartz came to this realisation after listening to clients – really listening. He found they would say: "A part of me likes/hates this…" and he wondered what would happen if we recognised those parts as being real.
Mindfulness-based stress reduction (MBSR), which incorporates mindfulness meditation, body awareness, yoga and explorations of one's patterns of thinking, feeling and acting to cultivate attention and emotion regulation while reducing rumination and worry. Individuals who experience difficulties engaging with the present moment (due to fixations on the past or a potential future) and who are not in tune with their bodily sensations may benefit from MBSR.
Rumination-focused cognitive behavioural therapy (RF-CBT), which involves identifying the causes of rumination and aims to foster more concrete, process-focused and specific thinking – as opposed to ruminative thoughts, which are often abstract, obsessive, and focused on numerous possible outcomes. Unlike traditional CBT, which focuses on modifying the content of thought processes, RF-CBT focuses on modifying the process of thinking. Thus, it may be particularly useful for individuals who perceive their thoughts as incessant and out of control, and who would like to change not only what they think, but also how they think.
January 2023
December 2022
November 2022
In Men and barriers to help, psychotherapist Jeremy Sachs warned that men's barriers to accessing health are planted early and built upon with every myth and stigma reinforced by family, society, and men's internal voice, pushing them to ignore any pain they feel. But as the statistics show, for some men, this leads them to a place where the only viable option is to take their own life.
Humanity Crew, an organisation founded in 2015, has so far provided more than 32,000 hours of free mental health services to refugees in the Mediterranean. The organisation does its best to reframe traumatic experiences for people when it makes sense to do so - for example, helping a young refugee boy who survived a dangerous ocean journey to see himself as a strong and capable hero. This can nudge the mind to store memories as positive experiences instead of traumatic ones.
As "therapy speak" increasingly infiltrates the vernacular, Merriam-Webster took official note of the trend. The dictionary publisher chose "gaslighting" as its word of the year for 2022. A term that once referred to extended and severe "psychological manipulation," it now means "something simpler and broader: the act or practice of grossly misleading someone".
October 2022
BACP warned that mental health is in decline - 75% of therapists said that the public's mental health had declined recently. 88% of therapists who said mental health had declined in 2022 listed cost of living concerns as a reason for this. 70% of therapists agreed that there had been a rise in referrals from first timers to therapy over the past two years. 50% of therapists said the demand for therapy is over capacity, this was up 11% compared to the previous year. 57% of therapists also reported an increase in clients presenting with relationship issues in the past year.
A study, led by University College London researchers, examined data from the NHS's Improving Access to Psychological Therapies (IAPT) service for people with dementia who also had clinically significant anxiety or depression. The researchers found that among people with dementia, the treatment proved to be beneficial. Some 63% of them saw a reduction in symptoms of depression and anxiety, after completing treatment through IAPT. Around 40% recovered completely.
The School of Life noted that, to an onlooker, one of the strangest aspects of therapy is the sheer length of time it requires. This can be puzzling because an experienced therapist may diagnose the essentials of a person's troubles in one session and yet a course of therapy can last years, at a rate of one appointment a week. As therapy sees it, the chief difficulty is not to identify someone's problem, it is to help them see, feel and accept it properly. Were the truth to be laid out before clients, some might leave at once in a mood of fury: we have only limited strength to hear that, for example, our levels of confidence might be connected up a trauma that occurred before we were three.
September 2022
August 2022
Mirena Dimolareva, a lecturer in educational psychology, has claimed that the future for animal-assisted interventions looks promising. She has seen first-hand how children regulate their behaviour during lessons and playtime (often the most challenging time, due to the lack of structure) to make sure they are allowed to spend time with the therapy dogs. If we can teach children to regulate their behaviour in the classroom and potentially transfer this to their day-to-day life, it could have a groundbreaking impact on their ability to learn and their overall wellbeing. She believes that this is particularly exciting as animals may have the potential to elicit these benefits for those who do not currently respond to other interventions.
July 2022
June 2022
May 2022
Erik Erikson maintained that personality develops in a predetermined order through eight stages of psychosocial development, from infancy to adulthood. During each stage, the person experiences a psychosocial crisis which could have a positive or negative outcome for personality development. For Erikson, these crises are of a psychosocial nature because they involve psychological needs of the individual (i.e., psycho) conflicting with the needs of society (i.e., social).
COVID increased many people's awareness of their own mental health struggles. According to a 2021 report by Mind, over a third of Britons said they didn't have the support or tools to deal with the ups and downs of life. At least 10 million people might need support for their mental health as a direct result of the pandemic, according to the Centre for Mental Health. Demand for therapy was however outstripping supply. A study by the New York Times in late 2021 December revealed that even therapists in the US, where it has always been more accepted, are turning away patients, while in the UK, demand for mental health advice soared since the start of the pandemic.
April 2022
Big Think pointed to data that suggesting that the stories we tell ourselves about our motives, beliefs, and values are not merely unreliable but entirely fictitious. Our brains are such master storytellers that they even are able to justify choices that we never made. Introspection is not some strange inner perception; it is the human imagination turned upon itself.
For many, a tendency to not ask for help has been strongly reinforced over time. Many have lived in cultures in which individual performance and independence were prized and in which vulnerability and dependence on others were to be avoided, and this was passed down through the generations. And yet, the ability to ask for and obtain help is a valuable life skill. Over time, carrying a heavy load without enough support can lead to exhaustion and disengagement, resulting from the chronic stress of having too many demands and not enough resources. A lack of perceived social support has been associated with poorer mental and physical health outcomes.
For The School of Life, we accept without shame that most organs in our bodies might at some point develop problems and could need a bit of help. We should not make an exception of our minds. Our lives are so complicated and so filled with burdens, we should be completely unsurprised if, at some point, we felt a need to pull up a white flag and ask for help with our minds.
March 2022
A leading counsellor noted that under-40s increasingly come to her before they have even got near a crisis point. They come, they say, because they value their mental health much in the same way that they value their physical health. They often come because they want to acquire communication tools, to head off conflict before it derails them. They are open to each other and genuinely curious. However, many older couples seem to find this playful curiosity more difficult and some long-term married couples who seem to know very little about each other.
Hotels have long offered gyms to help guests stay physically fit while traveling, but what about their mental health? Remedying that omission, Kimpton Hotels & Restaurants partnered with Talkspace to provide free access to online therapy sessions. When booking a stay at one of the boutique hotel chain's 60 participating properties, guests could claim a complimentary video therapy call with Talkspace.
In London, Self Space opened a storefront location to provide anyone with flexible and on-demand mental health care, allowing people to pop in for a session like they would for a haircut. The startup's goal was to remove any perceived barriers to seeing a clinical psychologist or psychotherapist. Clients could usually book a same-day appointment, with the shop open seven days a week. Options include one-on-one therapy, couples therapy, student sessions and executive coaching, or just "a good conversation with a qualified person". 
February 2022
Mild to moderate depression and anxiety are often treated with cognitive behavioural therapy (CBT) or some other evidence-based, structured psychotherapy, such as interpersonal therapy (IPT). CBT tends to focus on ways to address patterns of negative thinking, whereas IPT focuses more on difficulties with other people. In England in 2021, the National Institute for Health and Care Excellence, which provides independent, evidence-based guidance to the government, issued a renewed draft guideline for treating depression in adults, which stressed that talking-based treatments should be the first choice for addressing mild to moderate depression.
However, Psyche warned that 30-40% of people may not benefit from psychotherapy, which is about the same as the proportion of patients for whom antidepressants do not help (but, fortunately, most people respond to one or the other or both). As with any intervention, talking treatments can do harm as well as good. Data from a study of hundreds of people who received therapy for depression or anxiety via the NHS in England found that just over 14% of clients reported that they had been made worse in the long term. The risk of harm has long been recognised in the psychodynamic community. Simply put, there are some unfortunate people who have been too damaged by traumatic upbringings to be able to tolerate, let alone benefit from, talking about it.
Acceptance and commitment therapy, or ACT, which is infused with mindfulness concepts, acknowledges that suffering is part of the human condition and guides people in becoming "psychologically flexible" to navigate life's ups and downs and keep moving forward. ACT encourages "psychological flexibility" - i.e. people being able to live their lives meaningfully and effectively, regardless of what they're thinking or feeling, regardless of what memories are coming up, regardless of how they're thinking of themselves, regardless of how much anxiety they may be experiencing, or sadness or hopelessness.
January 2022
According to Psyche, while most people learn how to regulate their emotions when they're growing up, for some, the strategies they adopt are unhealthy or unhelpful. One theory about why this happens is the biosocial theory, from a treatment called dialectical behaviour therapy (DBT), which posits that some people are born with a higher level of emotional sensitivity: they have stronger reactions to things, take longer to get over those intense feelings, and generally deal with a higher level of emotional pain (eg, they experience more anger, sadness, shame or anxiety). While this emotional sensitivity (the 'bio' part of the theory) isn't uncommon and isn't a problem in and of itself, when combined with a problematic environment (the 'social' part), things can become difficult.
December 2021
While Stoicism promises to help us build an "inner citadel," a fortress of power and resilience that prepares us for the difficulties of the world, it makes no promises to make us superhuman. A Stoic isn't someone invincible.. A Stoic is someone who puts themselves back together so they can do what needs to be done, for themselves and for others. The Stoics would have liked the Japanese art form known as Kintsugi, which dates back to the 15th century. In it, masters repair broken plates and cups and bowls, but instead of simply fixing them back to their original state, they make them better, noted The Daily Stoic.
November 2021
October 2021
September 2021
July 2021
May 2021
The modern world can present the body as a machine that just needs to be regularly exercised. However, it is a remarkably sensitive organ in which a lot of our pain and hope is stored and that we need to interpret and handle with subtlety. This impact of our body upon our mind is something that needs to be explored as it is easy to pay attention to one more than the other and to ignore the crucial balance between the two.
April 2021
During anxious times, it perhaps makes sense that companies offering therapy to the masses would receive a a lot of interest and headlines. But as noted in The Cut, the apps' patient-as-consumer approach means they often don't live up to their promises, for therapists or users.
According to Psyche, most people learn how to regulate their emotions when they're growing up. But for some, the strategies they adopt are unhealthy or unhelpful. One theory about why this happens is the biosocial theory, from a treatment called dialectical behaviour therapy (DBT), which argues that some people are born with a higher level of emotional sensitivity: they have stronger emotional reactions to things, take longer to get over those intense feelings, and generally deal with a higher level of emotional pain (eg, they experience more anger, sadness, shame or anxiety). While this emotional sensitivity (the 'bio' part of the theory) isn't uncommon and isn't a problem in and of itself, when we combine this with a problematic environment (ie, the 'social' part), things can become difficult.
Covid transformed the way many people work, including those who look after our mental health. For much of lockdown, psychotherapists, counsellors, psychologists and psychiatrists had to venture into the world of online therapy, tackling their clients' issues via a computer screen, and often the experience has felt less than ideal for all those involved. But throughout much of lockdown, another option has become increasingly popular: combining therapy with the benefits of the great outdoors. The British Psychological Society (BPS) issued guidance on this, advising its members on how best to take their work outside, addressing issues such as confidentiality and the absence of a boundaried space. Yet many therapists ditched the four walls and a couch approach a long time ago and have been working out in nature for years. For example, psychotherapist Beth Collier is founder of the Nature Therapy School, which offers training to psychotherapists who want to practise outside. 
February 2021
Mental health often isn't addressed until someone reaches a state of crisis, much like someone not eating well or exercising until they've had a heart attack. California-based startup Coa aims to flip that convention and get people to take a proactive approach to mental health through regular maintenance and tune-ups. The company launched inearly 2021 after its founders first trialled the concept by hosting mental health pop-ups across the U, offering one-off emotional fitness classes for USD 25, and three themed eight-week series for USD 240. While classes are led by licensed therapists, Coa stresses they aren't for clinical needs.
December 2020
September 2020
August 2020
According to the Financial Times, the highest value for money comes from treating mental illness. There are many reasons for this. Empirically, mental illness accounts for more of the misery in our society than any other factor, including poverty. Under Covid, mental illness, became on average nearly 10 per cent worse for those already mentally ill, especially for women and young people. Excellent psychological treatments exist for most mental illness, and they are not expensive. But they reach fewer than one in five of those who need them. Finally, the economics. Mental illness is the main illness of working age, accounting for half working-age morbidity, and half of all disability and absenteeism. When people recover, they go back to work, come off benefits and pay more taxes.
The emerging field of financial therapy may have little to do with a particular money problem, but is instead often concerned with more subconscious issues that is causing stress. The root of a person's relationship with money is very deep. "Money is a window to early trauma," according to psychotherapist Judith Barr, in Connecticut, who focused on finance after recognising the deep effect that financial stress was having on her clients. "There have been very few times that I have worked with anyone on their money relationship where that hasn't shown up."
July 2020
An app can track mental health via your phone usage. It gauges users' emotions by analysing factors such as voice, keystrokes, and amount of sleep. The hope is it will give mental health professionals a way to know how their patients are doing outside of a clinical setting so they can provide specialised treatment options.
June 2020
At Seattle's Gottman Institute, relationship therapists attach wires to couples to assess their interactions. Now, the institute's co-founders are spinning off this tech set-up into a startup, Affective Software, Inc. The new company offers an app-based, DIY solution, reports GeekWire. Couples upload videos of themselves (or their therapist does, with permission) to the app, which uses machine learning to assess the couple's verbal and nonverbal behaviour. Couples can also choose to use fingertip sensors in conjunction with the app, to add additional data.
A chatbot called Woebot provides an AI-fuelled version of cognitive behavioural therapy. The makers of Woebot say it offers a powerful new form of self-care to those dealing with anxiety, depression and other mental health issues. The app free to use, and is working its way towards full FDA approval; a randomised, controlled trial by Woebot and Stanford University found the app could help people with depression. By mid 2020, Woebot exchanged 4.7 million messages with people every week. Woebot and apps like it have been a crucial aid for millions during the pandemic. But even before lockdowns began, psychiatry and talking therapy services in most affluent countries were stretched beyond their limit.
May 2020
Big Think wrote about how ecotherapy (also referred to as nature therapy) has been proven to be effective and is used in various practices and cultures around the world. While we stroll around the forest, breathing in the fresh air, airborne chemicals like phytoncides (a chemical many plants give off to fight disease) are also entering our system. When this happens, the human body responds by increasing the number of natural killer blood cells (a type of white blood cell) which attack virus-infected cells. In one 2009 study, participants spent 3 days/2 nights in a forested area. Their blood and urine were sampled before, during, and after the trip. Natural killer cell activity measured significantly higher during the days spent in the forest and the effect lasted up to 30 days after the trip. The results of a 10-study analysis proved that both men and women have similar self-esteem improvements after experiencing time spent in nature, and the boost in mood particularly impacted men. 
April 2020
CB Insights analysed how chatbots can transform the mental health industry — specifically, in supplementing cognitive behavioral therapy. These bots largely fell short of expectations during their initial hype thanks to their stilted responses, but as companies strive for efficiency via automation and deploy more advanced neural network algorithms, chatbots are now able to generate more empathetic responses than ever. 
Further reading:
March 2020
February 2020
January 2020
November 2019
October 2019
September 2019
July 2019
A mental therapy program using virtual reality, the Yes I Can project, was trialled in Hong Kong. Launched by AXA insurance, the Chinese University of Hong Kong and Oxford VR, the program aims to help patients overcome their social fears. 250 people were recruited to traverse VR environments that reflect everyday scenarios like going to a cafe, a convenience store or a doctor's waiting room. In those spaces they will confront and safely engage in social situations. 
June 2019
May 2019
Woebot was developed a mobile app, giving one-on-one therapy and getting millions of messages a week. But Woebot isn't a person – it's a chatbot. It was invented and developed by a psychologist Alison Darcy and uses AI to guide users through a session, anytime, anywhere. The developers hope that Woebot will help break down the stigma of therapy and help provide services to underserved communities, though it is not clear what might happen when we remove the human therapist from therapy.
For The School of Life, most of us have many vague feelings of hurt, envy, anxiety and regret, but for the most part we never stop to make sense of them. It's too uncomfortable and especially difficult because we are so often busy and frazzled, hyper-connected yet a bit lonely. To really understand what we feel and think, we must turn away from distractions, common sense, and other people's opinions. We need to develop intimacy with ourselves. Our un-thought thoughts contain clues as to our needs and our longer-term direction. Writing them out is key. Through writing, we recognise patterns to observe and, perhaps, outgrow. 
April 2019
A founding idea of psychotherapy is that we get mentally unwell, have a breakdown or develop phobias because we are not sufficiently aware of the difficulties we have been through. Somewhere in the past, we have endured certain situations that were so troubling or sad, they outstripped our rational faculties and had to be pushed out of day-to-day awareness. Victims of our unconscious, we can't grasp what we long for or are terrified by. Therapy is a tool for correcting our self-ignorance in the most profound ways, argued The School of Life. It provides us with a space in which we can, in safety, say whatever comes into our heads. The therapist won't be disgusted or surprised or bored. They have seen everything already. In their company, we can feel acceptable and our secrets sympathetically unpacked. As a result, crucial ideas and feelings bubble up from the unconscious and are healed through exposure, interpretation and contextualisation. We cry about incidents we didn't even know, before the session started, we'd been through or felt so strongly about.

A huge amount of suspicion still surrounds the business of seeking psychotherapy. To go to therapy is routinely associated with being somehow 'disturbed' or 'ill', self-indulgent or 'weak'. And yet having therapy, far from evidence of mental immaturity or sickness, is perhaps a good sign of sanity, for it indicates that one possesses an unusual capacity for introspection and openness to vulnerability.
February 2019
Some 45 million people live with mental illness in the US alone, but only 43% get the treatment they need. Now there's an app for that, although it's not yet clear if chatting online delivers the same life-changing benefits as traditional therapy. Quartz noted that talk therapy has its limits, but that for many people, including those with conditions like depression and anxiety, it can help. As the number of people who suffer from mental illness has risen starkly, virtual therapy might be a way to bring the benefits of talk therapy to those who find the face-to-face version cost-prohibitive or simply inconvenient.
December 2018
The School of Life believes that self-analysis can work because, as we reflect, we let our sadness take its natural, due shape. We dwell at length on the wounds. We give space to our nostalgia. There may not be an immediate solution to the sorrows, but it helps immeasurably to know their contours and give ourselves a chance to square up to them. Our pains need a hearing. The more we think, the more our fears, resentments and hopes may become easier to name. We may become less scared of the contents of our minds. We may grow calmer, less resentful and clearer about our direction. 
Further reading:
October 2018
September 2018
For The School of Life (TSOL), what is distinctive about therapy is what it is a tool for: it is an invention to help improve the way our emotions operate. It has been devised to correct the otherwise substantial difficulties we face understanding ourselves, trusting others, communicating successfully, honouring our potential and feeling adequately serene, confident, authentic, direct and unashamed. 
Therapists know, adds TSOL, that inside every adult there remains a child who is confused, angry, hurt and longing to have their say and their reality recognised. They appreciate that this child has to get to know itself again and will want to be heard, perhaps through tears or near-incomprehensible mutterings, which might be at odds with the surface maturity and self-command normally associated with the grown-up sitting in the therapeutic chair.
August 2018
Mexican healthcare company Docademic launched Cool Emotions, a free app that uses AI and cognitive behavioral methodology to provide therapy, noted Trend-Watching. Launched in July 2018, Cool Emotions is designed to support young Latin Americans with issues such as depression, teen pregnancy and bullying. The app helps patients identify their problems, as well as educate them, propose solutions and motivate them to act. Therapy sessions on the app, with live therapists, last approximately 15 minutes. Patients that keep up with their sessions are rewarded with Docademic's MTC cryptocurrency, which can then be exchanged for anything from medicines to concert tickets.
July 2018
Psychotherapy is one of the most valuable inventions of the last hundred years, argued The School of Life (TSOL), with an exceptional power to raise our levels of emotional well-being, improve our relationships, redeem the atmosphere in our families and assist us in mining our professional potential. But it is also profoundly misunderstood and the subject of a host of unhelpful fantasies, hopes and suspicions. Its logic is rarely explained and its voice seldom heard with sufficient directness. TSOL shared 20 small essays on its key concepts.
Psychotherapy won't work for everyone, adds TSOL: one has to be in the right place in one's mind, one has to stumble on a good therapist and be in a position to give the process due time and care. But that said, it believes that, with a fair wind, psychotherapy also has the chance to be the best thing we ever get around to doing.
Pre 2018