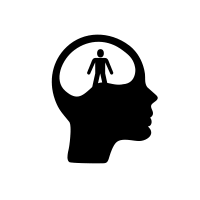 Please see below selected recent empathy-related change.
See also:
January 2022
December 2021
November 2021
October 2021
September 2021
As we go through tough times, struggle with burnout or find it challenging to find happiness at work, empathy can be a powerful antidote and contribute to positive experiences for individuals and teams. A new study of 889 employees by Catalyst found empathy has some significant constructive effects. When people reported their leaders were empathetic, they were more likely to report they were able to be innovative—61% of employees compared to only 13% of employees with less empathetic leaders. 76% of people who experienced empathy from their leaders reported they were engaged compared with only 32% who experienced less empathy. 50% of people with empathetic leaders reported their workplace was inclusive, compared with only 17% of those with less empathetic leadership.
Empathy seems to be inborn. In a study by Lund University, children as young as two demonstrated an appreciation that others hold different perspectives than their own. Research at the University of Virginia found when people saw their friends experiencing threats, they experienced activity in the same part of their brain which was affected when they were personally threatened. People felt for their friends and teammates as deeply as they felt for themselves. All of this makes empathy an important part of our human condition.
August 2021
The author of Empathy: A History explained in Psyche that while today we think about empathy as a way to understand another's experience, when the English word 'empathy' first appeared in 1908 as a translation of the German Einfühlung, it denoted an aesthetic ability to appreciate objects and nature. If embodied aesthetic engagement comprised empathy's principal definition in the early decades of the 20th century, by the time of the Second World War, this meaning faded. Empathy's interpersonal meaning came to the fore, and empathy became almost exclusively a matter of grasping another's experience. However, to do so accurately now required putting aside one's own feelings and minimising one's self in order to more clearly grasp another's experience, which could be very different from one's own.
May 2021
Quartz noted that empathy is a critical part of many people's jobs. It's the quality that allows a manager to give feedback in a way that's both constructive and kind, or helps a teacher figure out the right way to connect with a shy student. But there is also a point at which empathy can tip over into excess. When we feel other people's pain too deeply, we can wind up exhausted and overwhelmed. The technical term for this feeling is "empathy distress," which is common among "people who absorb too much of other people's negative emotions," says Daniel Goleman, an author and psychologist whose work on emotional intelligence has greatly influenced the fields of business and education.
March 2021
February 2021
December 2020
May 2020
The coronavirus pandemic caused many people to enter a state of "forced empathy," Eve Fairbanks explained in The New Republic. This is why so many of us consent to wearing masks; we aren't necessarily protecting ourselves but protecting others from possible infection. It's forced empathy, and for many, it feels strangely rewarding to act on it. So how do we get better at having empathy for others and what does it actually help?  Elizabeth Segal, PhD explained in Psychology Today that empathy is as beneficial for you as it is for the people you feel for. Segal believes empathy can: Help us make better decisions, connect us more deeply to others, lower stress, provide antidotes to burnout, and guide our moral compass. 
October 2019
Finding a midway point between traditional capitalism and socialism, so-called "empathicalism" would focus on bridging concepts, regions and people. It would be about ending divisions and promoting collaboration, driving individuals towards a real sense of community. Empathic societies remind us that we are just a part of the whole, and that without the whole we are nothing. If we want to promote change in the world, there is no other way than to be empathetic with one other - as well as with our planet.
Ashoka Foundation developed a downloadable toolkit to foster empathy skills in the classroom. Tool cards contain lesson plans and activities that can be used with many grade levels. Activities are organised into ways to prepare a safe space, engage kids in activities that lift empathy skills, and strengthen class members to take action on empathetic feelings. For instance, to create an "emotional intelligence charter".
August 2019
Empathy is increasingly seen as helpful to every aspect of business, from management and relationship building, negotiation and conflict resolution, sales and productivity, to customer loyalty. The top 10 companies in the Global Empathy Index 2015 increased in value more than twice as much as the bottom 10 and generated 50 percent more earnings (defined by market capitalisation), noted The Empathy Business consultancy in Harvard Business Review.
Research from the University of Melbourne also explored the potential benefits and limitations of empathy, finding that it is definitely good for business. Empathy offers broad benefits in business from a micro to macro level, says Professor Bove. It can boost sales, enhance customer satisfaction and perceptions of service quality, and increase consumer compliance. It also enables innovation.
Studies published in the journal Psychology of Women Quarterly found that blaming sexual harassment victims is linked to empathy for male perpetrators. Some men are more likely to feel for the male harassers and blame the victim. This study has real world implications for reducing victim blame in cases of sexual harassment. Instead of encouraging men to increase their empathy toward women, the researchers suggest that we should instead be focused on reducing empathy for male perpetrators.
July 2019
Empathy is widely regarded as one of life's most important skills, but can it ever go too far? In his 2016 book Against Empathy, Canadian American psychologist and professor of psychology Dr. Paul Bloom makes the case for "rational compassion", reminding us that empathy has a dark side. Of the possible definitions one could use, the definition Bloom uses here is "imagining the feelings of another and attempting to feel them too".  He argues that imagining someone else's feelings is probably impossible and even if a person is successful in imagining the misery of another and reproducing it in himself we are only left with the multiplication of debilitating misery. Bloom asserts that reason is a better guide than empathy in most circumstances.
While some people naturally exude empathy, others struggle to relate to their colleagues. The good news is that empathy is not a fixed trait: one can learn, develop, and implement empathy skills over time to get the most from a team. Empathy encourages collaboration, which in turn improves productivity. 
June 2019
A Medium article argued that the frontier of "humanness" in the labour market  -  the care workers  -  along with the healthcare industry will need to re-evaluate empathy earlier than many other professions. Technology is already being implemented in a range of settings, from pill dispensers to companions, and gentle assistants to elderly with limited mobility. Programmed to check in on patients, gaze warmly at them, and provide comfort through touch, these robots aim to substitute human presence, physical and mental. In an effort to robotise nursery homes, the concern is that human carers will become a premium, reserved for those who can pay for human empathy and touch, meaning that empathy as such may become commoditised, a commercial good with its own market.
Harvard Business Review claimed that empathic workplaces tend to enjoy stronger collaboration, less stress, and greater morale, and their employees bounce back more quickly from difficult moments such as layoffs. Still, despite their efforts, many leaders struggle to actually make caring part of their organisational culture. In fact, there's often a rift between the culture executives want from the one they have.
May 2019
April 2019
March 2019
February 2019
As it is hard to know if people all feel things the same way, a study from a team of Finnish researchers mapped emotions to where most people feel them in their own bodies. It turns out that most of us feel our emotions in similar places. Some of the locations were unsurprising: hunger was felt in the stomach, thirst in the throat, reasoning and recollection in the head. But others were more surprising, even if they made sense intuitively. The positive emotions of gratefulness and togetherness and the negative emotions of guilt and despair all looked remarkably similar, with feelings mapped primarily in the heart, followed by the head and stomach. Mania and exhaustion, another two opposing emotions, were both felt all over the body. 
January 2019
November 2018
October 2018
Human empathy can't - or won't - keep up with tragedies like the tsunami in Indonesia, warned Quartz. "Compassion collapse" means that people often care more about the tragedies of individuals than of many people.
The School of Life notes that here are powerful reasons why we equate making others happy with burdening them as little as possible, but this analysis is missing a key detail of human psychology: we like to be bothered. Not at all time and over all things, nor at the expense of our own critical needs, but fundamentally, we have a powerful urge to feel helpful. We need to be needed. All of us suffer from a fear of superfluity, which the requirements of others has a critical capacity to appease.
Virtual reality won't make you more empathetic, warned Quartz. The technology can help people sympathise, but doesn't really give them the perspective of a different life.
Buddhist roshi Joan Halifax works with people at the last stage of life (in hospice and on death row). She shared in a TED talk what she's learned about compassion in the face of death and dying, and a deep insight into the nature of empathy.
A leading businesswoman believes a fundamental shift is coming in how we do business. We are on the cusp of change driven by a more female-centric set of working principles that consumers, as well as employees, are demanding. Characteristics like flexibility, intuition, empathy and resilience are powerful tools with which to create better businesses.
Further watching:
September 2018
July-August 2018