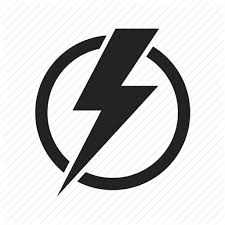 Please see below selected recent energy-related change.
See also:
In figures:
December 2022
Growth in carbon emissions is slowing down. In the early 2000s, the global rate of emissions produced increased by 3% each year. However, over the past decade, this rate has only increased 0.5% year-over-year. Two factors that have brought emissions growth to a near plateau are: (1) our global economy has become less carbon intensive; and (2) reforestation has picked up to partially offset deforestation.
November 2022
France wants car parks to soak up sunshine. A solar panel covering will be mandatory for lots that can park 80 vehicles or more.
October 2022
Analysis by the think tank RethinkX suggested that 100% clean electricity from the combination of solar, wind, and batteries is both possible and economically affordable across the majority of the global population by 2030. Their report sets out how this rapid growth of renewables has the same kind of disruptive potential on society as the advent of the internet, where the barriers to information and connection were drastically reduced over time. 
Clean energy and electric cars are hitting tipping points for global mass adoption, with many countries witnessing tipping points in renewable energy, electric vehicles and grid-scale storage. Heat pumps, which will be critical for domestic warmth, have already replaced a fifth of the boilers in Europe.
The amount of power the sun sends to Earth in a single hour is more than all of the earth's inhabitants consume in a year, hence solar energy showing unprecedented growth and expected to account for 60% of the increase in global renewable capacity in 2022. Aiming to turn photovoltaic technology into objects people want to surround themselves with, a solar designer created Sunne, a self-powering lamp with integrated photovoltaic cells that harvest energy when the sun is out. Stored in a battery, that energy is released when night falls - as plain light as well as with the pink, orange and yellow hues of sunset and sunrise.   
September 2022
July 2022
In response to growing energy insecurity, significant innovations are attracting attention, e.g.

A massive water battery built into a cavern in the Swiss canton of Valais started operations. The battery consists of two pools of water, which sit at different heights. Energy is stored by pumping water to the raised pool; it is released by allowing the water to drop back into the lower pool, causing it to rotate a turbine. Developers claimed their creation would help secure European energy supplies during periods of high demand.
Meanwhile, Finnish energy startup Polar Night Energy announced that the world's first sand-based thermal energy storage plant was now operational. The plant stores energy from wind turbines and solar panels by using it to heat large amounts of sand - which is exceptionally good at retaining heat - to around 500C. The researchers behind the new plant say the technique could help ensure energy stability as we transition to wind and solar.
June 2022
May 2022
April 2022
March 2022
Solar and wind energy powered 10% of global electricity in 2021. This was a new milestone in the use of renewable sources, but coal use rose too. Still, all clean energy sources - such as solar, wind, hydro, nuclear, and bioenergy - generated 38% of the world's electricity in 2021. It's the first time renewables jumped ahead of coal, which accounted for 36% of global electricity generation in 2021.
Governments rapidly upped investment in new energy sources in the wake of Russia's invasion of Ukraine, which pushed up prices of oil and gas. In the UK, the government planned to change restrictive planning rules to allow for more wind farms to be built, with the business secretary calling clean energy "a matter of national security". Italy approved new wind farms in efforts to become more self-sufficient in energy, while Germany announced plans to boost spending on renewables, as part of an "urgent investment in [its] energy sovereignty".
February 2022
January 2022
December 2021
Wind became Spain's top energy source in 2021, accounting for 23.1 percent of the total energy mix and overtaking nuclear for the first time. Half of the country's energy now comes from renewable sources, which the government hoped would help bring down sky-high power prices.
November 2021
October 2021
In a six month period of 2021, the price of a basket of oil, coal and gas soared by 95%. For The Economist, this was a reminder that modern life needs abundant energy: without it, bills become unaffordable, homes freeze and businesses stall. The panic exposed deeper problems as the world shifts to a cleaner energy system, including inadequate investment in renewables and some transition fossil fuels, rising geopolitical risks and flimsy safety buffers in power markets. Without rapid reforms there will be more energy crises and, perhaps, a popular revolt against climate policies, warned The Economist.
September 2021
Lower-income nations will struggle to go green quickly. U.N. Development Programme chief Achim Steiner told a Devex panel it was "damn unfair" for lower-income countries to be penalised for developing gas power, adding that he was sympathetic to calls for a more "just transition."
August 2021
Renewables edged out coal for the first time in 2020, generating 21% of all US electricity compared to coal's 19%. Investment to startups in the renewable energy ecosystem also reached new heights in 2020, with investors eyeing companies in the power generation space in particular.
In the US, the levelised cost of electricity generated by land-based wind declined by 40% between 2016 and 2020 (or the equivalent of 12% per annum), according to NREL.
July 2021
The FT believes that energy is on the cusp of a new era and that the key elements of a climate revolution have been slotting into place behind the scenes.
Forecasters suggest carbon prices will climb through 2030, even as countries chart their own emissions path. Researchers estimate putting the world on the path to net-zero emissions by 2050 means prices will need to exceed $100 per ton in major economies within a decade.
May 2021
March 2021
GZERO Media argued that nuclear is greener than many people think. It's not renewable like solar or wind, but nuclear's direct carbon dioxide emissions output is zero. Over its lifecycle, a nuclear plant produces about the same volume of indirect emissions per unit of electricity (mainly to extract and process uranium, to build and operate the facilities, and store the waste) as wind, and one-third of solar. However, nuclear is also very expensive, and  unpopular. Generating electricity from nuclear now costs about $112-189 per megawatt hour, much more than solar ($36-44) and wind ($29-56). Also, while the total lifetime cost of building and running a plant has declined for solar and wind over the last decade, it has increased for nuclear, so poorer countries can't afford it.
European companies will have to collectively cut carbon emissions in half over the next decade to limit global warming to 1.5°C by 2100, according to a report from non-profit CDP Europe and consultancy Oliver Wyman. The current climate plans of Europe's 1,000 largest firms put the continent on track for a 2.7°C increase by the end of the century. Fewer than one in 10 businesses have a strategy that aligns with the Paris agreement. The report says banks can galvanise companies by rewarding ambitious firms with better lending terms.
February 2021
January 2021
December 2020
About 90% of the new electricity generation added to the grid globally in 2020 was renewable energy, with the price for building solar hitting 1.5 cents per kilowatt hour. Clean energy will displace coal as the largest source by 2025, predicted Harvard Business Review.
The Economist analysed coal, the main source of greenhouse gases. In America and Europe consumption has fallen by 34% since 2009. The International Energy Agency reckons that global coal use will never again surpass its pre-Covid peak. Yet coal still accounts for 27% of the raw energy used to power everything from cars to electric grids. More important, unlike natural gas and oil, it is concentrated carbon, and thus it accounts for  39% of annual emissions of carbon dioxide from fossil fuels. If global emissions are to fall far enough, fast enough, the task now is to replicate the West's success and repeat it in Asia. Technology will help. Solar farms and onshore wind are now the cheapest source of new electricity for at least two-thirds of the world's population.
November 2020
South Korea pledged that it will be carbon neutral by 2050, and will be spending $7 billion in order to get there. 95% of South Korea's electricity comes from fossil fuels; part of the pledge includes phasing out nuclear power by 2060 too. Japan and China have made similar promises towards carbon neutrality.
October 2020
Solar power is now the cheapest energy in history, according to the International Energy Agency. As a result the IEA forecast 43 per cent more new solar capacity worldwide by 2040 in 2020 than it did in 2018, and is talking up a solar-based path to 1.5 degrees of warming – as opposed to 2 degrees or more - see details. The IEA, which traditionally underestimated uptake of solar power, now sees a plausible path to global net zero carbon emissions by 2050 as long as we take full advantage of it. Solar panels have plummeted in price, largely because of China's decision in 2010 to mass-produce them.
China has 99 per cent of the world's battery electric buses. As of 2019 it had more than 400,000 including 16,000 in Shenzhen alone. They're starting to catch on elsewhere, including some of the smoggier parts of California and now also in the UK.
September 2020
August 2020
July 2020
June 2020
The FT reported that Big Oil faces a future where it may not be so big, and may have less to do with oil. The industry has faced an increasingly uncertain future as climate change has moved to the forefront of the public's consciousness. Investors, too, have stepped up their calls for action. Now the coronavirus pandemic, by radically cutting demand for oil and gas and giving governments the whip hand in directing the revival of their economies, looks likely to accelerate the long-term shift away from fossil fuels in many nations.
An unusually mild winter, coupled with worldwide coronavirus-related economic shutdowns, have drastically reduced global demand for natural gas in recent months. The International Energy Agency said consumption would fall by 4 percent in 2020, the largest annual drop in history.
Coronavirus's impact on oil companies, from the biggest supermajors to small independent producers, was swift and devastating. In a matter of weeks, the world's most valuable commodity had become practically impossible to sell. Is the crisis proof of the need to accelerate a transition away from fossil fuels, asked  Quartz in its field guide to the future of fossil fuels.
May 2020
The International Energy Agency said that global industrial greenhouse emissions in 2020 would drop by 8 percent as a result of coronavirus-related quarantines, the largest one-year drop since World War Two.
April 2020
More than 100 cities across the globe report that as much as 70% of their energy production now comes from renewables, and at least 40 cities and 158 companies committed to dial that up to 100%. Hundreds more—both cities and countries—pledged to move to renewable energy production. Even oil-rich Saudi Arabia is working on a detailed, long-term plan to help diversify its economy and move away from oil. Renewables will take on greater importance in the coming decade. The International Energy Agency projects renewables will account for about 40% of energy distributed through the global power grid by 2040. In the next five years, we should see faster growth in green tech than ever seen previously, according the Future Today Institute.
Prices for West Texas Intermediate (WTI) a US crude oil benchmark went below zero in April 2020 for the first time in history. Coronavirus-lockdowns destroyed so much demand for oil that sellers were left with more oil than they can store, forcing them to pay buyers to take the stuff off their hands. The international oil benchmark, Brent, stayed in positive territory for the time being, in part because it is shipped primarily by tankers which can respond more flexibly to ups and downs in demand around the world.
February 2020
January 2020
Batteries are on track to overtake fossil fuels as the primary way we power the world, but significant hurdles remain on the road to an all-electric future. Quartz analysed the history, science, and business behind batteries and looked inside the race to replace Big Oil.
The European Union wants to attract $1.1 trillion of public and private money to support its ambitious plans to reach carbon neutrality over the next ten years. Some member states are also boosting the money they're spending to go green. Germany's government this week said it would spend up to 44 billion euros to offset the impact of abandoning coal as a power source by 2038.
September 2019
June 2019
Energy trackers at BloombergNEF estimated that a 62% increase in electricity demand over the next three decades will bring in $13.3 trillion in new investments by 2050, with $5.3 trillion going to wind and $4.2 trillion to solar. 
May 2019
IMF research found that, globally, energy-related subsidies remained large at $5.2 trillion (6.5% GDP) as recently as in 2017. About three quarters of global subsidies are due to domestic factors - energy pricing reform thus remains largely in countries' own national interest - while coal and petroleum together accounted for 85% of global subsidies. Efficient fossil fuel pricing in  would have lowered global carbon emissions by 28% and fossil fuel air pollution deaths by 46%, and increased government revenue by 3.8% of GDP.
Nature further warned that energy is at the root of many political ructions. President Donald Trump's intention to pull the United States out of the Paris climate agreement in 2020, the European Union's restrictive policies against importing Chinese photovoltaic cells and the political hostility towards the school strikes over climate-change inaction are all reactions to attempts to shift the world to a low-carbon economy.
February 2019
January 2019
For the past 25 years, natural gas has played an increasingly important role in global electricity generation. Around 22% of the world's electricity now comes from natural gas power plants, while the use of the fuel is predicted to rise by 45% globally by 2040.
Arguing that it's possible to bring electricity to the last billion and cut emissions. Quartz pointed to mini-grids made up of solar panels and cheap batteries that are helping remote people in Africa and Asia access some of the features of modern life.
December 2018
According to the International Energy Agency, the world got nearly 25% of its electricity from renewables in 2017, and that number should jump to 30% within the next few years.
In the energy industry, always-on transformation is rapidly becoming the default state. Few other industries contend with such a wide variety of shifting dynamics, including huge swings in the prices of natural resources, ever-changing government regulations, and new technologies that upend established models. In this environment, any company that wants to stay on top will have to continuously adapt its practices and portfolio to meet ever-shifting demands, claimed BCG.
Less than 35 percent of the world's electricity was generated from non-carbon sources, according to BP. In order for the world to produce all its electricity via renewables by 2050, the use of solar and wind power would have to increase massively each year between now and then.
The share of global energy that came from renewables passed 10% in 2018.
November 2018
The oil price plunged on fears of slower global demand in 2019. The American oil price suffered its longest losing streak - 12 straight days - since 1984. The price of the global benchmark, Brent crude, fell by 7% on November 13th to just below $65 a barrel. Prices stabilisedafter reports that producers were planning to discuss cutting output, noted The Economist.
Most energy projects have long lives, noted EY. They are favoured by pension funds and other investors interested in long-term and stable returns. But ask which energy sources will be the main fuel source 30 years from now, and you will not get a definitive answer. For energy companies to diversify into low-carbon and renewable technologies and spread the risks of their portfolios; for them to innovate and discover new energy sources; for them to transition from large and lumbering to lean and flexible, they need serious amounts of risk-friendly financing.
Saudi Arabia extracted by the end of 2018 a historic high of 11.2 million barrels of crude per day. The Saudi crude surge has contributed to a recent drop in global oil prices.
October 2018
Quartz reported that the European Bank for Reconstruction and Development now says solar- and wind-power plants are cheaper to build than fossil-fuel plants, almost everywhere in the world, while the World Bank has vowed not to fund coal-power projects.
Eni's researchers are planning to eliminate the carbon dioxide produced by oil wells by transforming it into bio-oil (and then into vehicle fuel) using just solar energy and algae - read more.
Further viewing:
September 2018
August 2018
July 2018
The Global Innovation Index 2018 focused on the theme of 'Energising the World with Innovation'. Energy demand is reaching unprecedented levels as a result of a growing world population, rapid urbanisation, and industrialisation. Higher levels of technological and non-technological innovation are required to meet this demand, both on the production side of the energy equation (alternative sources, smart grids, and new advanced energy storage technologies) and on the consumption side (smart cities, homes, and buildings; energy-efficient industries; and transport and future mobility). Innovation plays key roles in addressing both sides of that equation.
June 2018
The huge oversupply in photovoltaic modules could result in price declines of 34% this year.

Shaping Tomorrow noted that, since its robot's last look at energy futures in November 2017, oil prices have shifted upwards. The short-term, forward look contains a lot of energy -related uncertainties given increasing geopolitical and other national policy issues and these will have long-term effects too.

The World Bank's 2017 State of Electricity Access report emphasised that UN Sustainable Development Goals like health, education, food security, and employment are all largely dependent on consistent, reliable access to energy. For rural communities in Africa that lack electrical grids, the belief was that, in time, American-style grids would be built. But thanks to the rise of renewable energy, grids may not end up being as necessary. 

For rural communities in Africa that lack electrical grids, the belief was that, in time, American-style grids would be built. But thanks to the rise of renewable energy, grids may not end up being as necessary. Startups like Off Grid Electricand Black Star Energy have made a business out of installing solar panels on private homes. 

The way to reach the world's climate goals is straightforward, believes Quartz: reduce our greenhouse-gas emissions to zero within the next few decades. But the energy technologies that can help us get there tend to need lots of money and long lead times to develop. 
The costs of energy-storage systems are dropping too fast for inefficient players to hide. The winners in this market will be those that aggressively pursue and achieve operational improvements, argued McKinsey.
Global oil prices rose to nearly US$80/barrel in late May, up by almost 20% compared with the start of 2018. A number of factors are behind this rapid growth, including efforts by OPEC and its allies to rein in crude production and rising geopolitical risks. But how far are prices likely to rise, asked the EIU?
May 2018
Oil prices have risen 65% since last June, touching a four year high of $75 a barrel in April 2018. Three things are driving up prices, according to GZEROMedia: ongoing production restraint from Russia and Saudi Arabia, dwindling production in Venezuela and Libya, and the prospect that US withdrawal from the Iran nuclear deal will mean fresh sanctions on Iranian oil exports.
April 2018
January-March 2018