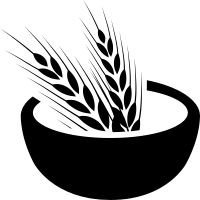 Please see below selected recent food-related change.
See also:
September 2021
The food industry has been working for years on tracing food from its source in the field or sea to its final purchase. These traceability efforts are gaining momentum. The UK and France have adopted laws holding companies responsible for human rights abuses that occur in their supply chains. France's law also covers environmental abuses, as does a new law in Germany that will take effect in 2023. A proposed US Food and Drug Administration regulation would require participants in the food value chain to maintain sortable end-to-end electronic records to be made available upon request within 24 hours during a food-borne outbreak or food recall investigation.
August 2021
July 2021
The UN Food and Agriculture Organisation (FAO) food price index jumped almost 40% year-on-year in May 2021, marking the 12th consecutive monthly food price rise and the largest increase since 2010, before falling slightly in June. Factors contributing to higher prices include drought in Brazil, dramatically higher grains demand in China, different consumer patterns during the COVID-19 crisis and a policy-driven shift toward biofuels reducing the supply of vegetable oils for food production, reported EY.  Market dynamics and global supply chain constraints indicate food prices will likely remain elevated in the coming months, raising the likelihood of social unrest, particularly in countries without a strong social safety net.
June 2021
Global food prices increased in May 2021 by 40 percent year-on-year, reaching their highest level in a decade. Food inflation, initially triggered by pandemic-related disruptions, is accelerating in part because of China's growing demand for grains and soybeans, and a severe drought in agricultural powerhouse Brazil.
May 2021
The UN World Food Programme released its latest annual and the findings were sobering: 155 million people required food assistance globally in 2020, a five-year high. Some of the worst food-related crises wre in Burkina Faso, South Sudan, and Yemen.
Burger King has been experimenting with vegetarian options since 2002, when it was the first US chain to introduce a veggie burger nationwide. A newer version - the plant-based Whopper, supplied by The Vegetarian Butcher - is available in over 35 countries across four continents. In mid-2021 Burger King mades one of its restaurants in Cologne, Germany entirely meatless. Working with The Vegetarian Butcher, this outlet will serve items like the plant-based Whopper.
April 2021
March 2021
Global food prices reached a six-year high in early 2021, as a result of pandemic-related supply chain disruptions and climate issues - and more recently export restrictions. While the situation isn't yet as bad as in 2007-2008, when sharp increases in food prices triggered civil unrest across many parts of the world, the trend isn't a good one. Food price inflation and, in more extreme cases, the risk of famine, will only exacerbate the challenges of economic collapse and mass unemployment left behind by COVID, warned GZERO Media. 
February 2021
December 2020
Global food prices hit a six-year high in December 2020 and were expected to continue rising through 2021, reports Bloomberg, citing U.N. data. Environmental factors, protectionism and strong demand pushed up prices on items like vegetable oil, cereals and dairy. Rising food prices risks increasing inflation and threatens poorer consumers already hurt by the pandemic.Prior to the COVID-19 pandemic, more than 820 million people were suffering from hunger as a result of the impacts of climate change, conflict, poverty and, in 2020, locust plagues devastated harvests in dozens of countries. Addressing food insecurity is complicated by the rising recognition of the need to address the triple burden of undernutrition, malnutrition and obesity. Moreover, ensuring sustainable and nutritious food systems must be done equitably. Against this backdrop, Chatham House assessed how governments, civil society, the private sector and multilateral organisations can better build resilience and equity into global food systems. 
November 2020
September 2020
Around 45 million people living in southern Africa do not have enough to eat, according to the World Food Program (WFP), a UN agency. The COVID crisis and the effects of climate change are the main reasons for the uptick in food insecurity, with Zimbabwe being the worst affected country in the region. Around 8.6 million Zimbabweans may not have access to affordable and nutritious food by the end of 2020, the WFP warned.
August 2020
July 2020
Global meat consumption fell faster in 2020 than at any time this century as the pandemic hit spending power and made people think twice about food safety, according to the Food and Agriculture Organisation. Overall meat consumption has risen most years since 2000 thanks largely to a growing taste for it in Asian markets. But Bloomberg said the FAO anticipated a 3 per cent fall in 2020.
"My goal," claimed Dutch pharmacologist Mark Post, "is to replace the entirety of livestock production with cultured meat." It's an audacious target, noted Prospect, but one that has attracted the investment of Google co-founder Sergey Brin. In 2013 Brin helped fund a $325,000 burger made from in-vitro meat, created in a lab with stem cells. Now Post's company Mosa Meat plans to make commercially viable cultured meat available to the general public by 2021 (you could get your steak via a 3D printer.) It could have huge benefits for the environment - fewer cows will mean fewer noxious emissions - to say nothing of the animals saved from slaughter, but Post acknowledges that palates may have to adjust before the likes of McDonald's make the switch.
June 2020
The number of people in need of food aid globally could rise to at least 270 million as a result of pandemic-related job losses and vanishing remittances, according to the UN's World Food Program. That's an 82 percent increase over last year, and the WFP says it doesn't have enough money to meet the need.
Even before the COVID-19 pandemic plunged millions into joblessness, huge numbers of people around world were in danger of losing access to food and shelter. Throughout 2019, Gallup conducted surveys in 142 countries and found that 750 million people - one out of every seven adults in the world - fell into the "High Vulnerability" category, meaning they struggled to afford food or rent and lacked sufficient support from family or friends. Gallup has since published a new Basic Needs Index, which assesses vulnerability to major shocks - like a pandemic, noted GZEROMedia. 
May 2020
Climate change could affect food production through both continuous environmental changes—for example, increasing temperatures and changes to precipitation patterns—and more frequent episodes of acute stress, such as drought, heat waves, and excessive precipitation. The COVID-19 pandemic is exposing weaknesses in the global food system which McKInsey found is already vulnerable to climate change as a growing population depends on four key crops with high geographic concentration of production.
Big Tech companies like Amazon and SoftBank have both invested in vertical farming, the burgeoning industry in which crops are grown in stacked layers inside of enclosed climate-controlled environments. These are like indoor plant factories, where vegetables, fruits and grains are manufactured. This comes at an important time. COVID-19 hit farmers hard, forcing them to destroy crops, throw out perishable food, and slow production at animal farms. But to feed a growing population, the world must increase agriculture production by 70% by 2050 to meet projected demand and traditional farming methods won't cut it, warned the Future Today Institute, which also noted that:

MIT researchers are crunching data to come up with "plant recipes." They're using sensors and data to improve indoor food production. They're doing this by tracking everything from carbon dioxide and temperature to water and plant tissue health, and they're analysing the best conditions and systems for tastier food. 
Researchers are growing food without soil or water. Indoor vertical plants can grow acres of food inside space the size of a basketball court. Bezos-backed Plenty launched a farm called Tigris that uses 5% of water consumption and 99% less land than traditional farms. 
South Dakota State University is studying the future of precision agriculture and creating new precision agriculture courses set to start in 2021, and University of Illinois researchers are building new prediction models using seasonal climate data and satellite images to help farmers predict crop yields in advance.
April 2020
February 2020
Subsidising meat means subsidising climate change, earned Quartz, adding that governments shouldn't prop up animal agriculture when it causes 14% of the world's greenhouse emissions.
January 2020
The 77th Golden Globe Awards served a fully vegan menu to its guests. The Hollywood Foreign Press Association, the nonprofit behind the awards show, made the menu change in an effort to "signal and draw attention to the issue about climate change." The Golden Globes was the first award show of its kind to serve a fully vegan meal
December 2019
The hidden costs of the current food system are estimated to amount to US$12 trillion a year, rising to US$16 trillion by 2050, according to the integrated and global assessment of the social, economic and health benefits of transforming food and land use systems, by the Food and Land Use Coalition. By comparison, the market value of the global food system is estimated to be US$10 trillion. The report identified the externalities as footed by the environment, by public health, and by land workers and indigenous peoples. 
While there is a widespread shift in the US and Europe towards a more diverse protein offering, these initiatives are often fragmented and isolated, without significant action to reformulate mainstream product ranges or to prioritise sustainable protein within business models. Amidst concurrent growth in meat sales, there is also little action to meet the need to overhaul animal feed production within the meat, dairy and fish sectors.
November 2019
According to The New York Times' guide on food and climate change, livestock accounts for about 14.5% of the world's greenhouse gases each year, with beef and lamb having the biggest footprint per gram of protein. As awareness of how meat production harms our environment increases, consumers are taking a closer look at what's on their plate.
October 2019
At least one-third of all food produced for human consumption globally is wasted or lost every year, according to a United Nations report. While enough food is produced to feed everyone on the planet, the hunger rate is rising: 820 million people around the world are "chronically undernourished," the UN says.
Most of the meat people eat in 2040 will not come from slaughtered animals, according to a report that predicted 60% will be either grown in vats or replaced by plant-based products that look and taste like meat. The report by the global consultancy AT Kearney, based on expert interviews, underlined the heavy environmental impacts of conventional meat production and the concerns people have about the welfare of animals under industrial farming.
With the rise in popularity of health and fitness has come a flood of fad diets and self-proclaimed "super-foods". The merits of spirulina, quinoa and kale have been exhaustively covered, but the foodstuffs of tomorrow need to offer more than health benefits; they must help tackle global issues from poverty to climate change. Current trends show a consumer shift away from processed food, lab-made ingredients and extensive meat farming towards clean labelling and veganism, but will this last? And is there more to them than simple fashion?
September 2019
August 2019
July 2019
Genetically modified food will be a necessity to feed the world's population by 2050, according to research from the World Resources Institute. We will need crops which are both more productive and more resilient if we're going to feed 10 billion people in a rapidly changing climate, and from some that means we need to start investing more today in research on genetic modification.
Advances in alternative protein technology can help put nutritious food on the table at minimal cost to the environment. In fact, making non-meat burgers can require 95% less land and 74% less water - resulting in even fewer greenhouse gas emissions. As the population grows, we may need to rely more on tech-fuelled innovations to guarantee food for the future.
June 2019
May 2019
March 2019
The Financial Times argued that, around the world, food habits are heading in the wrong direction. Over-consumption is matched by narrower, standardised, industrialised and inappropriate choices. While 1 billion people still go hungry around the globe, twice that number eat too much of the wrong food. Basic cooking knowledge has waned: "home economics" has been abandoned in primary schools; courses in catering focus on theory and health and safety but are slower to mobilise students to actually cook. The rising number of TV cookery shows seems in inverse proportion to the time that people actually spend in the kitchen.
The Guardian went further, claiming that for most people across the world, life is getting better but diets are getting worse. This is the bittersweet dilemma of eating in our times. Unhealthy food, eaten in a hurry, seems to be the price we pay for living in liberated modern societies. Millions of us enjoy a freer and more comfortable existence than that of our grandparents, a freedom underpinned by an amazing decline in global hunger. Yet our free and comfortable lifestyles are undermined by the fact that our food is killing us, not through lack of it but through its abundance.
At one time, people ate only food that was local and in season, but not anymore. Food diversity has declined. Food is now homogenised. Never Out of Season examined how dependence on single species of crops threatens human survival. The 2019 book covered the Irish potato famine, "chocolate terrorism," a desperate race to save seeds for future generations, and more. Scientists have discovered more than 300,000 plant species, but "80% of the calories" people eat come from just a dozen species, and the book warned that pathogens, pests, wars and famine can obliterate a society's food supply.
February 2019
The Financial Times pointed to a growing belief in the value of "clean eating". Having devoured food and drink products promising to provide us with balanced and healthy bodies, we are now thirsty for ones that claim to create balanced and healthy minds. According to a 2018 "Mood to Order" report published by the market researchers Mintel, three quarters of women and 58 per cent of men now agree that what you eat has a direct impact on your emotional wellbeing.
Further reading:
January 2019
According to the Economist – which recently declared 2019 the 'year of the vegan' –, a quarter of 25 to 34-year-olds in the US now say they are vegetarian or vegan.
The worldwide cost of food waste has repercussions far beyond our own trash bins. Among its negative effects on us and on the environment, we can identify: an excess consumption of resources, especially water; increases in carbon emissions; high development and production costs; and widespread, preventable hunger. According to the U.N., one-third of the food produced for human consumption gets lost or wasted. That's 1.3 billion tons of consumables annually.
Further reading:
December 2018
Chatham House warned that global hunger is on the rise, with 821 million undernourished people in the world in 2017, up from 784 million in 2015. With ongoing violence in Yemen, where 12 million people are at risk of starvation at the start of 2019, and economic crisis fuelling food shortages in Venezuela, conflict and economic instability are contributing to global food insecurity around the world. 
Raconteur described an emerging world in which a kit arrives through the letterbox; it contains materials for collecting saliva and blood samples. You swab your cheeks and prick your fingertips, and send your DNA back to the address given. Within four to six weeks you receive a personalised nutrition report detailing how your body responds to all types of food. You're then sent weekly recipe suggestions that are tailored to your ideal ratio of fat, carbohydrates and protein.
Land is not the only way to produce food. There is e.g. vertical farming, the practice of producing food in vertically stacked layers. Though nascent, the technology is evolving with commercial ventures such as Plenty, an ag-tech startup backed by SoftBank and Amazon's Jeff Bezos, and AeroFarms, ploughing millions into city-based vertical farms, according to Raconteur.
1.6 billion tonnes of food is lost or wasted worldwide, every year. With an estimated carbon footprint of 3.3 billion tonnes, this food waste eats up 28 per cent of the world's agricultural area and drinks enough water to fill Lake Geneva three times. Rethinking food waste as a resource, complete with its nutrients, water and energy content, is also transforming the business model of the waste industry complete with its nutrients, water and energy content, is also transforming the business model of the waste industry. 
People in heavy meat consuming regions such as Europe, the US, Russia, and Brazil may have to limit their intake of meat to 1.5 servings per week by 2050 if the planet is to sustainably feed its population and avert runaway climate change. That is one of several key recommendations from a 2018 report which drew on six years of research and modelling, and concluded the scale of the challenge to develop sustainable agricultural practices and secure food supplies may be greater than previously thought. Published by NGO the World Resources Institute, the report estimated that by the middle of the century nearly 60 per cent more food will be needed to feed the planet's growing population.
Further reading:
November 2018
Overweight humans are stretching Earth's food supply, warned Quartz. Current projections may underestimate the amount of food needed to feed humanity as people grow larger.
October 2018
Approximately one third of all food produced for human consumption is wasted, warned Raconteur. This amounts to almost 1.3 billion tonnes. Such a flagrant disregard for the world's resources is unsustainable, making it imperative that the ingredients of the future help to combat waste levels.
Food production needs to increase by an estimated 70% to feed the nine billion population projected for 2050. Fortunately, the industry is benefiting from some radical thinking. Raconteur outlined the cutting edge technologies taking farming towards this goal.
Raconteur also warned that a global population explosion, land shortages, extremes of weather, and even trade wars are just a few of the challenges facing the future of food production. In meeting these challenges, the world of food and its journey from field to fork will undergo transformation and disruption on an unprecedented scale by 2030. Trends in societal and consumer behaviours will be key drivers of this. Social responsibility, once considered a fad, is a commercial reality in the food and beverage marketplace. 
Farms should embrace automation, claimed Quartz, arguing that organic practices do not scale and will not feed the world at an affordable price point.
The World Bank estimates that 62% of fish for human consumption will come from aquaculture by 2030, dominated by tilapia, carp and catfish: Global tilapia production alone is expected to almost double to 7.3 million tons a year by 2030.
With the rise in popularity of health and fitness has come a flood of fad diets and self-proclaimed "super-foods". The merits of spirulina, quinoa and kale have been exhaustively covered, but the foodstuffs of tomorrow need to offer more than health benefits; they must help tackle global issues from poverty to climate change. Current trends show a consumer shift away from processed food, lab-made ingredients and extensive meat farming towards clean labelling and veganism, but will this last, asked Raconteur.
From using agricultural devices connected to the internet of things (IoT) to gain insight into crop health in a bid to improve yield quality, to reducing the quantity of lost and damaged foodstuffs by implementing IoT monitoring devices in the entire distribution ecosystem, IoT solutions can offer data-driven insights and play a role in eliminating world hunger.
One-third of the world's food ends up in landfills, while almost a billion people around the globe are hungry. Can tech fix our broken system? A range of food-related apps is aiming to tackle the twin issues of waste and hunger, by offering innovations from last minute discounts to real-time assessments of food quality. 
The Wall Street Journal found that while holistic approaches to mental as well as physical wellness often include nutrition, the connection between food and mental health is now gaining traction in the medical community, too. Research in the field of nutritional psychiatry supports the scientific claim that what you eat and how you feel may be connected, especially when it comes to managing anxiety and depression.
As cries for local food ring louder and louder, reported Modern Farmer, many have begun looking too flashy new urban farming missions: rooftop gardens, vertical farms inside abandoned factories or warehouses, that kind of thing. But a new study from the University of Minnesota finds that urban areas already produce a lot of food - the challenge is matching local producers with local consumers.
Further reading:
.
September 2018
The World Food Program still helps to feed 80 million people a year, mostly in war zones.
The new Food Sustainability Index comprises a briefing paper, infographicsand a digital hub. It is a qualitative and quantitative analysis model, based on 35 indicators and 50 sub-indicators, which analyse food sustainability from a multidisciplinary approach. One-third of the Earth's land is devoted to agriculture, yet it accounts for 70% of water withdrawals and 80% of desertification.Despite this, agriculture is struggling to keep up with a growing population and limited natural resources, coping with climate change. 
The way we produce and consume food is changing, and fast. Producers must leverage modern farming techniques, factories must revolutionise the way they plan, and produce supply chains must be completely overhauled. From the rise of veganism to the ravages of climate change, Raconteur's Future of Food and Beverage report explored the factors affecting food today and the technologies making the food of tomorrow possible.
Feeding the planet's next 2 billion people means changing where we farm. Quartz travelled to investigate some entrepreneurs' claims that mussels and other farmed seafood could and should feed the vast majority of the global population.
Many food vendors have switched to bioplastic, which sounds like an ethical choice. But, while it may make some food feel virtuous, Friends of the Earth and Greenpeace challenge its green rep. It is resource intensive and less than 40% of bioplastic is designed to be biodegradable. In many ways, it is just another polluting plastic, claimed The Guardian.
Further reading:
August 2018
July 2018
June 2018
May 2018
High-protein diets have been linked to heart disease - even for vegetarians, found Quartz. Animal and plant protein sources (except fish and eggs) seem to put human cardiovascular systems at risk.
April 2018 
Pre-2018