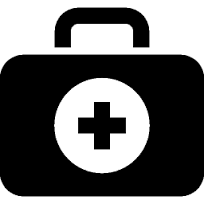 Please see below selected recent health-related change. This page includes general updates on mental health, but please see Halcyon's pages on anxiety, depression and therapy for more detailed content on those elements.
See also:
In figures:
November 2023
Research funded by the British Heart Foundation (BHF) revealed how AI can predict heart attack risk in patients a decade in advance. Implementing the tech in the National Health Service (HNS) could lead to 20% fewer heart attacks and 8% fewer cardiac deaths and strokes, the BHF said, potentially saving thousands of lives a year.
The world's first CRISPR-based therapy received the green light from regulators in the UK, a milestone that comes only a decade after scientists first discovered the gene-editing technology. The drug approved in the UK cures two blood disorders: sickle cell disease and beta-thalassemia. The CRISPR therapy could be more effective and less risky than the current alternatives for patients with these diseases.
October 2023
September 2023
Shift work, or work performed outside traditional daytime hours, may make people more vulnerable to certain mental health conditions. Compared with people with 9-to-5 jobs, shift workers are 22% more likely to develop depression and 17% more likely to develop anxiety, a study found. The data also suggests that the risk is greatest among people who are new to shift work - a finding that supports the theory that disruptions to the body's natural sleep/wake cycles are partly to blame. Given the findings, "shift work should be considered an occupational hazard," the researchers advised.
August 2023
In a world first, surgeons in Australia removed an 8cm long worm known as Ophidascaris robertsi from the brain of a woman who had complained of memory loss and depression. This specific parasite had previously been found only in pythons, large numbers of which happen to live near the woman's home. Scientists said instances of animal-to-human transmission of diseases and parasites are increasing as human and animal habitats increasingly overlap. noted GZERO.
Australian researchers found a way to reprogramme cells from adults so that they're more like embryonic stem cells. These memory-less cells can be reprogrammed to become any kind of cell, potentially unlocking an endless supply of stem cells for research or treatment. 
July 2023
There's a clear path to ending Aids by 2030, according to a report, which said measures will also help the planet tackle future pandemics. The Joint United Nations Programme on HIV/Aids (UNAIDS), said that countries already following the path were "achieving extraordinary results". Key to success, it added, was an inclusive approach that confronted inequality, upheld human rights and ended HIV-related stigma. The report found that improved access to HIV treatment has averted almost 21m Aids-related deaths in the past 30 years, with 2022 marking the lowest number of new HIV infections (1.3m) in decades. 
Australia became the first country in the world to legalise the use of psychedelics to treat some mental health conditions. Approved psychiatrists can now prescribe MDMA to those suffering post-traumatic stress disorder and magic mushrooms for some types of depression.
May 2023
AI-enabled drug discovery is accelerating. Three high school students, in three different countries - Norway, the US and China - collaborated with a generative AI engine to identify three genes to investigate as brain tumour therapy targets.
As many as 25% of hospital beds across the EU were unused in mid-2023 as a result of shortages in healthcare professionals caused by pandemic-related burnout and retirement. The bloc's ageing population is likely to exacerbate the problem: more patients, fewer people to treat them.
The US surgeon general, the nation's top doctor, sounded the alarm about the negative impact of social media on adolescent mental health. While the ill effects of apps like Instagram and Facebook on young people are well established, the report revealed that 40% of 8-12-year-olds use these apps even though the minimum age for use of most sites is 13, warned GZERO.
April 2023
Stay-at-home orders and other pandemic-related disruptions caused some 12.7 million children in Africa to miss their scheduled vaccinations between 2019 and 2021, according to UNICEF. It's the biggest inoculation backslide in three decades, and it leaves the continent's children especially vulnerable to diseases like measles, cholera, and polio.
Researchers at a Harvard lab genetically engineered a bacteria, E. coli, to be totally immune to viruses. In addition to blocking every virus the team has challenged it with thus far, their E. coli has also been designed so that its modified genes cannot escape into the wild. "We believe we have developed the first technology to design an organism that can't be infected by any known virus," genetics research fellow and study author Akos Nyerges said. 
In Germany, 84% of people support organ donation, yet just 0.001% actually become organ donors. This disparity led to the creation of OptInk. The concept is simple: a distinctive, free tattoo signals an individual's desire to have their organs and tissues donated after death. German legislation mandates express consent for organ donation, typically through a donor card, advance healthcare directive or written declaration while the person is alive. Without explicit prior consent, the decision falls to the donor's relatives, resulting in fewer donations than are needed. OptInk tackles this issue by offering a visible symbol of one's intent to donate.
March 2023
January 2023
Congenital heart defects - problems with the structure of the heart, such as holes or improperly sized valves - are the most common type of birth defect, affecting about 1% of newborns. Every year in the US alone, about 10,000 babies are born with congenital heart defects so severe that they won't survive without heart surgery or some other intervention in their first year of life — a surgeon might need to repair a hole with a patch, for example, or replace a faulty heart valve. Now, however, researchers are developing patches made of stem cells to repair congenital heart defects and if they work as hoped, the patches could eliminate the need for thousands of children to undergo repeated heart surgeries throughout their lives. 
During office visits, pediatrician Charlie Obihara noticed patients didn't always understand their condition or treatment options. Since metaphors often helped flick the switch of comprehension, Obihara decided to enlist colleagues and illustrators to build an online repository of medical metaphors or "mediphors". Medifoor.nl currently features metaphors and accompanying illustrations for 50 different diseases. Mediphors are aimed at helping adults and children grasp complex concepts to help them achieve better health outcomes.
Gallup research revealed that 40% of U.S. workers report that their job had a negative impact on their mental health in the prior six months, including 7% describing it as having an "extremely negative" impact. Overall, 19% of workers rated their mental health as just fair or poor, which is linked to an extra US$47.6 billion in unplanned absences from work each year due to poor mental health.
December 2022
November 2022
Struggles with mental health are not evenly distributed across the working population. As with other mental health indicators - including depression - women (23%) are more likely to report poor or fair mental health than are men (15%). Nearly one-third of young workers under the age of 30 (31%) do the same compared with 11% of those aged 50-64 and 9% of those aged 65 and over. As such, working women under the age of 30 carry the greatest burden of fair or poor mental health (36%) across all age-by-gender subgroups. Notably, among those aged 65 and older, the mental health gender gap found among younger age groups disappears.
October 2022
September 2022
Psyche noted that mental disorders afflict humanity on a vast scale. The World Health Organisation estimates that half a billion people struggle with depression and anxiety. Those who have a mental illness suffer great distress - whether it's the fear of a panic attack, the angst of remembered trauma, or the horror of compulsive rituals. Collectively, mental health problems account for more than a fifth of all years lived with disability. As important and compelling as these statistics are, however, the story they tell overlooks the other side of the coin - the reality that some percentage of people with mental illness recover and even thrive.
A promising malaria vaccine was announced. It could cut deaths related to the disease by 70% by 2030, according to scientists at the University of Oxford.
Air pollution causes cancer, but rather than damaging cells as previously assumed, toxic fumes awaken old damaged cells - a discovery that could revolutionise tumour prevention and treatment, reported Quartz.
August 2022
July 2022
A study found that increasing daily steps from 4,000 to 8,000 was associated with a 51% lower risk for all-cause mortality ("death from all causes"), and taking 12,000 steps per day was associated with a 65% lower risk.
A New Zealand patient became the first person to have their liver gene edited so that it produces less cholesterol. The US biotech startup behind the technique, Verve Therapeutics, claimed it could prove the answer to heart attacks.
June 2022
May 2022
April 2022
The share of our lives we spend in poor health has not diminished over time. On average, people spend about 50% of their lives in less-than-good health including, 12% in poor health. Data suggest that this ratio has not changed much in the past 50 years. The upshot is that we spend more time in absolute terms in moderate and poor health than we have at any other point in history. The situation may even be gradually worsening, particularly in high-income countries, where chronic conditions now afflict growing numbers of people for a significant portion of their lives 
A team at University of Michigan developed a non-invasive method of breaking down tumours using sound technology. Their research suggested tumours destroyed by this method have low recurrence.
March 2022
Decades of research suggested that limits on calorie intake by flies, worms, and mice can enhance life span in laboratory conditions, but whether such calorie restriction can do the same for humans remained unclear. A study led by Yale researchers confirmed the health benefits of moderate calorie restrictions in humans and identifies a key protein that could be harnessed to enhance human health. There's still debate about what type of diet is better - low carbohydrates or fat, increased protein, intermittent fasting, etc. - and time may tell which of these are important, but the study suggests already that a simple reduction in calories, and no specific diet, has a remarkable effect in terms of biology and shifting the immuno-metabolic state in a direction that's protective of human health.
Long-term exposure to air pollution could increase the risk of autoimmune disorders, an Italian study found. The study looked at exposure to fine particulate matter, such as that produced by vehicles or industry, and indicated that long-term exposure was associated with increased risk of autoimmune conditions such as rheumatoid arthritis and Crohn's. However, the researchers cautioned there was no causal link proven and more research into other factors, such as passive smoking, was needed.
French start-up Flying Whales announced the development of Flying Care, a mobile hospital that can be delivered by airship to remote areas. The self-sufficient hospital will measure 630 m2. An airship can hover like a helicopter, enabling cargo to be picked up or offloaded without landing. Since it's capable of vertical take-off and landing, no infrastructure is required, making the vessels ideal for disaster response in areas that aren't easily reached by plane or boat or that are temporarily inaccessible due to flooding or damaged roads. Freight can either be held in a cargo bay or suspended below the airship.
February 2022
January 2022
Arguing that healthcare is turning into a consumer product, The Economist noted that clunky, costly, highly regulated health systems, often dominated by rent-seeking middlemen, are being shaken up by companies that target patients directly, meet them where they are - which is increasingly online - and give them more control over how to access care. Scientific advances in fields such as gene sequencing and artificial intelligence (AI) make new modes of care possible. E-pharmacies fulfil prescriptions, wearable devices monitor wearers' health in real time, tele-medicine platforms connect patients with physicians, and home tests enable self-diagnosis.
Technology companies are shaking up healthcare, targeting patients directly through virtual care, digital therapeutics, and more. The digital health sector accounted for 90 healthcare unicorns by the end of 2021, and attracted over $50B in global funding in 2021. And it's not just startups that want a piece of the healthcare pie - which, in the US, represents 18% of the nation's GDP - big tech companies are also investing heavily in consumer health products, services, and companies, according to CB Insights.
December 2021
What if the next global health crisis is a mental health pandemic, asked Gallup, concluding that such a crisis is already here. Anger, stress, worry and sadness have been on the rise globally for the past decade - long before the COVID-19 pandemic - and all reached record highs from 2020. Globally, seven in 10 people report that they are struggling or suffering, according to Gallup.
During 2021, more than 9 billion COVID vaccine doses were administered in 184 countries since the shot was first rolled out. Of those, roughly 2.8 billion were administered in mainland China.
November 2021
According to McKinsey survey, 37% of employees with mental illness and 52% of employees with a substance-use disorder indicated that they would avoid treatment because they didn't want anyone finding out about their condition. McKinsey asked: can you imagine anyone with asthma or diabetes avoiding care for fear that others might find out about their condition, so why is this acceptable with mental health? The firm also explained that its analysis of health-insurance claims data showed that people with chronic physical-health conditions have worse outcomes when they also have an unmanaged mental-health condition.
October 2021
September 2021
A startup called FindCenter, seeks to centralise resources for fighting burnout or seemingly any other personal affliction, as a kind of "Wikipedia for wisdom". Launched in late 2021, the free online portal contains 500,000 pages of articles, podcasts, videos, quotations, and books recommended by an international cadre of book editors, health professionals, and other topic experts.
August 2021
More and more people are talking to their bosses about their mental health. Surveys show employees want to work at a company whose culture supports mental health; in fact, it's becoming one of the most-requested benefits in the wake of the pandemic. This is especially true for young workers: In a recent Deloitte survey of more than 27,000 Millennials and GenZers around the world, nearly half ranked mental health as their first or second priority, noted HBR. See also: How to Talk About Your Mental Health with Your Employer and Navigating Mental Health at Work: A Reading List.
Telehealth took off during the pandemic, with everything from telepharmacy to teletherapy to remote diagnostics taking off. Add in that telemedicine M&A is heating up, and telemedecine is just getting started, claimed CB Insights.
For the FT, good brain health allows an individual to optimise their cognitive, behavioural and emotional functioning across an entire lifespan. It's not just mental health, as we think of it, even though according to estimates from the US National Center for Health Statistics, nearly three times the number of Americans now experience regular signs of depression or anxiety as before the pandemic. Brain health as researchers conceive it also includes interpersonal and work skills such as teamwork, leadership, adaptability and cognitive function, as well as the ability to maintain these qualities over a career. 
July 2021
June 2021
Future Normal reported that:
May 2021
April 2021
March 2021
Leaders of 23 countries and the World Health Organisation supported drafting an international treaty to help the world deal with future pandemics by sharing more information. Neither China - where COVID-19 originated - nor the US, with the world's highest death toll from the coronavirus, were among the treaty's initial backers.
February 2021
January 2021
December 2020
A global study revealed that lockdowns intended to stop the spread of the coronavirus had a negative effect on people's physical and mental health. More than 27 percent of respondents (out of a study of 8,000) said they had gained weight after going into "lockdown," according to a study published in the Journal of Obesity. Many also reported battling mental health ailments as a result of the economic and public health crises, noted GZERO Media.
The most severe restrictions on personal liberty since the Second World War were bound to have an effect on mental health. Writing for the World Economic Forum in the early stages of the pandemic, Elke Van Hoof, a Belgian clinical psychologist, noted that around 2.6bn people worldwide were then under some form of lockdown, which she termed "arguably the largest psychological experiment ever."
"Going to the doctor" could soon take on new meaning. Amid the coronavirus pandemic, healthcare providers in Europe and the US have been employing AI-powered chatbots to diagnose millions of people, according to consultancy Oliver Wyman. These "doc-bots" can serve patients day and night, they continuously learn and improve, and they are "economically compelling". 
November 2020
October 2020
September 2020
August 2020
The WHO confirmed that Africa has defeated wild polio after the virus was finally eliminated in Nigeria. The Africa Regional Certification Commission, a task group appointed by the WHO to eradicate the disease, certified the continent free of wild polio four years after the last recorded case. Africa's polio immunisation programme was launched by Nelson Mandela in 1996, but progress in Nigeria was stymied by geography, scepticism and militant groups.
Prior to the pandemic, noted HBR, many companies had increased their focus on workplace mental health (often in response to pressure from employees) and those efforts are even more imperative today. As we navigate various transitions over the coming months and years, leaders are likely to see employees struggle with anxiety, depression, burnout, trauma, and PTSD. Those mental health experiences will differ according to race, economic opportunity, citizenship status, job type, parenting and caregiving responsibilities, and many other variables. 
July 2020
June 2020
May 2020
As the world's health systems divert most of their attention to coronavirus, as many as 28 million elective surgeries could end up postponed, according to a new University of Birmingham study. While most are for benign conditions, more than 2 million are for cancer.
The World Health Organisation estimated that since early March 2020 there had been 159,000 more deaths in Europe than is normal for this time period. The excess deaths include those known to have died from COVID-19, as well as people who may have struggled to get medical treatment because of the overwhelmed state of hospitals.
Lots of companies were already working on biometric scanning and identification systems before the pandemic. Amazon was granted a patent technology that enabled its Alexa devices to determine your emotional state and whether you're sick (if you cough, sniffle or mention you're not feeling well.) Walmart filed a patent for a biometric shopping cart handle that would let it better determine if you were ill, based on your temperature or heart rate. As Covid-19 cases have spread, there has been increased investment to develop and deploy biometric scanning technologies, noted Future Today Institute.
April 2020
Cuba has 8.2 doctors per 1,000 people, by far the highest rate of any country in the world. For decades the Cuban regime has sent them abroad to earn cash and win hearts and minds. In early 2020, hundreds of Cuban doctors have fanned out across the world to help other countries fight the coronavirus.
An April 2020 edition of UK-based women's magazine Grazia featured healthcare workers on the covers. Replacing its usual celebrity cover stars were doctors, nurses, and paramedics from the National Health Service, fighting COVID-19 on the frontlines. The four covers showcased an anesthetist and intensive care doctor, an emergency physician, a paramedic and a senior staff nurse in an emergency department.
March 2020 
Predicting the coronavirus outbreak: How AI connects the dots to warn about disease threats: Canadian artificial intelligence firm BlueDot was able to warn about the new coronavirus days ahead of the official alerts from the Centers for Disease Control and Prevention and the World Health Organisation. The company was able to do this by tapping different sources of information beyond official statistics about the number of cases reported. BlueDot's AI algorithm, a type of computer program that improves as it processes more data, brings together news stories in dozens of languages, reports from plant and animal disease tracking networks and airline ticketing data. The result is an algorithm that's better at simulating disease spread than algorithms that rely on public health data – better enough to be able to predict outbreaks. 
New research highlighted how AI can accurately detect breast cancer A study undertaken by researchers from Google, Imperial College London and Northwestern University, which showcased the ability of AI to accurately detect breast cancer in mammography images. The system, which was trained on images from around 29,000 mammograms, was able to accurately identify cancer with a similar degree of accuracy to experienced radiologists.
Key information sources on coronavirus:
January 2020
AI is better than doctors at reading mammograms. A new study found that an algorithm outperformed six radiologists in detecting breast cancer.
The world will need 18 million more health workers by 2030. That's based on new data from the World Health Organisation.
A study found evidence that childhood exposure to significant traffic-related air pollution, or TRAP, is linked with structural changes in the brain. Conducted by the Cincinnati Children's Hospital Medical Centre, the study discovered that children who were exposed to higher levels of TRAP during their first year of life had reductions in their grey matter volume. That includes in the cerebellum. They also had reductions in cortical thickness at age 12 relative to their peers. Gray matter includes areas of the brain that are involved in sensory perception and motor control. Cerebellar abnormalities, according to the researchers, are "consistently associated with numerous mental health disorders including anxiety, ADHD, ASD, and schizophrenia.
December 2019
The World Health Organisation (WHO) – the United Nations' top public health body – released a list of the most pressing global health challenges that will shape the coming decade. Chief among them, according to WHO, is the climate crisis: Air pollution kills an estimated 7 million people every year, while climate change causes more extreme weather events, exacerbates malnutrition and fuels the spread of infectious diseases such as malaria. Delivering healthcare in conflict zones and investing in healthcare workers and resources are also listed as health challenges worthy of greater public attention. 
November 2019
October 2019
An ever growing number of people are being treated for mental illness. Some blame the modern world, yet critics warn that psychiatrists and big pharma have an interest in describing normal, even essential, human behaviour as an illness or disorder and suggest that we should be sceptical of claims that 25% of the population suffer from mental illness each year.
Despite the fact that over 200 million workdays are lost due to mental health conditions each year (US$16.8 billion in employee productivity), mental health largely remains a taboo subject. The majority of employees have never spoken to anyone at work about their mental health status.
The world is getting older. By 2030, the population that is over the age of 65 will rise by nearly 40 percent. By 2050, it will more than double. How can healthcare systems manage a big uptick in chronic diseases like heart disease, cancer, or Alzheimer's without going broke? Is immigration the answer? Or robots? These are just a few of the questions the next generation of political leaders will have to grapple with as our populations get older.
September 2019
A report by the Global Preparedness Monitoring Board (a joint body of the World Bank Group and the World Health Organisation) warned that the world is facing an uptick in infectious disease outbreaks that are increasingly difficult to control. Between 2011 and 2018, WHO tracked 1,483 separate epidemic events – diseases that spread to a large number of people in a specific population within a rapid timeframe – in 172 countries. In addition to the human cost, epidemic events devastate economies.
Obesity is the leading cause of death in America, costing the health care system $1.72 trillion, leading some to call for fat shaming as a means of transforming the lethargic mindset about obesity. 
19 years after the World Health Organisation declared the country free of the disease, the Philippines has declared a polio outbreak, an illness that primarily affects children. (The country has also grappled with a range of epidemics, including measles and dengue fever, as vaccination rates there continue to plummet.)
July 2019
Soon, we might fight cancer with better food: Researchers are presenting a machine learning model for identifying 'cancer-beating' bioactive molecules in foods. The model predicted anti-cancer therapeutics with classification accuracy of 84–90%. Researchers used their findings to construct a 'food map' with anti-cancer potential of each ingredient defined by the number of cancer-beating molecules they contain. 
Lack of knowledge, discrimination and stigma are often the biggest obstacles to seeking, or providing, care to people with mental health issues and the World Health Organisation (WHO) has been systemically addressing the problem with its Mental Health Action Plan since 2013, striving to bolster productive leadership for global mental health, improve information systems and provide comprehensive mental health services in community settings. This is particularly important in developing countries where the combination of poverty, myth and ritual often mean so many people suffer in silence without accessing treatment. Up to 85% of people with severe mental health issues receive no treatment in low and middle-income countries, according to WHO.
Malaria has been eliminated from Algeria and Argentina, an important milestone in fighting the mosquito-borne disease, revealed the World Health Organisation, adding that there were now 38 countries and territories that have been declared free of the disease, which had been making a comeback globally. 
June 2019
The world's poorest countries are paying some of the highest drug prices, with everyday medicines costing up to 30 times more than in rich nations The Washington-based Center for Global Development examined billions of dollars in spending by developing countries, concluding that low- and middle-income countries were paying 20 or 30 times more for medicines such as omeprazole, for heartburn, or paracetamol, a common pain reliever, found the Financial Times.
The World Health Organisation warned that the world has entered a new phase in which big outbreaks of deadly diseases like Ebola have become a new normal. The announcement came after the Democratic Republic of Congo faced the second largest outbreak ever of the Ebola virus and just a few years after the largest was brought to an end.
The first cooking school for cancer patients, Life Kitchen, opened in the UK. One side effect of chemotherapy is altered taste: cancer patients often find that their sense of taste changes significantly, or may even temporarily disappear. The Life Kitchen's three-hour classes teach attendees how to cook meals that are designed to be more enjoyable for those with an altered sense of taste. 
May 2019
April 2019
Malawi began a pilot programme for the world's first vaccine giving children partial protection from malaria. The RTS,S vaccine, produced by UK pharmaceutical giant GSK, trains the immune system to attack the malaria parasite. Meanwhile, a global atlas for malaria, containing better maps - ones that show where the disease is and how it moves around - are revolutionising the fight against malaria, according to Bill Gates.
Measles cases reported around the world have quadrupled over the past year to more than 112,000, according to the World Health Organization. Africa has been worst-hit, with cases of the dangerous respiratory illness up eight-fold across the continent. Cases are also rising in the US, Thailand, and other countries with traditionally high levels of vaccination – a trend that a WHO official attributed to online anti-vaccine conspiracy theories, noted GZEROMedia.
March 2019
February 2019
In Venezuela, around 13,000 doctors have fled in the past four years, and there's currently an 85 percent shortage of medicines. AIDS-related deaths have tripled in recent years, according to the FT. Diseases thought to be all but eradicated - like yellow fever, diphtheria, and tuberculosis - are resurgent, warned GZEROMedia. 
Further reading:
January 2019
December 2018
A new report from the American Cancer Society found that deaths from cancer have dropped 27% over the last 25 years, with an estimated 2.6 million fewer people dying of the disease. According to the report, the reduction can largely be attributed to a decline in smoking, better detection methods, and treatments of cancer at earlier stages, according to CB Insights.
Scientists discovered a breakthrough treatment to fight cancer, and claim the disease will no longer be deadly for future generations. Researchers at the Francis Crick Institute in London believe it is possible to strengthen the body's defences by transplanting immune cells from strangers. The team now wants to establish "immune banks" to store disease-fighting cells, meaning scientists and doctors could become more like engineers, upgrading the body rather than bombarding it with toxic chemotherapy.
Australian researchers claimed in 2018 that they had developed a 10-minute test that's capable of finding cancer cells at any location in the body. If further testing achieves the same results, this accomplishment could be a real breakthrough in fighting cancer. The potential for quick diagnoses could help detect and treat cancer early, potentially helping the outcomes for millions of people. The test works by looking for a unique DNA nanostructure that seems to be common to all types cancers. What's especially remarkable is that the variability of cancers makes finding one simple signature shared by them all very complicated.
Raconteur pointed to a vision that "hovers on a distant horizon", in which every citizen will recall their blood pressure and cholesterol levels as easily as their bank card PIN number. Most would have trained in cardio pulmonary resuscitation and the location of the nearest life-saving defibrillator machine would be triggered by an emergency call. Drones would fly in medication to beat traffic delays, medical-grade scanning booths could be positioned at supermarkets while condition-tracking sensors would be implanted in our bodies making hospital care an element of health rather than the overbearing and budget-draining norm.
Digital health is transforming the way that health care is delivered in many parts of the world, while empowering individuals to more effectively manage their health and navigate an increasingly complex health care system. With increasing number of hospitals implementing digital solutions, digital offerings have improved to more rapidly meet their needs. However, EY warned that costs are rising, physicians are under enormous time pressure, and health consumers are requiring more complex care. Careful thought needs to be given to how to build effective and efficient services. Health businesses should therefore think about digital investments that bring the consumer and physician closer together, building on the trust of that special bond to encourage data sharing.
Healthcare platform Ping An Good Doctor unveiled its first staffless medical clinic and  pharmacy. The 'One-minute Clinics' include a Smart Medicine Cabinet and Independent Advisory Room. Patients enter the booth to receive a virtual consultation. This is initially via Ping An's 'AI Doctor' software, which helps assess a patient's condition and supports the company's human physicians' diagnosis. Patients can then get their prescriptions from the attached Smart Medicine Cabinet vending machine, which stocks over 100 medications; any medicines not in stock can be purchased through the Ping An app and delivered in an hour.
It is estimated there are more than 7,000 identified rare diseases, yet only around 400 have licensed treatments. A rare disease is defined as affecting less than 200,000 people, but in some cases it could be as few as one or two families. Therefore, due to the smaller end-market, traditional drug-discovery financing models are often inadequate, noted Raconteur.
November 2018
October 2018
Technology in healthcare is increasingly becoming big business, reported Raconteur. According to a recent report from Markets and Markets, the global healthcare IT market is projected to reach $280.25bn by 2021, up from $134.25bn 2016, representing a compound annual growth rate of 15.9%. It's not surprising that some of the world's biggest IT players are turning their attention to this rapidly expanding field. Big data, artificial intelligence (AI) and the internet of things all have clear applications in the world of healthcare, and the major players are getting in on the act.
What might healthcare look like in the coming decades? CB Insights looked at different demographic, technological, and cultural shifts that are poised to change the landscape of healthcare in the next 10-15 years and where the opportunities might be. This includes:
The aging boomer population in the US as well as very different age distributions across other countries
How technologies like AI, genomics, and new types of monitoring are developing
The changing physician-patient relationship and societal/ethical implications of new technologies
New jobs that might exist in healthcare or grow in demand like genetic counseling and digital coaches
Regulatory shifts that might be highly impactful,
Debilitating mental illness that wrecks lives and careers is increasingly being addressed as a workplace issue, as employees and business leaders alike strive to overcome the stigma of mental illness.
The Wall Street Journal found that while holistic approaches to mental as well as physical wellness often include nutrition, the connection between food and mental health is now gaining traction in the medical community, too. Research in the field of nutritional psychiatry supports the scientific claim that what you eat and how you feel may be connected, especially when it comes to managing anxiety and depression.
Chatham House warned that, similar to climate change or antimicrobial resistance, non-communicable diseases (NCDs) represent a ticking time bomb for societies and economies. Yet global progress to tackle the rising burden of NCDs has not been adequate. NCDs such as diabetes, heart disease and cancer kill nearly 41 million people each year  -  many of them well under the age of 70.
Raconteur reported how, as the incidence of heart disease continues to climb with an ageing population, digital technology is transforming every aspect of prevention, diagnosis and management. Already, many doctors hold virtual clinics in which test results are reviewed and communicated to the patient, saving the need for further trips to the clinic and remote monitoring really comes into its own when a person needs a pacemaker or implantable cardioverter defibrillator device to control an abnormal heart rhythm or restart the heart if it stops.
How do you care for today while building the health of tomorrow? Explore the options in EY's annual report, New horizons: Executive insights on the future of health. Delivering health to a growing, ageing population will require digital technologies, a focus on health consumerism and a changing care model. Investment in digital solutions that focus on disease management and prevention is rising: diagnosis and monitoring of disease were the top funded digital health products in Q1 FY18 at US$270 million, according to EY.
Outlining a range of new forecasts, Shaping Tomorrow claimed that by 2023, markets will be under pressure to find revenue, and governments and healthcare sectors will be entering a period of significant disruption. 
Just one third of India's 1.3 billion people has health insurance, and Prime Minister Narendra Modi's government has now launched a plan called Ayushman Bharat (Long-Life India) to extend coverage to hundreds of millions more. Under the plan, needy families will receive nearly $7,000 a year in hospital expenses before they pay a penny.
There are many different ways to treat cardiovascular disease (CVD), but drugs and surgery alone will never be enough to reverse the so-called "Western way of death", warned Raconteur. A healthy lifestyle is critical. Support from relatives can also help, while also encouraging entire families to lead healthier lives. Lifestyle changes can produce dramatic results. For example, an estimated 60% of cases of type-2 diabetes could be prevented or delayed by measures such as weight reduction, diet and regular exercise.
As regards mental health, The School of Life believes that, in the midst of a breakdown, we often wonder whether we have gone mad. We have not. We're behaving oddly no doubt, but beneath the surface agitation, we are on a hidden yet logical search for health. We haven't become ill; we were ill already. Our crisis, if we can get through it, is an attempt to dislodge us from a toxic status quo and an insistent call to rebuild our lives on a more authentic and sincere basis.
In many countries, the way patients receive medical care has drastically changed over the past decade as most hospitals and doctors' offices have transitioned from paper charts to electronic health records that help clinicians order medications, document treatment decisions, and review laboratory results. These digital records can introduce numerous efficiencies and give patients and medical professionals more complete information on which to base decisions.
Medical research suggests that happiness certainly can reduce the risk of heart problems, reported Raconteur.  People with a positive outlook, who experience joy, happiness, excitement and contentment in their lives, are less likely to suffer heart disease, according to researchers from Harvard School of Public Health.They set out to examine the association between positive psychological wellbeing and cardiovascular disease, conducting a systemic review of all relevant existing research. 
The US gave an update on the spread of a polio-like disease, reported Quartz. The Centres for Disease Control and Prevention will provide weekly updates of new cases of acute flaccid myelitis, a disease that affects the spinal cord and can cause paralysis in children. The US has seen a substantial rise in cases in recent months.
In These are the economies with the most (and least) efficient health care, Bloomberg asked: want medical care without quickly draining your fortune? Try Singapore or Hong Kong as your healthy havens. The U.S. will cost you the most for treatment, both in absolute terms and relative to average incomes, while life expectancy of Americans - about 79 years - was exceeded by more than 25 countries and territories, according to an annual Bloomberg analysis in almost 200 economies.
The World Health Organisation found that more than 90% of the world's young people, around 1.8 billion children, are exposed to toxic air pollution today. That's a ticking health time bomb for many countries around the world, warned GZEROMedia.
Further reading:
September 2018
UNICEF offered life-saving treatment to 4 million children for severe malnutrition in 2017.
Humanity has only ever eradicated one disease: smallpox. Progress has been made with big killers such as malaria and AIDS, but much work remains to be done, warned The Economist. 
Indeed, there are about 10,000 known human diseases, yet human doctors are only able to recall a fraction of them at any given moment. As many as 40,500 patients die annually in intensive care in the U.S. as a result of misdiagnosis, according to a 2012 Johns Hopkins study. A British entrepreneur believes that AI can help doctors avoid these mistakes.
Early diagnosis saves lives. This sounds obviously correct, and much early diagnosis can, without doubt, be a very good thing. What's surprising is that in the wrong circumstances, it can also be a very bad one, argued Prospect. 
A WHO report estimates that more than a quarter of people worldwide - 1.4 billion - are not doing enough physical exercise, a figure that has barely improved since 2001. Inactivity raises the risk of a raft of health problems, such as heart disease, type-2 diabetes and some cancers.
In the first-ever UN event dedicated to mental health, the head of the WHO met with activists and scientists to discuss the epidemic that causes 800,000 suicides globally, every year.
A whole host of factors, from diet and alcohol intake to physical activity and blood pressure, can affect cardiovascular health - an infographic explained the importance of each and their impact on the heart
By 2050, half the world's population - up to five billion people - are expected to be short-sighted compared to roughly 1.4 billion people today, according to a 2016 study published in the journal Ophthalmology. More intense education and a lack of time spent outdoors is leading to an explosion in the condition, warn experts. From glaucoma to cataracts, incidence rates for the range of eye conditions worsen as people get older. An ageing population means a growing number of people will suffer from some form of sight loss in the future - see Raconteur infographic.
Too often, public transit is insufficiently designed for people who are blind or have a low level of vision. Be My Eyes and Moovit teamed up to pursue one common goal: to make public transit more accessible for people living with blindness or vision loss. 
Further reading:
August 2018
July 2018
June 2018
Pre 2018
Disease can strike any of us at any time. However, many now believe that diseases can be completely eradicated. The most important of these so far is smallpox, which thanks to vaccination, was removed from the world in 1977.
The death toll from malaria has been reduced by more than half since 2000, thanks to a multi-pronged attack. But a lot more remains to be done. There's no vaccine for malaria yet, but the world has been getting better at treating and preventing the deadly disease, according to a new study. Research published in the New England Journal of Medicine found that the death rate from malaria in sub-Saharan Africa has dropped by 57% since 2000.
While HIV/AIDS is still a serious health threat, with the availability of antiretroviral treatment, the number of deaths from AIDS has been declining over the last decade.
Analysing the top causes of death worldwide, one finds that 13% of all human deaths are now caused by heart attacks; in the richest countries, 16% and in the poorest, 6%.
Drug-resistant TB is now at record levels according to a UN report calling for better diagnosis of the disease.
Every year 600,000 non-tobacco users, mostly women and children, die from exposure to tobacco smoke.
The latest data from the World Bank suggests an improving situation for women's health.
Please also see a related infographic by Chloe Tseng.
It was claimed that a Human Genome Project for personalised health care is needed, linking up genetics with promising research on the impact of environmental factors affecting disease, using alternative scenarios based on diet and lifestyle that can increase or decrease the likelihood of cancer, diabetes, or heart disease, and other illnesses.
It was also claimed that we might be entering an age of pandemics.
A laboratory in Mali started to rear Africa's first mosquitoes that are genetically modified to resist malaria, according to Glimpses of the Future.
In order to provide universal access to reproductive, maternal and newborn health services in the 51 countries with the lowest incomes and highest burden of disease, more than 4.2 million health workers are required. The World Health Organisation recognises the role that midwives play in reducing infant mortality rates and wants to increase the number of midwives. Unicef offered18-month midwife training programs in Pakistan and Afghanistan - see here.
With most focus on HIV/AIDS, malaria and TB, relatively few resources are devoted to tropical diseases like dengue fever, hookworm and schistosomiasis afflicting some 1bn people.
News broke in India of patients infected with tuberculosis (TB) that has become resistant to all the drugs used against the disease.  Physicians called the strain TDR, for Totally Drug-Resistant TB.  This followed earlier moves by health ministers from countries with the highest rates of extreme drug-resistant (XDR) TB committed to an action plan to stop and reverse the global epidemic of the disease.
Ain't no cure for love, sung Leonard Cohen, but now it appears that perhaps there ain't no cure for life either, leading some experts to express strong concern at the increasing medicalisation of vast swathes of society. This could lead to almost every piece of human behaviour can be classified as being in some way aberrant, with a tendency for new categories, new ways not to be 'normal' to be invented, allegedly often at the behest of drug companies looking for a new drug.