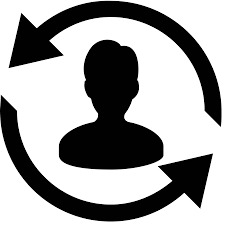 Please see below selected recent immortality-related change.
See also:
November 2021
September 2021
July 2021
June 2021
May 2021
February 2021
New World, Same Humans reported on the following developments:
September 2020
Could a TED talk be used to digitally reanimate people 100 years from now, asked Future Today Institute? Researchers at Facebook used this corpus of TED talks to train a generative AI that now replicates the voices of Jane Goodall, Bill Gates and many others
February 2020
A viral two-minute video showed a mother interacting with her young daughter inside virtual reality. They are being reunited after a long time apart. The mother sobs and reaches out to her child. They sing a birthday song, and eat seaweed soup. We see the woman's husband and three other children looking on via a monitor in another room. The mother in the video is Jang Ji-sung, from South Korea. Jang's daughter, Nayeon, died three years ago from a rare blood disease. The Nayeon that appears to Jang is a virtual entity, created by the producers of a documentary called I Met You. Those producers used a child actor and motion capture to reproduce the movements of a seven-year-old girl, and then superimposed a representation of Nayeon's face on to that digital mannequin. They synthesised a digital version of Nayeon's voice. The result inside the VR environment is an apparently living, breathing, talking child. One can see the full clip here
December 2019
Tech gurus drew headlines in 2019 for trying to "hack" their way into living longer, with one man reportedly going so far as to inject stem cells into every joint in his body. Such biohacking is expanding beyond Silicon Valley techies to become a more global, commercialised trend.
May 2019
March 2019
October 2018
47% of American respondents to a survey by YouGov said they believe in ghosts. Indeed, around 15% of them reckon that they have seen one. People who left school aged 18 or younger and those who identify as either Middle Eastern, Native American or mixed race have a far higher propensity to believe in ghosts. Most striking is the large gender gap. Some 53% of women believe in ghosts compared with 40% of men.
Further reading:
September 2018