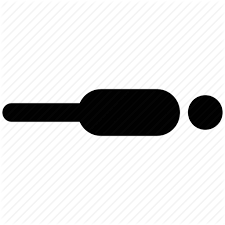 Please see recent death-related change below.
See also:
In figures:
May 2023
In A longer life often means a worse death, Big Think argued that much end-of-life care tends to boost lifespan, with little benefit to healthspan. Drugs and procedures that treat underlying medical conditions in the elderly are often hamstrung in how much "health" they can truly restore. Ultimately, the best way to boost healthspan and hopefully remain independent until the very end is to prevent debilitating conditions from ever cropping up in the first place. 
In many countries, developments in medicine and social changes have increased life expectancy and also influenced where people are likely to die. When dying happened at home, it allowed to generations to witness dying, and to grow up with an idea of what dying involves, and what others might need of us when they are dying. Rather than spending our final days at home, we die in institutions such as hospitals and hospices, and dying has become removed and remote. Being told we are dying by someone we trust to have knowledge, such as a doctor, breaks through this suspension of reality and can be disorientating and confusing.
Sometimes people with dementia who hadn't been coherent for years will suddenly revert to their mentally sharp selves for up to several hours, and then die shortly after. The most dramatic case noted by one team was a patient who was bedridden, did not speak, and was unresponsive, according to a clinical director in a hospice care team, who explained "One day the patient got out of bed, went to the dining room, had a steak and engaged with family. The patient then returned to bed, went to sleep, and died the next day." Evidence of this phenomenon, now known as "terminal lucidity" or "the rally," can be found in medical papers from as far back as the 1700s - yet we still don't know much about it.
April 2023
February 2023
A survey conducted by the Pew Research Center about Americans' opinions on death. When asked how long they would want to live, 69% gave a number between 78 and 100. The average ideal life span turned out to be about 90. Only 8% said that they would want to live beyond 100, and only 4% said they would want to live beyond 120.
December 2022
By pumping an experimental substance into the veins and arteries of animals that had been lying deceased for an hour, Yale researchers got their hearts to start beating again. The technology is very far away from use in humans, according to a bioethicist at Yale University. In the short term, scientists said, they hope that their research could help doctors preserve the organs of the recently deceased for use in transplants, but for The Atlantic, longer-term implications can't be ignored: if we have the power to reanimate the heart or other organs of the recently deceased, at what point might we be able to reverse sudden deaths? For millions of people who have lost loved ones to, say, a sudden heart attack or stroke, it's not dystopian to imagine an injection that could reverse tragedies long considered irreversible.
Further reading:
October 2022
September 2022
Developed by Dutch startup Loop Biotech, the Living Cocoon is a casket made of mycelium. It takes seven days to grow using local waste ingredients and 30-45 days to disappear once placed in the earth. A human body buried in a mushroom casket is estimated to decompose within three years, versus 10 to 20 in traditional caskets or coffins. Not only is the process faster, it's also cleaner. Toxins in the human body are neutralised by networks of fungi and bacteria, preventing toxins from polluting the soil. Dela, the leading Dutch burial insurance provider, announced that it's including Loop's caskets in its range of funeral products for both burials and cremations. 
Aquamation, or flame-less cremation, is a form of water-based cremation that replicates a traditional burial and cremation processes but with significantly fewer carbon emissions. An alkaline solution is heated in a tank that dissolves the body and leaves just the skeleton, which can then be pulverised and returned to the family, like ashes from cremation. Aquamation yields up to 30% more ashes than flame cremation and the remaining sterile solution is rich in organic compounds that can then be used as fertiliser or cleaned and used as water.  
August 2022
Researchers restored circulation and cellular activity in the vital organs of pigs, such as the heart and brain, one hour after the animals died. The research challenges the idea that cardiac death - which occurs when blood circulation and oxygenation stops - is irreversible, and raises ethical questions about the definition of death. The work followed earlier experiments by the same scientists in which they revived the disembodied brains of pigs four hours after the animals died, calling into question the idea that brain death is final.
People who take psychedelics reported diminished fear of dying. The substances could play a role in dealing with anxiety and distress in end-of-life care.
July 2022
June 2022
Ingemar Patrick Linden, in The Case Against Death, argued that we find ourselves at a turning point in history where the old stories in praise of human mortality are beginning to lose their grip. We are less willing to see death as a just divine punishment, less certain of an afterlife, less inclined to accept that everything that happens by nature is thereby good, and we are no longer certain that nothing can be done about death. We are beginning to allow ourselves to openly admit what our actions already say: namely, that we want youth and life and that we hate aging and death. A rebellion against death is brewing.
Further reading:
May 2022
Psyche noted that the disorientation of grief can lead to a sense that a part of who we are has died along with the person we have lost. Our sense of self is partly bound up with whom we love - a fact that seems to be reflected in research showing similarities in the neural representations of the self and close others. The extent to which someone feels a loss of identity after the death of a loved one could help explain individual differences in adaptation. What does it mean to be a parent after your child has died? How does a widow act differently than a spouse? People with more severe grieving tend to have more difficulty describing their identity outside of who they were in relation to the person who died
February 2022
Scientists may be closer to answering an age-old question about what happens to the human brain as we die. Neuroscientists accidentally recorded a dying brain while they were using electroencephalography (EEG) to detect and treat seizures in an 87-year-old man and the patient suffered a heart attack.
December 2021
Suicidal thoughts and behaviours are a major public health problem: worldwide, we lose approximately 700,000 people to suicide every year. Recent global statistics for suicidal thoughts and behaviours are difficult to ascertain, and vary by nation, but a 2020 survey found that, in the United States alone, an estimated 4.9 per cent of adults had serious thoughts of suicide, and about 0.5 per cent reported a suicide attempt in the past year. 
October 2021
Some scientists believe that modern old age means we're not living longer, but dying for longer. This has made the quest to make death optional, or at least meaningfully delay it, no longer a fringe pursuit. Curio explored new methods to circumvent the ageing process as tech titans invest in the quest to extend our lives.
September 2021
The remains of 1,106 people killed on September 11, 2001 - roughly 40 percent of the Ground Zero death toll - have never been identified. For two decades, medical examiners have been performing DNA tests on 22,000 body parts recovered from the wreckage hoping for matches so that families can conduct some sort of burial for their loved ones.
August 2021
July 2021
March 2021
The disruption in healthcare services caused by Covid-19 may have led to an estimated 239,000 maternal and child deaths in South Asia, according to a UN report. It's focused on Afghanistan, Nepal, Bangladesh, India, Pakistan and Sri Lanka, home to some 1.8 billion people. The report found that women, children and adolescents were the worst-hit.
The UK saw 7% more deaths than normally expected during 2020 - one of the highest in Europe, data from the Office for National Statistics showed. Within the UK, England's death rate was 8% above expected levels across the whole year, Scotland's was 6%, Northern Ireland 5% and Wales 4%. During the autumn wave in 2020, Poland, Spain and Belgium were among the worst affected countries.
February 2021
Recompose announced that they had finally started operations, after years of working to make composting a legal method of handling the remains of a deceased human. The company's first facility is located in Washington state, US has ten vessels for natural organic reduction, also known as human composting. During the 'laying in', the body is laid in a cradle surrounded by wood chips, alfalfa and straw. The cradle is then placed in a vessel and covered with more plant material, and is left there for 30 days. Microbes and oxygen combine to break down everything, leaving a rich material, much like topsoil purchased for use in a garden. Each body creates one cubic yard of soil amendment.
October 2020
Covid-19 cuts against a long-standing trend. Since the second world war, wealthy states have had few massive episodes of premature fatality. Their cultures tended to push mortality out of sight, into hospitals and out of polite conversation. The pandemic nudged people in the rich world to adopt the open and pragmatic approaches to death that are more typical in developing countries, where poverty, poor health care, dangerous roads and armed conflict keep people on familiar terms with mortality.
For philosopher Roman Krznaric, summarising part of his own book, The Good Ancestor: How to Think Long Term in a Short-Term World, we must learn to confront the terror of death and develop the courage to explore how awareness of our mortality can help us navigate the now. He asks us to think of Frida Kahlo's self-portrait Thinking About Death, which has a macabre skull plastered on her forehead, or to consider the advice of Albert Camus: "Come to terms with death. Thereafter anything is possible." But coming to terms with death is easier said than done. One of the secrets for doing so is not to spend hours contemplating visions of the Grim Reaper, but to reimagine our relationship with time itself.
September 2020
Air pollution in Lagos, Nigeria's most populous city, caused more than 11,000 premature deaths in 2018 alone, according to a World Bank study. Children under five accounted for a majority of those deaths.
June 2020
Heart disease, stroke, and lung disease remain the top three killers globally. Malaria and influenza also contribute significantly to global mortality, with the former estimated to have killed 445,000 people in 2016 and the latter as the likely cause of death for between 250,000 and 500,000 people annually. With close to 400,000 lives lost in just the first six months of the pandemic, Covid-19 quickly rose to be a new leading cause of death worldwide.
A new breed of professional is helping find a way for many to keep "living on" after death, and while many call them digital embalmers, a better term, argued Forbes is "keepers of our digital afterlife".  
May 2020
Public health experts warned that as lockdowns and travel restrictions reduced access to preventive care and vaccinations around the world, 1.2 million children could die in the second half of 2020 alone. This would be the first rise in global child mortality in six decades. Among the countries expected to be hardest hit were Brazil, Nigeria, Somalia, and Pakistan. 
February 2020
The question of digital afterlife has been examind by Faheem Hussain, a clinical assistant professor in the School for the Future of Innovation in Society at Arizona State University. During a talk entitled Our Digital Afterlife, Hussain entertained questions that are hard to answer, noting that "We have normalised talking about safety and security of our data and privacy, but we should also start including the conversation of how to manage data afterwards. It's a bit tricky because it involves death and no one wants to talk about it."
December 2019
September 2019
May 2019
April 2019
The Institute for Arts and Ideas investigated why we record deaths and examined whose deaths are considered worthy of recording and whose not. This reflects Theodore Zeldin's view that if the past is replayed too fast, life seems futile, and humanity resembles water flowing from a tap, straight down the drain.  For Zeldin, a film of history for today needs to be in slow motion, showing every person who ever lived as a star, though dimly visible in a night sky, a history still unexplored. 
The death café movement began in 2010, when Jon Underwood in East London read an article about the cafés mortels pioneered by a Swiss sociologist to "bring death out of silence." Underwood quit his job and published an online how-to guide for facilitators, with the goal of "helping people make the most of their (finite) lives. For Quartz, decades of social psychology research suggest such an approach actually has health benefits. Indeed, the  "death positive movement," which includes death doulas, mortician vloggers, and colouring book creators, seems to have gone viral online, while the app WeCroak reminds people they're going to die five times a day!
March 2019
According to BBC figures, more than 70% of people globally still die from non-communicable, chronic diseases. These are not passed from person to person and typically progress slowly. The biggest single killer is cardiovascular disease, which affects the heart and arteries and is responsible for every third death. This is twice the rate of cancers - the second leading case - which account for about one in six of all deaths. Other non-contagious diseases such as diabetes, certain respiratory diseases and dementia are also near the top of the list.
February 2019
January 2019
December 2018
Child mortality has fallen by more than half since 1990. In developing regions, the gains are even more impressive. In Africa, 17% of children died before reaching age 5 in 1990. By 2015, that was down to 8%. In the world's second-largest country, India, child mortality fell by 69% in that timespan, or over two-thirds. In China, the most populous, it fell by 83%. 
Further reading: 
November 2018
The global suicide rate has fallen by 38 percent since peaking in 1994, according to The Economist. That means some 4 million lives were saved (for comparison: a million people have died in armed conflict during the same period, noted GZEROMedia).
October 2018
In 1990, 12.5 million children around the world died before reaching the age of five. In 2017, that figure was just 5.4 million. Extrapolated over 28 years, this means that international and local efforts to improve the health of children have saved the lives of 100 million children. See also: What Counts? - Child Mortality Rate.
Around the world, suicide rates are falling as a result of urbanisation, greater freedom and some helpful policies. The US is the notable exception: since 2000, its suicide rate has risen by 18%, compared with a 29% drop in the world as a whole. The Economist argued that it could learn from the progress made elsewhere, and more lives could be saved globally with better health services, labour-market policies and curbs on alcohol, guns, pesticides and pills.
47% of American respondents to a survey by YouGov said they believe in ghosts. Indeed, around 15% of them reckon that they have seen one. People who left school aged 18 or younger and those who identify as either Middle Eastern, Native American or mixed race have a far higher propensity to believe in ghosts. Most striking is the large gender gap. Some 53% of women believe in ghosts compared with 40% of men.
September 2018
August 2018
July 2018
The Voluntary Human Extinction Movement makes a very controversial suggestion for saving the planet - let humans die out.
June 2018
The specifics of green burials vary widely, but typically they require far fewer resources for the care of the body and skip a number of the traditional steps, making them better for the environment. Plus, they can save families on funeral costs. Interest in these pared-down, eco-friendly options has grown as people look for ways to cut their carbon footprint. For example, nearly 54% of Americans are reportedly considering a green burial, and 72% of cemeteries are reporting an increased demand, according to a survey released earlier this year by the US National Funeral Directors Association.
Pre-2018