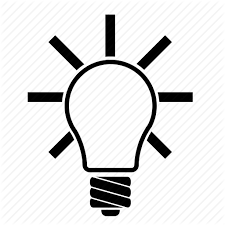 Please see below selected recent innovation-related change. 
See also:
November 2020
Individuals are often idolised as masters of ideas, but according to Whole Foods CEO John Mackey, it usually takes many people iterating and taking chances for a company to be truly innovative. By giving teams the freedom to try (and fail) without being micro-managed, organisations can create a culture that allows innovation to happen, not one that tries to force it to happen, reported Big Think.
July 2020
June 2020
The intense innovation activity ignited by the global pandemic showed some companies are moving faster and taking bigger risks than could have been imagined a few months earlier. A further impetus to rethinking established and cumbersome innovation approaches is the acceleration of many trends that are already underway. The lockdown brought forward a shift to on-line work practices and team-sharing platforms while creating new opportunities. For example, 3D printing is getting a boost by helping to replace faraway suppliers with nearby 3D printing contractors and make supply chains more resilient.
December 2019
Azeem Azhar asked how we should we manage innovation. In a field like medicine, we've established a rigorous and scientifically-validated approach to testing and approving drugs, based on clinical trials and randomised controlled tests. In the finance and insurance industries, new entrants must comply with strict rules that protect the consumer. Capital adequacy and anti-money laundering requirements ensure the integrity of the financial system, supposedly. However, the tech industry has had no such framework. It has enjoyed "permissionless innovation" since the advent of the Internet fifty years ago. The open platform enabled entrepreneurs to try new things without getting permission from regulators or, indeed, anyone else.
Surveys often show that managers tend to consider compliance restrictions and a lack of resources as the main obstacles to innovation. This common wisdom suggests eradicating all constraints: by getting rid of rules and boundaries, creativity, and innovative thinking will thrive. Harvard Business Review research, however, challenged this wisdom and suggested that managers can innovate better by embracing constraints. HBR reviewed 145 empirical studies on the effects of constraints on creativity and innovation, and found that individuals, teams, and organisations alike benefit from a healthy dose of constraints. It is only when the constraints become too high that they stifle creativity and innovation.
July 2019
The Innovation 360 Group consulting firm analysed more than 1,000 companies in more than 60 countries to build an extensive database on innovation. They examined their respondents' insights on how and why innovation projects prosper or fail. They found that executives can now choose from a variety of tools to measure and manage innovation. Organisations must take a holistic approach to change as they interpret what they've been through, their present situation and their likely future scenarios, and the implementation of "innovation analytics" can turn ephemeral information into concrete data.
December 2018
November 2018
October 2018
August 2018
Business innovation is when an organisation introduces new processes, services, or products to affect positive change in their business. This can include improving existing methods or practices, or starting from scratch. For Raconteur, the experience of innovation will vary greatly from company to company, but there are some common pitfalls which can, and should, be avoided. 
June-July 2018 
The Global Innovation Index 2018 focused on the theme of 'Energising the World with Innovation'. Energy demand is reaching unprecedented levels as a result of a growing world population, rapid urbanisation, and industrialisation. Higher levels of technological and non-technological innovation are required to meet this demand, both on the production side of the energy equation (alternative sources, smart grids, and new advanced energy storage technologies) and on the consumption side (smart cities, homes, and buildings; energy-efficient industries; and transport and future mobility). Innovation plays key roles in addressing both sides of that equation.
GDPR will kill the innovation economy, warned Quartz, arguing that users are more keen to accept new privacy agreements from behemoths like Facebook than smaller companies, which could force more humble startups into extinction.
May 2018
Policymakers, non-government organisations, charities and entrepreneurs across the world are showing increasing interest in "social innovation" as a means of addressing various problems, from poverty and homelessness to environmental degradation. But what does the term actually mean, asked The Economist Intelligence Unit? 
As the concept of social innovation has gained currency, more efforts have been made to bring rigour to the field by defining the term more clearly and analysing best practices in its application. So far there have been few attempts to examine how countries can encourage and enable social innovation. That is the aim of an index and white paper, commissioned by The Nippon Foundation.
June 2016
The pace of innovation among global corporations, universities, government agencies and research institutions has reached record levels, according to Thomson Reuters' new report: '2016 State of Innovation Report: Disruptive Game-Changing Innovation'.This year's study finds a double-digit year-over-year surge in innovation growth, led by significant increases in the Medical Devices, Home Appliances, Aerospace and Defense, Information Technology, and the Oil & Gas sectors. The study also tracks global scientific literature and scholarly research that typically precedes discovery and the protection of innovation rights. Total scientific literature production, in contrast to overall patent volume, has posted a year-over-year decline, suggesting a potential slowdown in future innovation growth.
'Why Europe lags on innovation' argued that the problem is not regulation; it's Europe's obsession with risk. Europe has driven global innovation for centuries. Modern science, enlightenment, the industrial revolution: This quest for knowledge, evidence, and new solutions has always been the basis of European prosperity. Today we ought to remember this legacy. Europe's economy can only continue to compete globally if we invest in more innovation.
The fact that we have always hungered for innovation is evident from the history of human kind. This hunger for progress also explains why innovation is the driving force behind economic growth. As innovation transforms the way we live, work and do business, what can we learn from organisations that are harnessing its power most effectively? PwC has just launched its Spotlight on Innovation which curates the best of PwC's insights in this space. 
May 2016
Countries around the world are trying to emulate Silicon Valley's success by trying to construct similar frameworks in the hope of building the next Google, according to INSEAD. There are three key policy elements that can mean the difference between success and failure. First, policies matter. From tax incentives to regulations and from grants to funding, the role of policies is crucial. Secondly, innovators need political stability, streamlined tax structures, inter-agency cooperation, supportive research institutions and fluid links between public researchers and private companies. Thirdly, risks need to be made attractive. Entrepreneurs and innovators need clear legal frameworks, clear fiscal frameworks and clear business frameworks to mitigate risk and investment confidently.
April 2016
Amsterdam won the European Commission's title European Capital of Innovation 2016, ahead of Turin and Paris. Honourable mentions went to Berlin, Eindhoven, Glasgow, Milan, Oxford and Vienna. No central or eastern European cities made the shortlist.
March 2016
February 2016
The Fourth Industrial Revolution is study in contrasts, according to the GE Global Innovation Barometer. Optimism about the power of innovation to address some of society's greatest challenges, mixed with fear of "Digital Darwinism" and becoming obsolete. A growing recognition of collaboration as a competitive advantage, combined with the empowerment of individuals who have access to an increasing array of digital tools. For a glimpse of how these trends are shaping the future of work and the global competitive landscape, GE asked several thought leaders to share their outlook on the digital revolution - and animators to bring those visions to life.
January 2016
December 2015
Financial chiefs are more inclined to spend on research and development despite economic worries abroad. Some 36% of businesses planned to invest in R&D, up from 27% year earlier, the Grant Thornton International Business Report found when it asked US business leaders about their third-quarter sentiments. t the same time, North American CFOs are increasingly concerned about domestic impact from the slowing Chinese economy, which is affecting revenue growth expectations, according to Deloitte's latest Global CFO Signals report.
Strategy&'s 2015 Global Innovation 1000 Study found that firms that favour a more global R&D footprint outperform their less globalised competitors on a variety of financial measures. But going global simply to be global isn't the answer. Company leaders must clearly articulate, as part of the overall business strategy, the role that innovation plays in the company's mission. For example, companies should first decide which geographic markets and customers are critical to their growth strategy and then determine where R&D resources need to reside in order to best understand and serve those markets. It's those types of decisions that should inform the organization's global R&D footprint.
November 2015
Valeo announced the results of its international innovation contest, which involved inviting students from around the world to play an active role in automobile innovation by designing the product or system that will create smarter, more intuitive cars by 2030. First prize went to the Chinese team "Falcon View" from Peking University. They came up with a new way for autonomous cars to detect their surroundings. Instead of using lasers, the team built a cheaper wheel-based system using a camera. Two teams tied for second place. A German team "Auto Gen Z" from Saarland University developed a connected system, reinforcing traffic safety. This alternative system effectively combines the three mirrors in a car into a single, wide-screen display. An Indian team "M.A.D" from Sri Aurobindo International Center of Education in Pondicherry also created a connected system reinforcing traffic safety. Based on satellite navigation, this advanced collision warning system alerts drivers, in real time, from potentially dangerous conditions.
Research by strategy+business found that the geographic footprint of innovation is changing dramatically as research and development programs become more global. An overwhelming 94% of the world's largest innovators now conduct elements of their R&D programmes abroad, according to the 2015 Global Innovation 1000 study, s+b's annual analysis of corporate R&D spending. These companies are shifting their innovation investment to countries in which their sales and manufacturing are growing fastest, and where they can access the right technical talent. Innovation spending has boomed in China and India since the 2008 study, when s+b first charted the global flows of corporate R&D spending. Collectively, in fact, more R&D is now conducted in Asia than in North America or Europe.
In The Imagination Gap, strategy+business warned that a future that hasn't quite conformed to prior expectations is perhaps the most striking facet of Strategy&'s recent series on industry trends, an in-depth analysis of the prospects for 16 of the world's bellwether sectors. A single conclusion is common to all of them: to profit - indeed, to survive - in 2015 and beyond, companies must not just adopt new, unanticipated, and more decentralised forms of digitisation and technological innovation, but must use them to reshape their business models. Companies in every industry are confronting an imagination gap between the established and safe - but rapidly aging - way of doing business and the opportunities and challenges of the technologies emerging today.
The EU's Business Innovation Observatory was established in early 2012 under a mandate from DG Growth and with a EUR 1 700 000 budget to provide intelligence on the latest business and industrial innovation trends emerging in the European institutional, political, legal, and socio-economic context and evaluate how external factors influence the development of these innovations. The objective has been to facilitate the mutual sharing of perspectives and learning between stakeholders, identify critical success factors for firm strength, link barriers to success with relevant policy gaps and to deliver action-oriented recommendations. Through the observatory PwC Luxembourg in collaboration with PwC Netherlands and PwC Sweden has already published 58 case studies on novel business or industrial innovation trends. The case studies detail over 300 company business cases focused on topics such as big data, internet of things, new business models in ICT, the collaborative economy, workplace innovation, clean technologies, smart factories, connected devices and wearable technologies. A further 10 case studies are currently under development focused on space tech and services, servitisation, and the sustainable supply of raw materials.
October 2015
As corporations seek greater revenues from working with entrepreneurs, large and small businesses are failing to use digital collaboration to innovate together, according to new research by Accenture. As a result, they are putting at risk a $1.5 trillion growth opportunity, equivalent to 2.2 percent of global GDP. In the United States, $433 billion of potential growth is at risk, equivalent of 2.7 percent of the U.S. economy. The report, Harnessing the Power of Entrepreneurs to Open Innovation, surveyed more than 1,000 entrepreneurs and 1,000 large companies in the G20 economies. It found that 82 percent of corporates say they can learn from startups/ entrepreneurs about how to become a digital business. And they expect the proportion of their revenues generated by collaboration with entrepreneurs to rise from an average of 9 percent today to 20 percent in five years.
September 2015
Robert B. Tucker, President of The Innovation Resource Consulting Group. listed his top 10 innovative companies. He believes that the criteria for existing lists is too narrow, and therefore incomplete. Some focus solely on patents (Thomson Reuters), R&D spending (Booz and Co.), three-year financial performance (BCG), "innovation premium" (Forbes) and a "popularity poll" among a magazine's editorial staff (Fast Company). However, Tucker believes additional criteria are also important: visionary leadership, innovation culture, customer delight, corporate reputation, unique business model, and sustainable process for innovation.
August 2015
July 2015
June 2015
Interviewed by Chief Executive, Deloitte's US CEO Cathy Englebert heavily emphasised the firm's strategic focus on innovation around technology, with specific mention of digital, cloud, 3D, cyber, artificial intelligence and analytics. Englebert said, "The ecosystem of the digital economy is evolving. We intend to partner with companies and form alliances and collaborations in this ecosystem of emerging digital communication. Cyber is a key area for us. Cyber conjures high-profile breaches, but for us it's about methodology. Is it vigilant, resilient and secure? We're also examining the impact of such things as 3D and wearables. Then there's analytics. Like everyone, we're investing in analytics and how they can be used in business. We want to help our clients use big data to drive their strategy."
May 2015
April 2015
In The eight essentials of innovation, McKinsey argued that strategic and organisational factors are what separate successful big-company innovators from the rest of the field.
March 2015
February 2015
January 2015
2014
Selected innovation-related intelligence during 2014:
New research suggested that there are two types of innovation culture: formulaic Cultures at found in companies like BMW, and entrepreneurial Cultures as found in companies like Apple, Facebook and Google.
Open innovation has become a strategic issue for many large companies. This article examines 15 companies' approach to open innovation collaboration between global firms and start-ups.
claimed that creating new businesses in any environment is difficult, but, unfortunately, much of the difficulty of doing this within a large company is self-inflicted. There are seven common mistakes that enterprises make in the pursuit of net new growth. Understand them, and how they can be avoided.
EY and the University of Aachen pointed out that 90% of corporate innovation efforts do not result in new products or services, so a tool to help an organisation understand how to measure success is badly needed.
A futurologist argued that businesses can only find 'true innovation' by ignoring what the market dictates and embracing creative, disruptive thinking instead.
Innovation methodologies are rapidly evolving. The newest form is Co-Innovation. Core to this approach is collective intelligence which is now possible to formally organise in three pillars.
Data from the European Commission found that Sweden is the European Union's most innovative nation, followed by Denmark, Germany and Finland - the four countries that invest most in research and innovation.
How to Create an Innovation Culture explained how one goes about building an innovative organisation ought to be unique. But for every organisation, it starts with the right mindset - the unexpected must be expected.
How To Measure Innovation claimed that organisations need to disrupt the business-as-usual mindset.
Thomson Reuters released its "2014 State of Innovation" report which analysed global patent data as a proxy for innovation across 12 key technology areas
Total worldwide patent volume across the 12 technology areas increased by 26% over the prior year, with 11 of the 12 sectors showing increases. The only area to decline was the Biotechnology sector.
Innovation Trends claimed to identify six of the most significant trends shaping the innovation field in 2014.
Measuring the Performance of Corporate Innovation Initiatives argued that the business models of large corporations are being disrupted faster than ever before.
2012
In The Innovator's Manifesto: Harnessing the power of disruption, Deloitte argued that while most people may think that innovation is a game of luck with no way to predict success, it can be much more predictable than business leaders think.
"Next Five in Five" is an IBM list of innovations that it claims have the potential to change the way people work, live and play over the next five years.
There is a wide range of methods and strategies for fostering innovation. A collection of videos featured top innovators (the example below focusing on creating an innovative culture) across many industries, who articulated what innovation means to them.
2011
Key developments in 2011:
The Global Innovation Index claimed to show which nations are on the rise and which are not.
In Eye on Innovation. Dialog explored how the right information can help organisations find and monitor innovation. Recent topics included: Creating an Innovation Pipeline; Smart Meters: Yea or nay?;Robots - Innovations resulting from military research; A power greedy world - Can innovation save the day?
Deloitteheld its annual "Innovative thinking" contest.
Innovation lessons from the "Big Apple"
Monitoring the "front end of innovation".
Booz & Co's annual study of the world's biggest R&D spenders showed why highly innovative
companies are able to consistently outperform. Their secret appears to be that they're good at the right things, not at everything.
In Fostering Innovation Through a Diverse Workforce, Forbes Insights released a new study of the world's largest companies which shows the link between a diverse
and inclusive workforce and the creation of new products, services and business processes.
The pace of innovation in pharmaceuticals
has reportedly slowed to a crawl and industry profits have fallen.
INSEAD
, partnered by, inter alia, Booz & Company
released the results of The Global Innovation Index 2011, which ranked Switzerland
as the most innovative country in the world
Innovation can be a key to kickstarting economies, especially if companies can master the global innovation economy
The best companies in the world are increasingly embracing agility and continuous innovation, according to new research conducted by the Institute for Corporate Productivity and Human Resource Executive
However, a majority of global executives are dissatisfied with the level of innovation in their companies, according to an "Executive Quiz" commissioned by The Korn/Ferry Institute
This gives extra impetus to understanding the role of chief innovation officers
Harvard launched a new innovation lab and HBR described the three-box approach to business model reinvention, while also launching with McKinsey the management innovation awards
Commentators watched the rise of Chinese and Indian innovation, as part of a wider focus on innovation in government
 Bruegel talked about better innovation policies for better lives and planned an innovation dinner
Apple's "innovation premium" was analysed, as was the process of "innovating innovation"
Yet the FT wondered whether radical innovation may be a thing of the past, since with technology fuelling small-scale improvements a 'eureka' moment appears all the less likely
Are we entering an era of "innovation starvation"?
PwC Germany promoted its Innovation Management survey.
In Time to innovate, Deloitte argued that despite an uneven and unpredictable recovery, growth and transformation are on the minds and agendas of forward-thinking executives and that uncertain times can be catalysts for innovation – for those willing and able to be bold.
The Economist argued innovation is today's equivalent of the Holy Grail: rich-world governments see it as a way of staving off stagnation and poor governments see it as a way of speeding up growth.
An HBR article argued that corporate innovators should rebalance their innovation portfolios, by taking a look at where they are spending their money, and finding ways to increase investment in efforts where they search for and create tomorrow's markets.
In The Innovation Revelation, a leading academic argued that innovation initiatives work the same way as climbing a mountain: the struggle to launch something new can be substantial, but most of us forget that what comes after can be even harder.
In its Innovation Extravaganza briefing, Trendwatching argued that innovation is the only way to survive in an ever more global, competitive business arena.
The UK's Work Foundation announced the official launch of the Big Innovation Centre, a new initiative working across government, public and private sectors and higher education institutions to turn the UK into a global innovation hub.
A new book, The Innovative Leader, looked at how to turn "cubicle dwellers into innovation warriors" and how to replace "a culture of comfortable incremental progress into one of hungry adventure".
Another new book, Look at More, examined why innovation is so beneficial, five drivers that impel innovation; and how to make the most of innovation's guiding principles.