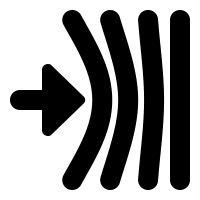 Please see below selected recent resilience-related change.
See also:
November 2020
The School of Life believes that most of us could manage perfectly well with very much less than we have, or rather than we think we should have. Not just around possessions but across every aspect of our lives. It's not that we should want to: it's simply that we could. We could cope quite well with being rather poor, not being very popular, not having a very long life and with living alone. We could even, to put the extreme instance forward, cope with being dead; it happens all the time. But we forget our resilience in the face of the risks we face. The cumulative effect of our innocence is to make us timid. Our lives become dominated by a fear of losing, or never getting, things which we could (in fact) do perfectly well without. TSOL adds that by continually renewing our acquaintance with our own resilience – that is, with our ability to manage even if things go badly (getting sacked, a partner walking out, a scandal that destroys our social life, an illness) – we can be braver because we grasp that the dangers we face are almost never as great as our imaginations tend to suggest.
The COVID-19 pandemic renewed interest in resilience as a transformative force for future-proofing international, regional, national and local policies. Indeed some of the most developed countries were the most vulnerable to the global health outbreak. However, a number of countries, cities, companies and communities that better understood their vulnerabilities and acted proactively to find remedies and solutions stayed ahead of the curve in response and recovery. 
Assessment is the first step in making an organisation more resilient, according to the University of Pennsylvania's Judith Rodin. Leaders must know all areas of risk to their companies, even if they can't address them immediately.
October 2020
August 2020
Customer priorities changed rapidly during the coronavirus pandemic, and the massive shift to remote working posed a major risk to companies' infrastructure. In this bleak context - and in general - resilience is a key driver of value. Some companies outperform their peers during downturns while many others lose ground or don't survive. In the past four downturns since 1985, about one in seven companies increased both its sales growth rate and its profit margins, according to a 2019 BCG study. 
Japanese scientists revived microbes more than 100 million years old. They (the microbes) never had what we might consider a varied life, eking it out in layers of sediment deep beneath the floor of the Pacific ocean; and they are hardly sentient now, but they are proof of the extraordinary durability of life on Earth, reported Tortoise Media.
July 2020
Quartz warned that there's a dark side to resilience. Bad things happen to everyone, and it's empowering to focus on how we recover. But an essay for Teen Vogue showed how too much focus on bouncing back can keep us from asking how to prevent more suffering in the first place - and holding institutions accountable. 
What defines a company's culture as resilient, asked Raconteur, before suggesting that such a company tends to have strong, transparent and visible leadership, engaged and empowered employees, and strong brand trust, both internally and externally. Resilient cultures have a powerful, ethical core so employees don't have to second-guess the right thing to do. Many also favour an agile working model, fostering a climate of collaboration that enables rapid communication and supportive, effective colleague networks.
June 2020
Gallup believes that a make-or-break trait for organisations during tough times is resilience.This is especially true during the coronavirus pandemic. People's compounding concerns about their health, financial future and disrupted lives make this the toughest time many have ever experienced. Gallup analytics are finding unprecedented spikes in daily worry and stress, while overall percentages of people "thriving" have dropped to Great Recession-era lows. It takes an exceptional level of resilience for organisations and employees to thrive in such an uncertain and radically disrupted climate.
May 2020
Even when lockdown restrictions begin to ease, businesses will need to figure out how to operate in new ways. In short, resiliency—the ability to absorb a shock, and to come out of it better than the competition—will be the key to survival and long-term prosperity.Again, the past can be a prelude. McKinsey research on the 2008 financial crisis found that a small group of companies in each sector outperformed their peers. They did get hurt, with revenues falling about the industry average, but they recovered much faster. By 2009, the earnings of the resilient companies had risen 10 percent, while that of the nonresilients had gone down almost 15 percent. What characterised the resilient companies was preparation before the crisis - they typically had stronger balance sheets - and effective action during it, specifically, their ability to cut operating costs.
December 2019
Russian scientists have been able to regenerate a plant from a seed found in Siberian permafrost that was more than 30,000 years old. The Silene stenophylla is the oldest plant to be regenerated, the researchers said, and it is fertile, producing white flowers and viable seeds. The experiment proves that permafrost serves as a natural depository for ancient life forms, claim the Russian researchers.
Further reading:
November 2019
Natural Born Heroes explored multiple disciplines to uncover the secrets behind human endurance. The book is an investigation into endurance that connects World War II history, ancient Greek history, nutrition, genetics, strength and conditioning science, and even parkour.
Resilience will become a significant challenge as we face greater threats from cybersecurity and climate change over the coming years. One example: the banana has turned into a monoculture, with the single variety Cavendish banana favoured by the increasingly homogenised global consumer, now existentially threatened by Panama disease.
September 2019
July 2019
June 2019
May 2019
The School of Life believes that many people grow up with a strong attachment to a plan A, that is, an idea of how our lives will go and what we need to do to achieve our particular set of well-defined goals. But then, for some of us and at one level all of us, life turns out to have made a few other plans. It is for such moments that we should, even when things appear calm and hopeful, consider one of life's most vital skills: that of developing a plan B. We should realise that Plan As simply do not work out all the time. No one gets through life with all their careful plan As intact. Something unexpected, shocking and abhorrent regularly comes along, not only to us, but to all human beings. The second point is to realise that we are, despite moments of confusion, eminently capable of developing very decent plan Bs. The path ahead may be blocked, but we have notable scope to find other routes through. One door may close, but there truly are many other entrances to try.
Raconteur believes that building resilience can involve big strategic decisions for companies. If, for example, natural disasters remain a strong possibility in part of the world where key suppliers exist, companies may be wise to consider moving a proportion of their business to suppliers elsewhere. Technology has given businesses tremendous opportunities to reduce risk. Advances in satellite imagery have supplied companies with more detailed weather forecasts and the chance to assess likely impacts on particular geographical locations. Data analytics and modelling software let supply chain managers see how a potential problem in one area affects every other aspect of the business.
Further reading:
January 2019
October 2018
A clinical psychologist examined practical ways to overcome whatever life throws your way, having spent close to two decades studying adult development and listening to the stories of people in her clinical practice. Along the way, she's learned important lessons about resilience, which she shared in her new book,Supernormal. One key takeaway? "Resilience is not a trait. It's not something you're born with. It's not something you just have." 
August 2018
July 2018
Pre-2018