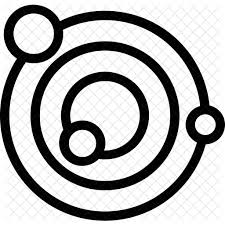 Please see below selected recent space-related change.
See also:
Space isn't remote at all. It's only an hour's drive away if your car could go straight up - Fred Hoyle
November 2023
October 2023
September 2023
A NASA capsule travelled 6.21 billion kilometres to deliver the largest-ever asteroid sample to American soil. The capsule landed in the Utah desert. Scientists hope the sample will help us better understand how the solar system formed and why life occurred on Earth.
August 2023
India became the newest 21st century space power. The Chandrayaan-3 mission made it to the Moon.
A planet-like object exists that's hotter than the sun. The brown dwarf's temperature is 7,727°C (13,940°F), whereas the surface of the sun comes in at 5,505°C (9,941°F).
July 2023
Some astronomers now think smaller planets result from dust pressured by larger neighbours, like fillings between slices of bread.
The climate on Mars had a dramatic shift 400,000 years ago. Data collected by China's Zhurong rover shows dune changes coincide with the planet's last ice age.
India launched a rocket to land a robotic rover on the moon, hoping to become only the fourth country to do after the US, China, and Russia. India wants to establish itself as a major space power by exploring the lunar South Pole - where no mission has ventured before - despite spending much less than others on its space programme, noted Quartz.
May 2023
April 2023
March 2023
February 2023
January 2023
December 2022
More than 10,000 commercial space companies have grown over the past two decades into a burgeoning sector known as "new space," dedicated to growing private space access and space station servicing to satellite operations, defence technology, data analytics and even more speculative areas like space tourism, manufacturing and asteroid mining. This has led to a growing debate over who should control the space economy, which was worth US$469bn in 2021 is predicted to be a US$1.4tn industry by 2030.
NASA's successful Moon rocket launch will be a boon for private companies, experts predicted. As global economic growth slows, space and Moon exploration could become a source of ignition for new ventures and jobs. By late 2022, at least 22 companies specifically focused on the Moon that have raised funds from private sources, according to venture capital firm Space Capital. Over the previous decade, at least US$781 million in private investments had gone toward the lunar industry.
Around the world, government agencies and companies are also making their own plans. More than 20 missions were planned to the Moon between 2022 and 2026, with participants including NASA, international agencies, and industry. Half of these missions are headed to the Moon's South Pole, and many are targeting the same handful of craters and other features of interest. Many of these missions are going to operate in proximity to each other on the surface of a celestial body for the first time in history.
Further reading:
November 2022
NASA said it expects humans to live on the Moon 'within the decade'. Speaking in the wake of the launch of the Artemis I rocket, NASA scientist Howard Hu said astronauts would set up a permanent settlement on the Moon in the 2020s, and use it as a base from which to go deeper into space.
China sent three astronauts to its new space station. In a landmark moment for China's space programme, Tiangong became the second space station to achieve permanently-occupied status, after the International Space Station.
October 2022
Ancient Mars may have had an environment capable of harbouring an underground world teeming with microscopic organisms, scientists reported, but if they existed, these simple life forms would have altered the atmosphere so profoundly that they triggered a Martian Ice Age and snuffed themselves out, the researchers concluded.
September 2022
August 2022
July 2022
June 2022
May 2022
April 2022
Since the launch of Sputnik in 1957, humans have launched about 8,900 satellites, many of which died decades ago but continue to orbit the planet. These once shiny objects represented the excellence and ambition of humankind, but now many are junk travelling at 17,500 mph. Space debris levels increased by 50% in the five years to 2022, with over 27,000 pieces of space junk tracked by the US Department of Defence's global Space Surveillance Network, with thousands more out there that are too small to be tracked. 
Meanwhile, space pollution is complicating research. One out of every 15 points of light in the night sky will likely be a satellite by 2030.
NASA's Hubble Space Telescope spotted the most distant star ever seen. Nicknamed "Earendel," researchers believe the star is at least 50 times the size of the sun and so far away it took 12.9 billion years for its light to reach us. Earendel "existed within the first billion years" after the Big Bang, NASA said, "appearing to us as it did when the universe was only 7 percent of its current age."
Our Solar System once possessed nine planets. Then Pluto was discounted because it was just one of several little things beyond Neptune. The hunt is now on for the real Planet 9, as astronomers have hypothesised that one more real planet - about 5-10 Earth masses - lies far away in the Solar System, roughly 20 times farther than Pluto, invisibly manipulating the orbits of all the Pluto-like objects.
March 2022
An image of the distant universe left scientists "giddy", as it showed a star 2,000 lightyears away sitting amongst thousands of ancient galaxies. The James Webb Space telescope took the image to test whether its 18 hexagonal mirrors were aligned. The clarity of the picture "is everything that we dared hope", said Webb operations project scientist Jane Rigby. Rigby said her team hopes that soon the telescope will be able to see the universe so far back in time that it will only be "a couple hundred million years after the big bang".
Running out of planet? Terrestrial traffic slowing down deliveries? A company called Inversion Space believes these are just two of the concerns it can solve by essentially using space as both a warehouse and a highway, The New York Times reported. The startup, which  secured $10 million in funding by early 2022, developed flying saucer-like capsules in which items - founders say these could include anything from artificial organs to pizza deliveries - could be either transported at supersonic speeds or stored in orbit and parachuted back to Earth when they're needed.
A NASA astronaut broke the record for the longest space flight. The previous record was 340 days, 8 hours, and 42 minutes.
The deepest image ever taken, the Hubble eXtreme Deep Field, revealed about 5,500 galaxies over an area that took up just 1/32,000,000th of the sky. Scientists estimate that there are more than ten times as many galaxies out there than Hubble, even at its limits, is capable of seeing. All told, there are possibly some 2 trillion galaxies within the observable Universe.
The European Space Agency suspended a planned $1.9 billion joint EU-Russian mission to Mars. The decision means the mission - which was to search the red planet for signs of life - will be postponed at least four years as Brussels looks for new partners. 
February 2022
January 2022
After analysing powdered rock samples collected from the surface of Mars by NASA's Curiosity rover, scientists announced that several of the samples are rich in a type of carbon that on Earth is associated with biological processes. While the finding is intriguing, it doesn't necessarily point to ancient life on Mars, as scientists have not yet found conclusive supporting evidence of ancient or current biology there, such as sedimentary rock formations produced by ancient bacteria, or a diversity of complex organic molecules formed by life.
China planned to carry out more than 40 space launches in 2022, a number roughly on par with the US. China also aimed to complete its first orbiting space station and send at least two crewed missions there in 2022.
December 2021
November 2021
October 2021
September 2021
August 2021
July 2021
June 2021
May 2021
Voyager 1, humanity's most faraway spacecraft, detected an unusual "hum" coming from outside our solar system. Fourteen billion miles away from Earth, the Voyager's instruments picked up a droning sound that may be caused by plasma (ionised gas) in the vast emptiness of interstellar space.
According to astronauts, viewing the earth from orbit is a transformational experience resulting in what's known as The Overview Effect, eliciting a more global sense of consciousness, an appreciation and empathy for one's fellow humans, and a drive to take action to improve the state of the world. As more individuals, including tourists, become able to view Earth from space in coming decades, there may be a renewed emphasis on this concept.
A Yale political theorist got her students to write a constitution for a human settlement on Mars. 
April 2021
March 2021
China and Russia agreed to build a moon base. The space agencies from the two countries agreed to construct a "complex of experimental research facilities" on the surface or in the orbit of the moon.
There are 8,000 metric tons of debris passing through Earth's orbit at 8 km) per second, endangering the satellites that watch the weather, allow us to communicate, and beam internet to rural areas. Quartz offered an in-depth look at the nascent industry trying to prove it can destroy orbital junk, repair aging satellites, and offer a more sustainable future in space.
February 2021
January 2021
Many space missions are scheduled for blast-off in 2021. To tweak the orbit of an asteroid's moon that is nearly as big as a stadium, America's NASA plans to launch a car-sized craft to smash into it the following year. Neither the asteroid, Didymos, nor its moon, Dimorphos, threatens Earth, but the collision should yield potentially handy "planetary defence" know-how. NASA also plans an uncrewed flight around the Moon, and, with help from the space agencies of Canada and Europe, the launch of the James Webb Space Telescope, the biggest and priciest ever. India may put three astronauts into orbit. India and Russia aim to launch lunar landers. And China will begin launching parts of its next and biggest space station, Tiangong-3.
Blue Origin, founded by Amazon CEO Jeff Bezos, successfully completed the fourteenth test run of their New Shepard rocket booster and capsule, cementing plans for their first manned flight to the edge of outer space in 2021. Travelling 100 kilometres into outer space, the rocket will be fully autonomous and stay in zero gravity for close to 10 minutes.
The first entirely private crew will head to the International Space Station. Three wealthy men will have one former astronaut to guide them.
December 2020
November 2020
October 2020
September 2020
August 2020
July 2020
Astrophysicists unveiled the largest-ever 3D map of the universe, reported Quartz. It's the product of a joint effort of hundreds of researchers around the world, who analysed several million galaxies and quasars.
Galileo Galilei was the first person to point a telescope at the night sky. Having gazed – heretically – upon very large and distant celestial bodies, he realised he could use the same technology to magnify smaller terrestrial ones closer to home. Lenses with a shorter focal length enabled Galileo to squint at insects as well as planets. He called the new device his occhiolino, or "little eye". We call it the microscope. Today scientists apply technology across similarly vast differences of scale. By observing how the light of distant stars passes through interstellar gas and dust, astronomers have been able to interpret what exists in the outer reaches of space. Now, researchers from Exeter University are using the same technique to detect breast cancer.
New pictures of the Sun taken just 77 million km from its surface were the closest ever acquired by cameras. They came from the European Space Agency's Solar Orbiter (SolO) probe, which was launched earlier in 2020.
With thousands of planned spacecraft launches astronomers are warning that our view of the sky, and our ability to research the cosmos, is under threat. Scientists have voiced concern that mega-constellations of microsats and cubesats will not only obstruct their view, but that they could also interfere with radio astronomy equipment. Some commercial spacecraft manufacturers, including SpaceX, are developing new coatings that would minimise reflection and other sources of interference. noted Future Today Institute.
The FTI also warned that space is our next dumping ground. As many as 170 million fragments of metal and astro debris necklace Earth. That includes 20,000 pieces larger than a softball, and 500,000 about the size of a marble, according to NASA.
Last but not least, the FTI added that while printing muscle tissue, such as a heart, is difficult on Earth because the delicate tissues required tend to collapse under their own weight, space-based organ printing using bio-inks and gels would be possible in microgravity. The first bioprinter was sent to the ISS in 2019 and printed a tiny portion of a heart muscle. Similar techniques could be used in microgravity to culture meats more easily. Another candidate for space production is fibre-optic cables made from fluoride glass, which is difficult to work with terrestrially because our gravity can cause crystals to form when the glass is being heated and stretched. Researchers believe that in space, the necessary fibres could be created more easily.
Quartz claimed that governments see Mars as a unique target. Even if the Moon promises more economic potential and is easier to access, Mars remains novel. "Chinese space policymakers are clear that their long-term space ambition is to continuously develop capacity for a cislunar presence (in space between Earth and the Moon), they keenly realise that for global prestige and reputation purposes, a Mars landing is a coveted prize to capture," according to an article in The Diplomat.
Kosmos-2543, a small satellite contained inside a larger satellite, Kosmos-2542, and 'birthed' into orbit in late 2019, recently came under scrutiny in January 2020 when it was reportedly caught 'buzzing' US spy satellites in Low Earth Orbit. By releasing a small projectile from the Kosmos-2543 sub-satellite, the US claims that Russia has launched a new projectile into orbit with relatively high speed – estimated at around 500 km per hour – leading to concerns about the potential of Russia to develop this technology as a weapon to target foreign satellites,
June 2020
May 2020
Astronomers said that they found a black hole that's only 1,000 light years away, the closest yet discovered. Though each light year represents a sizeable distance of almost 5.9 trillion miles, the newly-discovered black hole is a close neighbour by cosmic standards - our Milky Way galaxy alone is about 100,000 light years across.
NASA Administrator Jim Bridenstine confirmed on Twitter that the space agency and the company SpaceX are working with Tom Cruise to shoot an action-adventure film aboard the International Space Station. The project would be the first narrative film ever shot in space.
Monica Grady, a professor of Planetary and Space Science and Chancellor at Liverpool Hope University, thinks there's a great likelihood of undiscovered life somewhere in our galaxy, specifically on Jupiter's moon, Europa. "When it comes to the prospects of life beyond Earth, it's almost a racing certainty that there's life beneath the ice on Europa," she said in recent address, adding that these life forms on Europa, 390 million miles from Earth, could be higher in sophistication than the Martian bacteria, possibly having "the intelligence of an octopus."
Astronomers got lucky with photographing Jupiter. They snapped some of clearest photos of the fiery planet using the lucky imaging technique, which involves shooting lots of short exposure images.
The European Space Agency's BepiColombo spacecraft took off from Kourou, French Guyana on October 20, 2019, on its way to Mercury. To reduce its speed for the proper trajectory to Mercury, BepiColombo executed a "gravity-assist flyby," slinging itself around the Earth before leaving home. Over the course of its 34-minute flyby, its two data recorders captured five data sets that Italy's National Institute for Astrophysics (INAF) enhanced and converted into sound waves. The data was captured by BepiColombo's Italian Spring Accelerometer (ISA) instrument. Says Carmelo Magnafico of the ISA team, "When the spacecraft enters the shadow and the force of the Sun disappears, we can hear a slight vibration. The solar panels, previously flexed by the Sun, then find a new balance. Upon exiting the shadow, we can hear the effect again." There is no sound in space which means there is no music, but if there was, this is what it might sound like, reported Big Think.
During the pandemic, astronomers at the Space Telescope Science Institute in Baltimore, US used out-of-work citizens to analyse pictures from the Hubble space telescope to help build an image similarity database that other astronomers could search. According to Wired, the scientists who founded this project realised that instead of just asking strangers on the internet to help out for free, they could create short-term work for their neighbourhood. Which also meant that unlike most citizen science projects, it was paid. 
California Institute of Technology professor Konstantin Batygin embarked on a journey of discovering what lurked beyond Neptune. What he and his collaborator discovered was a strange field of debris. This field of debris exhibited a clustering of orbits, and something was keeping these orbits confined. The only plausible source would be the gravitational pull of an extra planet—Planet Nine. While Planet Nine hasn't been found directly, the pieces of the puzzle are coming together, notes Big think, adding that Batygin is confident we'll return to a nine-planet solar system within the next decade.
April 2020
March 2020
When it rains on at least one distant planet, it rains iron. That's what astronomers have observed on Wasp-76b, whose days are hot enough to vaporise metals.
February 2020
Astronomers observed the biggest explosion in the universe. The record-breaking blow up was caused by a black hole 390 million light years away from Earth.
January 2020
If all goes according to plan, NASA and ESI will return samples from Mars by the year 2031. The scientists hope that the samples contain signs, if not examples, of microbial life from the Red Planet. While the possibility is exciting, there is also the question of whether or not we are ready for what they might discover. Sheri Klug Boonstra of Arizona State University's Mars Space Flight Facility recently sounded an alarm: it's time to start consciously preparing the public to definitively learn we're not alone.
When the last person left the moon in 1972, few could have predicted that humans wouldn't return for another 50 years. But NASA says this time around things will be different. The agency is planning a crewed mission to the moon in 2024, and this time it wants to stick around. The idea of the Artemis mission is to lay the foundation for a permanent human presence on and around the moon, which will then serve as a jump-off point for the agency's journey to Mars.
A new telescope in Hawaii captured the most detailed image yet of the solar surface.
December 2019
Mars has water an inch below its surface. A newly released ice map could steer future missions to get humans on the red planet.
Europe launched its space telescope Cheops. The European Space Agency will use the instrument to study the formation and composition of far-off planets. A Russian rocket launched from French Guiana carried it into orbit.
November 2019
While it seems we are making great strides in unlocking the mysteries of the Universe, there is a sizable hole in what we know – up to 95 percent of the cosmos appears to be missing. In an article, one astrophysicist provided a novel explanation for dark energy and dark matter: He believes the universe is actually filled with a "dark fluid" possessing "negative mass".
October 2019
September 2019
Astronomers caught an interstellar object on camera. The comet is just the second visitor we've ever seen from another star.
August 2019
A survey of 3000 American children showed that more kids there now aspire to be a YouTube star than an astronaut.
There are about 22,000 large objects orbiting the Earth, including working and broken satellites and bits of old rocket from past space expeditions. A long-term solution is needed to clean up space. The Gateway Earth Development Group is a collection of academics from universities around the world who propose turning this potential catastrophe into a resource. By 2050, Gateway Earth – a fully operational space station with a facility to recycle old satellites and other junk – could be up and running.
July 2019
July 2019 marked the 50th anniversary of astronaut Neil Armstrong's first steps on the moon. On July 16, 1969 Apollo 11 took off from Kennedy Space Center with astronauts Neil Armstrong, Buzz Aldrin and Michael Collins aboard. Four days later, the lunar module Eagle, staffed by Armstrong and Aldrin, separated from the command module where Collins was stationed. The Eagle began its descent to the lunar surface, and at 4:17 pm it touched down on the southwestern edge of the Sea of Tranquility. Armstrong immediately radioed to Mission Control in Houston with his now-famous message: "The Eagle has landed." Six hours later, Armstrong took his first steps on the moon and famously said, "That's one small step for man, one giant leap for mankind." (listen to the audio).
The next 50 years in space will look very different (see The Economist's Science section). Falling costs, new technologies, Chinese and Indian ambitions, and a new generation of entrepreneurs promise a bold era of space development. It will almost certainly involve tourism for the rich and better communications networks for all; in the long run it might involve mineral exploitation and even mass transportation. Space will become ever more like an extension of Earth—an arena for firms and private individuals, not just governments. But for this promise to be fulfilled the world needs to create a system of laws to govern the heavens—both in peacetime and, should it come to that, in war.
According to Future Today Institute FTI), at least 58 companies are planning to return to the moon, according research by SpaceFund, which tracks such ventures. There's even a group called the Moon Village Association, which is plotting out the necessities to colonisation there. Meanwhile, Richard Branson's Virgin Galactic and Elon Musk's SpaceX are progressing toward a new era of space tourism. Virgin Galactic partnered with Social Capital's Chamath Palihapitiya to potentially be the first publicly-listed human spaceflight company. 
Some estimates put the projected growth of the space economy to more than $1 trillion in the next two decades, and FTI points to three possible scenarios between now and 2039:

Optimistic: Off-planet territory is reaffirmed as a public good (at least from our Earthling perspective). Before new land/ surfaces/ airspaces are claimed and developed, we model longer-term outcomes. We learn from our mistakes on Earth. Off-planet exploration is about curiosity, not commercialisation.
Pragmatic: Our geopolitical fighting extends off-planet. What begins as China, Russia and the US competing to be the first explorers on the far side of the Moon sets the pace for an unwieldy race to space. Without meaningful coordination or planning, we flood our thermosphere and exosphere with satellites and sensors. We rush to establish colonies on Mars. And we leave Earth with all of our political, social and emotional baggage in tow. Wars of the future are fought on multi-dimensional battlefields.
Catastrophic: A new wealth divide emerges. Wealthy families send their kids to space training courses and camps in preparation for space travel. But these families have an additional advantage: should we need to live off-planet in the farther future, wealthy families will already have the experience and training to survive whatever cataclysm befalls us on Earth. The training has a spillover effect: these families are able to fully participate in the space economy, earning the best jobs, startup funding, and leadership positions. Poorer families don't have that option and are forced to stay on planet and fight for resources. 

Foam could be the key to life on Mars. Nicknamed "solid smoke," silica aerogel could help warm the planet's frozen soil enough to grow plants.
Virgin Galactic aims to become the first publicly listed company to send people to space, beating out Elon Musk's SpaceX and Bezo's Blue Origin. A specially designed acquisitions company called Social Capital Hedosophia Holdings Corp. will invest about $800 million in Virgin Galactic to gain a 49 percent share and take Virgin Galactic public. While Virgin Galactic has sold $80 million worth of seats to over 600 individuals in future private spaceflights and raised over $1 billion in 2004, taking the company public is a strategy to ensure that it generates enough revenue to cover its expenses prior to becoming profitable.
Scientists are reportedly looking for "moons on the run". "Ploonets" are exomoons that have escaped their planets to orbit their stars instead.
See also:
June 2019
50 years since man first set foot on the moon, the business opportunity presented by space travel has morphed from science-fiction to reality. UBS Global Research predicts the space industry to rocket - becoming an $800bln plus industry by the end of 2030. 
According to Big Think, the universe has a very strange structure that cosmologists call the "cosmic web". So-named for its resemblance to a spider's web, the cosmic web is made of massive structures such as the Hercules-Corona Borealis Great Wall - 10 billion light years long - and the Keenan, Barger, and Cowie void, inside of which is our own Milky Way galaxy. The cosmic web came into existence because of small quantum fluctuations that were stretched out during the Big Bang. These became discrepancies in density, and so, over time, more dense regions attracted more matter, creating the "web" of the cosmic web, and less dense regions became voids.
May 2019
April 2019
March 2019
Many want to believe that 'Oumuamua is an alien spaceship. The first interstellar object mankind has ever observed is oddly shaped and suspiciously fast, and resembles physicists' ideas for solar-radiation-powered "lightsails." But there are less profound theories too, it could be a space "snowflake," skeleton, or a comet with an invisible tail, according to Quartz,
We are more linked to the moon than we've realised, found Big Think. It turns out that the outer part of the Earth's atmosphere stretches considerably past the lunar orbit. In fact, it goes as far as twice the distance to the Moon. This discovery is a product of observations by the Solar and Heliospheric Observatory (SOHO) — a spacecraft launched in 1995 to study the sun, operated by the European Space Agency (ESA) and NASA.
February 2019
China planned to put a solar power station in space. The energy it generates would be beamed back to Earth via a microwave or laser. 
A Japanese spacecraft touched down on an asteroid… The Hayabusa2 craft landed on Ryugu, which is about 900 meters (3,000 feet) in diameter. It will collect samples that will be sent back to Earth,
Opportunity, one of two rovers of the Mars Exploration Rover programme to land on the planet in January 2004, has been declared missing. Its mission was due to last three months, but it survived for 15 years on the red planet, photographing, measuring, exploring. One day a human may follow in the tracks of a pioneer who travelled far and provided insight after insight into the history of Mars, noted The Economist.
January 2019
.
December 2018
China's space probe moved into position over the moon. The Chang'e-4 entered a planned orbit "to prepare for the first-ever soft landing on the far side of the moon," the official Xinhua news agency reported. It didn't say when the landing would occur.
Two black holes became one. Scientists are now picking up the gravitational ripples of a stellar merger 5 billion light-years from Earth, noted Quartz.
Virgin Galactic tried to send a rocket-powered plane up to 50 miles (80 km) into the atmosphere, to what's considered the edge of space, closer to leaving Earth than ever before.
NASA released the first sounds ever captured on Mars. NASA's InSight Mars lander captured and transmitted historic audio from the red planet in December 2018.
Further reading:
November 2018
October 2018
In The space race is dominated by new contenders ,The Economist argued that private businesses and rising powers are replacing the cold-war duopoly.
The Economist also examined how the space industry has changed since the cold war. Some 4,500 satellites circle the Earth. Putting them there was once the job of the superpowers' armies and space agencies; now developing countries and companies like SpaceX are leading the charge. In 2003 China became the third country to put a person into orbit. India plans to follow suit in 2022.
The discovery of many potentially habitable planets beyond the solar system and a growing understanding of the variety of life on Earth provides NASA an opportunity to advance the field of astrobiology, according to a new National Academy of Sciences report.
A mission to the International Space Station on a Russian Soyuz spacecraft was aborted. The Soyuz system is presently the only way to get humans into orbit. (America's space shuttle programme closed in 2011.) Three astronauts still on the ISS are likely to return by December, after which their descent craft will be unusable. A probe into the recent failure is likely to extend beyond then. There is a strong chance no human will reach the ISS again until 2020, reported The Economist.
In late 2018. a few American satellites, each no bigger than a brick, will enter the atmosphere of Mars, 33.9 million miles away - demonstrating a powerful new technology that will undoubtedly shape our futures. These miniature satellites, called CubeSats, were designed to follow NASA's Mars robotic lander, InSight, as it attempts to land on the red planet in November, and they will relay information back to Earth. The goal is to demonstrate how low-cost CubeSat technology can be used in deep space and travel farther than any miniature satellite before.
But, for the Future Today Institute, NASA's small experimental crafts reveal something truly exciting about our futures: the dawn of miniature satellites whose data will be mined and refined instantly for lots of different purposes. It's a space revolution that's moving ahead at warp speed. Thousands of these tiny, cost-effective high-value satellites will be launched into space during the next three years - and not just by government space agencies like NASA. 
A supermassive black hole at the core of our galaxy destroys stars that stray too close. The Event Horizon Telescope aims to photograph it. The New York Times explained the challenges and uncertainties involved and speculated upon what we'll learn from the first results.
Given that the laws of nature supported the emergence of intelligent life on Earth, the universe, with its zillions of stars, should be full of alien civilisations, said The Economist. So why, wondered Enrico Fermi, have astronomers never seen extraterrestrials? By considering how far away any putative aliens might be, and the sensitivity of radio-telescopes, scientists at Pennsylvania State University have come up with a new answer: sky-watchers have not been looking hard enough.
Further reading:
September 2018
Heads of state, NGOs and UN officials discussed how international cooperation in space can translate into peace on earth.
Where did everything come from? Where are we heading? Big History claims to tell the story of the Universe starting from the Big Bang, the formation of stars, planets, life on Earth, modern civilisation - and what might exist in the future.
Observing Earth from space can help governments manage water resources, mitigate man-made contributions to climate change and prepare for natural disasters, claimed Raconteur.
A Japanese space exploration mission landed two small rovers on an asteroid. It's the first to ever visit a "C-type" asteroid, one that scientists believe includes significant amounts of carbon and water as well as metals.
Elon Musk's space company said Yusaku Maezawa, founder and CEO of online fashion retailer Zozo, will take a trip around the moon planned for 2023 on its Big Falcon Rocket, which is still in development. The last time a person traveled to the moon was on a US Apollo mission in 1972.
Voyage to the bottom of an alien sea explored the idea that the next step in space exploration may be replacing rovers with underwater robots.The solar system is awash with oceans. Unlike the majority of Earth's seas, these ubiquitous seas are locked away beneath ice crusts. 
A ninth planet could be lurking behind Neptune, reported Quartz. Scientists searching for the mysterious "Planet Nine" believe it could weigh up to 20 times the Earth's mass.
Further reading:
August 2018
July 2018
CB Insights published a briefing on the current state of space tech, from on-the-ground virtual reality experiences to space tourism.
A lake of liquid water has been detected on Mars, according to research published by the Italian Space Agency earlier this week. The lake is located beneath the planet's southern polar ice cap. It is 12.5 miles across and looks similar to underwater lakes in Greenland and the Antarctic. Wondering if this lake will be a sightseeing location of the future?
Researchers have found evidence of an existing body of liquid water on Mars. What they believe to be a lake sits beneath the Red Planet's south polar ice cap, and is about 20km across.Previous research found possible signs of intermittent liquid water flowing on the martian surface, but this is the first sign of a persistent body of water on the planet in the present day.
By combining observations from both Hubble and the Gaia observatory, astronomers have further refined the value for Hubble's constant, the rate at which the universe is expanding from the Big Bang, 13.8 billion years ago. As the measurements have become more precise, however, the team's determination of this law has become more and more at odds with the measurements from another space observatory – ESA's Planck mission – which is producing a different predicted value for the Hubble constant.
A new radio telescope in South Africa is already producing brilliant images of the super massive black hole that is at our galaxy's centre, 25,000 light years away.
Astronomers discovered 10 more moons orbiting Jupiter. The planet now has 79 moons in total, and one is on a collision coursewith the others.
Scientists should refocus their search for life, said Quartz, as Saturn's moon, Enceladus, has confirmed oceans, making it more promising than Jupiter's Europa.
Researchers calculated the most likely scenarios that would bring about other intelligent life in the observable universe, and the results are bleak, noted Quartz.
Astronomers photographed a planet's birth for the first time. The image of a gas giant forming is. for Quartz, equally beautiful and enlightening.
Indeed, the object seen by a team led by astronomers at the Max Planck Institute for Astronomy in Heidelberg, using a telescope at the European Southern Observatory in Chile, is a planet in the process of formation, and the researchers have actually captured an image of it: a bright blob in the disk of hot gas and dust around a young dwarf star called PDS 70, in the constellation of Centaurus 370 light years away. We're literally watching worlds in the making, claimed Prospect.
These many newly discovered worlds come in a variety of material and orbits. NASA and other space agencies are interested in discovering a variety of planets, but one such kind has also sparked their interest – planets within the habitable zone where liquid water oceans could be formed. The boundaries of what's habitable and what's even possible in the universe seem to change every day. Strange compositions we thought impossible are being discovered all the time and with an average estimate of 1 trillion planets in just our galaxy alone, we haven't even begun to scratch the surface, concluded Big Think.  
June 2018
Pre 2018
The cosmos is also within us. We're made of star stuff. We are a way for the cosmos to know itself - Carl Sagan