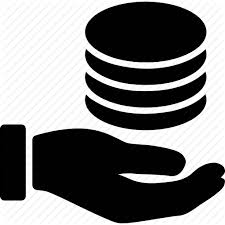 Fundamental shifts in the world of work are eroding traditional social safety nets. Could a universal basic income (UBI) be the solution? UBI isn't a new idea, according to the Basic Income Earth Network, which  says it was originally ignored, but growing fears surrounding job automation have stoked an interest in basic income.
Please see below selected recent basic income-related change.
See also:
October 2020
September 2020
July 2020
The UN suggested that a temporary basic income for the world's poorest people in developing countries could help stop the spread of coronavirus. A report by the UN Development Programme (UNDP) said that the fund would allow 2.7 billion people in 132 developing countries to stay at home. "Unprecedented times call for unprecedented social and economic measures. Introducing a temporary basic income for the world's poorest people has emerged as one option. Bailouts and recovery plans cannot only focus on big markets and big business," UNDP Administrator Achim Steiner said. The report gave three ways in which the pay-out could be done – by topping up existing average incomes, awarding lump sum transfers based on the differences in the median standard of living across a country or by transferring a lump sum despite a person's location in a country.
The pandemic led to largest test yet of universal basic income in Spain, and conversations happening in Scotland, Canada and elsewhere
June 2020
The combination of closed physical shops and a fear of handling cash due to the risk of coronavirus meant that the Royal Australian Mint saw "virtually no demand" for coins in 2020. So together with the country's Reserve Bank considered making less physical money. The move to digital payments isn't new or specific to Australia - the trend has quickened globally, noted Tortoise. As the Guardian pointed out, a cashless economy would cause problems for lots of vulnerable people. 
Many governments re (re-)looking at the idea of basic income. Spain's coalition government just introduced a basic monthly income for families pushed into hardship by coronavirus. In addition, Finland gave 2,000 unemployed people $600 per month in 2017 and 2018. The plan was halted because it didn't prove cost-effective. A new study finds that the experiment boosted the well-being of those who received the money, but it did little to boost the economy. Denmark, Ireland, the UK, and Sweden are now working on short-term versions of the idea. Local governments in Canada, the Netherlands, Scotland, and the US have tinkered with longer-term plans. The so-called Permanent Fund Dividend in the US state of Alaska offers a modest form of basic income. Kenya is conducting a 12-year study on the subject, noted GZEROMedia. 
As part of the debt-ridden Sudanese government's plan to reduce the need for costly government subsidies for food and fuel, officials are piloting a new program that will simply give cash payments of about $9 a month directly to its neediest citizens. The move comes as countries around the world look to reduce subsidies.
May 2020
Levels of support for the introduction of universal basic income saw a remarkable increase during the 2020 coronavirus pandemic. 71% of Europeans want the state to pay a basic income. A two-year study on basic income in Finland delivered some interesting results, including a meaningful increase in mental health and feelings of well being, and a marginal employment effect. 
Spain's government approved a flagship plan to pay the poorest households in the country a basic income of €462 (£410; $514) a month. Larger households with receive a bigger monthly payment, up to a maximum of about €990 for households of five or more. The scheme, which was planned to be rolled out nationally, was fast-tracked due to the economic difficulties brought on by the pandemic.
January 2020
The city of Maricá, Brazil, launched a Citizens' Basic Income in 2019, entitling over 50,000 people to a monthly stipend. Crucially, the funds will be distributed in the city's own digital social currency, increasing local benefits and enabling a wealth of data on the socio-economic impacts.
Cashless shops should be banned, argued Quartz, as they discriminate against low-income people and undocumented migrants. Meanwhile, New York City Council voted to require stores and restaurants to accept cash for payments of USD 20 or less. The Council said that cashless businesses are discriminating against those who lack bank accounts or credit cards. Under the new law, businesses will be fined USD 1,000 the first time they refuse cash, and USD 1,500 each time after that. 
October 2019
Universal basic income (UBI) – a government-instituted program that would provide every adult with a specific sum of money to offset job losses from AI – is now supported by three-quarters of residents in both the UK and Canada, according to a late 2019 Gallup poll. 
September 2019
In 2017, card transactions overtook cash for the first time and the use of contactless payment cards doubled. A trade association for financial services predicted that by 2027 cash will account for just 16% of all transactions. However, Richard Thaler, the 2017 Nobel prize winner for economics, made the observation that people tend to display a cognitive bias and treat different sources of money in different ways. Now a number of sociologists are examining how mobile finance and new forms of virtual currency are shaping how we relate to money and think about its value. The most fundamental cognitive bias associated with cashless payments is its dulling effect on the "pain of paying".  Behavioural economists observe that the psychological discomfort experienced when parting with money varies by medium, and people feel less "pain" undertaking electronic transactions than cash payments.
August 2019
Most transactions around the world are still conducted in cash. However, its share is falling rapidly, from 89% in 2013 to 77% today. Despite the attention paid to mobile banking in emerging markets, it is rich countries, with high financial inclusion and small informal economies, that have led the trend. Within the rich world, more-digitised societies tend to make fewer cash payments. In Nordic countries like Norway and Denmark, where 97% of people use the internet, around four out of five transactions were already cashless by 2016, according to a recent review chaired by Huw van Steenis of the Bank of England. In contrast, internet penetration in Italy is just 61%, and 85% of transactions there were still handled in cash in 2016.
June 2019
May 2019
Around 1.7 billion adults around the world still lack access to a basic bank or mobile money account, according to the World Bank, but that's down from 2 billion people in 2014.
For the Financial Times, making unconditional cash payments to all citizens is trumpeted as a visionary solution to inequality, poverty and job insecurity. But away from countries with weak social safety nets and low poverty thresholds, the numbers do not add up. Either the basic income has to be unrealistically low or the tax rate to finance it is unacceptably high. Suppose the US provided its 327m inhabitants with $10,000 a year. That would be less than the 2018 official poverty threshold of $13,064. But it would cost 96 per cent of this year's federal tax take.
March 2019
February 2019
Free money doesn't necessarily help unemployed people find jobs, but it can, however, help their well-being, suggests a basic-income trial in Finland. Such schemes are being trialled all over the world. Adults in a village in western Kenya are being given $22 a month for 12 years, until 2028, while the Italian government is working on introducing a "citizens' income". The city of Utrecht, in the Netherlands, is carried out a basic income study called Weten Wat Werkt - "Know What Works".
Digital payments are taking over in countries like the UK and bank branches and cash machines are vanishing at a rapid rate. Still, many people still rely on cash, among them the poor and elderly. Quartz examined the problem and showed what the UK could learn from Sweden, which has gone cashless even faster but, officials admit, should have better planned the transition.
January 2019
December 2018
Pew noted that, in developed countries, at least, people are becoming less reliant on physical currency. Roughly three-in-ten US adults say they make no purchases using cash during a typical week and the share who say that all or almost all of their weekly purchases are made using cash has modestly decreased.
As an unconditional money transfer, the advantage of Universal Basic Income (UBI) is its ability to change deep-rooted incentive structures, argued the World Economic Forum. A true alleviation of poverty requires shifting the motivations that drive the rest of society. Our notions of work and welfare are informed by the deep-rooted norms and cultures of individuals who are often full-time, wage-earning, insured members of society - most of whom have never faced a lack of alternatives. Consequently, the one-size-fits-all approach to work and income has done little to advance the overall choice architecture for individuals trapped in poverty. In short, for WEF UBI can maximise choice for those living in poverty by minimising the choice-reducing behaviours of those who are not.
Only about 28 million people in China, or 2 percent of the population, pay income tax, according to GZEROMedia, even though around 187 million ought to be doing so. The government has embarked on a landmark effort to bring that number up by cracking down on non-compliance while also increasing the threshold at which incomes are taxed.  
October 2018
Nobel winner Muhammad Yunus believes that welfare and basic incomes don't produce entrepreneurs. Microfinance, however, creates risk, which can spur people to climb out of poverty.
September 2018
The RSA's Basic Income: a guide for progressives, argued that progressive basic income would constitute a wholesale shift toward universalism away from the punitive, withdrawable and conditional nature of contemporary benefits. It would replace the broken social safety net with a solid and stable floor from which people can build their lives; whether they want to earn, learn, care, or set up a business. 
40% of British people support the idea of universal basic income and would welcome experiments of the radical policy in their local area, a new poll claimed, according to The Independent. The findings emerged after the shadow chancellor, John McDonnell, told The Independent that Labour is set to include a pilot of the scheme in the party's next manifesto for a general election. In its new report, the Royal Society for the Encouragement of Arts, Manufactures and Commerce (RSA) said the concept is "rapidly breaking through into the mainstream political discourse".
Switzerland-based filmmaker Rebecca Panian is currently crowdfunding Dorf Testet Zukunft ('Village Tests the Future'), a universal basic income (UBI) experiment in the Swiss town of Rheinau. The initiative comes two years after the two-thirds of the country's citizens voted in a referendum against a UBI program to grant citizens with unconditional cash payments. But amidst the threat automation poses to jobs, Panian wanted to see how this type of policy would practically impact a community. Depending on their age, residents will receive up to USD 2,570 monthly. Over 800 citizens have registered to participate, and the project is now raising the CHF 3 million (USD 3.1 million) required, through crowdfunding and partnerships.
August 2018
What is Basic Income? How much will it cost? Why should you care? Find out this and more in the RSA's guide to Basic Income.

The latest in a series of experiments with guaranteed basic income was brought to an abrupt end in Ontario, Canada. GZEROMedia said it will look to future programmes in the Netherlands, Italy, and Scotland to learn whether and how these sorts of programmes can help governments and workers cope with changes in the nature of work. An earlier experiment in Finland was also cancelled.
July 2018
June 2018
A new survey of current Universal Basic Income pilots suggested that the evidence is mixed and ultimately may not scale up to the size of society.
Research on programs in Malawi, South Africa, and Mexico claim to show that a novel idea called cash transfers can liberate young women.
April 2018
In January 2017, Finland launched a two-year experiment that sends monthly tax-free payments of €560 (about $685) to 2,000 unemployed citizens chosen at random. Full results won't be announced until late next year, but the Finnish government has already decided not to extend the program beyond 2018. A study published earlier this year by the Organization for Economic Cooperation and Development found that Finland would have to raise income taxes by 30 percent to fund this program permanently and that the plan would increase wealth inequality.
Touted as a new and elegant solution to the problem of poverty and the impending decimation of jobs by automation, UBI is a hot topic today in the "salons" hosted by tech and hedge-fund billionaires. The idea of UBI in fact is an old idea.
Meanwhile, the UK should provide citizens with free housing, food, transport and IT to counter the threat  of worsening inequality and job insecurity posed by technological advances, a report launched by the Institute for Global Prosperity recommends. The proposal for 'Universal Basic Services' represents an affordable alternative to a so-called 'citizens' income' advocated by some economists.
Pre 2018
Finland's government drew plans to give every one of its citizens a basic income of 800 euros a month and scrap benefits altogether. A poll commissioned by the agency planning the proposal, the Finnish Social Insurance Institute, showed 69% supported the basic income plan.
After five months, and 433 pages, in October 2016 the French Senate reportedly recommended going forward with a three year basic income experiment for up to 30,000 citizens.
Even Venture Capital firms have experimented with basic income. In 2016, Y Combinator's pilot experiment was designed to about 100 families a minimum wage. One city was chosen for its social and economic diversity, alongside concentrated wealth and inequality, as potential starting point for the US at large.
Philosopher and writer Alan Watts tried 50 years ago to encourage us all to find our purpose and do what we love, asked the seemingly simple question of what we would do if money were no object.
According to  reports reviewed by the New Scientist in Why money messes with your mind, just thinking about money makes you less likely to help other people and less likely to trust them.