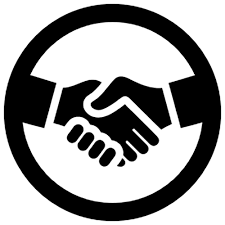 The 20th Century was about dozens of markets of millions of consumers. The 21st Century is about millions of markets of dozens of consumers - Joe Kraus, dotcom pioneer
Please see below selected recent business-related change.
See also:
March 2023
February 2023
Inflationary pressure, supply uncertainty, geopolitical, economic, and ESG pressures caused a rethink of traditional global supply chain models. Linear, lowest-cost supply chains are giving way to more multi-dimensional supply networks that better balance risk, sustainability, speed, agility and cost. Companies need to rethink where they operate, the materials they source, the suppliers they buy from, and their physical supply footprint and operating model, argued EY.
March 2022
Quartz's Next 10 Years series examied the near future of business, which will almost certainly involve autonomous robots using artificial intelligence as key tools for changing the world. In fact, robots that automate recycling, run indoor farms, and help nurses on the front lines of healthcare are already out there, doing their thing. Quartz analysed how industries marked by rapid change are preparing for tomorrow.
January 2021
September 2020
Seeing a company's role as just hitting next quarter's earnings is really missing the boat, according to the president of Prairie View A&M University, in an interview: "The role of companies is to do more than just make money. You are preserving civil society. You're advancing democratic values. You are helping people create wealth."
The harsh reality of the coronavirus has forced many businesses to consider what comprises their minimum viable company. "Companies are thinking about resilience in a very different way," explained a consultant at Sungard, a cybersecurity company. Rather than recovery, people are thinking of resilience. "They're thinking about it on many fronts: revenue resilience, data security and how can I continue my minimum viable company?"
Apple lost $179.92 billion in market value in one day in September 2020 – more than the combined market capitalisations of 470 of the 500 companies on the S&P 500 index. That doesn't tell us much about Apple's long-term value but it says something about Big Tech's market dominance after this year's wild bull run for companies that thrived rather than dived with Covid, noted Tortoise Media.
July 2020
April 2020
The Economist reported on the shock ripping through the business world. With countries in lockdown accounting for over 50% of global GDP, the collapse in commercial activity was far more severe than in previous recessions. Numerous indicators suggest extreme stress. Global oil demand dropped by up to a third; the volume of new cars and parts shipped on America's railways dropped by 70%. Many firms had only enough inventories and cash to survive for three to six months. The exit path for those that survive will be precarious, with uneasy consumers, an efficiency-sapping stop-start rhythm, and tricky new health protocols. In the long run companies will have to master a new environment. The crisis and the response to it are accelerating three trends: an energising adoption of new technologies, an inevitable retreat from freewheeling global supply chains and a worrying rise in well-connected oligopolies.
February 2020
Deloitte's 2019 Millennial Survey found that millennials share a growing view that businesses focus on their own agendas rather than considering wider society - 76% agree with that sentiment — and that they have no ambition beyond wanting to make money (64% agree). It also is likely influenced by a continuing misalignment between millennials' priorities and what they perceived to be business's purpose.
December 2019
November 2019
October 2019
September 2019
July 2019
June 2019
May 2019
February-April 2019
January 2019
Over the next 10 years, the world of work is set to change rapidly. The World Economic Forum predicts that disruptive changes to business models will have a profound impact on the employment landscape. Sector by sector there is evidence of some industries beginning to change their models while others continue with business as usual.
Further reading:
November 2018
October 2018
September 2018
The FT believes big companies are bending themselves out of shape to behave like smaller enterprises. They are encouraging individual teams to take more decisions closer to the frontline. Agile management is all the rage. Head offices are either disappearing altogether or morphing into shared working spaces.
However,, the FT also noted that many millennials end up at big companies. A 2016 survey by the US think-tank the Economic Innovation Group and EY found nearly two-thirds of American millennials had considered starting their own business, but only just over a fifth believed entrepreneurship was the best way to advance their career. In fact, 44% thought staying with one company and working their way up the ladder - like their parents may have done - was the preferable route.
Further reading:
August 2018
July 2018
June 2018
May 2018
April 2018
March 2018
February 2018
January 2018
December 2017
November 2017
October 2017
September 2017
August 2017
July 2017
June 2015
According to BankofAmericaMerrilLynch, for Asia Pacific's most influential CFOs, 2015 will be a year of growth but will require a heightened level of courage, commitment and care to deliver on expectations. Change will be inevitable. Challenges will be multi-faceted. Risk and market volatility will remain a reality. But with an actively managed finance strategy and a clear understanding of the diverse headwinds, opportunities will materialise. These are some of the projections of Asia Pacific's leading CFOs.
integrAsian, a new Economist Intelligence Unit study, sponsored by ANZ Banking Group, looked at how trade and investment ties between Asian economies are evolving, and the opportunities as well as risks this process is creating for the private sector. This report is based on a survey of senior executives at 525 companies in Australia, China, Hong Kong, India, Indonesia, Singapore and Taiwan, as well as interviews with business leaders and experts. It also examines how growing integration affects the business strategies of firms in the region through profiles of companies in three industries: information technology, consumer electronics and energy.
China aimed to pledge a multi-billion dollar investment in Europe's new infrastructure fund at a summit in late June in Brussels, Reuters reported. The exact sum has yet to be decided. In return for the investment in Europe, China is expected to ask Europe to invest in its revival of the Silk Road. The "One Belt, One Road" initiative is expected to build energy and communications links such as railways, highways, oil and gas pipelines, power grids, Internet networks, maritime and other infrastructure links across Central, West and South Asia to as far as Greece.
The Economist Intelligence Unit now expects the Chinese economy to grow by 6.8% in 2015, as rising incomes support household spending growth but as slowing growth in investment - especially in property- holds back the pace of expansion. falling global oil prices and excess local industrial capacity will cause average consumer price inflation to slow to 1.2% in 2015, from 2.1% in 2014. The renminbi is expected to weaken against the US dollar in 2015, depreciating on an annual average basis for the first time since 1994.
Deloitte appointed its first Asia Pacific leader to come from Japan. Yoichiro Ogawa, who has a 30-year career with Deloitte Japan, will serve a four-year term. In his role, Ogawa will be responsible for driving market leadership and quality across the region, strengthening the firm's brand and client services and identifying further growth opportunities while working with member firm leaders to enhance bonds and collaboration. In addition to the Asia Pacific regional leadership role, Ogawa will also become the Deloitte global managing director of regions and will serve as a member of the network's executive and operating committees. Ogawa's appointment is part of the new leadership team set up by Punit Renjen, Deloitte's global chief executive as of 1 June 2015.
May 2015
Forum for the Future outlined seven trends that could make or break a sustainable future for Southeast Asia. It's one of the fastest growing economic regions in the world, but rapid growth and the rising aspirations of a growing middle class is increasing pressure on natural resources. The area has lost 13% of its forests since 1992 - an area equivalent to the size of Vietnam, the UN Environmental Programme reported. The impacts of global deforestation on the climate will be felt close to home: the region is one of the world's most vulnerable to climate change impacts, such as droughts, floods, typhoons, sea level rise and heat waves.
China is planning to invest up to $50bn (£32bn) in Brazil for new infrastructure projects. The deal was due to be signed by banks from both countries during a visit by Chinese Prime Minister Li Keqiang to Brazil. The money will go towards building a railway link from Brazil's Atlantic coast to the Pacific coast of Peru to reduce the cost of exports to China. The fund will also finance a joint venture to produce steel. Brazil currently exports much of its iron ore to China.
April 2015
The EIU forecast that Chinese economic growth will slow to 7% in 2015, but lower inflation will provide support to real household consumption. ThePeople's Bank of China may cut interest rates again in the second quarter of 2015, in order to offset the effects of slowing inflation, but monetary policy will remain fairly tight. Owing partly to lower global oil prices and also to excess supply in the economy, the EIU expects annual consumer price inflation to an average of 1.2% in 2015.
Official data revealed that Chinese exports fell 15% in March compared with the same month last year. This means export growth over the first quarter of the year, which saw double digit growth in January and February, slowed to 4.7% compared with Q1 2014, and 8.7% compared with Q4 2014. Imports also fell over the month, down 12.3%, while the nation's trade surplus stood at $3.1bn, considerably below expectations. Bloomberg chief Asia economist Tom Orlik said that China's government will look to cut interest rates to ease domestic conditions as a response.
Inflation in South Korea fell to a 16 year low of 0.4% in February, while the country reported its largest ever trade surplus last month of $US8.4 billion as imports and exports fell.

March 2015
Australia's GDP increased by 0.5% q/q and 2.5% p.a. in Q4 2014, below the long-term average growth rate of around 3.25% p.a. (inflation adjusted and seasonally adjusted), but not much lower than the average GDP growth rate since 2010 (2.7% p.a.).
China's state owned banks are about to begin the painful process of writing off billions of dollars in bad debts, as Beijing seeks to avoid Japanese-style stagnation from a failure to address problem loans. Accounting firms in China are preparing for a spike in bad loans this year and fear it may further destabilise China's already-slowing economy.
February 2015
The China affiliates of the Big Four agreed to pay a combined US$2 million as part of a settlement with the US SEC over their failure to produce documents from audits of Chinese companies. But the SEC stopped short of suspending the firms from auditing Chinese companies listed in the US. An administrative law judge called for a six month suspension from such work. In a joint statement, the four Chinese firms said they were "pleased" to have reached the settlement and added that their "ability to continue to serve all their respective clients is not affected by this settlement."
January 2015