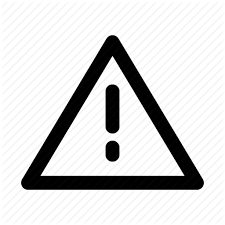 Please see below selected recent risk-related change.
See also: 
September 2021
Global Catastrophic Risks 2021: Navigating the Complex Intersections, included a focus on the complex interconnectedness between different risks and the need to build more holistic global approaches to tackle them. As the impacts of man-made climate change and humanity's destruction of the natural environment worsen, so do the threats from future pandemics, especially zoonotic viruses that jump from animals to humans. A changing climate is also exacerbating conflict, food insecurity, refugee crises and extreme poverty.
February 2021
Information technology has made us more resilient in the face of organic viruses, but it has also made us far more vulnerable to malware and cyber warfare, warned Yuval Noah Harari. People often ask: "What's the next Covid?" An attack on our digital infrastructure is a leading candidate. It took several months for coronavirus to spread through the world and infect millions of people. Our digital infrastructure might collapse in a single day. 
January 2021
December 2020
October 2020
Disasters are reportedly increasing in severity and social significance. From 1996 to 2005, some 1.5 million people died in disasters worldwide, while many more suffered injuries, illnesses and impoverishment. Much of the death toll affected developing nations, while the biggest economic losses occurred in rich countries. Just in 2017 – the year of Hurricanes Harvey, Irma and Maria – Munich Reinsurance reported that disasters exacted a worldwide toll of $330 billion. The other costs of catastrophes are harder to calculate. Disasters can drive economically vulnerable people into permanent poverty and cause lasting mental health issues for survivors.
A paper suggested that systemic risk extends beyond the financial sector. Firms such as Amazon and Apple are systemically important and actually quite vulnerable to shocks.
June 2020
The World Economic Forum's 2019 Global Risk Report mapped out 30 critical risks across five categories - economic, environmental, geopolitical, societal, and technological - and showed the interconnections between them. The spread of infectious disease was one of the top-10. Covid-19 (or something like it) was fully anticipated, and many other projected disruptions will likely come to pass, too.
As UK Astronomer Royal Martin Rees pointed out, a highly globalised world also creates new vulnerabilities - including to the rapid spread of infectious disease - that we're only beginning to understand. The coronavirus pandemic has brought home our reliance on global supply chains, centralised institutions, offshore manufacturing, and frequent international travel. During lockdown some of those networks and institutions faltered, or became inaccessible.
May 2020
Cambridge University's Professor Danny Ralph believes companies will use the Covid-19 crisis to embed better risk procedures. A robust risk assessment also makes it easier to take advantage of strategic opportunities - some are already scouting for takeover targets - and in due course should make them more resilient to unknowable future threats.
April 2020
In 2003, the Harvard Business Review published an article titled Predictable Surprises: The Disasters You Should Have Seen Coming. The authors, Max Bazerman and Michael Watkins, both business school professors, followed up with a book of the same title. Bazerman and Watkins argued that while the world is an unpredictable place, unpredictability is often not the problem. The problem is that faced with clear risks, we still fail to act. For Watkins, the 2020 coronavirus pandemic was the ultimate predictable surprise.
December 2019
While China's influence is largely seen as positive in many emerging markets, this is not the case among its neighbours in the Asia-Pacific: on average, 59% of those surveyed across Australia, Japan, South Korea, the Philippines, Indonesia, and India think that investment from China is risky, giving Beijing too much influence over their economies.
November 2019
April 2019
The End of the World is a podcast that explores existential risks, those organic and man-made catastrophes that could bring about the extinction of humanity. The series begins with the origin of life and goes on to list all of the ways Homo sapiens could be snuffed out by nature, before focusing on all the ways we might do it ourselves. Artificial intelligence, biotechnology, physics experiments, nanobots—we may have an odd 5 billion years before we get swallowed up by the sun, but, for Quartz, at the rate we're innovating, it'll be a wonder if we see another century.
February 2019
Women of colour take more risks at work, as being accustomed to inequality helps encourage bold moves in the office, claimed Quartz.
January 2019
2019 could turn out to be the year the world falls apart, warned GZEROMedia. Tail risks created by bad actors inflicting damage that then create an escalatory cycle are higher than they've been at any point since 1998. But for now, all such risks remain low-likelihood events. More likely, and despite increasingly worrisome headlines, 2019 is poised to be a reasonably good year and not a particularly politically risky year. But GZEROMedia warned further that the world is setting itself up for trouble down the road. Big trouble. And that's in itself top risk.
November 2018
October 2018
Top risks identified by Athena, Shaping Tomorrow's robot included increasing use of plastics entering food chains, faults in and attacks on software, intensifying competition, climate change affecting farming, disease spread, particularly increasing diabetes, uncertainties surrounding the continued burning of fossil fuels and rapidly growing use of scarce resources to cope with burgeoning demand from global populations' increased wealth and needs.
Water has ranked in the top five risks for seven consecutive years in the World Economic Forum's Global Risk Report. And, points out Raconteur, if you look at the headline threats to humanity and the planet over the next decade, as pinpointed by 1,000 experts, all but one are linked to water. These include extreme weather, natural and man-made disasters, climate change, biodiversity loss and ecosystem collapse.
In Navigating geopolitical risk, Raconteur argued that the correlation between politics and business sentiment shows that the two are intrinsically linked. The rise of pro-business parties, public referendum or rising cross-border tensions can impact bottom lines across the world and must be factored into the decision-making process. But navigating and mitigating geopolitical risk can be a tricky task for leaders to master.
September 2018
Global Catastrophic Risks 2018 is an update to the analysis of the greatest threats to humanity produced by the Global Challenges Foundation. It is based on the latest scientific research and features contributions from leading experts at think tanks, university departments and other institutions worldwide. As well as exploring the risks themselves, it summarises the current status of global efforts to manage them. The report aims to incite deeper understanding of global risks and promote greater discussion on how they are collectively managed.
The Global Challenges Foundation conducted a survey capturing the views of the general public to see if there were differences in perceptions on global risks and global cooperation. An online survey of 10,030 adults aged between 18 and 64 was conducted across Australia, Brazil, China, Germany, India, Russia, South Africa, Sweden, the United Kingdom and the United States, and the data was weighted to be representative of the population in each of the country by age, gender and religion. The survey revealed that six in 10 consider the world more dangerous in 2018 than two years ago. Politically motivated violence was rated as a global catastrophic risk for 88 percent of respondents, while WMDs were listed as a risk by 85% of respondents.
Further reading:
August 2018
July 2018
May 2018
According to a new survey of 27 countries by BBC/Ipsos Mori, some 59% of people say that their countries are "more divided" politically and socially than they were ten years ago. Two-thirds of Europeans say so, the highest of any region in the world.
Business leaders, investors and monetary officials consider a variety of factors when developing their strategies. But it is geopolitical risk (GPR) that presents the greatest concern for these stakeholders, and a lack of measurement capacity and accuracy can stymie investment and trade. Economists Iacoviello have built an index that assesses the levels of GPR over time and explains how these perceived risks affect business and government decision making.
2017
2016
Deloitte warned that strategic risks can do serious damage to an organisation, very quickly. These risks can compromise supply chains, facilities, technology, talent, capital, reputation, and basic drivers of value. Yet they fall outside most enterprise risk management (ERM) programs and are difficult to quantify, monitor, and manage. To address these risks, leaders need new perspectives and approaches. They need tools for scanning the environment, tracking developments, and visualising risk data. And they need to prepare effective responses, because responsibility for strategic risks resides at the C-suite and board levels.
April 2016
Deloitte warned that strategic risks can do serious damage to an organisation, very quickly. These risks can compromise supply chains, facilities, technology, talent, capital, reputation, and basic drivers of value. Yet they fall outside most enterprise risk management programmes and are difficult to quantify, monitor, and manage. To address these risks, leaders need new perspectives and approaches. They need tools for scanning the environment, tracking developments, and visualising risk data, and they need to prepare effective responses, because responsibility for strategic risks resides at the C-suite and board levels.
March 2016
Seven million people die prematurely every year from pollution exposure, according to the World Health Organisation, making air pollution the world's single biggest environmental health risk. And yet, fossil fuel subsidies, which cost nations US$2 trillion per year, continue to encourage vehicle use. The problem could become even more acute when, by 2040, there will be an additional 2-3 billion middle class consumers on the planet. INSEAD noted that recent government efforts to improve the state of the planet's environment have been powerful, but unfortunately inadequate. The 17 Sustainability Development Goals adopted by the UN to keep global warming below two degrees above pre-industrial levels, still have to be ratified by 55 states, meaning that achieving a temperature limit of 1.5 degrees is "extremely unlikely".
Eurasia Group's latest Political Risk Monitor for March 2016 summarised key trends in political risk and stability globally. Country-level political stability diverged significantly among emerging equity markets most exposed to spillover risks from China. South Africa, Brazil, Thailand, and Indonesia are less stable than their highly exposed counterparts South Korea, Malaysia, Mexico, and India. Political stability is less volatile this month, but the expected impact on the global economy continues to decline, and short-term political trajectory scores in key markets - including China and Japan - have declined. Among the largest oil exporters exposed to low prices, year-on-year political stability has improved markedly in Iran while declining slightly in Saudi Arabia and Kuwait. Political stability in Russia has remained constant.
In PwC's own 19th Annual Global CEO study, 66% of CEOs saw more threats to their business than opportunities. To remain competitive, companies must pursue two parallel strategies: 1. Building agile and flexible risk management frameworks that can anticipate and prepare for the shifts that bring long-term success and 2. Building the resiliency that will enable those frameworks to mitigate risk events and keep the business moving toward its goals. This connection between risk resiliency1 and risk agility2 is at the heart of this year's Risk in Review: Going the distance study. As our study shows, today's most forward-looking companies have both the solid infrastructure and processes to help them weather any storm, as well as the flexibility to move quickly to meet new opportunities.
February 2016
According to Eurasia's Political Risk Monitor: February 2016, there is wide divergence in political capacity across emerging market oil exporters to respond to low oil prices. Governments in Mexico, Colombia, and to a lesser extent Russia have more political space and ability to take corrective fiscal measures than their counterparts in Venezuela, Nigeria and Ecuador. Though political stability is less volatile this month, the expected impact on the global economy is worsening. Political trajectories have deteriorated across many emerging and frontier markets including India, Mexico, and Nigeria. Among the emerging and frontier markets facing elections this year, political stability is likely to remain relatively stable. Ghana, Peru and the Philippines have experienced a slight improvement in stability over the past year, while Vietnam's security environment has driven stability down slightly.
The Global Brief is the flagship product of Eurasia Group's strategic alliance with PwC. It is a senior briefing service that monitors political events in PwC's top 21 territories and highlights risks & opportunities in these markets- see  highlights from February's Global Brief.
January 2016
Eurasia Group's latest Political Risk Monitor summarised key trends in political risk and stability from 2015 with a look forward into 2016. As in 2015, political stability will probably be more volatile in 2016 than in recent years, and it expects politics will have a more negative impact on the global economy over the next six months. Weighted by GDP, global political stability is most concentrated in the Asia Pacific region and appears set to remain so in 2016. Iran and Pakistan saw the largest gains in political stability last year, while Ukraine and Turkey endured the biggest declines.
How should we think about systemic risk in Europe today, wondered the FT? For the EU, the ability to muddle through may be reaching its limits when, as now, several crises intersect at once. The FT sees the problem most clearly in Greece - a country battling both economic meltdown and a refugee crisis - with not much help from the rest of the EU. However, while Greece may be the starkest example, it is not the only country facing overlapping crises, nor even the most important one. That would be Italy. While Rome's problems are different from those of Greece, its long-term sustainability in the eurozone is just as uncertain, warned the FT, unless one believes its economic performance will miraculously improve, though there is no reason why it should.
For 2016, Eurasia Group believes that the unwinding of the US-led geopolitical order will accelerate. There is growing political division in a year with a presidential election in the US and a foundational political crisis for Europe. Russia, in decline, is led by an increasingly combative and resurgent Vladimir Putin. China is becoming far more powerful, but with a foreign policy that reflects primarily economic (though still strategic) national interests. The Middle East is the most vulnerable to a geopolitical leadership vacuum and is heading toward conflagration, believes Eurasia. There are six failed states across the broader region and more refugees than ever recorded. Oil economies are under strain. All of this will get worse in 2016. Europe will feel much of the pain-in economic costs, security vulnerability, and political blowback. The US, at the twilight of the Obama administration, will mostly stick to its knitting, since the Western hemisphere remains insulated from the lion's share of geopolitical instability. In Asia, despite having many of the world's strongest national leaders, helping manage these problems is not a priority. This all means a dramatically more fragmented world in 2016.
December 2015
Eurasia Group identified its top risks for December 2015, which included the following: despiteChina's relaxation of the One Child Policy, the workforce will continue to shrink as the population ages, creating more urgency to transition the economy toward higher-end, innovative, and less labour intensive production and services; in Russia, the upcoming election cycle will delay difficult adjustments to tax and pension policy, putting fiscal buffers at risk; and the Conservatives' commitment to balancing the UK'sbudget by 2020 means deep cuts for innovation and training grants, hampering efforts to address the "productivity gap" with western Europe.
November 2015
Eurasia Group's 2016 Year-Ahead Outlook found that, barring a few exceptions, political trends next year are likely to be characterised by a "slow burn." Geopolitical risk flowing from the Ukraine crisis has diminished, but there are new and rising risks in Asia and the Middle East. Eurasia Group's report begins by flagging three macro themes that inform its global assessment, then offers forecasts for 2016 from its regional and sector-specific practices. The practice reports, including Asia, Eurasia, Europe, Latin America, Middle East & North Africa, North America, Africa, and Global Energy & Natural Resources, identify the key political drivers that will define the business and investment environment.
Eurasia Group's new Global Navigator is a data-driven planning tool designed to help global companies anticipate the impact of government policies on business operations around the globe, comparing risks and opportunities in 77 frontier, emerging, and developed markets. A quarterly report highlights notable shifts in country-level risk and opportunity, as well as shifting functional risk dynamics and industry-specific risk trends. The report will offer qualitative perspectives to highlight indicators of business risk and opportunity across five key dimensions of risk: political, economic, financial, regulatory, and operational; and four major sectors: financial services, technology, healthcare, and consumer goods. A unique focus theme will document emerging trends each quarter. Clients will also be able to interact with the data in a customisable tool, featuring advanced data visualisations.
October 2015
PwC's own latest country risk update for quarter three 2015 highlighted the increase in country risk levels across all regions with the exception of Western Europe which has remained at similar levels to quarter two. Our latest update highlights the ongoing economic difficulties facing Brazil and the recovery in Iceland (see updates on our website and our overview video to get a better understanding).
Only 60% of chief risk officers (CROs) at global financial institutions say their boards have worked at embedding the organisation's risk culture across the enterprise, and about the same percentage say their boards have reviewed incentive compensation plans to consider alignment of risks with rewards, according to the ninth biennial Global Financial Services Risk Management Survey from Deloitte Touche Tohmatsu Limited (DTTL).
September 2015
El Niño remains difficult to predict, yet authorities in e.g. Peru are taking fresh measures to respond.The World Meteorological Organisation has talked of a mature El Niño in the Pacific Ocean, potentially among the four strongest since 1950. Australia, India and Indonesia are already experiencing droughts and meteorologists believe there is a 95% chance that El Niño will last through the first quarter of 2016. There will be wide-ranging impacts in vulnerable economies, but they are likely to include smaller harvests. Although the EIU forecast a modest rise in global food prices in 2016, after four years of decline, its does not expect a major turnaround. Low energy costs, ample stocks and moderating demand growth in emerging markets should keep a lid on prices.
BCG recently published a piece analysing the shrinking life expectancy of corporations. BCG noted, "US public companies are perishing sooner than ever before. Since 1950, the total life span of companies and the length of time that their shares are publicly traded have significantly decreased. Companies don't just die younger; they are also more likely to perish at any point in time. Today, almost one-tenth of all public companies fail each year, a fourfold increase since 1965. The five year exit risk for public companies traded in the US now stands at 32%, compared with the 5% risk they would have faced 50 years ago."
August 2015
Eurasia Group pointed to historically high political stability in several emerging and frontier markets including India, the Czech Republic, the UAE, and Latvia indicate a lower political risk profile. By contrast, a recent deterioration of economic stability - in many cases resulting from exposure to slowing growth in China and lower commodity prices - has contributed to large year-on-year declines in political stability in Saudi Arabia, Brazil, Russia, and Thailand. Volatility of global political stability is still trending higher. In general, and in line with a clear upward trend since early 2014, political stability in the 77 countries measured by Eurasia continues to change more substantially and more frequently. Meanwhile emerging market (EM) governments face a combination of slowing growth, terms-of-trade shocks from lower commodity prices, and the prospect of higher US interest rates.
July 2015
Portents of disaster and decline are overstated, claimed Foreign Policy magazine, adding that certainly, computers and the Internet are driving rapid change, but the pace is not more rapid or revolutionary than that following the introduction of the steam engine, electricity, radio, telephones, internal combustion engines, airplanes, and the atomic bomb. The Chinese economy has grown compared with the United States, but the United States has, for many years, been growing faster than most of Europe, Russia, and much of East Asia. Russia is misbehaving, but nothing on the scale of the former Soviet Union. The Middle East is in turmoil, but even taking into account the chaos in that region, inter- and intrastate conflicts continue to decline.
Political stability in the 77 countries measured by Eurasia Group's Global Political Risk Index continues to change more substantially and more frequently, following an upward trend since the second quarter of 2014. This month, political stability in Iran, Brazil, and Canada declined the most, while Colombia, Kenya, and Bulgaria saw the largest increases in stability. Weaker, more fragmented governments are hindering reforms in many large emerging markets (EMs) including Turkey, South Africa, Brazil, and Colombia.
Global business risk has never been greater as the world becomes evermore complex and interdependent amid regional turmoil. "The nature of risk is changing,' claimed Professor Ian Goldin, co-author of 'The Butterfly Defect: How globalisation creates systemic risks, and what to do about it'. "The walls have come down between societies. Something that happens on the other side of the world can quickly cascade and impact us. There's a growing complexity, a growing integration and it leads to a fundamentally different nature of risk. That's the butterfly defect, where small events elsewhere in the world will fundamentally affect our lives."
June 2015
As the global economy returns to growth there is reason substantial optimism. But there are pitfalls, risks and a lot of volatility in store this year and the next - see The Investment Agenda from The Economist Group.
May 2015
April 2015
March 2015
February 2015
Risk Savvy by Gerd Gigerenzer (Viking Press, 2014) covered, inter alia, why people misjudge risk and don't quantify uncertainty, why heuristics, or rules of thumb, can lead to better decisions than complicated calculations can reveal, and what rules you can use to improve your risk assessment and decision making.
January 2015
Eurasia Group published Top Risks, its annual roundup of the geopolitical trends they consider most likely to change our world in the coming year. In 2015, political conflict among the world's great powers is in play more than at any time since the end of the Cold War. U.S. relations with Russia are now fully broken. China's powerful President Xi Jinping is creating a new economy, and the effects will be felt across East Asia and the rest of the world. Geopolitical uncertainty has Turkey, the Gulf Arab states, Brazil and India hedging their bets. But the year's top risk is found in once placid Europe, where an increasingly fractured political environment is generating new sources of conflict.
December 2014
PwC was positioned in the leaders quadrant of Gartner's Magic Quadrant for Global Risk Management Consulting Services report. Gartner defines risk management as "the strategic discipline of assessing, prioritising, monitoring and controlling the impact of uncertainty on objectives." The Magic Quadrant assesses how well services support corporate governance objectives and how well they integrate with compliance requirements.
November 2014
A recent book by respected Oxford academics, The Butterfly Defect, argued that globalisation fundamentally changes the economy and world society, as everything is increasingly complex and interconnected, and that globalisation also changes the nature of risk, making it harder to anticipate and identify
The EIU's Risk Snapshot: November 2014 report claims to help organisations understand and respond to risks that could impact their business. The report analyses risk scenarios in depth, and explores potential developments that might substantially change the business operating environment over the coming two years. The free report provides forecasting and analysis on each of these risk scenarios, explaining how they affect the global operational environment.
October 2014
Insurance brokers will lose profitable business if they don't take on a wider risk advisory role, claimed a new report from PwC. In Broking 2020: Leading from the front in a new era of risk, PwC says that organisations no longer think that the evolving risk environment can be managed solely through traditional approaches. Instead, companies are engaging a wider set of advisors to get the specialty advice they need.
August 2014
According to the FT, until recently, most non-executive directors would have told you that the audit committee is the one they really wish to avoid. The meetings are long, the papers voluminous, and the duties burdensome. So the conclusion of a recent survey by Per Ardua, an executive search company, came as a surprise. 80% of respondents in the financial sector now say that the risk committee is the one to dodge – even though audit and remuneration committees have so far more often exposed non-executives to public criticism. The survey responses suggest three possible explanations.
July 2014
Pre 2014
In Global Catastrophic Risks, experts looked at the gravest risks facing humanity in the 21st century, including natural catastrophes, nuclear war, terrorism, global warming, biological weapons, totalitarianism, advanced nanotechnology, general artificial intelligence, and social collapse.