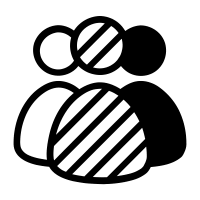 Please see below selected recent diversity-related change.
See also:
September 2023
August 2023
July 2023
Pointing to the global decline of biodiversity, the FT warned that we are losing species at more than 1,000 times the natural rate. If we stay on this trajectory, we risk losing up to half of them by the middle of the century. Biodiversity loss poses a fundamental risk to health, prosperity and wellbeing and a singular focus on solving climate change has led to the neglect of biodiversity, the result being that many climate efforts inadvertently accelerate nature's destruction. (Take the huge need for solar farms. If not located properly, they will have a big impact on ecosystems and habitats.)
June 2023
April 2023
March 2023
The UK government-backed Parker Review found that 96% of FTSE 100 companies had met the target of having at least one minority ethnic director on their boards. The review, established to improve diversity in Britain's boardrooms, then revealed new targets. Specifically, it asked FTSE 350 companies to set a percentage target for senior management positions occupied by ethnic minority executives, by December 2027. Meanwhile, the UK's 50 largest private companies will also be asked to ensure at least one ethnic minority director is on their board by the end of 2027.
February 2023
A report by Deloitte argued that neurodiversity can add "valuable ways of thinking and problem-solving". However, data from the Office for National Statistics showed that only 29% of UK adults with autism were employed. Disclosing a diagnosis is a sensitive issue. Dan Harris, chief executive of Neurodiversity in Business, a charity made up of neurodivergent employees advocating best practices for employers, said that for many the "anxiety is that [telling their employer] will damage my career prospects".
December 2022
Technology has long had a diversity problem, but with the current slowdown in funding and economic growth, many investors and founders are concerned that things could get worse. According to Atomico's State of European Tech report, all-female founding teams accounted for 6% of all funding rounds in 2022, but only 1% of the funding raised. It's a poor statistic that's actually got worse; it was also 1% in 2021, down from 3% in 2020.
Further reading:
September 2022
Fina, the international federation that administers competitions in water sports, approved a swimming cap designed for athletes with natural afro hair. Soul Cap is designed for swimmers with thick, curly hair and styles such as dreadlocks, weaves and braids. Soul Cap said Fina had previously told them the hats weren't suitable because they didn't follow "the natural form of the head", the BBC reports, and were banned from the 2020 Olympics. After outrage at the decision, the company was invited to reapply for a place on Fina's approved list of competitive swimwear.
June 2022
May 2022
April 2022
The shift to remote work benefitted many knowledge workers, but especially the neurodiverse - those with conditions including autism, attention-deficit/hyperactivity disorder and dyslexia. Typical office environments, where social interactions are continuous and often unpredictable, can be overwhelming for people with brains that function differently from the neurotypical. Neurodiverse workers interviewed by The Wall Street Journal said they had thrived since going remote, finding it much easier to interact with colleagues through virtual-communication channels 
February 2022
LinkedIn warned that there is a "shocking lack of diversity" in the UK boardroom, with disabled women and LGBTQ people missing from top positions and no women of colour featured on the FTSE 100 chief executive list. Only eight of the 100 chief executives featured on the FTSE list are women, and of the 414 board positions held by women in 2021, 385 of those were non-executive roles. Campaign group the 30% Club said that the pipeline of women progressing to leadership positions "has got a bottleneck", and the Fawcett Society called progress "painfully slow".
December 2021
BCG conducted research on 40,000 consumers in 18 of the world's biggest markets about their mindsets and the needs they seek to fulfil when making a purchase. After running regressions on 130 variables that determine consumer choice, BCG found a world of significant diversity. While they detected strong similarities among consumers in the US, Canada, Australia, and the UK, their analysis found that mindsets in every Asian market they studied were quite unique. European mindsets also aren't as similar as they thought. In terms of specific attitudes, they found that Chinese consumers care deeply about how they are perceived by peers, but Russian and French consumers generally do not. And while Nigerians, Mexicans, and Indians were very keen to start businesses, Japanese consumers expressed little interest in entrepreneurship.
November 2021
Neurodiverse people still face discriminatory practices in the workplace, according to Charlotte Valeur, a former Institute of Directors chair. Valeur has now launched the Institute of Neurodiversity in the UK, Europe and Australia, with the aim to champion policies that help the neurodiverse - a group that includes those with autism, ADHD, dyspraxia, dyslexia, dyscalculia, dysgraphia and Tourette syndrome. Valeur, who was diagnosed with autism in her 50s, said her ambition for the institute is "to celebrate that we are here, as opposed to look for a way to get rid of us".
September 2021
June 2021
Different factors shape popular attitudes towards LGBT communities within a given country. In states with heavy religious overtones, like Poland and Russia for instance, the general population is less likely to accept that gay people should be broadly accepted by society. Meanwhile, residents in nations where right-leaning politics dominate are also less likely to support the LGBT community's rights, according to a Pew study.
March 2021
Diversity fatigue is setting in as some governments roll back targets; for example, Japan removed its target of 30% female managers by 2020. A 30% target is the threshold to move beyond tokenism and achieve the benefit of diverse viewpoints, leading to greater innovation and better outcomes. Achieving a 30% target requires planning across all levels, but only 18% of companies have structured programmes, warned EY.
December 2020
The US Nasdaq exchange filed a proposal to require all companies listed on its US exchange to have at least two board members who are not straight, white men. If the Securities and Exchange Commission approved it, it should lead to at least another 570 women on corporate boards - that's how many Nasdaq companies currently have no female representation at the director level - and at least as many new directors who identify as Black, Hispanic or Latinx, Asian, Native American, Alaska Native, Native Hawaiian or Pacific Islander, bi-racial, or LGBTQ.
Prospect reported that in 2017, the Parker Review, an independent government-backed report, laid down a simple challenge to Britain's FTSE 100 companies: to appoint at least one director from an ethnic minority background by the end of 2021, with a slightly more distant deadline of 2024 for smaller FTSE 250 boards. Black, Asian and minority ethnic (BAME) board members made up just 8 per cent of the UK's total, while the UK BAME population is 14 per cent. If you only consider British BAME citizens, thereby excluding investors and high-flyers jetted in from elsewhere, the number plummeted to 2 per cent. Minority directors are clustered in a few firms, often with specific Asian and African connections: just seven companies in the UK contained 40 per cent of the nation's BAME directors. Progress was tracked in an updated 2020 Parker Review and it appeared wanting. Out of the 256 companies with meaningful data, 150 had yet to appoint a BAME board member.
November 2020
Neurodiversity is "emerging as the 'final frontier' in the diversity debate", noted the Financial Times - and employers are taking note. In the UK, for example, only 16% of adults on the autism spectrum had full-time employment in 2016; they and other neurodiverse people can face discrimination and challenges at school or work. But increasingly, organisations - from SAP to Universal Music to the Israeli Army - have begun to focus on recruiting and retaining neurodiverse talent. "Having people who think differently and see the world differently is really going to support innovation," said James Cusack, CEO of charity Autistica.
October 2020
September 2020
As the coronavirus pandemic changed work and social justice movements such as Black Lives Matter gained global attention, diversity and inclusion roles were spotlighted. Firms that see D&I as a "nice to have" were being shown up, says author Pragya Agarwal, while the pandemic highlighted issues such as economic inequalities that show the need for greater inclusion. Research also showed financial advantages in diversity, with more diverse teams generating greater innovations and profits. LinkedIn data shows that D&I roles have grown rapidly between 2015-2020, rising 75% in France, 81% in Germany and 58% in the UK.
July 2020
Most corporate leaders now understand that in today's business environment, companies must achieve diversity if they want to acquire and retain talent, build employee engagement, and improve business performance. (See How Diverse Leadership Teams Boost Innovation from BCG.) But many leaders still have blind spots regarding diversity. They underestimate the obstacles confronting an employee of a diverse group, perceiving a workplace with far less bias than actually exists. They launch programs that they think will yield improvements, but their decisions are based on gut instinct rather than proven results. Unless they acknowledge their blind spots, these leaders won't make meaningful progress on diversity, warned BCG.
June 2020
March 2020
December 2019
October 2019
July 2019
Over the past decade, the acceptance of homosexuality has reportedly improved dramatically in the eyes of the Chinese public. And, though the government has increased restriction on LGBTQ+ content, the gay community is resisting and flourishing in cities like Chengdu, fuelling China's $300 billion rainbow economy. 
January 2019
December 2018
Employees who differ from most of their colleagues in religion, gender, sexual orientation, socio-economic background, and generation often hide important parts of themselves at work for fear of negative consequences, warned Harvard Business Review. The diversity and inclusion community call this "identity cover," and it makes it difficult to know how they feel and what they want, which makes them vulnerable to leaving their organisations.
Further reading:
November 2018
Companies report that they are highly committed to gender diversity. But that commitment has not translated into meaningful progress. The proportion of women at every level in corporate life has hardly changed in some of the most developed countries. Progress isn't just slow. It's stalled, found McKinsey in Women in the Workplace 2018, a study conducted in partnership with LeanIn.Org. 
How to create more diverse workplaces and how to use AI ethically are among the more challenging dilemmas facing business and government, according to The New York Times. While the issues may appear to have little in common besides their complexity, they do overlap. Recently, for example, according to news reports Amazon abandoned a hiring tool that used artificial intelligence because it favoured men.
Papua New Guinea is the most ethnically diverse country in the world with more than 800 languages spoken across 600 sparsely populated islands.  
October 2018
While most large organisations have some form of diversity and inclusion initiative in place, all too many focus narrowly on gender and sometimes race. However, Raconteur warned, this leaves out key considerations such as socio-economic background. Its significance lies in the fact that it cuts across all demographic groups, irrespective of age, race, gender, sexuality or the like, and leads to a general lack of opportunities in life.
It's time to decolonise philosophy, argued Quartz. In South Africa, for example, many universities still teach philosophy through the lens of dead white European men. However, there is a growing movement to incorporate African ideas like ubuntu - a humanist principle that holds that the self exists in relation to others - into college curriculums, offering students a new way to look at ethics, morality, and free will.
According to Gallup, recent years have been marked by an uptick in awareness of the many challenges organisations and society face in identifying and truly understanding the unique differences among people. From the #MeToo movement to various headline scandals, diversity and inclusion have been brought to the forefront of workplace dialogue.
Japan is one of the most ethnically homogenous countries on earth. Foreign-born residents make up just 2 percent of the population, and although that number has risen in recent years, it's still far lower than in Europe or the US where 10-15 percent of the population hails from abroad. What's more, a majority of Japanese like it that way: close to 60 percent of Japanese think that diversity makes a country worse off, according to a 2017 poll.
Chelsea FC, the English football club, announced that it would send fans found guilty of anti-Semitic abuse to Auschwitz. The club's charitable foundation has been working to raise awareness of anti-Semitism under its Jewish owner, Roman Abramovich. Previously, the team would ban fans that were overtly racist at matches for up to three years. Under the new initiative, fans will be given the option to take educational rehabilitation courses at the concentration camp instead of being banned.
Scientists today are calling for a specialised biodiversity bank to document the world's microorganisms, at risk from the overuse of processed food and antibiotics, reported Futures Centrw. The model they propose is similar to the Svalbard Global Seed Vault - which flooded in 2017 due to melting permafrost. Recently retrofitted, it is now a flood-proof ark for seeds.  
Further reading:
September 2018
The share of foreign-born people living in the US has reached its highest point since 1910. The foreign-born population stood at 13.7 percent in 2017. That's 44.5 million people.
July-August 2018
May 2018
The gender pay gap starts with babysitting. Girls who are emotionally attached to the children they care for receive the lowest raises.
Pre-2018
Does the gender of executives make a difference to business performance, asked the Financial Times? The evidence is mounting that it does, claimed the FT. In some developing economies, women are joining the top ranks of business management at the same pace as those in western countries. 
Bain & Company recently launched a study that asked more than 1,000 men and women in a mix of US companies two questions: "Do you aspire to top management within a large company?" and "Do you have the confidence you can reach top management?" Women with two years or less of work experience slightly led men in ambition. But for women who had more than two years on the job, aspiration and confidence plummeted 60% and nearly 50%, respectively. These declines came independent of marriage and motherhood status, and compared with much smaller changes for men, who experienced only a 10% dip in confidence.
A paper for the European Corporate Governance Institute warned that diverse boards may mean that diverse individual preferences may fail to univocally aggregate in collective preferences and may consequently lead to arbitrary and volatile decisions. Firms with more diverse boards rend to have greater stock return and fundamental volatility, suggesting that board diversity indeed makes decision-making more erratic. Also, firms with diverse boards have less persistent strategies and analysts make larger forecast errors in predicting their performance supporting the conjecture that board members' diverse preferences lead to hard to predict decisions. Executive and director turnovers are also higher in firms with diverse boards.
40% of today's global workforce are female yet just 5% of global CEO positions are held by women. Yet when women do reach executive positions they, and the companies they work for, tend to flourish. How can organisations close this gap, asked PwC's Spotlight on Gender Diversity.
PwC's research report Modern mobility: Moving women with purpose is based on the findings of research among almost 4,000 working professionals based in over 40 countries (2,285 were women and 1,652 were men), and 134 global mobility executives representing international organisations headquartered in 23 different countries and with a combined workforce of some 4 million employees.
In the US, the Executives' Club of Chicago (EC) announced a relationship with Deloitte in 2016, which works to expand diversity and inclusion awareness, best practices and thought leadership for Chicago's business community through its newly formed Diversity Leadership Council and programme series. Together with Deloitte, Chair of The Club's newly formed Diversity Leadership Council, The EC plans to shape conversations, share best practices and stay committed to making diversity and inclusion a priority for Chicago's business leadership.
Pre- 2016
This year it is Finland that comes out as the best place to be a working woman, overtaking Sweden and knocking Norway off the top spot. It scores highest of the 28 countries in The Economist's index for the share of women in higher education (where their lead over males has grown), female labour-force participation and women taking the GMAT (business-school entrance exam), now over 50%. Finland has also increased its paid maternity leave by more than two weeks. Norway still has more women on company boards than other countries, thanks to a 40% mandatory quota that came into effect in 2008, but women's share of senior management jobs is slightly down on last year. While the share of parliamentary seats occupied by women in Norway and Finland has not changed, it fell slightly in Sweden, where the gender pay gap has also widened, and is now closer to the OECD average.
Deloitte LLP announced that Janet Foutty had been named chairman and chief executive officer of Deloitte Consulting LLP, effective January 1, 2016. Foutty succeeds Jim Moffatt, who has recently been named global consulting business leader, Deloitte Touche Tohmatsu Limited. Foutty, a principal with Deloitte Consulting LLP, was Deloitte's federal practice leader and led more than 7,300 practitioners to help federal agencies transform into more efficient, effective organisations. She expanded the practice over the past three years. She previously led nearly 17,000 professionals in Deloitte Consulting LLP's technology practice, where she achieved double-digit growth and launched several innovative businesses that address clients' needs in evolving areas. During her 25-year tenure with Deloitte, Foutty has served clients across several industries and has raised visibility of thought leadership in key federal areas, including veterans' issues, millennials in public service, and science, technology, engineering, and mathematics (STEM) education.
Accenture named a record number of 723 people to managing director and senior managing director. "Each of these individuals brings the talent, leadership and experience that we need to serve our clients, develop our more than 358,000 people and run Accenture as a world-class business," said Pierre Nanterme, Accenture's chairman and CEO. "These promotions reflect our commitment to career growth and opportunities for our people. We salute these executives and their contributions to Accenture – and to our clients." Women account for more than 28% of the new managing directors and senior managing directors – up from 21% in 2014. 
November 2015
Deloitte and KPMG emerged as the most female-friendly of Australia's largest accounting partnerships, based on the percentage of women at the senior level, according to The Australian Financial Review Accounting Partnership survey. At the partner level, Deloitte topped the list with female partners making up 23%, or 144, of the total of 632 partners. KPMG was not far behind with female partners making up one in five of its 402 partners, while 18% of PwC's equity partners are women. EY had a partnership that was 17% female.
Halving the gender gap in global employment could lead to an additional gain of 6% in the GDP by 2030, according to Shaping Tomorrow, whose other key findings included the following: eliminating employment gender gaps could boost GDP by 5% in the U.S. women are expected to control nearly 75% of discretionary spending worldwide by 2028; and while there has been a global trend towards widening participation and improving the opportunities and learning outcomes for students from diverse backgrounds, trend projections for 145 countries with data show that only 62 countries will have achieved gender parity in enrolment for both primary and secondary education by the end of this year.
A new study by the McKinsey Global Institute estimates that the cost of gender inequality is even higher than previously thought – with far-reaching consequences. The McKinsey study used 15 indicators – including common measurements of economic equality, like wages and labour-force participation rates, as well as metrics for social, political, and legal equality – to assign "gender parity scores" to 95 countries, accounting for 97% of global GDP and 93% of the world's women. Countries also received scores for individual indicators. Unsurprisingly, high scores on social indicators correspond with high scores on economic indicators. Moreover, higher gender-parity scores strongly correlate with higher levels of development, as measured by GDP per capita and the degree of urbanisation. One overarching conclusion of the McKinsey study is that, despite progress in many parts of the world, gender inequality remains significant and multi-dimensional.
PwC developed its latest Diversity & Inclusion Point of View - 'Making diversity a reality' - now available on Spark. Diversity and inclusiveness are now competitive imperatives within an evolving financial services (FS) marketplace; investors want it, customers and staff expect it. Many FS organisations are moving back into hiring mode. But the type of people they need are changing as they grapple with the impact of new technology, new regulation, changing customer expectations and shifts in global economic power. Nearly 80% of the FS industry leaders who took part in our latest global CEO survey are looking for a broader range of skills when recruiting than in the past. Encouraging greater diversity and inclusion is a critical part of meeting these new talent demands.
October 2015
The new FT Women in Business topic page featured news, comment, and analysis on women and the workplace. It collated all relevant articles and multimedia from across the FT to investigate today's challenge and opportunities, such as the economic consequences of gender equality and why there are still so few hedge funds run by women.
September 2015
August 2015
The Washington Post commented on Accenture's evolving diversity initiatives, "The global consulting firm, whose consultants often travel weekly when assigned to a remote client's site, announced new benefits for employees who are the primary caregiver of a new child. For the first year after they return from leave, consultants in North America will be assigned to work on client projects in their local areas, rather than being asked to travel frequently." The firm also introduced a programme, similar to one recently introduced by IBM, that lets employees ship pumped breast milk home at no cost when travelling on business, as well as expanding the number of hours of back-up dependent care provided to employees.
Improving diversity and promoting equal opportunity are a priority for KPMG UK chairman Simon Collins. "We're not promoting women. I've always thought of myself having a clean heart and dirty hands on this issue because I've felt strongly about it for a long time and yet not made anything like enough of a difference."  In last year's intake, the firm doubled the number of female partner appointments to a third of the UK promotions. Creating genuine equality of opportunity is a personal ambition, he says. He has two more years as UK chairman in his current stint and potentially a second term of three years.
June 2015
May 2015
PwC announced its commitment to the UN Women's HeForShe campaign. HeForShe is a campaign aimed at mobilising 1 billion men and boys in support of gender equality. Gender equality is one of the most persistent human right violations of our time, according to Dennis Nally. The statistics speak for themselves: even while women make up 60% of college graduates, only 3% of leaders around the world are women. On average, working women earn 10-30% less than men for the same tasks.
April 2015
The top 10 US companies for diversity in 2015, according to the DiversityInc ranking, are: 1. Novartis Pharmaceuticals Corporation, 2. Kaiser Permanente, 3. PwC, 4. EY, 5. Sodexo, 6. MasterCard Worldwide, 7. AT&T, 8. Prudential Financial, 9. Johnson & Johnson and 10. Procter & Gamble.
For first time, women will lead two of the Big Four in the US, after KPMG announced that Lynne Doughtie will become the firm's new chief executive and chairman, closely following the election of Cathy Engelbert as Deloitte's U.S. CEO just a few months ago. Both women have seen their firms transform over the years from workplaces dominated by men to ones that consistently rank high among the country's best employers for women. Doughtie, who is in charge of KPMG's consulting practice in the United States, will serve a five-year term when she takes over as CEO and chairman on July 1.
PwC UK won the Transparency Award at the Opportunity Now Excellence in Practice Awards 2015. Opportunity Now is the gender equality initiative from Business in the Community. And we have also been named in The Times Top 50 Employers for Women 2015, which lists the organisations leading on workplace gender equality. We are one of a handful of employers to have appeared on this listing since its inception.
Nora Wu, Vice Chairwoman and Global Human Capital Leader at PwC, explored why diversity is critical for growth and how business leaders can focus on building more diverse and inclusive workforces in this new CEO Insights post. Find out more in : Finding different ways of thinking and working.
March 2015
Women today are more career confident and ambitious than any other generation, a new PwC study for International Women's Day shows; 62% said that career progression was the most attractive quality an employer could have. Gaenor Bagley, head of diversity at PwC, said: "Our research shows that we are seeing a new era of female talent with ambitious and highly educated women entering the workforce in larger numbers than any previous generation."
December 2014
November 2014
October 2014
July 2014