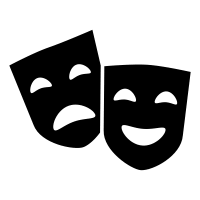 Please see below selected recent emotions-related change.
See also:
January 2023
December 2022
Psyche argued that, in the right amounts, emotions serve a useful purpose: they provide us with information, influence our decisions, and compel us to act. For example, if you experience fear when you're walking alone at night and you hear footsteps nearby, your brain automatically mobilises you to get ready to run in case there's danger, or if you're being treated in an unfair way, anger will motivate you to make changes so that people treat you more fairly. Nonetheless, emotions can be painful and distressing. When they arise, we try to manage and cope with them. This process is known as emotion regulation, and can include redirecting our attention away from whatever is causing us distress; changing our thoughts about the situation; or changing how we're behaving in the situation. Emotion regulation doesn't and shouldn't make our emotions disappear altogether, but it helps us calm them, so they're more manageable.
November 2022
May 2022
April 2022
Our sad moods strongly imply that they are about what lies ahead of us,  but very often, they exist chiefly as symptoms of a difficult past: they stem from a projected memory of people around us who once told us with particular authority that we were no good, that we would fail, that we should be ashamed of ourselves and that catastrophe was around the corner. The School of Life therefore believes we should learn to historicise such voices and differentiate them from a trustworthy verdict on the present, and that our low moods are far more about a past we still need fully to mourn than a future there is any reason to dread.
When we're overwhelmed or triggered, our emotions can feel like an uncontrollable wave, about to crash down. This can lead to reactions weregret, whether that's lashing out at other people or becoming self-destructive. However, resolving this doesn't lie in not feeling our feelings, as it's not healthy to shut down and try to have no emotions at all. Instead, it's about emotional intelligence, and being able to control our emotions so we can respond, rather than react.
December 2021
Can we imagine how others are feeling at any given time? We Feel Fine tried to do this, by harvesting "human feelings" from a large number of blogs. Every few minutes, the system searched the world's newly posted blog entries for occurrences of the phrases "I feel" and "I am feeling". When it found such a phrase, it recorded the full sentence, up to the period, and identified the "feeling" expressed in that sentence (e.g. sad, happy, depressed, etc.).As blogs are structured in largely standard ways, the age, gender, and geographical location of the author could often be extracted and saved along with the sentence, as can the local weather conditions at the time the sentence was written.
The Dictionary of Obscure Sorrows, a project by graphic designer and filmmaker John Koenig (including a blog and YouTube channel) has a simple premise: it identifies emotional states without names, and offers both a poetic term and a philosopher's attempt at precise definition. Whether these words actually enter the language almost seems beside the point, argued Open Culture, but so many of them seem badly needed, and perfectly crafted for their purpose.
A leading thinker argued that humans are wired to deal with immediate emergencies and to optimise the likelihood of procreation and that because of this, our brains, emotions and instincts can be "fooled".