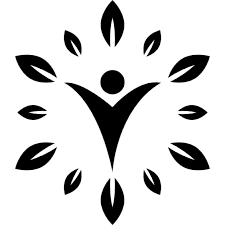 Please see below selected recent wellbeing-related change.
See also:
June 2023
May 2023
March 2023
The most common measure of wellbeing is, "Overall, how satisfied are you with your life these days?" on a 0-10 scale. For people who report 5 or below, the biggest causes are not poverty, but mental illness, physical sickness, loneliness and bad work. Such findings have huge implications, both for government and for business. For government they point to the imperative that all policies, new and old, should be tested to see whether they generate enough human wellbeing relative to their net cost to the state, believes economist Richard Layard.
February 2023
December 2022
September 2022
Drawing on the ideas of the philosopher and political economist John Stuart Mill, Kryzystof Pelc, an associate professor of political science at McGill University in Canada, suggests that beyond a certain stage of material comfort, the things that seem to make life worth living cannot be arrived at instrumentally. They are but by-products of pursuing other ends. Yet our whole mode of doing politics and policy in advanced economies is based on the opposite view: growth is treated as a rough proxy for increases to overall wellbeing. The FT argues that his point is that this focus may be misplaced - actual wellbeing is completely divorced from any purposeful effort to create it.
July 2022
June 2022
April 2022
Research suggested employees' wellbeing can fall after they change their work. In a survey of thousands, job change was linked to decreased job satisfaction and vitality and increased work-family conflicts. Job change had no significant effect on people's sense of belonging.
Gallup defines wellbeing through the five essential elements:

Career wellbeing: You like what you do every day.
Social wellbeing: You have meaningful friendships in your life.
Financial wellbeing: You manage your money well.
Physical wellbeing: You have energy to get things done.
Community wellbeing: You like where you live.
November 2021
The Global Wellness Institute valued the worldwide market in everything from complementary therapies to the spa economy at US $4.5tn. However, André Spicer, professor of organisational behaviour at Bayes Business School and co-author of The Wellness Syndrome, claimed that consumption of many wellness offerings correlates strongly with being rich. "To engage . . . takes a huge amount of money, and of time," he says. Poor people can rarely afford either, which means wellness is a way of signalling wealth. For the Financial Times, wellness is a smart rebrand of a lot of things rich people do already. A weekend trip to a spa might be seen as self-indulgent, but a weekend trip to a wellness retreat has the whiff of virtue about it 0 something to improve one's mental health.
Faced with apocalyptic media headlines, consumers increasingly expect sustainability to be deeply embedded within every product or service they consume. For some, it's a matter of mental wellbeing. Almost half of young people (46%) claim eco-anxiety affects their daily life and functioning. 
October 2021
September 2021
July 2021
COVID-19 taught governments is that societal well-being makes countries more resilient. Nations that invest across a range of development dimensions- such as education, health, infrastructure, and governance - were better able to cushion the socioeconomic fallout from the pandemic. BCG analysis showed that countries with improved abilities to convert wealth into well-being as well as those with high overall well-being tended to mitigate drops in economic performance and limit the growth of unemployment rates during the first year of the pandemic. In contrast, countries with lower levels have fallen further behind, particularly in GDP growth and employment. This aligns with previous BCG research that showed countries better at converting wealth into well-being were able to recover more quickly from the 2008–2009 financial crisis.
Research suggested that swimming is better for the brain than other forms of exercise. It has a particularly positive impact on memory, cognitive function, and mood, but scientists aren't quite sure why.
April 2021
Gallup's global research found five elements of wellbeing that it claims add up to a thriving life:

Career wellbeing: You like what you do every day.
Social wellbeing: You have meaningful friendships in your life.
Financial wellbeing: You manage your money well.
Physical wellbeing: You have energy to get things done.
Community wellbeing: You like where you live.
February 2021
Research distinguishes between two forms of wellbeing: people's feelings during the moments of life (experienced well-being) and people's evaluation of their lives when they pause and reflect (evaluative well-being). Drawing on 1,725,994 experience-sampling reports from 33,391 employed US adults, recent results showed that both experienced and evaluative well-being increased linearly with log(income), with an equally steep slope for higher earners as for lower earners. There was no evidence for an experienced well-being plateau above $75,000/y, contrary to some influential past research.
Workplace wellbeing has become a more significant consideration for employers, research suggested. During the pandemic, several major companies, such as insurer Aviva, offered staff days off for wellbeing. In the UK, research from insurer Westfield Health showed the cost of mental health absenteeism increased in 2020, but also that the majority of employers plan to spend more on employee wellbeing in coming years. Long-term flexibility and mental health programmes at work were both cited as popular options by employees in the study.
December 2020
EY noted that, in 2020, a wave of startups focused on supporting psychological wellbeing emerged, fuelled by investment deals pouring into the space. Dr. David Mohr, principal investigator for IntelliCare, believes that the growth in the sector can be attributed to a societal inflection point accelerated by the global pandemic: a decrease in stigma combined with an increase in the acceptance of technology for mental health issues.
Mindalt is a deodorant featuring blends of 22 essential oils that don't just smell good, but have been proven to impact the brain's nervous system and positively alter people's moods. The brand claim is that they've changed deodorant from a mindless function to a self-care moment. The product comes in four versions: 'More Mindful', 'More Focus', 'More Energy' and 'Less Anxiety', allowing users to choose what they're most in need of when they start their day. According to Mindalt, the product works throughout the day, as essential oils slowly break down and continuously release into the bloodstream via the armpits and through inhalation. Mindalt also lists the ingredients, including the source, purpose and EWG Clean Rating for each element. 
Along with others supporting social entrepreneurship such as Skoll, India Development Review and Stanford Social innovation Review, the Schwab Foundation is promoting a global movement, through its Wellbeing Series. The idea is to support the human aspects of entrepreneurship to unleash the potential for social change.
August 2020
According to the Financial Times, the highest value for money comes from treating mental illness. There are many reasons for this. Empirically, mental illness accounts for more of the misery in our society than any other factor, including poverty. Under Covid, mental illness, became on average nearly 10 per cent worse for those already mentally ill, especially for women and young people. Excellent psychological treatments exist for most mental illness, and they are not expensive. But they reach fewer than one in five of those who need them. Finally, the economics. Mental illness is the main illness of working age, accounting for half working-age morbidity, and half of all disability and absenteeism. When people recover, they go back to work, come off benefits and pay more taxes.
July 2020
Physical health is not the only component of well-being - mental health is key as well. It was already a pressing workplace issue before COVID-19 struck, with large numbers of workers suffering from anxiety, burn-out, depression and stress. The pandemic further elevated the importance of mental health. During the crisis, people struggled with grief at the loss of a loved one, isolation and loneliness, general anxiety about the future, and overload caused by working long hours or juggling work with other commitments such as childcare. They may also have worried about losing their jobs. A survey by Qualtrics in April 2020 found that 44.4% of newly remote workers said their mental health had declined since the outbreak of the pandemic.
June 2020
May 2020
April 2020
"Wellness" is now an industry that the Global Wellness Institute values at US$3.7 trillion. Of that figure, $999 billion can be attributed to beauty and anti-ageing, $648 billion to healthy eating, nutrition and weight loss, and $542 billion to fitness and mind-body therapies. However, Raconteur warns that until now, the most visible wellness warriors are "white, Fitbit-wearing millennials" who prefer to spend their money on experiences rather than things.
The UK's National Health Service (NHS) partnered with multiple wellbeing apps to offer free access for all staff. NHS workers could use Headspace, Unmind, Sleepio, and Daylight for free until the end of the year. Through these apps, users could improve their wellbeing through meditation exercises, mindfulness guides, sleep aids, and nutrition programs. The partnership aimed to support the mental wellness of healthcare workers on the frontlines of the COVID-19 pandemic. 
However, there may be a widening gulf between health and wellness. Even as the coronavirus pandemic exposed healthcare systems; inadequacies, Instagram's wellness influencers thrived. "There is something disquieting about the slick translation of the crisis into the logic of branding," wrote the New York Times, examing the dissonance hiding behind influencers' glowing skin and plush bathrobes. And yet, the NYT acknowledged, "the promises of strange elixirs and fine powders feel more deranged and seductive than ever."
March 2020
November 2019
October 2019
September 2019
August 2019
With an increased awareness of how our surroundings can impact health and productivity, and its potential to cut healthcare costs and help businesses flourish, many companies are focusing their attention on how to use architecture for mental health and wellbeing. Buildings designed to make us happier and healthier, however, can be costly and while technology unicorns and high-net-worth individuals have the firepower to spend millions on creating wellbeing-centric havens, it's an open question as to whether creative mental health and design be implemented at scale. Considerations for improving the health of people working inside buildings, include air, water, nourishment, light, movement, comfort, materials and sound.
July 2019
One problem with GDP is that it is an incomplete measure of wellbeing. It does not include the increase in the scope of goods and services delivered at negative incremental cost, nor the non-material side of individual wellbeing or social progress more generally. Looking ahead, most medical professionals will soon have digital assistants to offer diagnoses (particularly for certain cancers and other chronic illnesses), perform non-invasive surgeries, or find pertinent published research. And many of these services will be available remotely to people around the world, including in poor or otherwise vulnerable communities.
The development and adoption of advanced technologies including smart automation and artificial intelligence has the potential not only to raise productivity and GDP growth but also to improve well-being more broadly, including through healthier life and longevity and more leisure. Alongside such benefits, these technologies also have the potential to reduce disruption and the potentially destabilizing effects on society arising from their adoption, argued McKinsey's Tech for Good: Smoothing disruption, improving well-being, which looked at the factors that can help society achieve such benefits and tried to calculate the impact of technology adoption on welfare growth beyond GDP.
Dying for a Paycheck tried to show how two critical contributors to employee engagement - job control and social support - improve employee health, potentially reducing healthcare costs and strengthening the case for them as a top management priority, while describing some examples of organisations that are succeeding at providing the autonomy, control, social connections, and support that foster physical and mental well-being. 
June 2019
February 2019
The Financial Times pointed to a growing belief in the value of "clean eating". Having devoured food and drink products promising to provide us with balanced and healthy bodies, we are now thirsty for ones that claim to create balanced and healthy minds. According to a 2018 "Mood to Order" report published by the market researchers Mintel, three quarters of women and 58 per cent of men now agree that what you eat has a direct impact on your emotional wellbeing.
Debilitating mental illness that wrecks lives and careers is increasingly being addressed as a workplace issue. Increasingly, business leaders are speaking out about how workplace mental health issues, such as anxiety, affect their lives, even when they appear to be successful and at the top of their game, responsible for decisions that affect thousands of people.
January 2019
December 2018
November 2018
October 2018
Giving people more control over their work life and providing them with social support fosters higher levels of physical and mental health, a Stanford professor told McKinsey Quarterly. A culture of social support also reinforces for employees that they are valued, and thus helps in a company's efforts to attract and retain people. Job control, meanwhile, has a positive impact on individual performance and is one of the most important predictors of job satisfaction and work motivation, frequently ranking as more important even than pay.
A McKinsey article described some examples of organisations that are succeeding at providing the autonomy, control, social connections, and support that foster physical and mental well-being and argued that any company, in any industry, can pull these levers without breaking the bank. Today, though, too few do.
McKinsey further argued that as cities get smarter, they are becoming more liveable and more responsive - and today we are seeing only a preview of what technology could eventually do in the urban environment. The firm believes that talent, technology, climate, and globalisation will be key shapers of the city context and that citizen well-being will be the future metric of success. 
Further reading:
September 2018
Too often we take for granted and neglect our libraries, parks, markets, schools, playgrounds, gardens and communal spaces, warned the RSA, but decades of research now show that these places can have an extraordinary effect on our personal and collective wellbeing. Why? Because wherever people cross paths and linger, wherever we gather informally, strike up a conversation and get to know one another, relationships blossom and communities emerge – and where communities are strong, people are safer and healthier, crime drops and commerce thrives, and peace, tolerance and stability take root.
Europeans are worried, first and foremost, about their own economic wellbeing, reported GZEROMedia. In 14 countries within the EU, respondents listed unemployment or health and social security as the top challenge facing their national governments, according to the latest Eurobarometer survey. But perceptions of economic wellbeing vary widely within the Union.
According to Vanessa King, positive psychology expert at Action for Happiness, learning is actually a "core need for psychological wellbeing." Speaking to to the website Psychologies, King said: "Learning can help us build confidence and a sense of self-efficacy. It can also be a way of connection with others too. As human beings, we have a natural desire to learn and progress." By accomplishing this early in the morning, it means the day begins with self-growth - which will also improve your mood, she claimed.
Further reading:
August 2018
Questioning the methodology behind the Economist Intelligence Unit's best cities to live in report, The Guardian asked how lonely are the people who live in the cities ranked highest? How high are the levels of anxiety in these cities? How likely are strangers to come to your aid if you are in distress? It adds, to paraphrase Benjamin Disraeli, there are three kinds of lies: lies, damned lies, and global liveability indexes.

Big Think reported on a new study published in the journal Frontiers in Neuroscience which claimed that just 10 minutes of mindfulness meditation can improve a person's cognitive abilities, provided they're not too neurotic to begin with.

Since 2012 The Boston Consulting Group  has used its proprietary diagnostic tool, Sustainable Economic Development Assessment, to produce a score that measures the relative well-being of countries and also relative scores for 10 dimensions. The 2018 report, Striking a Balance Between Well-Being and Growth: The 2018 Sustainable Economic Development Assessment, revealed that countries which lead in generating well-being for their citizens tended to post faster economic growth over the past decade.

While African countries on the whole have maintained their overall wellbeing rankings, many have made positive strides towards improvement. Twenty-six out of 40 countries (65%) have enhanced their ability to transform wealth into wellbeing and nearly a quarter (nine of 40) are now above the world average ability to do so.

Noting that modern-day "wellness" refers to holistic healthy living characterized by physical, mental, social, and spiritual well-being, CB Insights analysed 150+ companies that are promoting wellness in nutrition, fitness, business, travel, and more,

Quartz wrote about how wellness became a new religion, arguing that at some point in recent history, we decided to use 'because it makes me feel good' as a key metric by which we determine truth. Truth has become, in essence, anything that makes us feel good about ourselves. That shift created the perfect conditions for the wellness industrial complex to flourish.

Air pollution causes a "huge" reduction in intelligence, according to new research, indicating that the damage to society of toxic air is far deeper than the well-known impacts on physical health. The research was conducted in China but is relevant across the world, with 95% of the global population breathing unsafe air. It found that high pollution levels led to significant drops in test scores in language and arithmetic, with the average impact equivalent to having lost a year of the person's education.
July 2018
Imagine that it were possible to measure well-being...at both the personal and wider societal levels. Apropos, seeThe Well-Being Agenda from The School of Life on Vimeo.
The OECD has its "Your better life index" covering housing, income, employment, relationships, education, environment, institutions, health, general satisfaction, security and work/life balance. Its How's Life survey offers a comprehensive picture of what makes up people's lives in 40 countries worldwide and assessed 11 specific aspects of life – ranging from income, jobs and housing to health, education and the environment.
Many are now not only imagining but also actively working towards "an economy designed to promote not unchecked growth, but a steady state of wellbeing", characterised by gratitude. They believe that such an economy must come to realisation through the most far-seeing entrepreneurs of our time, from people who dare to think beyond the confines of the old box.