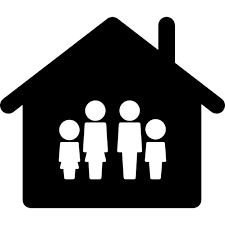 Please see below selected recent family-related change.
See also: 
June 2023
6.83 million Chinese couples registered to marry in 2022, down more than 800,000 from 2021 and the lowest level since the country began taking records. Zero COVID policies discouraged many from marrying over tat period, but this may alsi be further proof of China's slow but steady demographic decline.
February 2023
January 2023
Political philosophers Adam Swift and Harry Brighouse wrote in their book, Family Values, that what happens in the family home matters as much as income levels and good schooling. They even go so far as to argue that an egalitarian liberal ought not to help their children with their homework. It is true to say that growing up in a home in which there are books and strong parental obligations are big advantages not just early in, but throughout life.
January 2022
A Glasgow museum invited families and people with dementia to volunteer, ahead of its reopening following an extensive renovation, The Burrell Collection turned to previously untapped sources of potential helpers. Instead of just appealing to solo adults, the Collection invited families to sign up as a group, which meant parents could contribute to their community while spending meaningful time with their children, and without needing to organise childcare. For the museum, it's an opportunity to connect with younger generations. (For more, see What's Changing? - Memory.)
December 2021
The EU's top court ruled that same-sex parents and their children must be recognised as a family in all 27 member states to guarantee the child's right to free movement. The verdict was a response to Bulgaria refusing to issue a birth certificate to a Spanish-born child because she was registered as having two mothers.
An analysis of DNA from a 5,700-year-old tomb in the UK revealed the world's oldest family tree, shedding "extraordinary" light on the importance of family and descent among people who were some of Britain's first farmers. A research team examined the bones and teeth of 35 people in one of Britain's best preserved neolithic tombs, near the village of Hazleton in the Cotswolds. The results, said Dr Chris Fowler of Newcastle University, are nothing short of "astounding".
Further reading:
June 2021
The pandemic affected 10s of millions of families with young children where both parents still had to work. Mothers, especially, were under pressure, as they "turned down promotions, reported higher stress levels, and less job flexibility" with many leaving their job to care for their families and children. A surge of startups - all recently dubbed "FamTech" - claim to becoming to the aid of families, providing solutions across a myriad of categories.  "This is not only a huge market opportunity, but also a critical engine to economic growth." explained Chian Gong, partner at Reach Capital in Forbes. "The companies that build trusted brands with families will have significant influence over the US$4.3tn in family spending." "The trends that are exciting me the most are solutions to help recognise that the home is the most important organisation," described Eve Rodsky, author of Fair Play in Forbes. 
Many families struggled to cope under household management tasks - managing, scheduling, organising and planning doctor's appointments, dates, childcare, etc. Families were overwhelmed and women, where much of this load fell, were burned out and exited workforces. Startups that can help families manage the mental load will have a huge market opportunity, as it's a nascent space. Some early stage startups, such as Maple, a "SaaS backoffice for the family" that raised $3.5 million in early 2021, and Milo, a smart family assistant, are among companies that have popped up in this space. 
March 2021
November 2020
September 2020
About a quarter of the U.S. population is estranged from a close relative at any given time, according to new research conducted by Karl Pillemer, a family sociologist and professor of human development at Cornell University. And, he says, as tensions over politics, racial issues and the pandemic strain many families - and chronic stress makes us more reactive - there may be more on the way.
May 2020
Family gives us an experience of belonging that isn't based on our beliefs, accomplishments or efforts (all of which may change or fail) but on something far purer and more irrevocable: the fact of our birth. Our family members are probably the only people in the world who ever deeply understand key bits of us - both good and bad - and therefore, the only ones able to love us for who we truly are. By spending time with our family, and using that time to reconnect, we're not only learning what it takes to love other people; we're also remembering to like ourselves, argued The School of Life. 
During the coronvirus pandemic. with childcare options from nannies to grandparents ruled out, there was no avoiding the fact families would be front and centre in the new home-working reality. Which, of course, has its upsides, noted Raconteur. "One of the joyous things is the number of kids that now appear at our senior management meetings," said the, chief executive of luxury travel operator Kuoni. "We all know each other's families quite well now; they were just names before."
April 2020
A Medium article argued that the coronavirus pandemic seems almost designed to showcase the farce of our societal approach to separating work and family lives. People are expected to work from home full time. And care for their children full time. And they cannot have anyone outside their immediate household help. It can't work and people are suffering at the illusion that it does. Children may be losing out — on peace of mind, education, engagement, the socialisation for which they are built - and employers may be losing out, too. Whether the office policy is to expect full-time work or whether people are offered a lot of flexibility, work is less good, there is less of it, and returns will be diminishing the longer the juggle goes on.
March 2020
July 2019
For The School of Life, it is a regrettable but understandable fact that many of us have a somewhat difficult relationship with our families. Whether they are too overbearing, or too distant, whether they fight constantly, or rarely speak at all, we resent their faults, and blame them for bequeathing us our own. Once we've left home, many of us do our best to avoid them - or abandon them altogether. But there are reasons why family matters - chief amongst them being the knowledge they hold about ourselves. Friends, colleagues and partners, arriving at a fairly late stage of our development, see only the results of our upbringing: the people we have (eventually) become. But our relatives have a key advantage; they have known us all our lives. They know, perhaps better than anyone, the person we really are - and have always been. Though they may be the ultimate cause of our emotional difficulties, they also represent our best clues as to how to solve them.
April 2019
The School of Life believes that one of the most daunting obstacles to choosing a fulfilling career for ourselves can be traced back to families. For most of human history, the working destiny of every new generation was automatically determined by the preceding generation. One would become a farmer or soldier like one's father or a seamstress or teacher like one's mother. Choices were cruelly restricted and penalties for deviating from the intended trajectory could be severe. Much has changed in many parts of the world, but familial expectations continue to matter and to restrict the course of many people's careers. Parents may no longer have a legal power to block bank accounts or physically restrain - but they retain command over that central tool of psychological manipulation: the threat to withdraw affection in the event that children frustrate their aspirations for them.
October 2018
Microsoft announced that it will be requiring its suppliers to provide their employees with paid parental leave. Expanding on a 2015 initiative to only work with companies offering paid time off, this new effort will see Microsoft help their suppliers implement parental leave policies over the course of the next year. Microsoft's partners will be required to grant employees at least 12 weeks of paid parental leave, after they give birth to or adopt a child.