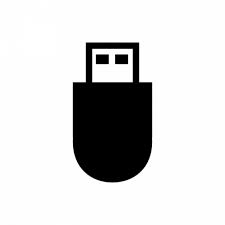 Please see below recent memory-related change.
See also:
September 2021
July 2021
For The School of Life, when we can't sleep, when there's no wifi, we should always think of going on Memory Journeys. Our experiences have not disappeared, just because they are no longer unfolding right in front of our eyes. We can remain in touch with so much of what made them pleasurable simply through the art of evocation. We talk endlessly of virtual reality. Yet we don't need gadgets. We have the finest virtual reality machines already in our own heads. We can right now shut our eyes and travel into, and linger amongst, the very best and most consoling and life-enhancing bits of our past.
Scientists are growing more confident that air pollution - especially from particulate matter less than 2.5 microns wide, known as PM 2.5 - significantly raises the risk of Alzheimer's disease and other forms of dementia, according to a series of separate studies. Nevertheless, about 70% of dementia risk still stems from an individual's genetic predisposition to the disease, and the remainder comes down to age, lifestyle, and environmental factors.
June 2021
Large public housing estates can be disorienting even for people without memory loss. To help those suffering from dementia find their way, the Alzheimer's Disease Association of Singapore created murals on the walls of ground floor spaces. The project uses images chosen by neighbourhood residents with dementia. All are of familiar, old-fashioned food items.
January 2021
November 2020
In his book Beyond Settler Time: Temporal Sovereignty and Indigenous Self-Determination, Mark Rifkin argues that Native people exist in a timeless space, everchanging between referential frames of time. Native people exist in a "precontact" past or within a "postcolonial" current, depending on which consciousness and gaze are being employed. It is through memory that Native people reclaim a history both individual and collective, both personal and communal, both deeply intimate and extremely political. Memory is woven in a unique matrix with land, language, and time. Native people have already "mastered time travel": they are able to conjure the deepest parts of humanhood through the act of memory. 
August 2020
The Financial Times analysed why many people's memory of the coronavirus lockdown months was rather thin. No matter how many new people or old friends people talked to on Zoom or Skype, they all started to smear together because the physical context was monotonous: the conversations take place while one sits in the same chair, in the same room, staring at the same computer screen.
Roman Krznaric asks us to imagine looking back at the epidemic from the perspective of young people living in the year 2120. In a hundred years from today, how will those future generations remember this moment in history? How important will this crisis, that seems so total and world-changing to us right now, appear a century in the future? Might it be hardly remembered at all, and be seen as just a small blip in a tragic historical trajectory that was shaped by far larger and more dangerous forces?
"Dementia" is an umbrella term for a range of conditions, with a variety of causes, of which the most common is Alzheimer's disease, accounting for 60-80% of cases. By some estimates, 1.7% of 65- to 69-year-olds have dementia and the risk of developing it doubles every five years after that. At present, about 50m people around the world have the condition, a number expected to rise to 82m by 2030 and 150m by 2050. Most of the new cases are in the developing world, where populations are rising and ageing.
July 2020
A new and relatively cheap blood test can spot indicators of future risk of Alzheimer's up to 20 years before the onset of memory loss and thinking problems, the NYT reported. Decades of Alheimer's drug research based on the goal of preventing amyloid plaque build-up in the brain have failed to produce a cure.
A study shed light on how the internal dynamics of the cells that comprise our brains can make it go haywire, and offer a potential route to a solution. Phase transition sometimes takes place in cells. Molecules inside cells responsible for cellular metabolism can change from solid to liquid to carry out specific tasks. However, it occasionally happens that the process that allows this to happen breaks down, and the molecules remain a little more solid than is ideal. This means that the molecules are no longer able to move around the cell and do their jobs. When this happens in certain cells in the brain, toxins associated with Alzheimer's disease and various other conditions start to build up in and around the cells. 
June 2020
How much of who we are is shaped by memory? Scientists, philosophers, artists, poets, and musicians alike have all grappled with the notion of the self - that seemingly immutable and enduring sense of who we are, steadfast in the face of life's many vicissitudes. Within the field of cognitive neuroscience, we have yet to find a universal definition of what the self does and does not encapsulate. IAI News considered how the self endures even amid the onset of dementia and memory loss.
Movement is extremely important for memory. Reams of research detail the importance of regular exercise. Besides physical health, staying fit leads to good mental health. A year-long study at UT Southwestern, published in The Journal of Alzheimer's Disease, involved 30 volunteers who (median age: 66) either ran or stretched for 25-30 minutes three times a week. Each participant had no recent experience with exercise. Every volunteer showed some sign of memory impairment, which was a requirement. The stretch group performed a series of flexibility and balance exercises designed to keep their heart rate stable while strengthening their upper and lower bodies. The cardiovascular group completed a number of heart-raising exercises. After a year, researchers measured cerebral blood flow in each participant. The aerobic group showed increased blood flow to two regions key to memory retention: the anterior cingulate cortex (responsible for attention allocation, reward anticipation, impulse control, and more) and the prefrontal cortex (decision making, personality, planning complex behaviour, and more). While the stretching group experienced minimal improvement in memory tests over the course of the year, the aerobic group saw a 47% in test scores.
Smartphones have been shown to harm the brain's ability to retain important details, according to one review from Oxford, King's College London, Harvard, and Western Sydney University. In short, the research says that when people rely on devices to remember things, they often fail to actually learn them. This explains why, despite having visited your favourite restaurant several times, you might still rely on Google maps to get you there. You are not training your memory to recall information, warned the Harvard Business Review.
March 2020
February 2020
November 2019
September 2019
May 2019
The author of Mastermind: How to think like Sherlock Holmes, argued that, to optimise memory, Holmes style, one has to expand one's limited "brain attic," so that what used to be a small space can suddenly become much larger because we are using the space more efficiently. 
According to the Financial Times, one day, perhaps we will back up the contents of our brain to a cloud service. If someone dies, it will be possible, in certain, legally-delineated circumstances, to download their brain to a newly cloned body. The dead will live on, with little more drama than it takes today to move files to a new laptop. If everyone wore an audio life recorder - a simple digital device - 24 hours a day, and if all conversations were uploaded to a kind of blockchain for arguments, there would never be any question about who said what. Any tampering with the universal conversation ledger would be there for all to see.
March 2019
January 2019
Music is essential for people with dementia, claimed Quartz. Personalised playlists may alleviate some symptoms associated with Alzheimer's.
December 2018
November 2018
October 2018
For the School of Life, our homes have a memorialising function, and what they are helping us to remember is, strangely enough, ourselves. We can see this need to anchor identity in matter in the history of religion. Humans have from the earliest days expended enormous care and creativity on building homes for their gods. They haven't felt that their gods could live just anywhere, out in the wild or as it were in hotels, they have believed that they needed special places, where their specific characters could be stabilised through art and architecture.
Town Square is a 1950s-style town that offers an interactive experience for seniors with dementia or Alzheimer's. The experience immerses visitors in reminiscence therapy, which transports patients to a time of their strongest memories (usually formed between ages 10-30). The Town Square, reported TrendWatching, is currently targeting patients in their 70s or 80s, which is why it replicates the period between 1953-1961. Each Town Square features 14 storefronts (including a pet store, a diner, and a movie theatre), where caregivers guide visitors through specialised, therapeutic activities.
September 2018
In our recent study, The Conversation asked more than 6,000 people of all ages to say what their first autobiographical memory was, how old they were when the event happened, to rate how emotional and vivid it was and to report what perspective the memory was "seen" from. We found that on average people reported their first memory occurring during the first half of the third year of their lives (3.24 years to be precise). This matches well with other studies that have investigated the age of early memories.
However,contemporary theories of memory highlight the constructive nature of memory; memories are not "records" of events, but rather psychological representations of the self in the past.
The Conversation also noted that researchers who have investigated memory development suggest that the neurological processes needed to form autobiographical memories are not fully developed until between the ages of three and four years. Other research has suggested that memories are linked to language development. Language allows children to share and discuss the past with others, enabling memories to be organised in a personal autobiography.
August 2018
A Scottish company was given planning permission to create a memorial garden with no visible grave signs or markers. Loved ones deposit physical mementos or time capsules in the ground, locating precise plots using smart phones, according BBC Scotland.
June 2018
Pre-2018
Many individuals are now life-tracking or lifestreaming, ie. trying to record the minutiae of their own lives digitally, partly for posterity, and also to better monitor how they live in the present. 
Nothing wrong with that, but it's also worth looking beyond the horizon from time to time. Thinking about how you would like to be remembered can be a catalyst for radical change. It's said that Alfred Nobel made the decision to establish his famous prize after his brother died and a newspaper, mistakenly believing it was him, published the epitaph: "The Merchant of Death Is Dead." To Nobel, who made his fortune from the invention of dynamite, the epitaph was a harsh reminder of how he would go down in history. Shortly after this eye-opener, in a bid to rehabilitate his name, he changed his will, donating most of his fortune to the Nobel Foundation. His memory now lives on, not as a merchant of death, but as an advocate of peace and progress.