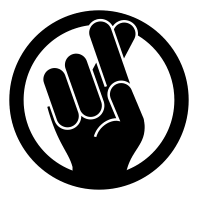 Please see below selected recent hope-related change.
See also: 
November 2021
The Atlantic noted that People tend to use hope and optimism as synonyms, but that isn't accurate. In one 2004 paper in the Journal of Social and Clinical Psychology, two psychologists used survey data to parse the two concepts. They determined that "hope focuses more directly on the personal attainment of specific goals, whereas optimism focuses more broadly on the expected quality of future outcomes in general." In other words, optimism is the belief that things will turn out all right; hope makes no such assumption but is a conviction that one can act to make things better in some way.
April 2021
November 2020
October 2020
A study found that money alone doesn't make people happy - they need some hope for the future too. The study adds to the increasing pile of literature on the subject of how hope influences our wellbeing. The study published in the Journal of Happiness Studies surveyed hundreds of Americans to determine whether hope can buy the things money can't. Higher levels of income tied to higher levels of hope. Increases in hope were strongly and directly linked to improved levels of satisfaction, and the ability of statistical models to predict how happy a participant was more than doubled by adding in their levels of hope.
March 2020
Research suggests that during times of illness, hope has an impact on the nervous system that makes improvement and recovery more likely. This goes some way to explaining the "placebo effect" - a tangible physical improvement created by hope alone. Hope is not the same as optimism - it is active rather than passive. Hope motivates us into taking positive actions that can lead to positive results. Feeling hopeful allows us to approach problems and challenges with a strategy for success, increasing the chances of us actually achieving our goals. Author of The Anatomy of Hope, Jerome Groopman, states how though "false hope can lead to intemperate choices and flawed decision making. True hope takes into account the real threats that exist and seeks to navigate the best path around them."
January-December 2019