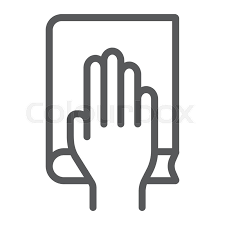 Please see below selected recent truth-related change.
See also:
December 2020
Most modern societies place a high value on truth and honesty - but people can't seem to resist falsehoods, from little white lies to vast conspiracy theories. In a podcast, Bill Gates and Rashida Jones attempted to answer a question that felt for many like it had taken on extra relevance during the pandemic year of 2020: why do people believe lies?
Politicians are increasingly hiring private companies to spread disinformation online, according to researchers who found campaigns run by third-party contractors targeting 48 different countries, The Oxford Internet Institute said the "disinformation-for-hire" market is booming, with advertising, marketing and public relations companies offering to manipulate online opinion for political parties and governments. The OII said private contractors help to identify which groups to target with messages, and then "prompt the trending of certain political messages" either through fake accounts or with armies of bots, or automated accounts, noted the Financial Times.
September 2020
The World Economic Forum warned that the coronavirus pandemic has given rise to many new conspiracy theories - and UNESCO wants to educate people to identify and debunk them. Certain groups are more prone to being targeted, including particular religions and people with different sexual orientation. Counter-actions include calling out false information, contacting the author, and taking care not to spread it further.
For New World, Same Humans, the way to beat QAnon and similar conspiracy theories, and the only future for progressive politics, is via difficult truths: about work, automation, nation states, and the future of our planet. We need a new story that confronts these realities, explains their meaning, and points towards a brighter tomorrow. The challenge is as simple as it is difficult. We need to find new ways to tell the truth.
Why do we lie? In one key respect, the psychoanalytic response to this question is broadly in line with other psychologies: we lie to evade the many and various unpleasant consequences of telling the truth. Lying to others can preserve us from the embarrassment of having values, tastes or desires that offend societal norms; lying to ourselves helps protect our favourable self-image. Beyond these defensive functions, lying can confer advantages over public and personal rivals and adversaries, in sex or business, art or politics. Lying also shields us from our vulnerability to our own unconscious desires, but also corrodes a shared reality. The liar wields the power to create their own reality free of uncertainty, according to Josh Cohen, a psychoanalyst in private practice, and Professor of Modern Literary Theory at Goldsmiths University. 
August 2020
May 2020
Prospect Magazine warned that misinformation is nothing new. Foreigners and minorities have been slandered through history—often in the context of disease, and sometimes with murderous consequences. But "the difference now," Sylvie Briand, director of Infectious Hazards Management at WHO's Health Emergencies Programme, told The Lancet, is that "with social media… this phenomenon is amplified, it goes faster and further." The "huge change in the infrastructure of information," says Amil Khan, a former government specialist who has studied misinformation in conflict zones, affects "not just the mechanics but the fundamental principles." While, "for most of the modern era, information was filtered," he says, today the filters are seriously eroded.
April 2020
When CB Insights published its report on disinformation, they titled it Memes That Kill: The Future Of Information Warfare. In it, they covered everything from deepfakes to bot armies. However the company warns that as dystopian as it might sound, that "future" is now. Nearly half of the people talking about Covid-19 on Twitter may have been bots, according to Carnegie Mellon research. Conspiracy theories regarding cures wererife in Facebook groups. These forms of online discourse fuelled real-life action, often with destructive consequences, ranging from vandalism of 5G towers to hate crimes against Asians to deaths from self-medication. 
March 2020
Falsehoods can spread and mutate as quickly as a virus, creating a pandemic of misinformation that ranges from fake satellite images showing mass cremations of COVID-19 victims to claims that cocaine can kill the virus
September 2019
July 2019
May 2019
Research released by Institute for the Future revealed how social and issue-focused groups are particularly susceptible to disinformation campaigns and can be targeted with computational propaganda, e.g. as they were during the US 2018 mid-term elections.
Chatham House asked whether we ready for deepfakes. These are fake videos in which a politician or a celebrity can be made to say whatever the hacker wants to put in their mouth. They are like fake news, but far more convincing. As we discuss in the next edition, deepfakes could cause civil strife or even war, but almost certainly they will reinforce distrust of online content, allowing everyone to deny the evidence of their eyes and pick their own truth.
The School of Life believes it would be a great deal more honest and a lot more liberating to accept that we do of course spend a lot of our lives lying in one way or another - and to grow generously sympathetic to, and curious about, the reasons why we do so. We have allowed ourselves to focus on the delinquent or semi-criminal aspects of lying, as though deceitfulness was always something that might happen in relation to a school teacher, an angry father, a gang or the police – and so we miss out on lying's more subtle everyday psychological varieties, such as denying hurt, guilt, tenderness, anxiety or sexuality.
December 2018
October 2018
September 2018
August 2018