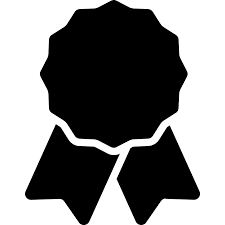 Please see below selected recent authenticity-related change.
See also:
November 2021
For Psyche, the central question in the last life stage is: have I led an authentic, meaningful life? It requires us to ask whether we've lived according to our core values, followed our moral compass and acted consistently in the direction it points. A sense of fulfilment promotes not only satisfaction with a life well lived, with few regrets, but also a feeling of contentment and the wisdom to face death with a sense of equanimity and completion.
August 2021
April 2021
January 2020
The COE Of Korn Ferry argued that being authentic is the only way to bridge the barriers caused by the pandemic - physical distance, emotional separation, social divides, and even Zoom calls. We must show who we truly are, what motivates us, and what we believe about the future. None of us can gaze at our reflection and self-proclaim, "I'm so authentic." It doesn't work that way. Authenticity needs to be experienced by others in dialogue and relationships. As David Dotlich, Ph.D., a CEO and board advisor and a senior leader at Korn Ferry, observed, that means leading not only with our heads - ideas, strategies, and analytics - but more important from our hearts and our guts, with empathy and courage. 
December 2019
TIME's Editor-at-Large Anand Giridharadas argues that while the winners of our age - especially big businesses - might be well meaning in their desire to give back, too many stop short at the kinds of real change that would see power more radically distributed.
Authenticity, the sense that something or someone is real, original, genuine, true to their word, is a quality that carries significant cultural and emotional capital. If a brand or personality appears to have it, then they win trust from consumers. The opposite, appearing to be fake, insincere, derivative, is what brands must avoid at all costs.
August 2019
"Cultural" authenticity is believed by many to have a very exclusive, dark side, Cultural purity and authenticity are, in reality, imaginary yardsticks that we use to evaluate insiders and outsiders. They are entirely artificial measurements and things, peoples, and practices slip across those "boundaries", and change in the process. Folklorist Regina Bendix is very clear about ways in which cultural authenticity itself is a problematic and sometimes unhelpful concept: "Removing authenticity and its allied vocabulary is one useful step toward conceptualising the study of culture in the age of transculturation."
July 2019
People want to feel authentic at work. If an employee or candidate cares about the environment or access to education or being a caring parent, for example, they don't want their professional responsibilities to interfere with these values or force them to compromise on them. They want to feel like they can express who they are fully at work, without being judged negatively or missing out on development and advancement opportunities; that, for the Harvard Business Review, is the idea of enabling people to bring their "whole selves" to work.
June 2019
Quartz believes that authenticity is what influencers are supposed to lend the brands they promote on Instagram and other platforms. Marketers value their content as more honest and grounded than traditional advertising. Influencers say their sponsored posts are authentic because they genuinely like and use the products they promote. But those posts are also intentionally meant to blend in with their organic content. For consumers, this can raise questions. When am I being advertised to? Is this ad copy, or someone's real opinion? But this central tenet of the influencer economy is also the fulcrum of most of its problems. Governments are trying to mandate this authenticity and regulate the sector, but it's been slow going. The amount of content is massive, and the legal lines are vague. 
The Outline criticised the middle class trend for mending and making do, arguing that there is something disturbing about the impulse to buy artificial austerity at a markup. There is a bored  spirit that has become exhausted by the world it owns: its resources, its pleasures, its elegances and civilities. Its entitlement is so complete that its only remaining move is to bowdlerise and deconstruct.
July-August-September 2018