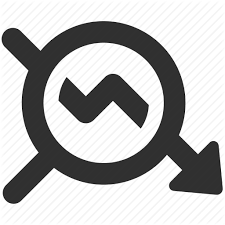 Please see below selected recent loss-related change.
See also:
March 2023
Losing hurts, but people cannot grow or lead more meaningful lives if they refuse to accept that losing is a part of the process of growth and mastery. If our goal is to avoid the pain of losing entirely, we are more likely to refuse to take risks and to steer clear of challenges. Fear of failure can keep us stuck, while holding on to losses tightly can prevent us moving forward, as we may mentally fuse to our loss, fixating on feelings of inadequacy, disappointment and frustration, argued Psyche. 
Jonathan Black, head of the careers service at Oxford university and the FT's Dear Jonathan columnist, suggested that one way to frame the shocking experience of being fired - for both the laid off and left behind - is to make use of the Kübler-Ross change curve to understand what's happening to us. Developed by Elisabeth Kübler-Ross in the 1960s as a tool to help people understand grief, many have discovered that the change curve also works well in workplaces. After a shock or traumatic event, we start off in shock and denial, move through anger and depression and finally arrive at acceptance and integration.
December 2022
August 2022
The last member of an Indigenous tribe in Brazil was found dead, marking the first confirmed loss of one of the country's uncontactable tribes. He was known only as the "Man of the Hole'' because of the dozens of trenches he'd dug in his territory over the years. There are estimated to be 114 Indigenous tribes in Brazil, but only 28 have been identified.
July 2022
June 2022
July 2021
In a major review of studies on heartbreak, psychologist Tiffany Field at the University of Miami pulled together findings from a host of other researchers showing that the symptoms of heartbreak resembled those of bereavement: sleep disturbance, compromised immune function, digestive problems, body aches, depression, anxiety, all the way to something called 'broken-heart syndrome' where the shock from loss can induce a heart attack-style episode. 
May 2020
Normally, those who win at games do so because they know how to triumph, succeed and outwit others. The School of Life launched a game with a difference: those who win it are great at losing; they know all about frustration and difficulty and how, optimally, to respond to it. The game invites us to answer questions about the challenges we've faced (in love, work, etc.) – and rewards players for speaking with particular frankness and good humour about their lives. In a world often obsessed with success, The Loser Game gently suggests that losing isn't some freakish anomaly, it's an inevitable part of being human.
April 2020
According to a paper published by the Collective Psychology Project, This Too Shall Pass, this the coronavirus pandemic was the first cataclysm that many have faced - a shock to humanity's system, especially in the developed world, that has provoked grief not only for those who have died but for the world we fear we have lost. We need, the authors argued, to reclaim the old shared habits of mourning and story-telling that were second nature to previous generations – to develop resilient narratives, just as we develop resilient supply-lines. 
There are an estimated 250,000 miscarriages in the UK alone every year, but it is not always clear why we find it so difficult to talk about something that happens so often. Miscarriage can be a lonely and isolating experience, and it is often hard to get answers to questions about possible causes. Doctors generally only undertake investigations after a third pregnancy loss and breaking the taboo of miscarriage is a challenge when people rarely get the support they feel they need.
June 2019
Many office cultures are pretty good at celebrating birthdays and new babies. But when a colleague experiences the death of a relative or friend, we usually respond with awkward silence. In When a Colleague Is Grieving, Harvard Business Review explored the challenge we face in helping coworkers return to work. They walked through three phases of grief - anger, despair, and the slow reinvestment in life - and offered guidance on being compassionate and supportive to colleagues who are in pain.
December 2018
September 2018
Loss can be cultural, as well as personal. The fire that tore through Brazil's vast National Museum destroyed nearly all of its 20 million specimens. Among the items feared lost are a priceless collection of Egyptian and Andean mummies, artworks from Pompeii, a dinosaur skeleton unique to Brazil, rare records from the country's imperial era, hundreds of audio recordings of extinct indigenous languages, millions of insect and marine specimens, and the oldest human fossil found in Latin America - a skeleton named Luzia.
August 2018