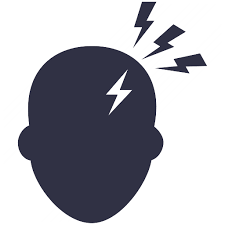 Please see below selected recent pain-related change.
See also:
November 2023
The School of Life believes that, to generalise, our bodies are repositories of pain. The more difficult our trajectory to life has been, the more we are likely to feel negatively towards our bodies and the more troubles they are likely to give us. Two problems in particular stand out. Firstly, low bodily self-esteem. If early care-givers did not take a delight in our physical form, we are unlikely ever to be able to take pleasure in our own appearance. We will be tempted to interpret the gaze of others as hostile, we'll look at ourselves in the mirror and flinch; we'll feel sorry for a partner who has the misfortune to have to deal with us close-up. And equally, if a caregiver directed contempt towards our characters, a little of their disdain tends to wash over into our physical self-perception.
March 2023
February 2023
Big Think noted that, according to Buddhism, the path to liberation from suffering and the attainment of lasting happiness lies within the realm of the mind. Through the cultivation of wisdom, ethics, and mental discipline, we can achieve this. By following the Eightfold Path, developing mindfulness and compassion, and accepting impermanence, we can think our way to freedom from existential pain.
December 2022
Psyche research founds that while heartbreak may not be a new concept, it now has a provable medical history. Experiencing the emotional pain of natural disasters, grief, trauma, arguments and even watching sports can potentially have very real physical consequences for our health and survival. We truly can be heartbroken.
Further reading:
July 2022
Chronic pain, defined as pain felt for longer than three or six months, affects one in five people around the world. It often affects younger people in otherwise good health in their most productive years. Low back pain, the most common cause of chronic pain, is the leading cause of years lost to disability around the world. Yet despite the enormity of the issue, the management of chronic pain has been one of the greatest failures of medicine, warned Psyche.
June 2022
May 2022
February 2022
A pain education course can help people better understand their chronic pain (generally defined as persistent or recurrent pain that lasts for more than three months). For example, a course can explain how pain is always real, but that it isn't always caused by tissue damage, and that it can vary depending on the context you're in. This kind of psychoeducation can help to reduce the intensity of chronic pain. 
January 2022
Humans can end up being cruel, not for money or territory, but in the hope of alleviating their own sufferings by making someone near them suffer in their stead. Cruelty is at heart an attempt to make ourselves feel better by doing to someone else a version of what was done to us. Amidst the seeming normality of family life, people will hence inject someone else (a spouse, a child) with a poison - an ill will, a contempt, a hostility, explained The School of Life. 
December 2021
November 2021
October 2021
Despite global declines in poverty, increases in literacy and growing access to health care we have seen over the past several decades, many people in the world are in immense pain, which can be seen in disconcerting upticks in addiction, depression and suicide, particularly in wealthier nations. Wealth, technology and other advances may be aiding and abetting this suffering, according to Stanford psychiatrist and author Anna Lembke. What's going on? The human brain seeks balance. When we overindulge in food, drugs or tech, our brains look to bring us back down to Earth, which tips the balance from pleasure to pain. What can help right this balance? Accepting that pain is sometimes OK and learning to sit with it, rather than fight it, Lembke says.
November 2020
Many people today live longer than ever but modern lifestyles often mean too little activity, poor nutrition and chemically deficient food. This can lead to heart disease, high blood pressure, obesity, autoimmune disorders, cancer, chronic pain, and the like. Medicine can treat the symptoms of these diseases, but not always the underlying causes. Sarah Warren, a certified Clinical Somatic Educator, seeks to educate chronic pain sufferers about how to move properly. Warren explains that while poor posture and ingrained muscle patterns contribute to chronic pain, you can train your body to move differently and try to alleviate that pain.
October 2020
Ultra-endurance athletes may have a lower sensitivity to pain than other elite athletes. A German scientist completed a study on the pain tolerance of ultra-endurance runners. Subjects in the study had to hold their hands in ice water for as long as possible. The non-athlete control group lasted an average of 96 seconds before giving up; every single one of the runners, in contrast, made it to the three-minute safety cut-off, at which point they rated the pain as a mere 6 out of 10 on average. There have been some hints in previous studies that pain tolerance is a trainable trait, and that endurance training is one way of enhancing it.
September 2019
Chronic pain blights the lives of millions and imposes a huge burden on health and care systems. Despite advances in medical science, we are often at a loss to understand what causes chronic pain or how it should be treated. Incidence of chronic pain is increasing. This is partly down to an ageing population, with older people more likely to suffer with back or nerve pain and long-term conditions such as arthritis and rheumatism. Our sedentary lifestyles and an increase in obesity are also to blame.What's more, the opioid drugs which had become the default option to help people manage it are under intense scrutiny because of their high risk of dependency and harmful side effects.
We need pain, even if we don't want it. Acute pain is a defence against danger, our brain's way of telling us to react to something that's wrong. Pain is the natural early-warning system that keeps us alive. But the purpose of chronic pain, which scientists define as pain that lasts for more than three months after its initial cause, is more mysterious. The pain's origin might be muscular-skeletal – the result of a fall, perhaps – or neuropathic, caused by damage to the nervous system. Or it might be a result of a long-term condition, such as fibromyalgia. Whichever way, it is a pain that has gone on beyond its expected life span and does not respond to medication.
July 2019
Searching for new ways to help people manage chronic pain has become a Holy Grail for the pharmaceutical industry. Demand is rising inexorably while concerns are growing about the effectiveness and long-term impact of established treatments, such as opioid drugs. Stem cell therapy is an emerging treatment option for chronic pain. It uses a person's own stem cells to repair damaged tissue and regenerate healthy tissue, to help repair and heal damage and degeneration. Stem cell treatments have reduced the need for prescription medication and surgery, proving to be a helpful tool towards managing and potentially eliminating pain in the body. Meanwhile, advances in nanotechnology, which manipulates particles that are 100,000 times smaller than the width of a human hair, may have the potential to transform pain management. The technology supports minimally invasive surgery, which reduces peripheral damage and speeds up recovery, and makes it possible to deliver medication in the smallest doses where it is needed most, reducing potentially harmful side effects.
June 2019
May 2019
December 2018