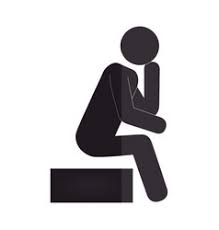 Please see selected recent isolation-related change below.
See also:
October 2020
September 2020
Big Think noted that isolation is especially damaging during childhood. Being separated from their peers predicts that children will have a difficult time acclimating to social situations as they age. A study published in Nature Neuroscience discovered the neural circuit mechanisms responsible for this phenomenon - in mice, at least. A team at the Icahn School of Medicine at Mount Sinai identified brain cells in the prefrontal cortex that regulate social behaviour as being responsible for also regulating social isolation. This particular role was previously unknown. Male mice were isolated for two weeks. The researchers noticed the mice were unable to activate these medial prefrontal cortex neurons after spending an extended period of time alone. They could no longer be social, even after being weaned back into society.
June 2020
March 2020
Being lonely or socially isolated can negatively affect our wellbeing. There is even research showing that it increases the risk of illnesses such as cardiovascular disease, dementia, and depression. Some researchers suggest that loneliness and social isolation lead to poorer health because they increase inflammation. Inflammation is when your body tells our immune system to produce chemicals to fight off infection or injury. It can also occur when we experience psychological or social stress.
Chinese dating apps are exploiting the loneliness of India's men. The country's most downloaded dating app in 2019, L'amour, makes men pay at every step, but they hardly ever wind up with a date. Such predatory apps have captured the market between matrimony and porn in India, according to Delhi-based journalists who investigated the nation's growing online dating market.
However, Maria Popova comforts us that "The best things in life happen to you when you're alone," according to artist Agnes Martin reflecting in her final years. "Oh comforting solitude, how favourable thou art to original thought!" wrote the founding father of neuroscience in his advice to young scientists. The poet Elizabeth Bishop believed that everyone should experience at least one prolonged period of solitude in life. For in true solitude, as Wendell Berry so memorably observed, "one's inner voices become audible [and] in consequence, one responds more clearly to other lives" — an intuitive understanding of what psychologists have since found: that "fertile solitude" is a basic unit of a full and contented life.
January 2020
Finland has figured out a way to make new parenthood less lonely. The Nordic nation has some of the most generous family-leave benefits in the world, but all those days alone with small children can be isolating. Quartz explored Finnish family cafés, where parents gather for coffee, conversation, and commiseration.
December 2019
There are more uncontacted people in Brazil's portion of the Amazon than anywhere else on the planet, with the number of isolated tribes believed to be more than 100. 
November 2019
The biologist EO Wilson has warned that, as the extinction rate climbs, humans are entering "The Eremocene" – the Age of Loneliness. The most recent State of Nature report, found one in seven UK species to be at risk of disappearance. North America has lost 3 billion birds – 29% of the total population – in the past 50 years. The dryads and naiads of classical myth, those lively spirits of trees and streams, have long since been driven out. Now birds, mammals, plants and insects are vanishing too, leaving humans increasingly alone in the world.
September 2019
It's not hard to understand the fear of being alone. What is far less well understood, and less eloquently or frequently described, is the enormously high price exacted on the other side of the equation. The fear, or more often simply the phobia, of being alone is perhaps responsible for more unhappy relationships, more throttling of psychological development, more claustrophobia and more pent up misery than almost any other. However, being alone does not have to mean being cut off from humanity; the state may indeed be the surest way to commune deeply with it, to fill our minds with the ideas and visions of billions of other humans across time and space – whose perspectives are too often snuffed out when we're under immediate pressure to respond to someone else in the room. We may never therefore learn the true promise of community, discover our own interests or hold out for the connections we deserve until we make genuine peace with the prospect of a life by ourselves.
In Them, bestselling author and U.S. senator Ben Sasse argues that, contrary to conventional wisdom, current Western crises aren't really about politics. It's that we're so lonely we can't see straight - and it bubbles out as anger: local communities are collapsing: sports clubs are disappearing; social clubs are dwindling, and in many cases, we don't know the neighbour two doors down. Work isn't what we'd hoped: less certainty, few lifelong coworkers, shallow purpose. Stable families and enduring friendships - life's fundamental pillars—are in statistical freefall in many places. As traditional tribes of place evaporate, we rally against common enemies so we can feel part of a team. No institutions command widespread public trust, enabling foreign intelligence agencies to use technology to pick the scabs on our toxic divisions. We're in danger of half of us believing different facts from the other half, and the digital revolution and social media throw fuel upon the fire.
Student housing companies, along with a care home group, launched Together: an initiative connecting university students with elderly care home residents. The programme aims to foster relationships between students and seniors, after both were found to be suffering from high levels of loneliness: 70% of students surveyed felt lonely while at university, while approximately one-third of US seniors say they are lonely.
 
August 2019
A specially-constructed communal space for neighbours to gather, opened up in Chengdu, China in 2019. The hub was designed by the Chinese design studio Wutopia Lab, and is intended to counteract the experience of xiao qus - housing models with zero communal space - and bring residents together. After scanning their app to enter, Blue Heart visitors can access a range of spaces, including a reading nook, a shared kitchen and a party space, and services that include mail and package pickup. Located in a mall 15 minutes' walking distance from residences, Blue Heart aimed to be just the first in a series of similar spaces set to open across China.  
July 2019
June 2019
According to the Royal Society of Arts (RSA), we are still only just understanding the implications of widespread loneliness that characterises modern living. Neuroscientist John Cacioppo's work published in 'Loneliness: Human Nature and Need for Social Connection' was one of the first to study the health impacts of loneliness. He found that lonely people have a 20% higher premature mortality rate and called for a culture shift that would see loneliness as important a public health issue as obesity. 
The Campaign to End Loneliness in the UK reported that three out of four doctors say they see between one and five people a day who have come in mainly because they are lonely. Research tells us that this phenomenon goes far beyond the familiar stereotype of an isolated older person. A recent British Red Cross report found that 32 per cent of those aged 16-24 reported that in the previous two weeks they had often or always felt lonely.
May 2019
The percentage of single-person households in the UK has almost doubled over the last 50 years, with similar increases in the US, Germany and Japan. In urban capitals, the number of "solitaries" is reportedly even higher: 50% in Paris, 60% in Stockholm. In Midtown Manhattan, 94% of households are single-person.
Technology is a complex factor in rising levels of anger and loneliness. The Global Risk Report notes that in a recent study, technology was cited as a major cause of loneliness and social isolation by 58% of survey respondents in the United States and 50% in the United Kingdom. But the same survey found that social media makes it easier for people to connect with others in a meaningful way, but that lonely people were no more likely to use social media.
April 2019
March 2019
For The School of Life, the gap between the knowledge we have of ourselves and the public evidence of the nature of others can end up feeling intensely bewildering and painful. We may wonder why we may have ended up quite so strange, our lives so difficult, our characters so crooked. Our sense of isolation is never greater than when we run into the armies, widely distributed through society, of the closed-minded. Full of broadly benevolent intention, these types nevertheless keep a close eye on any signs of the more regrettable aspects of human nature and are ready to censor their appearance from the first. We learn to recognise their disapproval and to keep our shadow sides especially private in their vicinity – which protects our reputations, but increases our underlying sense of freakish isolation.
February 2019
McKinsey warned that, for women, being an "only" in the workplace is endemic. Twenty percent of the women in its Women in the Workplace report said they were commonly the only person of their gender in the room or one of very few. The figure is far higher in some sectors such as technology and engineering. For women of colour, that number rose to 45 percent. For men, it was just 7 percent.
In 1997, about 5 percent of crimes in Japan were committed by people over the age of 65. By 2017, the percentage had risen to 20. Why, asked GZEROMedia? Some say Japan's pension system isn't generous enough and that the elderly are choosing prison, where they're guaranteed three meals a day, over poverty. Others add that many older Japanese would rather live within a prison community than isolated and lonely on the outside. Whatever the cause, this may become a problem worth studying in all countries with fast-expanding populations of pensioners.
January 2019
December 2018
Loneliness reportedly affects over a million older adults across the UK alone; over half of people aged 75 and over live alone, and one in 10 people over 65 say they always or often feel lonely. And there's evidence to show that feeling lonely can cause existing physical health problems such as frailty or chronic pain to get worse. But while awareness has grown about loneliness among older people, far less attention is given to how it affects young people. An NSPCC reportrevealed that in 2016-17, Childline counselled over 4,000 young people about loneliness. Students are affected too, with almost half admitting to feeling lonely during their time at university.
November 2018
Loneliness is spreading like a virus. Social isolation is bad for our physical health, so much so that governments around the world have launched initiatives to combat it. But how we truly treat this modern plague is a matter of debate, according to Quartz Obsession.
UK café chain Costa Coffee partnered with The Chatty Cafe Scheme to launch 'chatter and natter' tables at 25 outlets across the country. A sign on each of the tables indicates that customers sitting there are happy to chat. The aim is to provide a safe space for cafe-goers – particularly those struggling with loneliness – to strike up a conversation with a stranger. 
A simple innovation, noted TrendWatching, but one that taps into some deep-running forces. Around one in 20 UK adults say they are often lonely, and while elderly people are affected the problem seems most common among young adults. Meanwhile, evidence of a loneliness epidemic in the UK echoes that in other affluent countries. Rising urbanisation is part of the picture; big cities can be lonely places and recent evidence also suggests that social media use can increase feelings of loneliness.
September 2018
Norway-based No Isolation is a technology company aimed at combatting loneliness. Its first two devices are aimed at seniors and children with long-term illness. AV1, its portable telepresence robot, is designed to be used in classrooms by children who can't attend in person.
Rural isolation amongst the elderly is a growing problem across the UK with forecasts putting over 50% of the rural population over 65 by 2030. The RSA explored how can we prevent this huge group of people being cut off and experiencing the devastating effects of loneliness.
August 2018
July 2018
A team from the University of Cambridge School of Clinical Medicine in searching for a genetic cause of loneliness. Their recent study, published in Nature Communications, investigated data from over 487,000 UK Biobank study participants in what might be the most wide-ranging research on the genetic causes of loneliness to date. The team discovered chemical markers that serve as potential gateways to loneliness. As they write, noted Big Think, roughly 25% of people in the UK over age 65 suffer from feeling alone. Loneliness is an integral factor in all-cause mortality, comparable to smoking and even more deadly than obesity. So they designed a study to address the chicken-or-egg nature of loneliness: do depressive symptoms and cognitive decline lead to social isolation or the reverse?

Loneliness is the common ground of terror - and not just the terror of totalitarian governments, of which Hannah Arendt was thinking when she wrote those words in The Origins of Totalitarianism (1951). For Aeon, loneliness also generates the sort of psychic terror that can creep up on a perfectly ordinary individual, cloaking everything in a mist of urgent fear and uncertainty.

There are few more shameful confessions to make than that we are lonely. The basic assumption is that no respectable person could ever feel isolated - unless they had just moved country or been widowed. Yet in truth, believes The School of Life, a high degree of loneliness is an inexorable part of being a sensitive, intelligent human. It's a built-in feature of a complex existence. 

Men's hidden crisis, Slate tells us, is that they need more friends. At the same time, society seems to tell men that friendship is feminine - and men respond by not having friends. So perhaps it's unsurprising that loneliness, not obesity or smoking, may become the biggest threat to men's health.

Nearly half of all young Belgians feel lonely, according to a poll carried out by life assurer NN and the University of Ghent. The survey was more widespread, but the highest percentage came among those aged 20 to 34 (54.5%), with those aged 35 to 50 close behind on 53%. On the other hand, people who took part in volunteer work, a club or association or some organised cultural activity felt substantially better than others, the National Happiness Survey found.

According to a 2014 University of Chicago study, loneliness can have a significant negative impact on physical health. It can increase the rate of atherosclerosis—the hardening of the arteries, increase the risk of high blood pressure and stroke, and decrease retention, which can even hurt learning and memory. What's more, the lonely often make worse life choices and are more prone to substance abuse.
Some research suggests loneliness is worse for you than smoking or obesity.It can even increase the risk of type 2 diabetes. Seniors are often the focus. Those who face social isolation actually see a 14% increased risk of premature death.
According to Big Think, a recent survey found that 47% of Americans lacked meaningful interpersonal interactions with a friend or family member on a daily basis. 43% reported having weak relationships, experiencing feelings of isolation, and an overall lack of companionship. 46% said they felt lonely often, while 47% reported feeling left out.
A home doesn't need formal living and dining spaces, argued Quartz, as while they're meant to make us more social, they actually foster isolation.
June 2018
What's the cost of not having healthy attachments to other people, asked Aeon? Scientists who study loneliness have provided a clear answer: a 30 per cent higher risk of death when those reporting isolation at the time of the initial interview were followed up seven years later. That's higher than the risk of dying from a well-known disease such as obesity.

We often think being alone is something to fear. Yet it has been an integral component in the lives of many of our greatest thinkers. Are we more real when we are alone and perhaps also more alive?
For many people, however, isolation is a clear and present danger. In old age, found The Conversation, many people experience a decline in their physical health, which can mean they are less confident about getting around and socialising as they used to. Loneliness affects over a million older adults across the UK; over half of people aged 75 and over live alone, and one in ten people over 65 say they always or often feel lonely. And there's evidence to show that feeling lonely can cause existing physical health problems such as frailty or chronic pain to get worse.
But while awareness has grown about loneliness among older people, far less attention is given to how it affects young people. An NSPCC reportrevealed that in 2016-17, Childline counselled over 4,000 young people about loneliness. Students are affected too, with almost half admitting to feeling lonely during their time at university. Indeed, a recent survey of university students suggested that loneliness is the leading predictor of mental distress.
Pre 2018