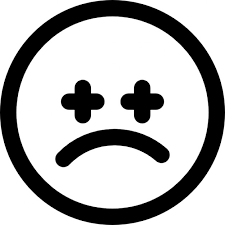 Please see below selected recent depression-related change.
See also:
November 2020
Many COVID-19 survivors are likely to be at greater risk of developing mental illness, psychiatrists claimed, after a large study found 20% of those infected with the coronavirus are diagnosed with a psychiatric disorder within 90 days. Anxiety, depression and insomnia were most common among recovered COVID-19 patients in the study who developed mental health problems. The researchers from Oxford University also found significantly higher risks of dementia.
October 2020
July 2020
June 2020
May 2020
Big Think pointed to a​​​​n online survey that compared the impact of dating habits on the mental health of people who use swipe-based dating apps and those who don't. 20 percent of participants who use swipe-based dating apps reported a significantly higher level of psychological distress compared to those who didn't. 19 percent of current users reported more depressive symptoms as a result of swipe-based dating app use, compared to 9 percent of the people surveyed who did not use a dating app.
December 2019
September 2019
A study found that six times more young people in England (aged four to 24) have psychological problems today than a generation ago, in 1995. Budget cuts to social work, youth services, the NHS and state schools over the last decade mean that many young people experiencing problems do not get any help at all before they reach university, where they meet a new set of challenges.
May 2019
It turns out that it's not the richest countries that suffer from the highest rates of depression, but the most violent, the poorest and the most unequal ones. The data comes from the study"Burden of depressive disorders (by Ferrari et al.), published in PLoS Medicine in 2013. The study showed that just over 4% of the world's population was clinically depressed at that time - but that rate varies greatly per country. For example, Afghanistan's abnormally high rate of depression shows - unsurprisingly - that decades of armed conflict and economic misery can have a devastating effect on the mental health of a population.
A Quartz analysis showed that mentions of "depression" and "anxiety" have increased in pop and hip-hop songs, while use of the word "peace" has declined.
February 2019
A Pew survey found that anxiety and depression were now the biggest concerns for US teens, with 70% of respondents considering both to be a "major problem."
December 2018
Given the global (reported) rise in depression, changes in diet may provide at least one level of prevention and therapy, according to Big Think (although it is unlikely that diet alone could cause such a spike in rates),Something as simple as altering food intake might help battle the consequences of symptoms such as low self-esteem, loss of meaning, anxiety, spoiled relationships, and at the extreme, suicide, whose rates have also been increasing. A recent study, published in World Journal of Psychiatry, investigated 34 nutrients, extracting data as it related to foods high in antidepressant nutrients.
Globally, more than 300 million people suffer from depression, according to the World Health Organisation. Depression is the world's leading cause of disability and it contributes to 800,000 suicides per year, the majority of which occur in developing countries.
However, even in some developed countries only an estimated one in six people with depression receive effective treatment with doctors often "squeamish" to prescribe medication for mental health conditions. (This is despite the fact that major studies, like one published in The Lancet in 2018, which analysed data from 522 trials involving 116,477 people over six years old – tend to find that common antidepressants are much more effective at reducing symptoms of acute depression than dummy pills.)
It's hard for pregnant women to admit to depression. The pressure to feel joy keeps many from realising something's just not right, claimed Quartz. 
Further reading: 
October 2018
September 2018
August 2018
July 2018
Pre 2018